Institute of Design is an integrated Industrial Design Research and Educational Institution. It is a concept for a creative design strategy which is basically promoting the mass education is all design and creativity section. This thesis project was proposed by Shabrina Sharmin Rashu of Stamford University Bangladesh. The site location of the project is at Chatteshwari, Chittagong with site area of 8.07 Acre (348624.47sqft) and built are of 161590 sqft. The supervisor of the project was Sr. Lec. Sonia Sharmin and studio teacher was Assoc. Prof. Sarah Bashneen.
Institute of Design can be completely an obvious unique institute with the depths of intelligence, ability to enhance creativity, promoting many problem-solving capabilities and can also be a time-tested creative educational culture in promoting design proficiency and setting an idea standard for the design education. The programs of Institute of Design is generated in such a way that the trans-disciplinary design education can widen students thought process and enhance general awareness on different contemporary issued in order to complete with the present world.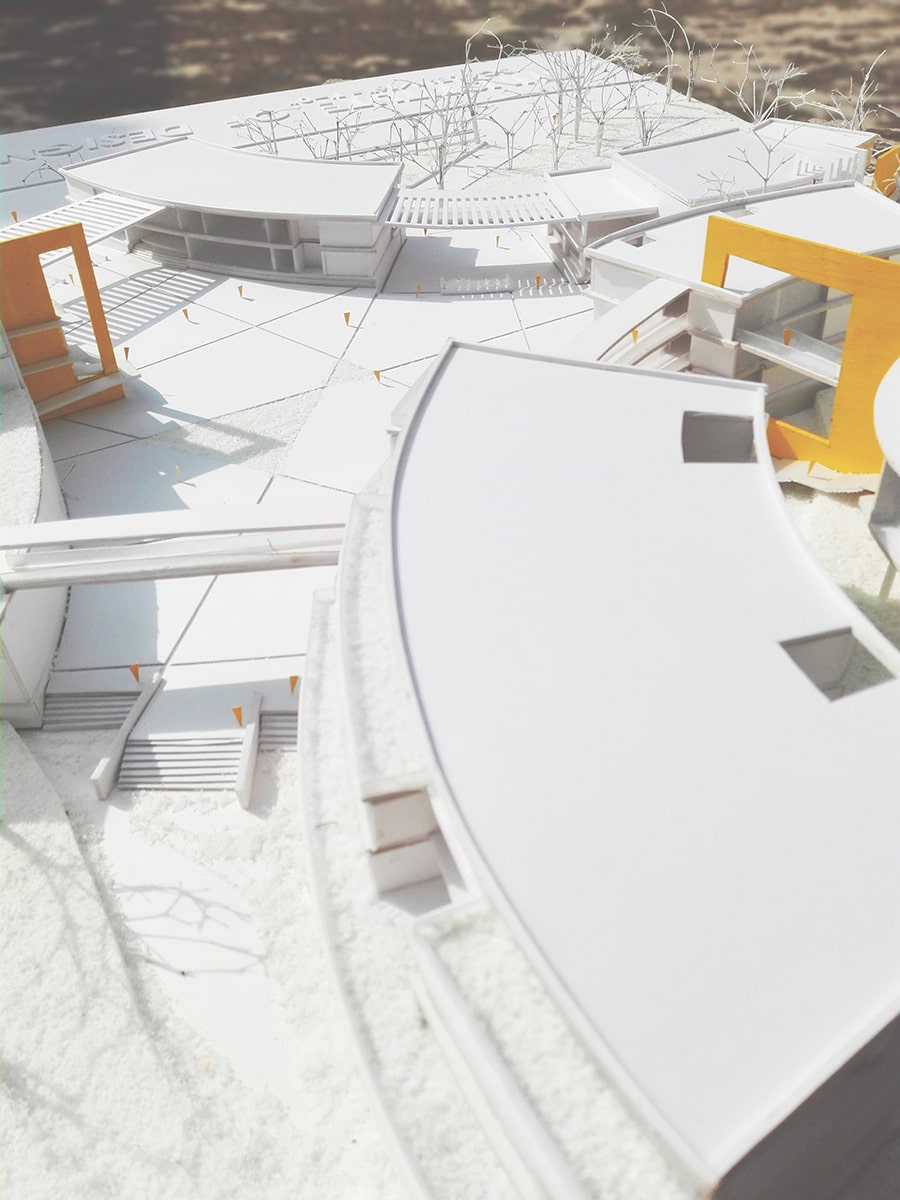 The initial concept of the design was to utilize the site forces, such as plantation and topography. At the beginning of the design, it was attempted to use forms that are blended with nature and identify the inherent zoning of the program on the basis of topographical drawing, plantation pattern and air flow diagrams.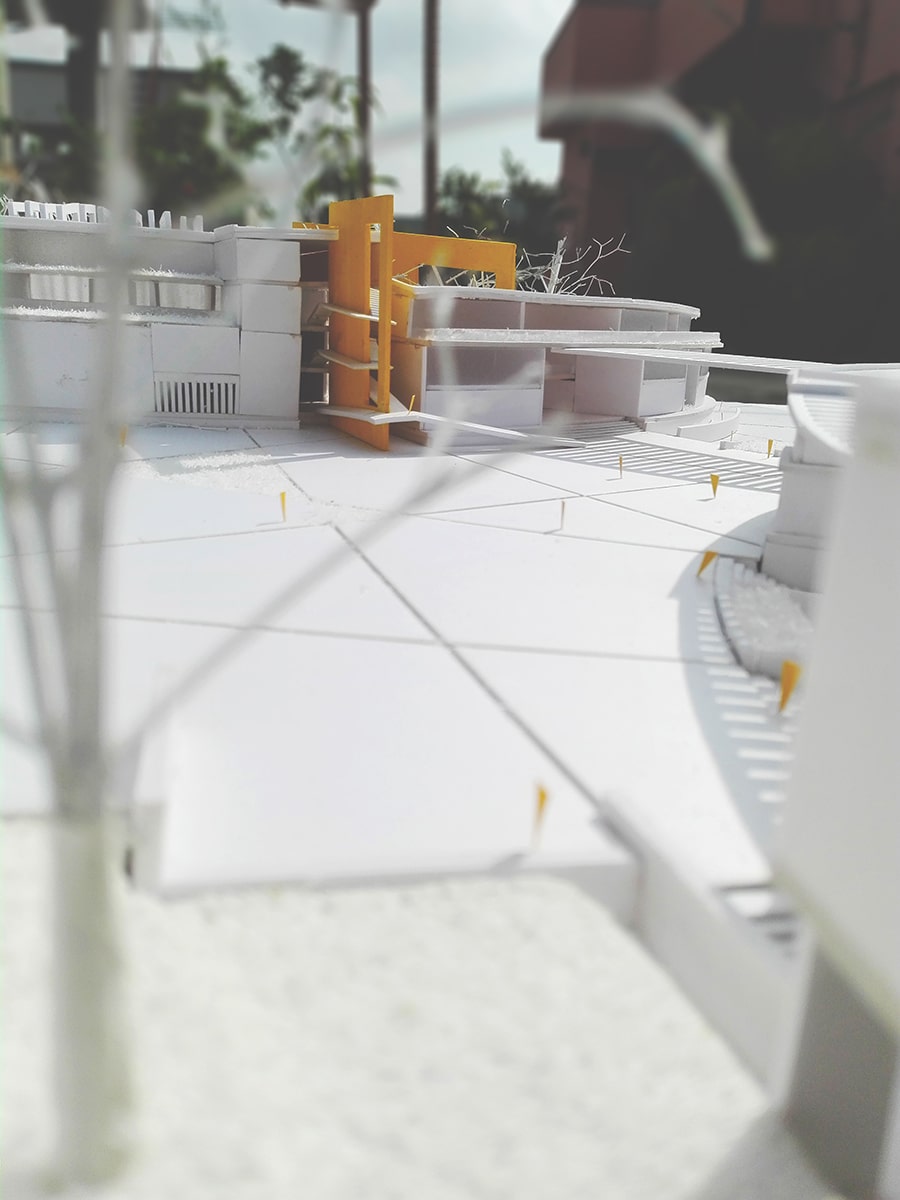 The main focus of this institute is based on bridging connection (visually & conceptually)with mass to mass with three side, function to function, public with institute and students with institute and green belt on the plaza to give the directions for easy movement in the institute. The design of the building has two main things: integration of the building into the natural surrounding landscape on one hand, and functional clarity on the other hand. There volume created and stagger form generated from contour levels, which is created very interesting space in the building. Apart from being functional the simplicity of form with marvelous play of volume and voids makes it visually pleasing. It is peaceful at the first look.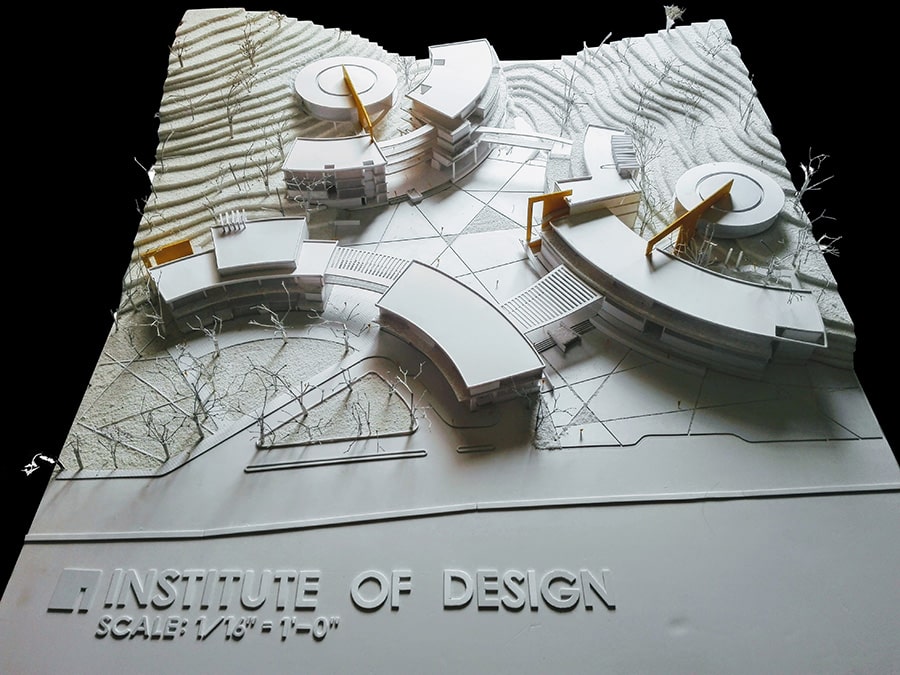 Beside the curve walls (motion with hill), follow a typical section which is altered at every point to create a multiplicity of spaces and variety within the institute.
The entrance has a welcoming approach. A space was generated to attract more student interaction. The library is slightly interlocked with hill and connected with academic building. The central plaza is a very attractive space within the campus and provides a relaxing environment to the students and faculty and supposedly is the nodal point of the various pedestrian entries. Placement of canteen is like a library, connected with workshop building.