Art for the Soul: Summer Splash held
Written by K N Deya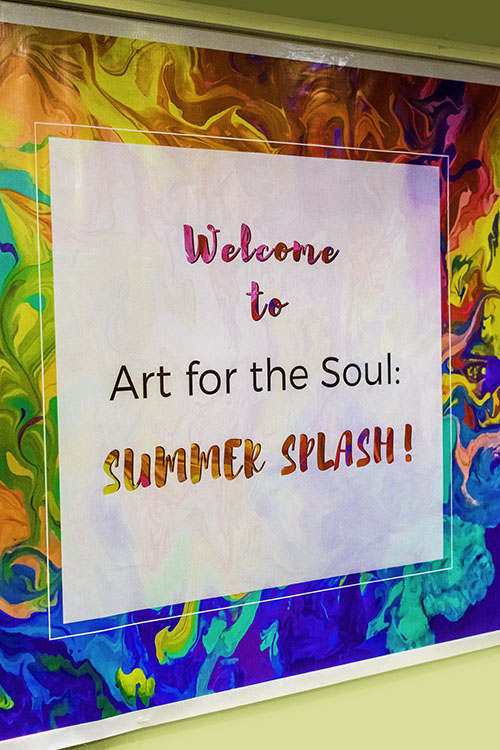 As the summer months of Bangladesh progresses full throttle, events celebrating the vibrant season are also cropping up across the city. Going along with this celebratory mood, Art for Soul held their third art exhibition and workshop, aptly named 'Art for the
Soul: Summer Splash'.  The event was held at Baridhara's Create Space on Friday, the 3rd of May, 2019. The event was organized by Madiha Athar Khan, Muttakin Islam and Sharara Zaheen. Exhibiting artists included Nafisa Afsara Chowdhury and Nanziba Duti. The idea of Art for the Soul came about when Madiha discovered fluid art; a satisfying and relaxing form of art making that involves copious amounts of liquid colour. The method is quite easy if one knows a few tricks. As a matter of fact, anyone can enjoy the process of fluid art even without any prior experience with colours and canvas.
Art for the Soul events are never just another art exhibition. Addition of the workshop means the event is interactive and fun. Those who attended were able to join in the art-
making itself. Moreover, fluid art is hailed to be therapeutic, stress-relieving and provides a colourful and joyous experience. Fluid art produces canvases spilling with
vivid tones and flamboyance and that makes it the perfect accompaniment to summer.
Explaining the event, Madiha said, 'Through Art for the Soul events, we want to invite people to engage and interact in the creative process and get in touch with the child hidden inside all of us.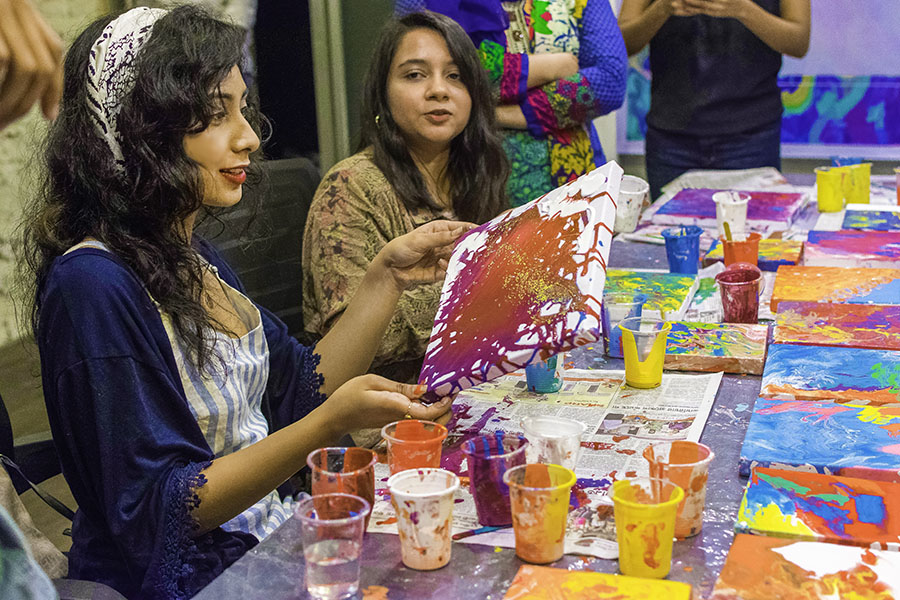 Fluid art is the main theme behind these events and it requires you to trust your instincts and leave logic behind. We welcome people to indulge in a mess of their favourite colours and relieve stress in an artistically stimulated environment'.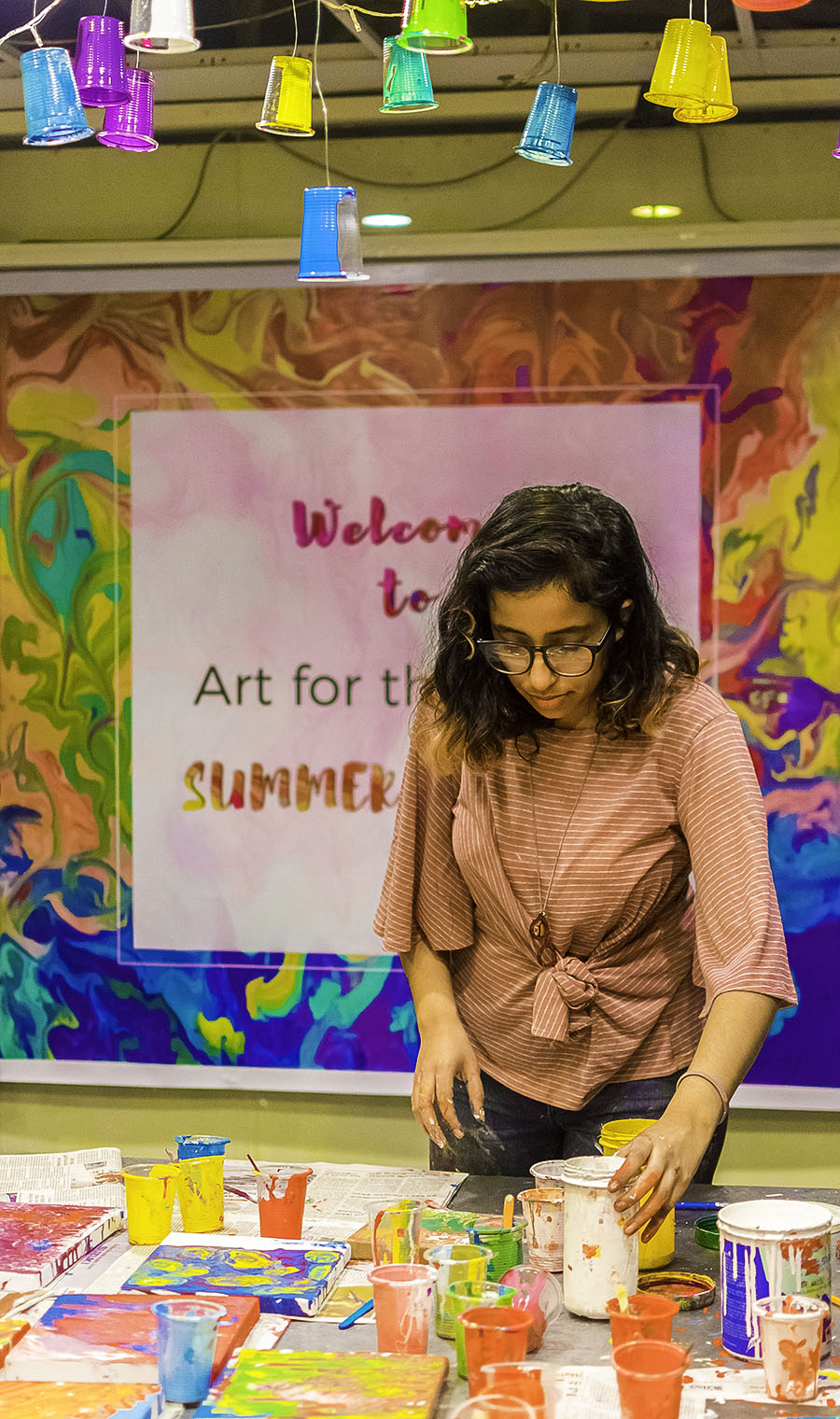 According to her, The deeper underlying objective of Art for the Soul is to not only contribute to Dhaka's arts, culture and entertainment but to also introduce and cement the idea that art is for and can be done by anyone and everyone.