A Fresh New Look at Old Dhaka
Written by K N Deya
The private art gallery Shilpangan has completed 27 years of patronizing art and beauty. To celebrate this accomplishment, an art exhibition by the artist group 'Joloj' is being held at the venue. 'Notun Dekha Puran Dhaka' is an exhibition that brings out little nooks and nuances of the ever fascinating, rustic Old Dhaka.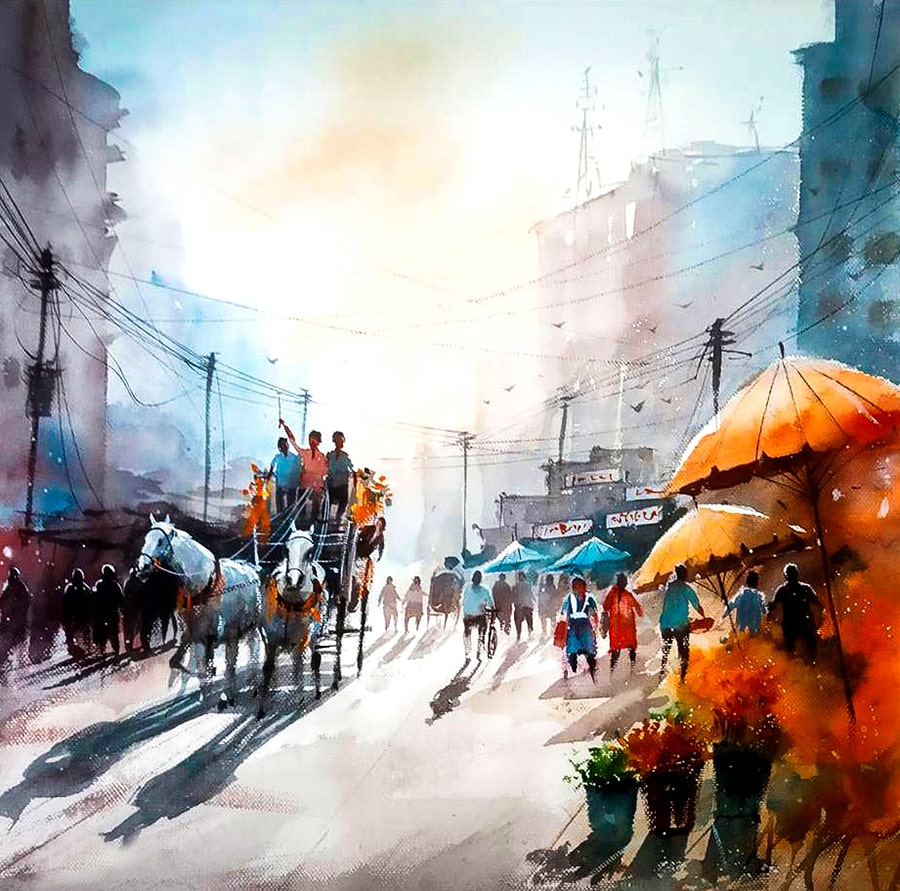 BGMEA President Rubana Huq inaugurated the exhibition on May 1. Eminent writer-researcher Mafidul Haque, art critic Moinuddin Khaled and architect Taimur Islam, CEO of Urban Study Group, attended the inaugural ceremony as special guests. The show, opening from 3 pm to 8 pm daily, will conclude on May 12.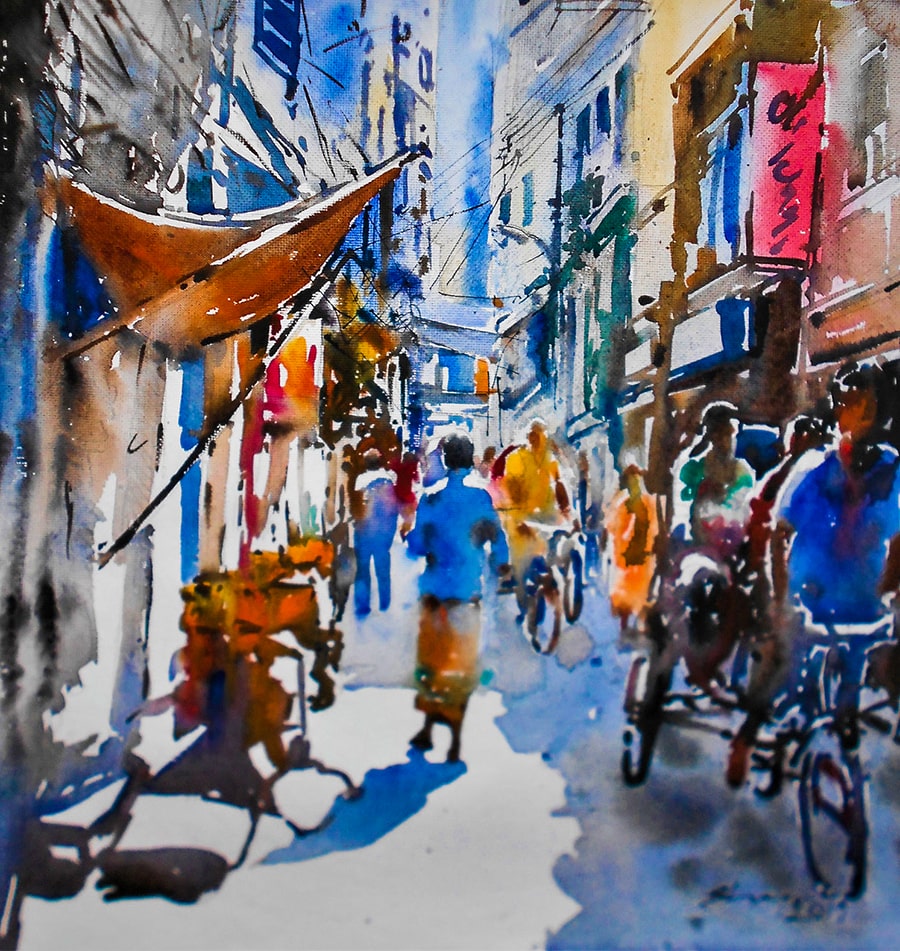 'Notun Dekha Puran Dhaka' is the fifth exhibition by 'Joloj'. The involved artists- Mosiur Rahman Choudhury, Shaymal Biswas, Sadek Ahmed, Azmal Uddin Palash, Bishan Bhakta, Al-Akhir Sarker and Biplob Chakroborty have come together to present their views and findings from Shakhari Bajar, Lalbagh Kella, Ahsan Monjil, Chawk Bazar and other streets and alleys of Old Dhaka.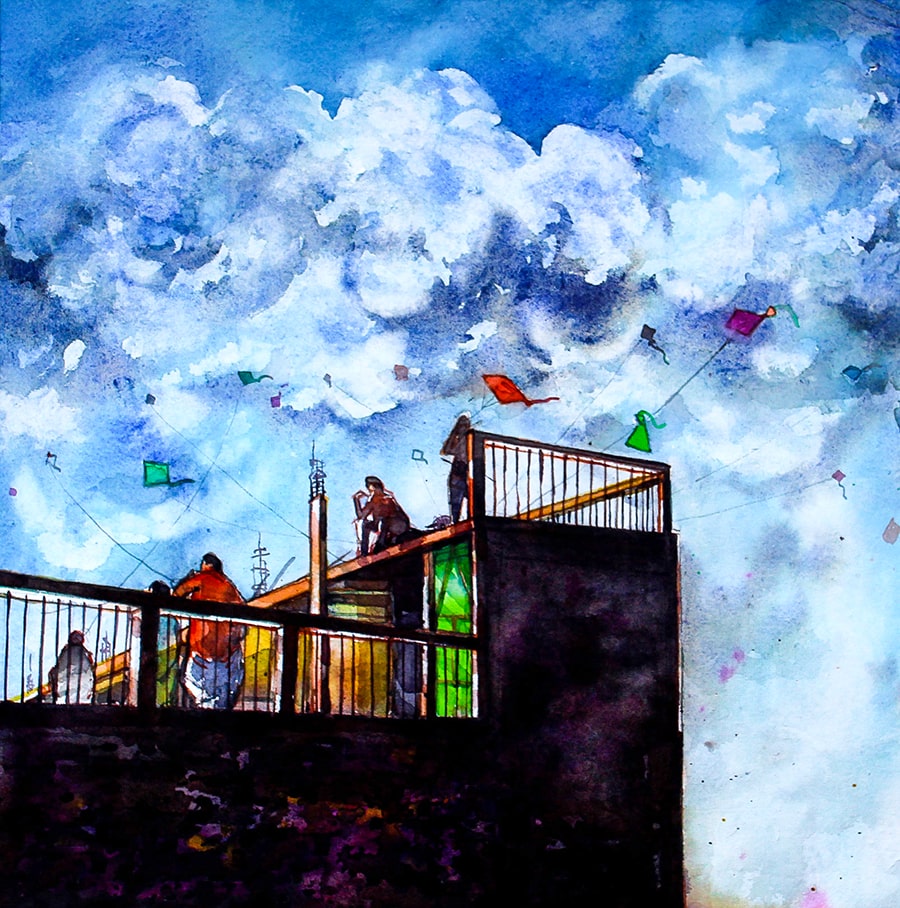 As the name suggests, 'Joloj' artists rely primarily on watercolour to give birth to soft, illuminated and dynamic artwork.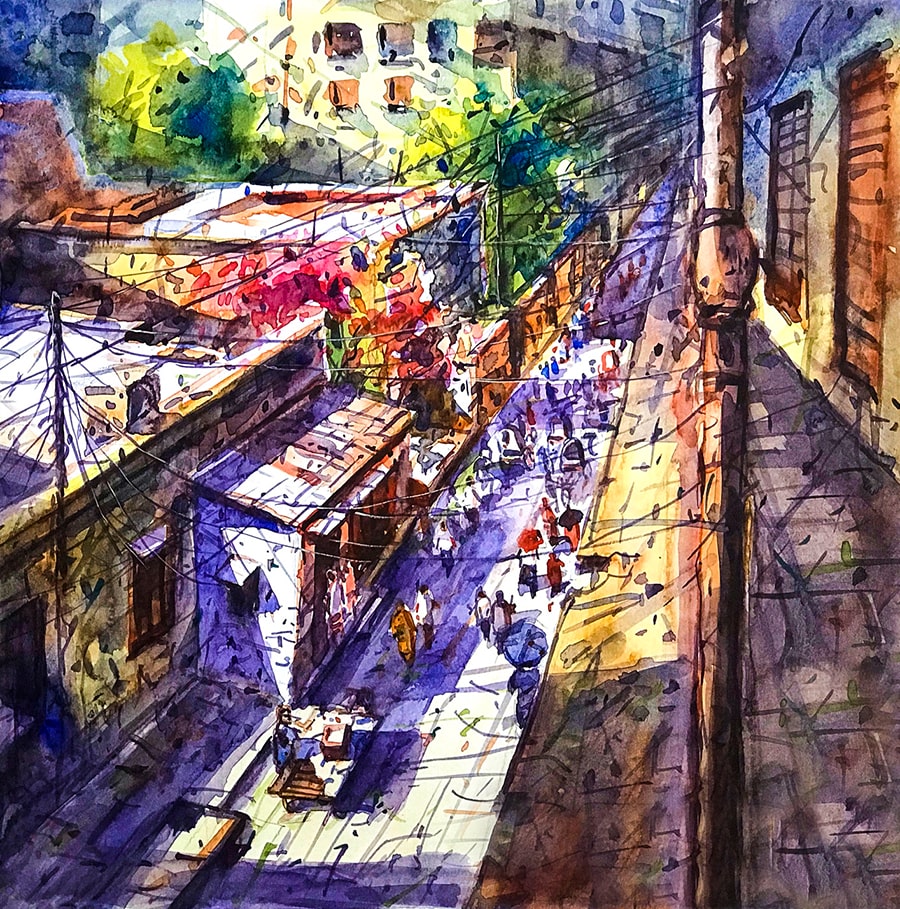 This part of city has been the subject of several legendary artists of the country. Following their footsteps, seven artists executed seven ways to look at the charming Old Dhaka; this is what comprises of the art exhibition.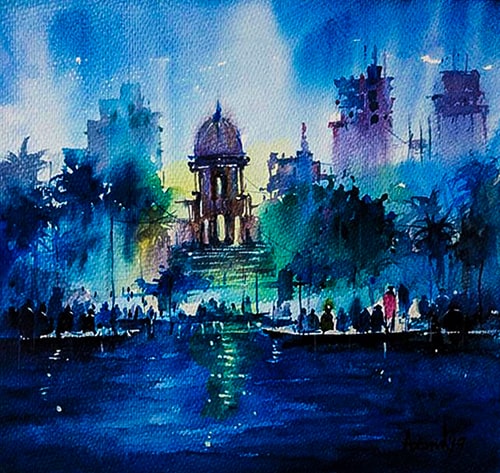 Sadek Ahmed tends to dismiss realism and emphasizes on the play of light along the ancient structures of Old Dhaka. He's painted the city in vibrant reds, greens and yellows. On the other hand, Shaymal Biswas tends to look for traces of human lives, horse-drawn carriages, and row of boats on Buriganga. His painting tends to have an out-of-focus quality, as he believes excessive detailing might derail the viewer from the inherent beauty of art. Biplob Chakroborty seems to be attracted to magnitudes, depicting large ships, concrete bridges and heavy cars. He has a flare for the dramatics and dynamic brushstrokes. Bishan Bhakta has the gentlest renditions in a weave of fragile lines and warm hues. Like the others, his subject also gravitates towards river and architecture. Azmal Uddin Palash took advantage of the mobility of watercolour to impart soft light into his work.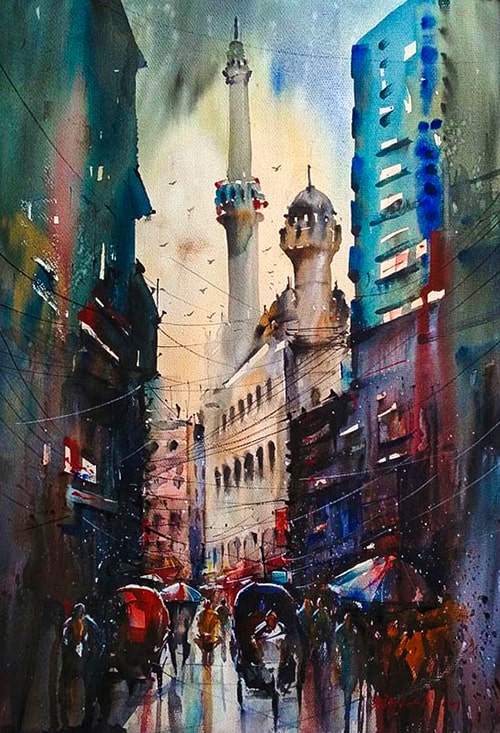 Mosiur Rahman Choudhury has put the most emphasis on light, as that is the element he used most to create a symphony of shapes. Last, but not the least, Al-Akhir Sarker has expressed two very different vibes through his work.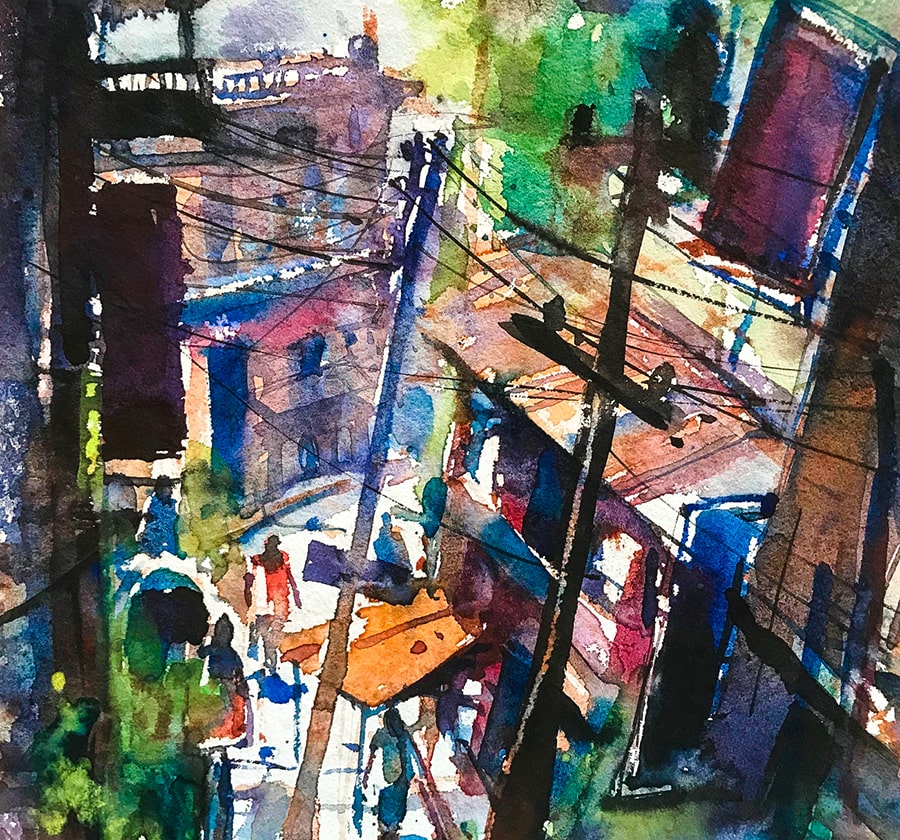 He hasn't completely embraced realism, neither has he dismissed all of it. He has brought up the hidden melody of Old Dhaka through his details and texture.