Office Delights
Written by Tasmiah Chowchury
Design an office space that motivates and inspires accentuating these versatile pieces of office furniture. The more efficient your office furniture, the more efficient you will be at doing your work.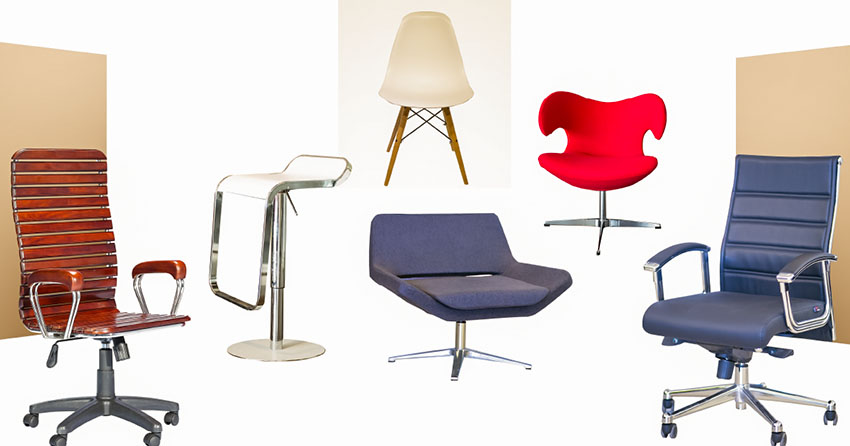 Classic Chic
Add a touch of style to the office with this classic armchair from Styler. This classic beauty comes with unique yellow upholstery is a perfect accessory for relaxing in your office lounge.
Grey Black Mesh-back
Enjoy comfort and functionality in your office space with this task chair from Styler. This comes with a thick padded seat and breathable mesh back to give all day comfort.
Classy Minimalistic
This elegant armless chair will give your office or home an upscale, minimalistic look. You can purchase this easily from the collection of Pacific Interior.
Comfy Swanky
Enhance your productivity with this upholstered leather chair by Fully Furnished. The clean design with chrome accents creates a professional atmosphere in your office.
Plush Swivel
Relax with ease or sit back while enjoying during recess at office with this chic swivel chair from Fully Furnished collection. This plush seat and stylish chair is sure to leave you at ease.
White Sleek Stool
This beautiful and elegant styled stool with a comfortable seat is from Charuta. The base and foot have a chrome finish to complement the stool's modern design. This stool is surely a great addition for any home or office.
Red Wingback
Padded seat and high wingback round out the comfort details and make this an excellent choice. You can get this luxurious beauty from the unique collection of Charuta.
Red Ribbbed
Delta brings this high back swivel chair to lift the aesthetic of your home or office. This red wooden chair is strengthened with chrome steel base
Rich Wooden Desk
Complete your office or reception area with this elegant looking wooden desk from Delta. Not only is it a paragon of sophisticated transitional style, but highly functional with its features.
White Modern Book-Shelf
This modern and sleek design with contemporary style book-shelf can be found in the wide collection of Furnitec. This artsy book-shelf gets you organized with style.