Feature
Inside Story
Designing National Identity – Syed Mainul Hossain
Written by Tasmiah Chowdhury
Architecture, in all its forms, has the innate ability to trigger emotions and alter one's perceptions. For the creator of National Martyrs' memorial, late architect Syed Mainul Hossain, it all became a matter of how a particular place triggered a definite emotional response to its occupants. His architectural design of the National Martyrs Memorial triggers emotions of pride, grief and gratitude. Similarly, his other designed buildings yield surprises or can even mellow one's spirit. Showcase dedicates a tribute to honour the eminent architect, late Syed Mainul Hossain and his utmost contribution to the country.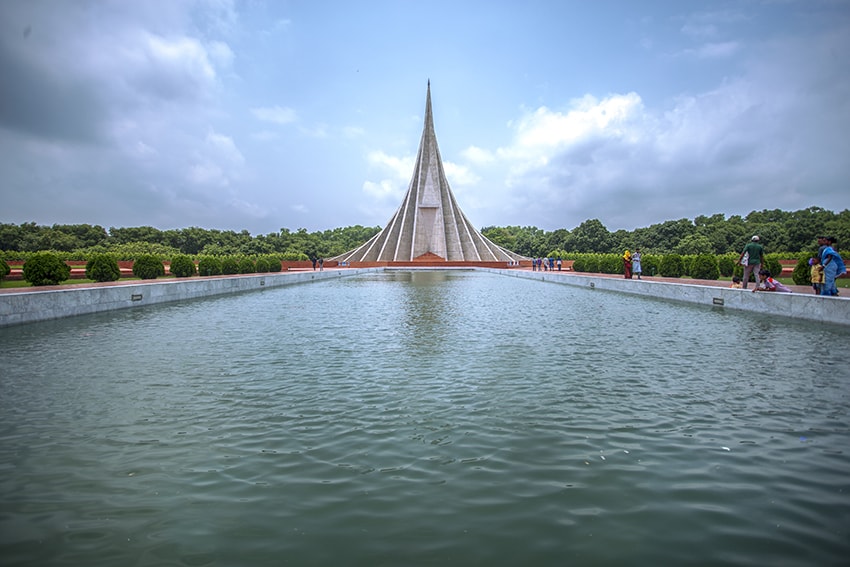 Mainul led a very humble life. He lived his whole life with a simple vision and clarity. He was born in Dhaka on March 17, 1951, and was the most admired being the first child among the other three siblings. He belonged to a family of prominent personalities; where his father Mujibul Hoque was a lecturer of history at the Rajendra college of Faridpur, his both grandfathers Syed Emdad Ali and Golam Mostofa were acclaimed poets.
His uncle is the renowned artist and cultural activist, Mustafa Monowar and his nephew happens to be the first Bangladeshi to win an Oscar. Syed Mainul Hossain is another name added to the long list of his family prominent personalities. He was awarded with the highest civilian honour of the country; Ekushey Padak in 1988, and Sheltech Award in 2007.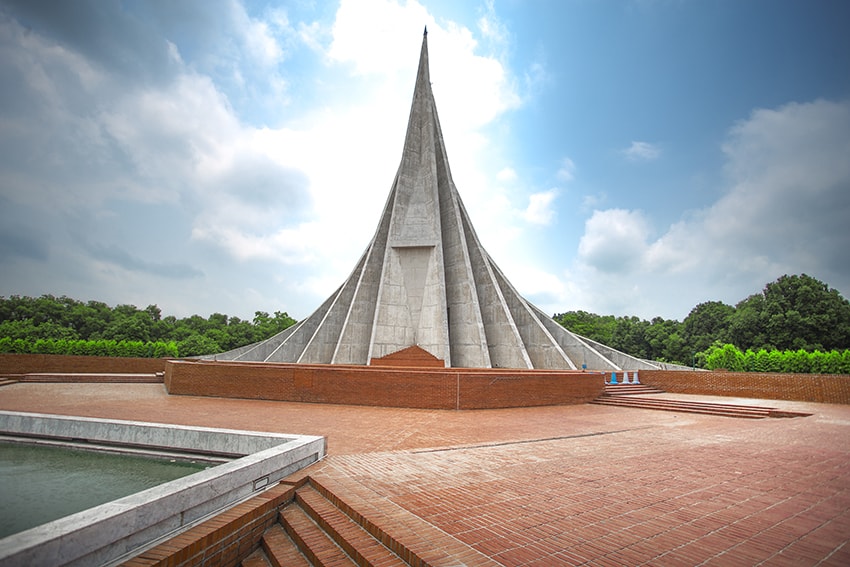 Mainul started his student life in Wills Little Flower School, located at Kakrail, Dhaka. Due to his father's transferable job, his family had to travel to Faridpur, where he was brought up. He completed his SSC and HSC exams in Faridpur in the year between 1967 and 1969. In 1970, Mainul took admission in Bangladesh University of Engineering and Technology (BUET) and started his journey of architecture.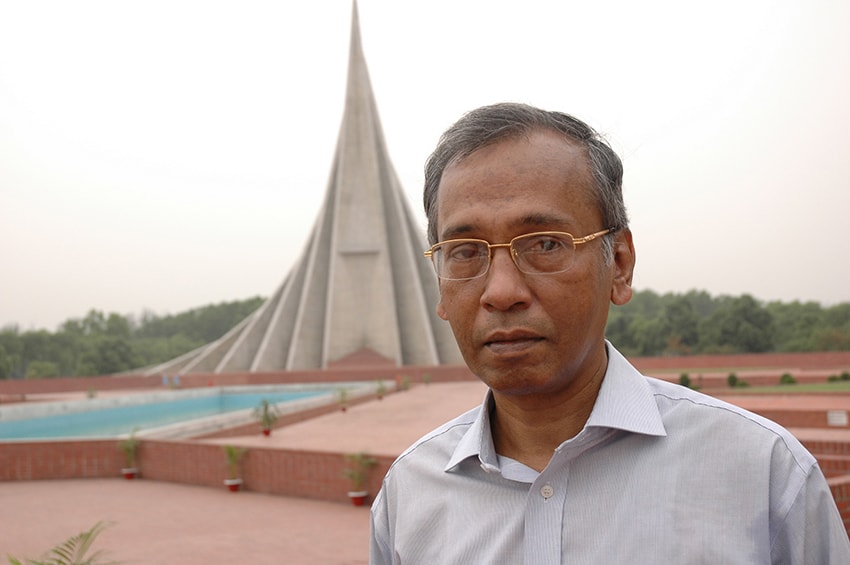 "At a very early age, Tareq; his given nick name, was very fond of drawings. He used to sit with pencils and colours whenever he could find time in between his studies. His drawings subjected to nature, rivers, farmers, farm-lands; such like these. At school, in 9th standard he got his first prize as a child for his brilliant drawing. There were incidence like; when there were letters to post, Tareq used to grab those letters and drew beautiful pictures on the opposite side of the letters. My son had been a very quiet and soft spoken person, always far away from any disputes. He was only devoted to his studies and at an early age knew to be in a creative field", said the architect's mother, Mrs. Rasheda Hoque, recalling the beautiful memories of his beloved son.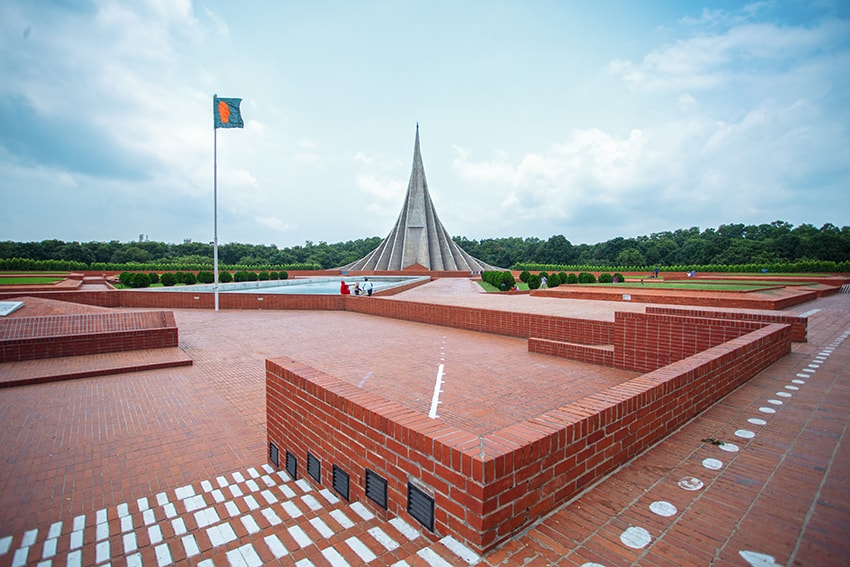 After completing the Bachelor Degree of Architecture in 1976, Mainul started his career as a junior architect at EAH Consultant LTD. Later, after few months, he started working at Bangladesh Consultant LTD. Until 2006, he established his work of expertise in several other companies. His most remarkable work, The National Martyr's Memorial, a monument that continues to uplift the spirit of the nation; has its own story. In 1978, the government formed a committee chaired by celebrated architect Muzharul Islam; to hold a competition to choose a design that would uphold the spirit of independence. Therefore, a competition was announced at the architecture department of Bangladesh University of Engineering and Technology (BUET), which was formed in the early sixties where only a few batches had graduated. Mainul along with the other architects submitted their proposals, where he won the competition from a pool of 57 participants. Mainul's work stunned the selection committee. His design had all the components the committee was looking for; that represented the soul of the national identity.
The monument composed of seven geometric triangles varying in size in its height and base, symbolize the bravery and sacrifice of those who fought for the country. The whole complex is spread over an area of 34 hectares of land, while the other 10 hectares is wrapped with a land-water green belt. The highest point of the structure reaches 150 feet; has the smallest base, while the broadest base has the lowest height. This unique configuration of the structure creates an optical illusion.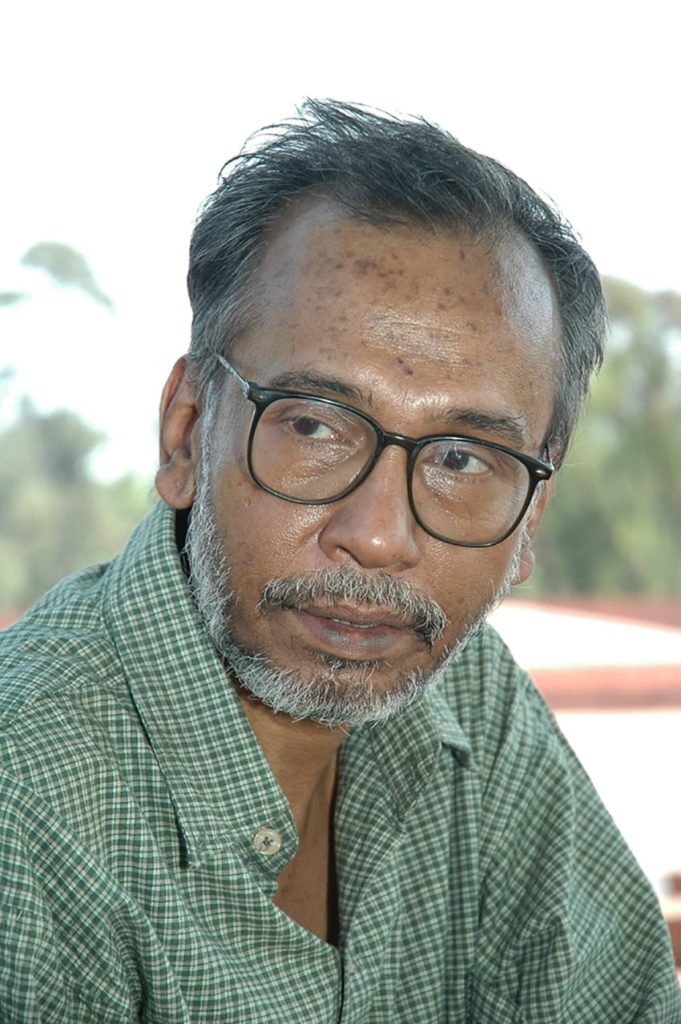 His other noted work includes; Bangladesh National Museum, built in 1982 and currently known as one of the largest museums in South Asia. On designing the museum, Mainul took the opportunity to pay a tribute to the heroes; largely illustrating the struggle culminating in the liberation of Bangladesh in his design. Bangladesh Bar Council Building, Shilpakala Academy Auditorium, Chittagong EPZ's Office building, Uttara Model Town (residential project) etc are among the other prominent projects Mainul collaborated with other leading architects.
Despite of his great contribution, the country and its people had always been ignorant towards Syed Mainul Hossain. He went into depression after he got divorced in 1991, and was restrained to meet his two daughters. From the year 1998, Mainul went into his self-enforced mysterious phase of solitude and secluded himself from any architectural works.
In his last days, Mainul stayed with his mother, enjoyed reading books or watching movies. At that lonely time, his four years old niece, Mahdia accompanied him.. Mainul shared some laughter, and spent most of his time meeting his niece's commands.
Mainul breathed his last in November 10, 2014, at the age of 63. The nation would remember his name forever with deep recognition of his great achievements. Everytime, when there would be collective rituals in celebration of nationhood in the National Martyr's Memorial, Syed Mainul Hossain name would be recalled.