Foliage & Fireflies – Green Lounge
Written by K N Deya
Dhaka city is ever so full of bustle that the inhabitants tend to tire trying to keep up with its breakneck speed. The metropolitan offers such a rich plethora of life's luxuries that we often forget what it is that Dhaka lacks. Yes, it is greenery. In the pursuit of peace and relaxation, we often look to establishments that offer an idyllic ambience such as the Green Lounge.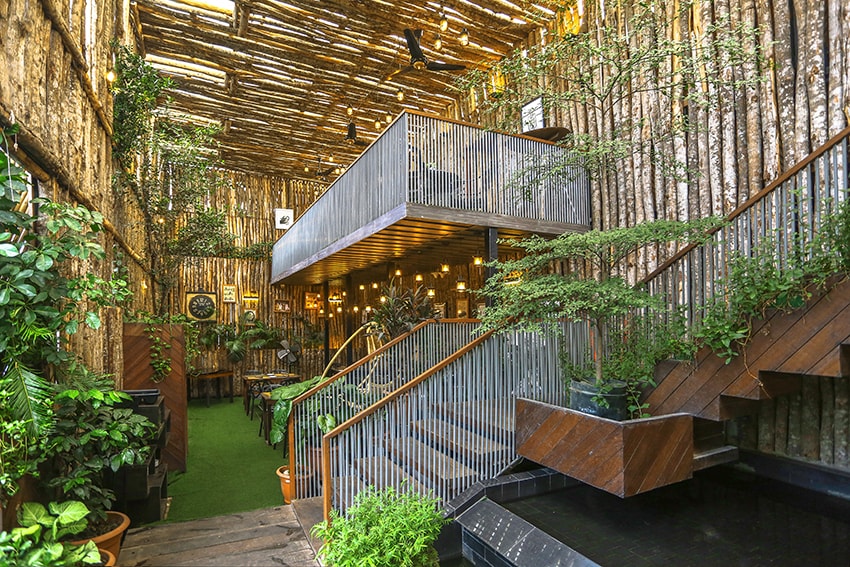 Food Blogger Review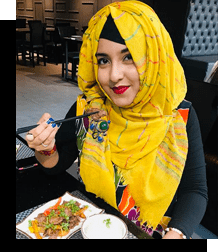 Rabika Rahman Sneha
The Green Lounge – the name along with the environment – couldn't be a better match! The place can be thought of, what my mind says, a soothing gallery where people dine in the environment of significance. Being in the urban area, we tend to forget about the life-giver, life-saver nature. How nature echoes physique – we reap the tasty rewards that nourish the belly as well the soul only when nature functions properly! The restaurant offers, primarily, various platters and buffet, their kababs are pretty good. The breathtaking patio view including spellbound canopy of light, upstanding environment and picturesque panorama of the city would definitely amaze you. What indoor, what outdoor – you would be able to enjoy the essence of both with their vast nature based arrangement!
Claiming to be the largest rooftop restaurant in Bangladesh, Green lounge sits atop a high-rise building of Dhaka, promising sought-after isolation from the noise and pollution of the city below. The sight of the restaurant is more often than not a pleasant shock, prompting the visitor to breathe a sigh of relief. The dreary spectacles of urban life falls away as the soothing vision of plants, grass, water and woods take its place.
Food Blogger Review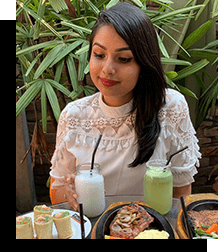 Ayesha Arobee
Amidst the hectic tranquility of the capital Green Lounge brings a soothing bliss. The perfect combination of nature intertwined with vibrant mahogany brown interiors sets the appropriate mood for just any occasion. Not to mention they also serve mouthwatering food which further increases the hype of the Eco-friendly yet classy experience.
Architect Al Mamun Ur Rashid of the AMUR Architecture firm is a dab hand at infusing natural elements to any project he works on and Green Lounge is no exception. His use of nature as the primary decor material is bold and simple. It is a restaurant second and a place to relax first, as was the idea of the architect. The use of walls is minimized wherever possible; instead utilizing the cover of foliage and wood, the space is turned into a work of art. As dusk approaches, lights pop up around the structure and twinkle into the greens, giving the illusion of a mythical fairy garden.
Eyes follow the easy chemistry of how the elements bind together seamlessly and remind us of village ghats, the river shores, sleepy ponds and courtyards full to the brim with vegetation.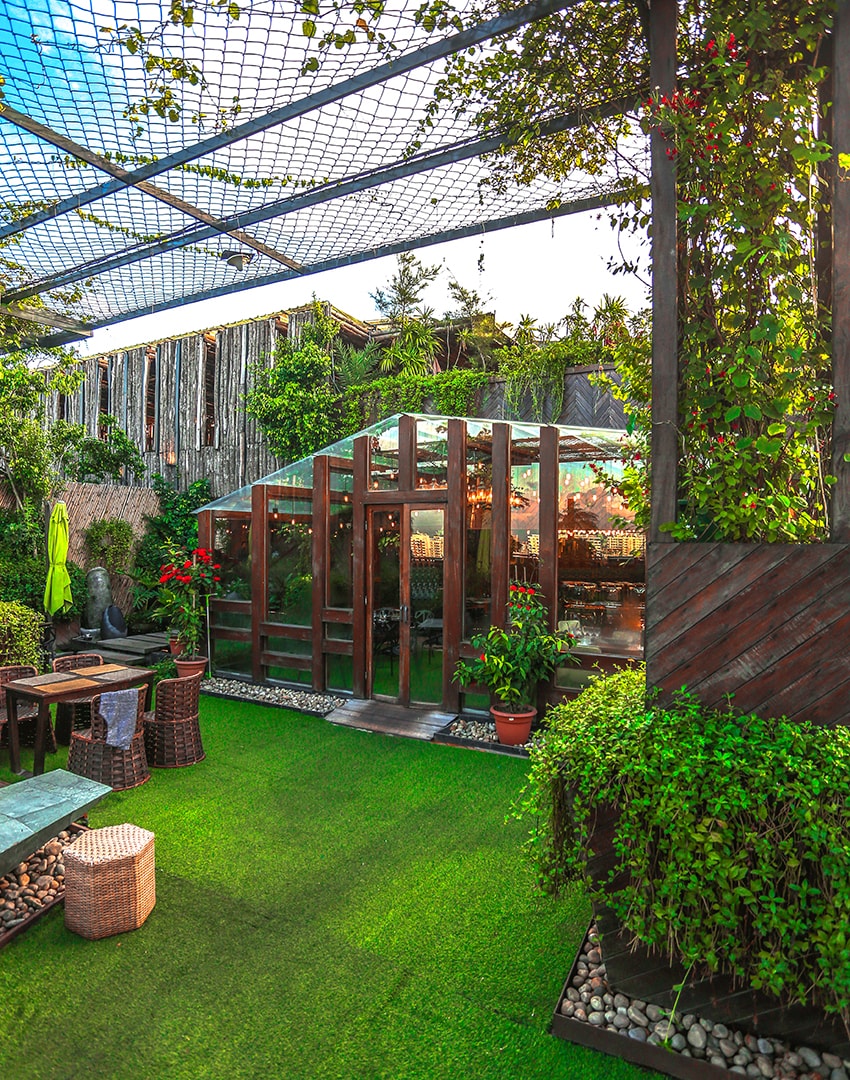 Food Blogger Review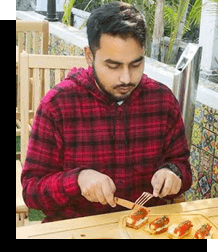 Mahabub Hossain Joy
Now a days Dhaka has seen an uprise in number of rooftop restaurants. In midst of them, Green Lounge stands apart because it transports you to another world justifying its name, green world. The decor tries to give you a feel of nature in this concrete world. You don't need to just go there for the view of the city the nature resembled decoration is enough to go there. The place gives you a soothing feeling that you might not find in most places in Dhaka. You can just sit and grab some drinks and dip into that world of green.
All the elements of a rural retreat are brought together into making Green Lounge truly unique. Subtly, there are Feng Shui components working together to impart a wholesome sense of wellbeing. Wood and bamboo is used to fill up a sturdy, yet rustic and classic steel and glass structure, while live plants cover most of the area.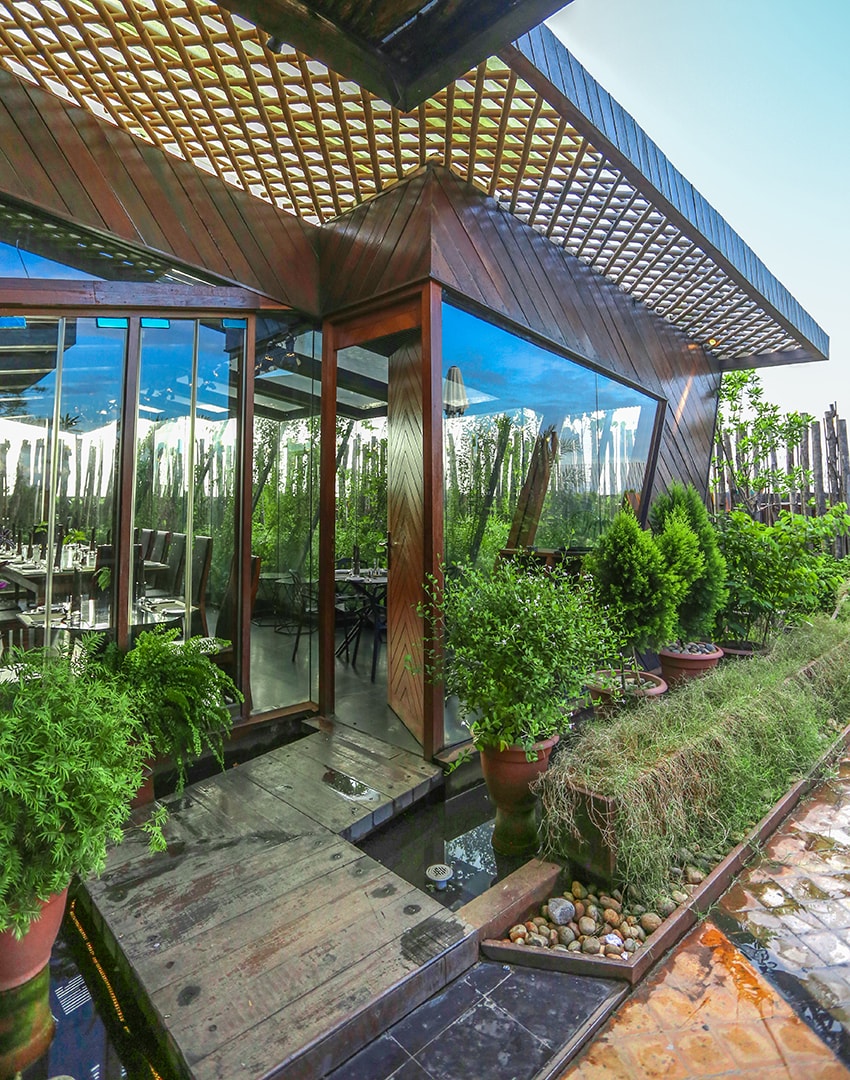 Bamboo and wicker are also used for furniture and decor. Flowing, merrily bubbling water complements the green and creates a harmony with nature. Warm light from quirky pendant lamps represent the element of fire, while the serving dishes represent metal, and stone decor items represent the earth element.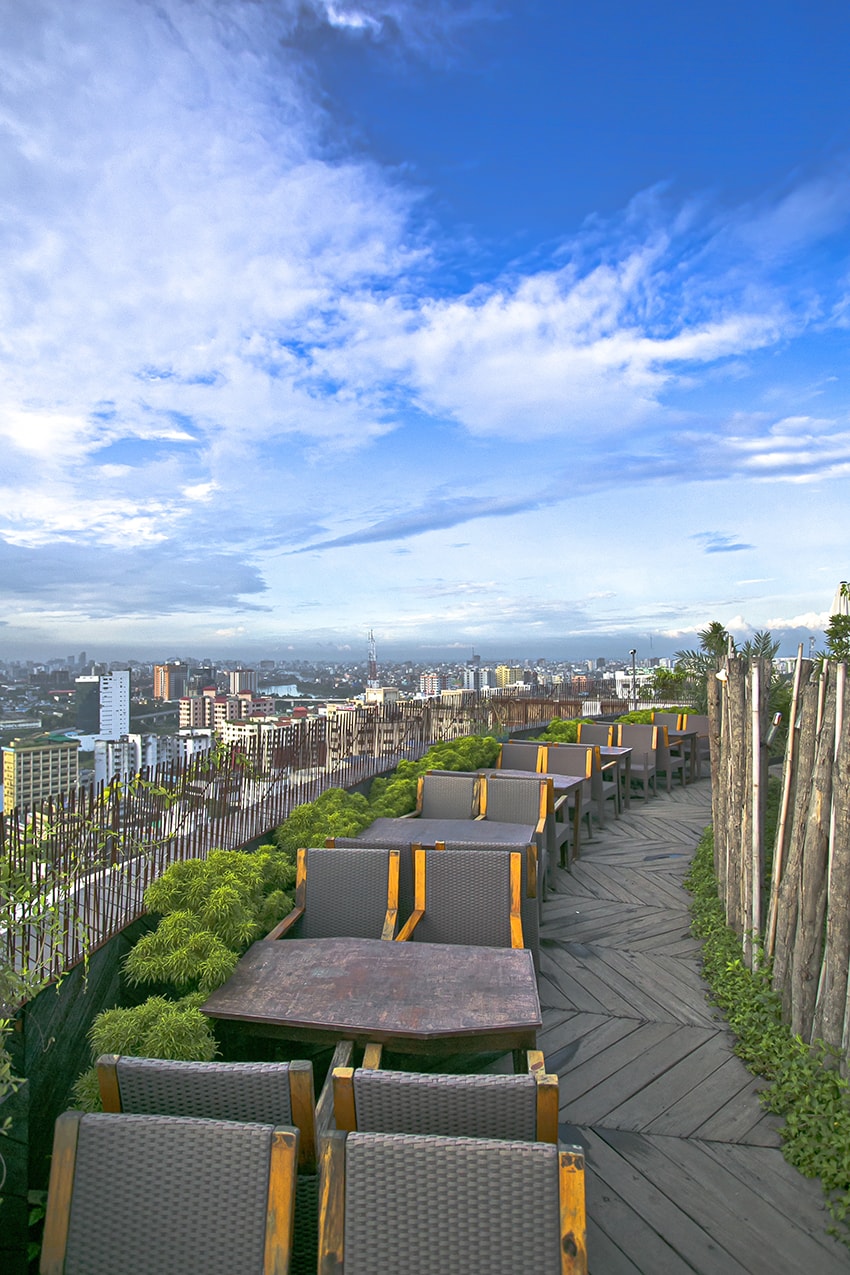 Food Blogger Review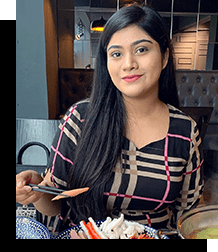 Nowsin khan Prova
One touch of nature makes the whole world kin. Green lounge is a place where you can find a piece of breathtaking natural beauty underneath the open blue sky. When you'll walk through the glass gates you'll find yourself surrounded by lush greenery . For a moment you can forget all the chaos and escape the busy city life being enclosed by the beauty of nature.
The form of this place strikes a very familiar, yet mysterious tone in the heart. Eyes follow the easy chemistry of how the elements bind together seamlessly and remind us of village ghats, the river shores, sleepy ponds and courtyards full to the brim with vegetation.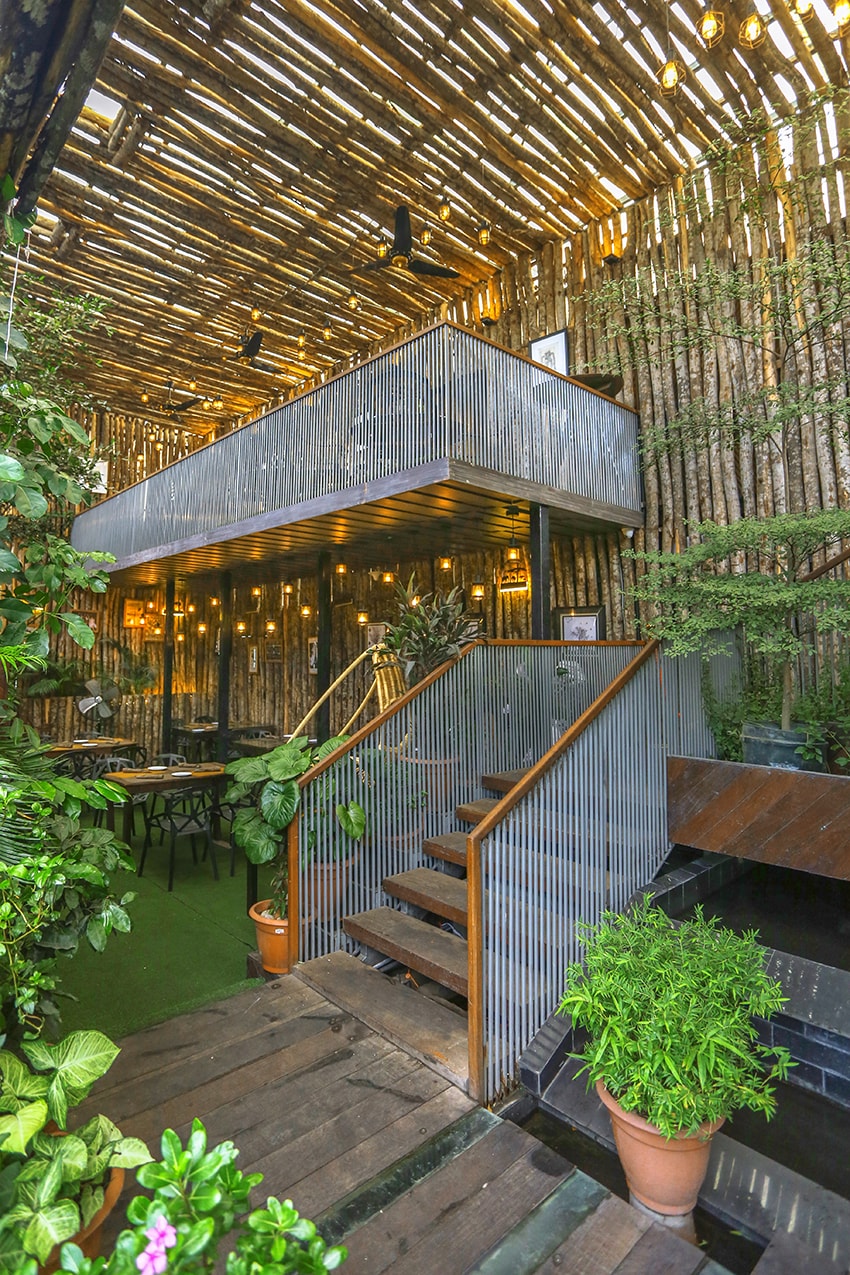 Green Lounge utilizes all the best features of natural components to create a soothing ambience. Living trees are placed strategically to cut off scorching daylight, as well as to create a mesmerizing play of light and shadows. The large mesh used as a canopy does not restrict the vision yet act as a trellis for vines. A variety of viewing angles and seating arrangements don't leave any place for monotone.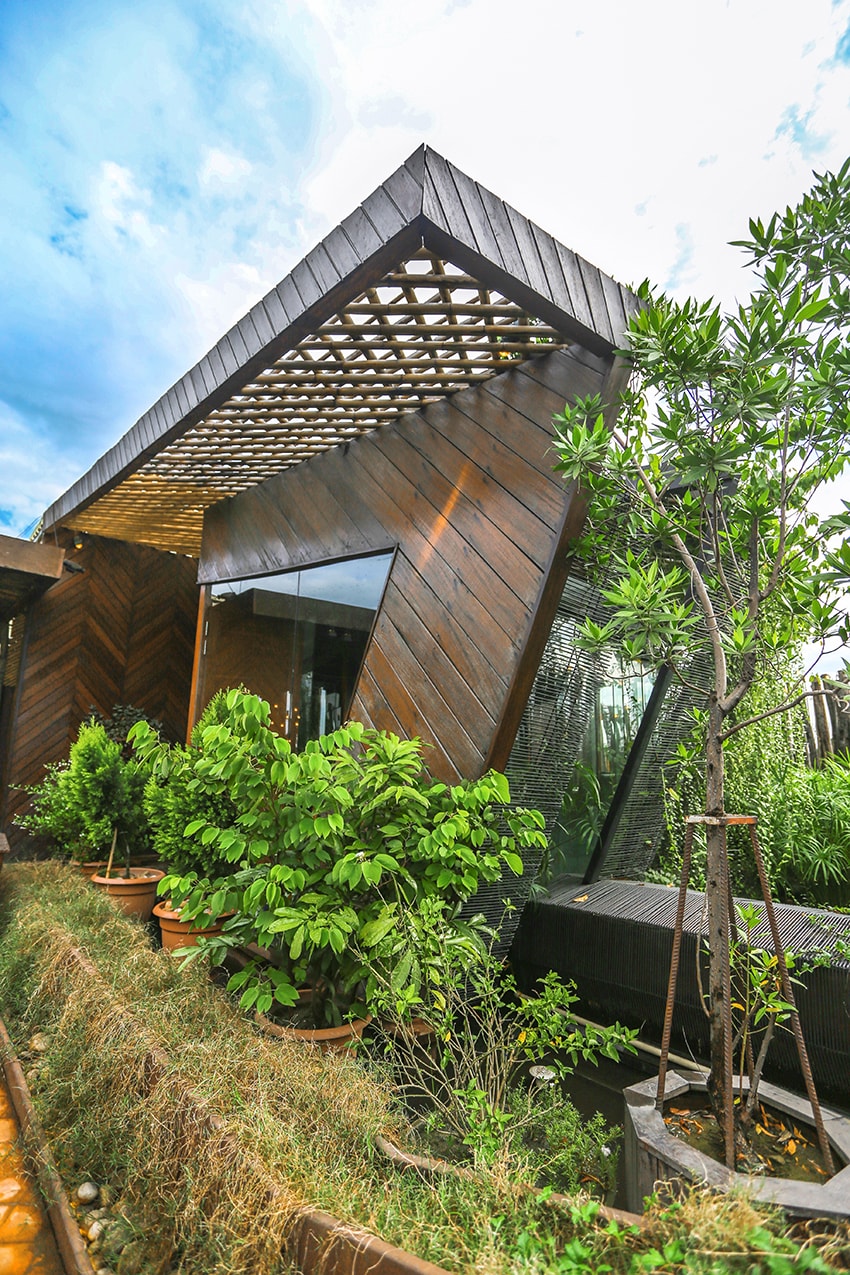 As an eatery, Green Lounge is as refreshing as it is as a retreat. They primarily offer a multi-cuisine experience. Their notable array includes barbeque, sea-food, kebabs of Indian and Continental style as well as a spread of curries. Their 80 member staff includes internationally certified chefs. Aside from their lavish buffet menu, the a la carte menu is also offered from 4pm to 10pm. They also provide party booking and catering services. For the convenience of parties, celebrations or other functions, there is a raised stage boasting a perfect mix of practical and elegant. They authority encourages calling for reservation so that their team can provide you the best experience. The food isn't overly aesthetic or pretentious, but hearty and wholesome that'll appease even the most prudish among the foodies.
Food Blogger Review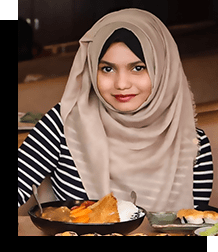 Farhina Tahrim Hasan
Good food along with a good ambience is very important; The Green Lounge offers both. A rooftop restaurant with such an amazing view, the intensity of the green will give you an excellent experience, and not to mention, the food won't disappoint you at all !
Subtly, there are Feng Shui components working together to impart a wholesome sense of wellbeing.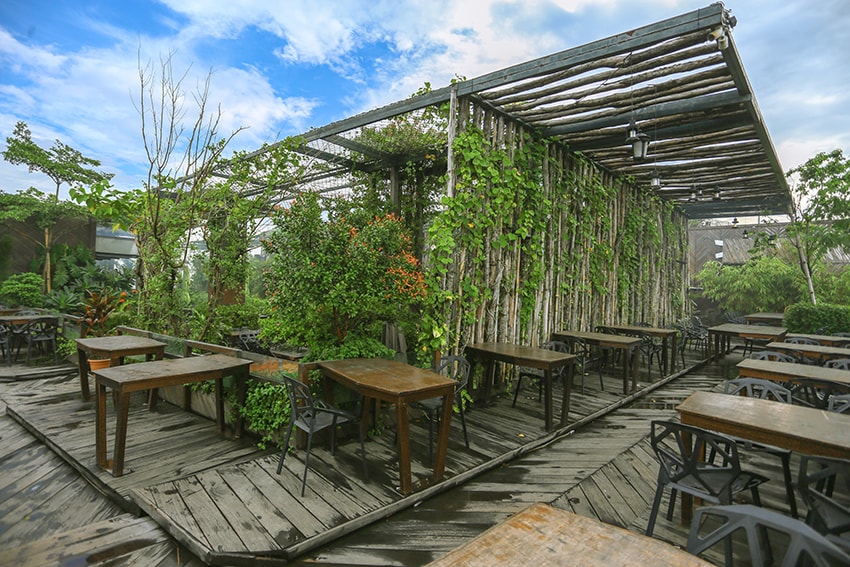 As Green Lounge is situated at quite a prime spot in the city, they're hoping to receive visits from both corporate personnel as well as families, in search of rare comfort, good service and quality food.