Feature
Neat Nooks
Full of Light and Ideas: Cartoon People Studio – Neat Nooks
Written by KN Deya
To blossom, creativity needs a nourishing environment. As the Cartoon People community kept growing, out of necessity, the Cartoon People Studio came into existence. The sublime space is bathed in natural light, a perfect space to let your muse loose.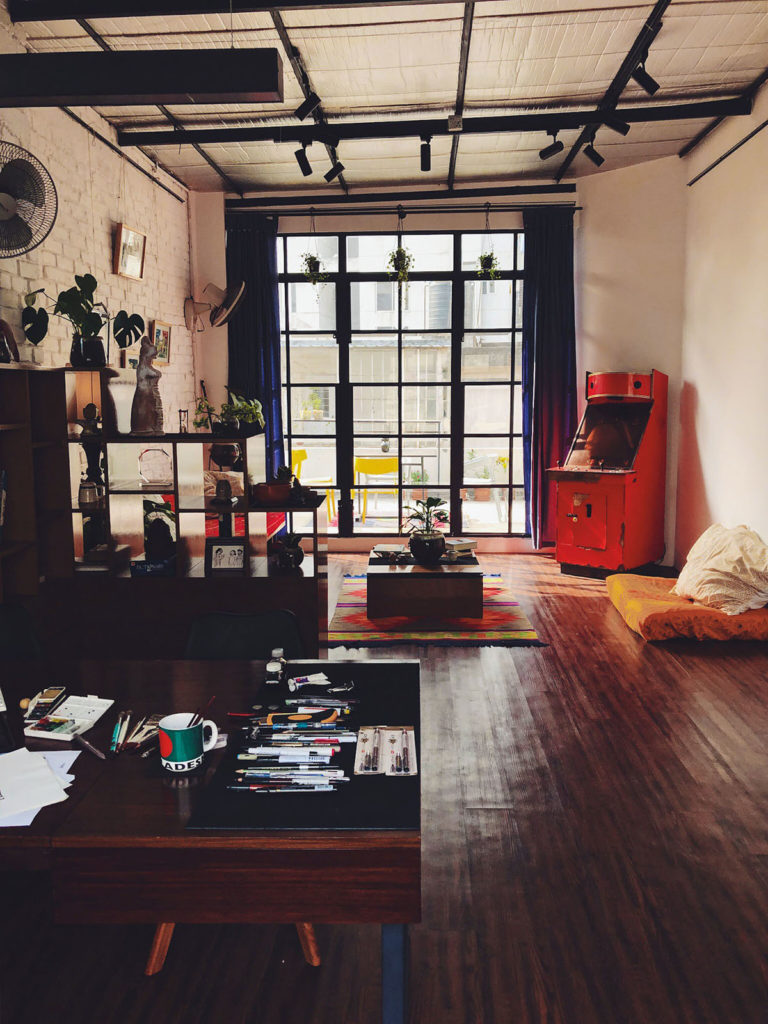 To learn of the Cartoon People Studio, first you must take a peek at what Cartoon Studio is. It is a community of cartoonists and visual storytellers from Bangladesh whose aim is to tell local stories to the world through comics, cartoons and animation.
The idea of having their very own studio came to the Founder, Syed Rashad Imam Tanmoy when the community grew in size as well as in workload to a point where public space and rented places could no longer cut it. For their group projects, a common space became essential.
When Tanmoy envisioned an ideal workplace, it was a rooftop studio with a lot of natural light, space and ventilation. Aside from that, he also wanted a multipurpose artist studio with workshop and exhibition facility and that is the requirement he gave the architect.
Needless to say, the architect delivered perfectly. The architect for this project was Eshita Rahman, currently a partner at Dot Architects. She graduated from BRAC University in 2010 and has work experience both in Bangladesh and Germany.
"Her style of work is minimal with a keen interest in climatically responsive design," Tonmoy commented.
Last year in October, the project started. The studio is located atop a 30 year old building so the first step was taking safety precautions. The architect took into careful consideration the influences of the orientation of the building. Special care went into the design of natural light and ventilation.
As the studio would serve multiple purposes, ample time and care was given to the functional flow and space design. For example, all the furniture are multifunctional and can transform to turn a working studio for 6-8 to a small exhibition or workshop space to an oasis for relaxing with friends.
The majority of the materials are locally sourced. The existing rooftop structure was dismantled and all the bricks were salvaged, reused and highlighted by assembling them into an exposed brick wall. Furniture and window/door frames are custom made with local materials for maximum flexibility in design.
The first glance offers a soothing view of white walls, wood tone floors and furniture. Some natural greens pop up here and there along with rare winks of vibrant colour. It all comes together in a warm and neutral colour palette.