INDO- combines traditional craft processes and modern manufacturing methods to create contemporary objects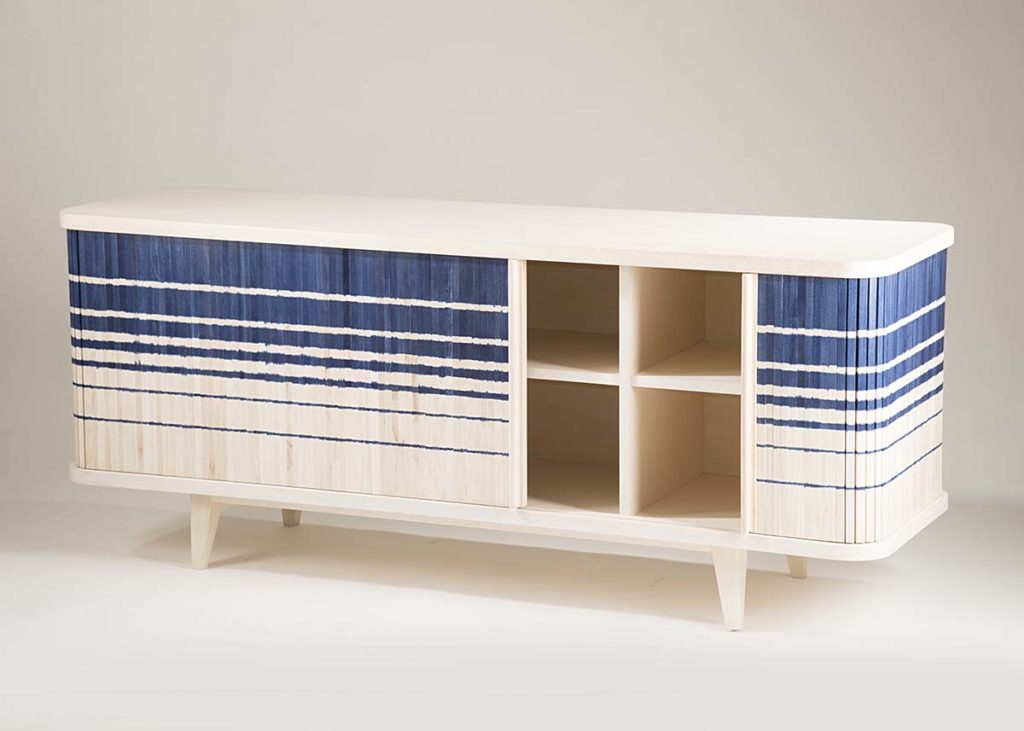 INDO- is an award-winning contemporary furniture and homeware design studio based in Providence, RI and New Delhi, India. Founded by Urvi Sharma and Manan Narang, both of whom grew up in New Delhi and met in Providence while studying at the Rhode Island School of Design, the brand was launched at the Architectural Digest Design Show 2018 in New York. INDO- is a product of living in and experiencing both places and cultures. Experimenting with traditional craft processes and modern manufacturing methods to create contemporary objects, INDO- produces work that is both innovative and acknowledges the places and people who inspire it.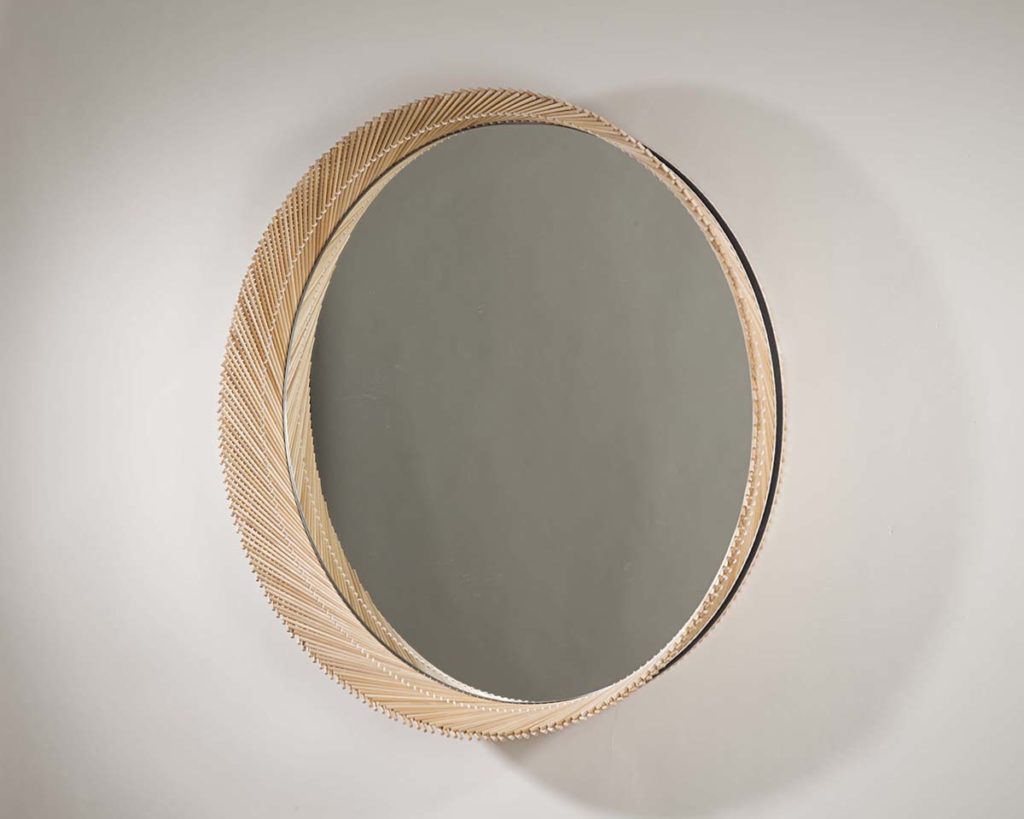 According to Narang, weaving as a craft is still highly relevant unlike basketry or carving. All three processes have been mechanized but hand-woven fabrics/rugs still hold high economic and perceived value. Through their designs, Sharma and Narang have used Indian craft to put a unique spin on a range of furniture pieces including barstools, tables, benches, chairs, rugs and other items. The duo have successfully created modern furniture pieces that reference traditional dyeing and weaving methods from their childhoods in New Delhi, India. According to Narang, deconstructing traditional methods' finding what makes a process special' is at the core of their philosophy. A series of solid wood dip dyed coffee and side tables that reference the technique of glazing ceramics, the Pilar Tables are inspired by the rich use of colored tiles and mosaics in Gaudi's architecture. Available in American maple, white oak or walnut with varying tops, and with the ability to work in clusters or by themselves, they serve a wide range of demands, from accent to statement pieces. The Pilar Collection is a nod to simple, functional contemporary design with a beauty inherent in the handmade, absorbed layer upon layer into its surface. In addition, the Mooda Mirror, also available in maple, white oak or walnut is composed of hardwood dowels stitched together to create a beautiful geometric edge.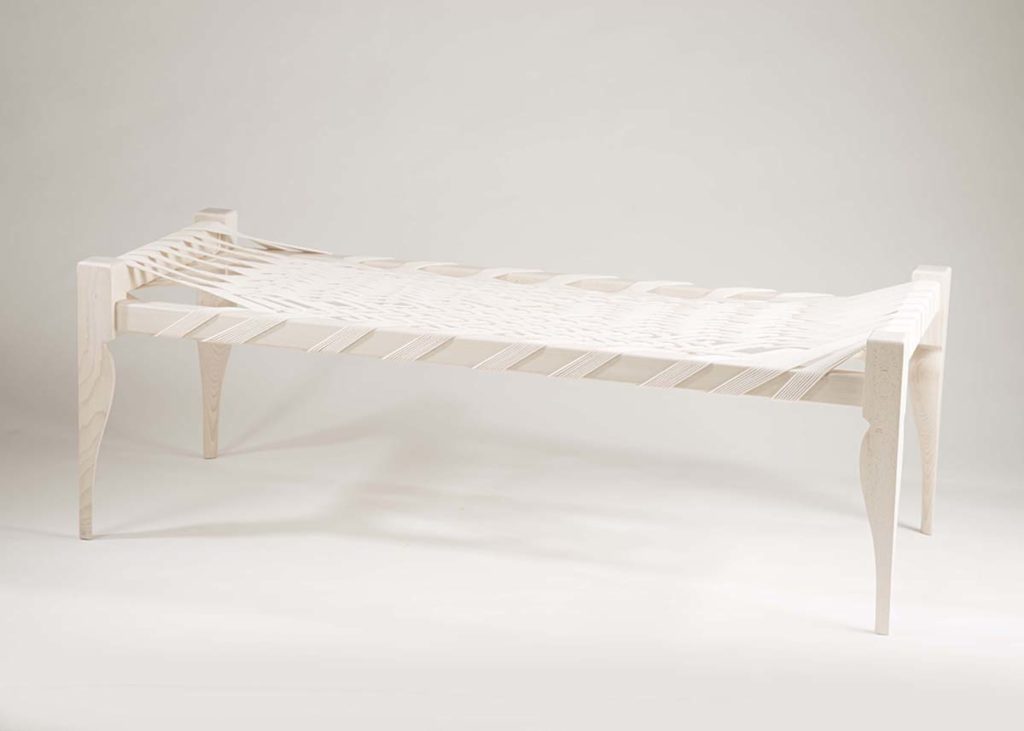 The glass in turn reflects the dowels, completing the form of the Mooda. "We've designed nine different products across four collections and have started gaining some traction. In addition, we also offer custom design and build services if customers demand a particular version of a product. Not only are we using traditional techniques and knowledge and skills that have untapped potential, but we also aim to explore new techniques and different ways to create more contemporary objects for younger audiences and consumers," said Sharma. "Before INDO- was established, we worked on a number of projects individually that are now being refined to be included in our product line. In addition, we are also planning to release a new range of lighting fixtures within the Mooda series, which includes 2 sizes of wall sconces and pendants in the second half of 2020." The Ikat credenza is a low-rise tambour credenza inspired by the process of weaving Ikat fabrics, in which each warp end is dyed individually with the desired pattern prior to weaving the final product. The result is a pattern that has a slightly 'fuzzy' appearance, a distortion inherent in the fabrics, yet shows the skill that is involved in such a labor-intensive process. Each slat of the sliding door is treated as a warp end and hand dyed prior to assembling them together to create the tambour surface.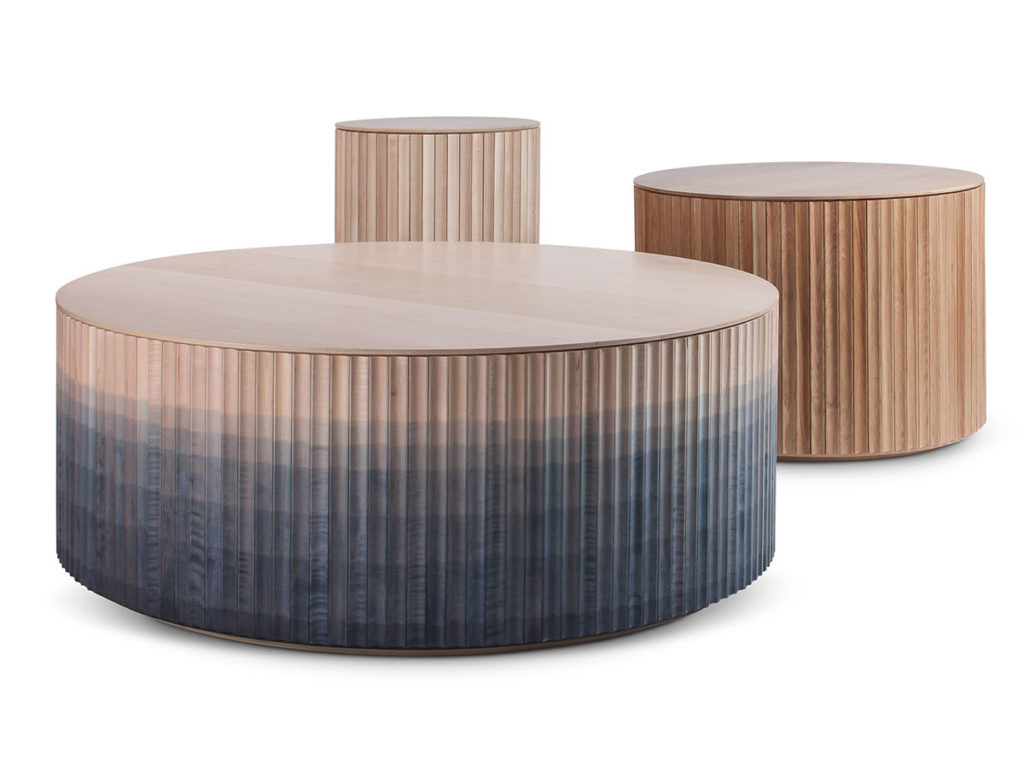 The uneven quality of the lines creates an enhanced sense of movement as the tambour turns a corner, creating the illusion of unrolling fabric. Char Quarter is a contemporary take on the humble Charpai/Charpoy, an archetypal Indian rope bed, literally meaning four legs (Char=four, pai=legs). The name borrows from the split turning method employed to create a subtle reference to the spindle turned legs, the method of wood measurement which is peculiar to the United States (in quartered board feet instead of cubic feet), and the Indian pun for a full measure of a liquor bottle. "Homogeneity in contemporary design is something I loathe. Everything looks so similar; there's no sense of place or identity. Living in a place where most objects were traditionally handmade and have been replaced by mass-manufactured counterparts makes you aware of what is being lost for the sake of convenience or cost," adds Narang. "The furniture that we have created has become an outlet for practitioners of that craft to continue forward. The same example can be extrapolated to apply to other crafts with the whole premise of pushing craft forward as a source of inspiration. Looking ahead, we hope to continue to design new products and bring in new work every year that helps INDO- stay relevant and keeps its audience engaged."