The perfect light fixture may be tough to find, because the right light will uplift the room's look whereas the wrong one can throw off the balance. Satori and Lumiere is the ideal place to curate the perfect light fixtures that will enhance the beauty of any space.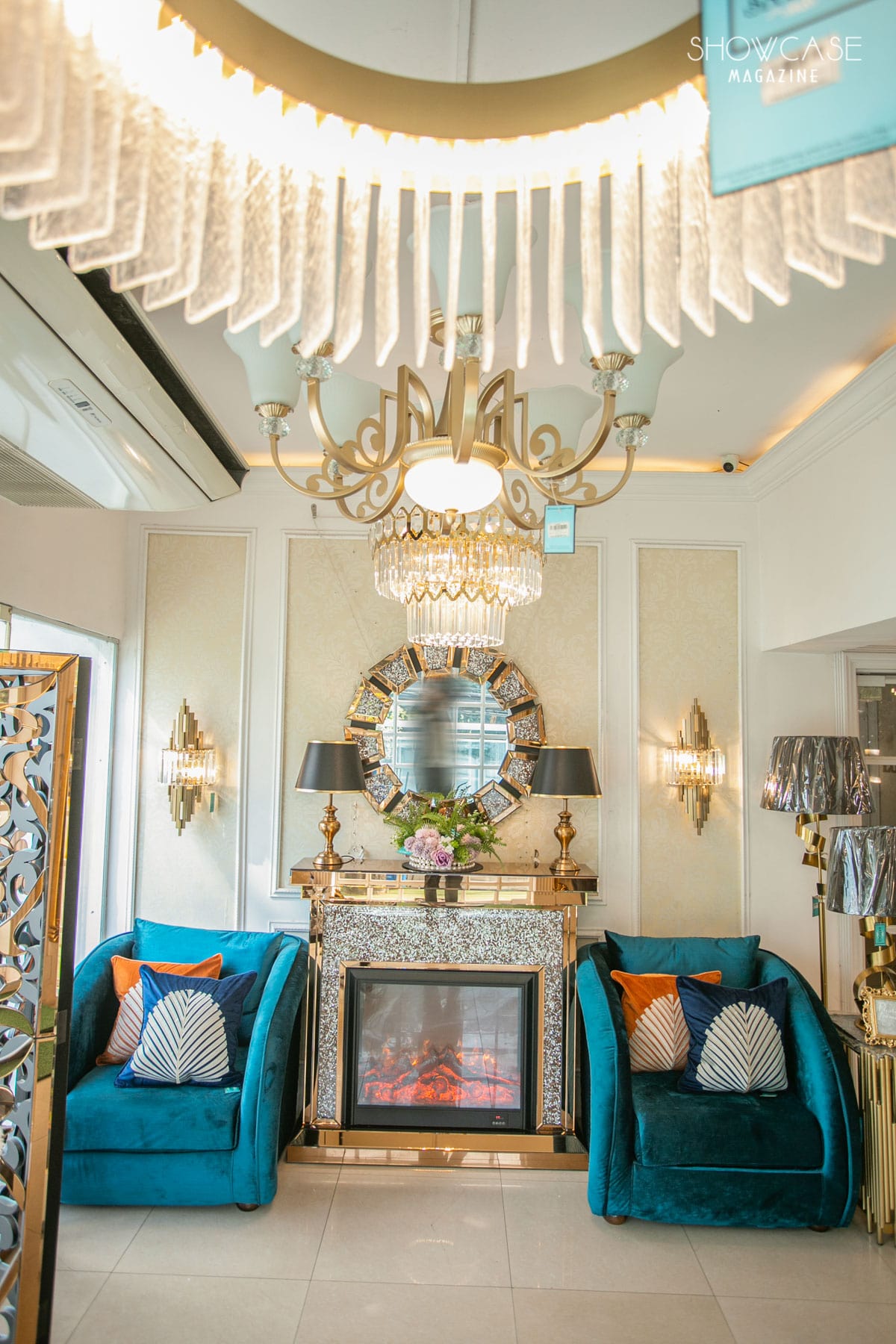 A room can be decorated in many ways; you can create an overall total look for the room, or create a strong focal point to anchor the whole décor. You can decide to highlight a particular wall by using a slick white desk with gold chrome curved legs which gives the desk a polished look, paired with a white padded chair with silver chrome geometric legs giving the whole set a futuristic and modern look. The pair of elongated, almost hourglass shaped lights help to distribute even lighting to make the desk more user-friendly, and the sun-shaped gilded mirror adds a focus point on the wall to add balance. The grey chrome lamp, silver leafed picture frames, scented candles and stylish glass decorative jars can be used as transitional elements to tie the whole look together. Or if you want more vibrant focal point, you can use a pair of richly hued teal armchairs, and a chandelier to bring some drama to your room. The look is made symmetrical using two gray and gold lamps, with beautiful gold wall light fixtures on each side and a big round mirror on the wall.
You can also use statement chandeliers, like the floral chandelier for some extra added drama to the room, or use a low hanging smaller chandelier to achieve a similar feel. Satori and Lumiere lighting products have to capability to transform any simple room to a statement room.