Simpletree Thikana is a multi-family residential project over a one bigha plot, located at Gulshan 01, nestled within the junction between Tejgaon link road and the rapidly evolving Gulshan Avenue. Simpletree Thikana comprises of two building units. A double unit per floor building, Thikana 2A and a single unit per floor structure, Thikana 2B.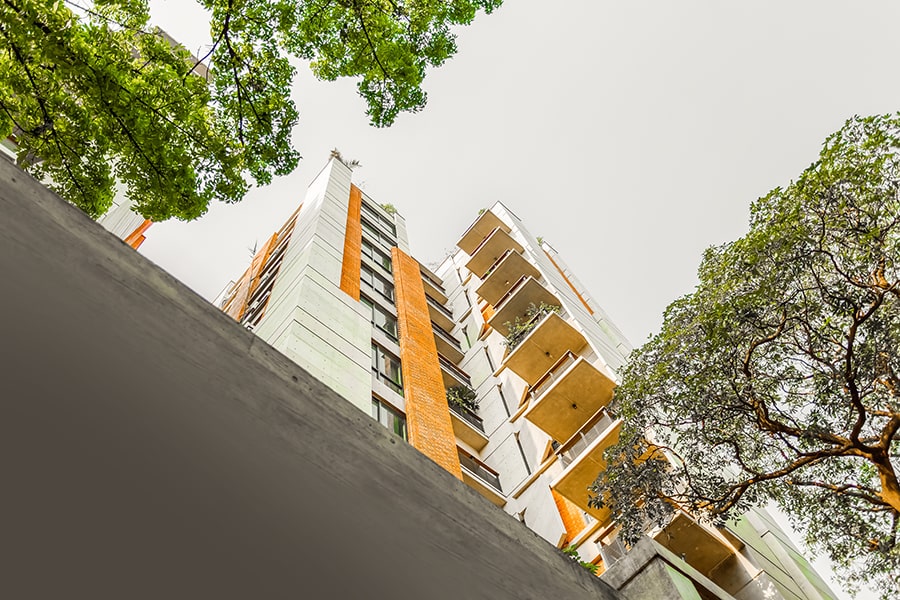 The absence of boundary between the two residential buildings expands the entire ground floor areas and makes it available for landscaping.
The interior layout of each of the 3000+ SFT units are laid around respecting the climatic context. The two buildings are however placed in a single compound contained within the overall site. The absence of boundary between the two residential buildings, expands the entire ground floor areas and makes it available for landscaping. This design was conceived by the principal of Volumezero, Architect Mohammad Foyez Ullah with Nubaira Haque Shipa and Fahim Mostafa as the project associate.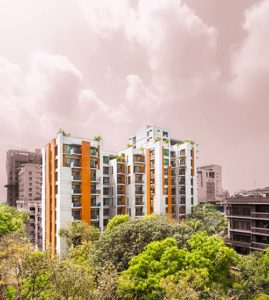 While realizing the project, the team of architect believed in an intervention that consolidated the green spaces. This is achieved through wonderfully curated landscape at the forecourt, multiple terraces and a manicured roofscape. The building is placed aligned to south-western boundary to have free landscaped forecourt next to main street at the north. The forecourt enhances the ever-shrinking urban vista adjacent to the project site, much like most of the architectural initiatives of Volumezero Ltd. Approximately fifty percent of the project area are dedicated to landscaping, half of which are permeable terrains. A variety of plants are used for landscaping along with waterbodies that invite a flourishing flora and fauna. Within the concrete jungle that our city is rapidly evolving into, such nooks of oasis are a rarity!
The architectural expression of the built form is defined by planes of concrete that shifts in its vertical journey. The inner layer of brick has intricate details that creates a linear point of interest. The multiple layers additionally encourage an interplay of light and shade with the presence and absence of sunlight. As "a giver of presence", natural light thereby instigates this everchanging dialogue with the surrounding. This interplay is palpable on a daily and a seasonal basis! Beyond the architectural outlook, this project is dedicated to the experience of its users. A dedicated community area next to a spacious reception vestibule forms the entire ground floor of the residential building. All the common areas are interiorized with a neutral color palette, warm and soothing lighting and very modest yet chic interior elements.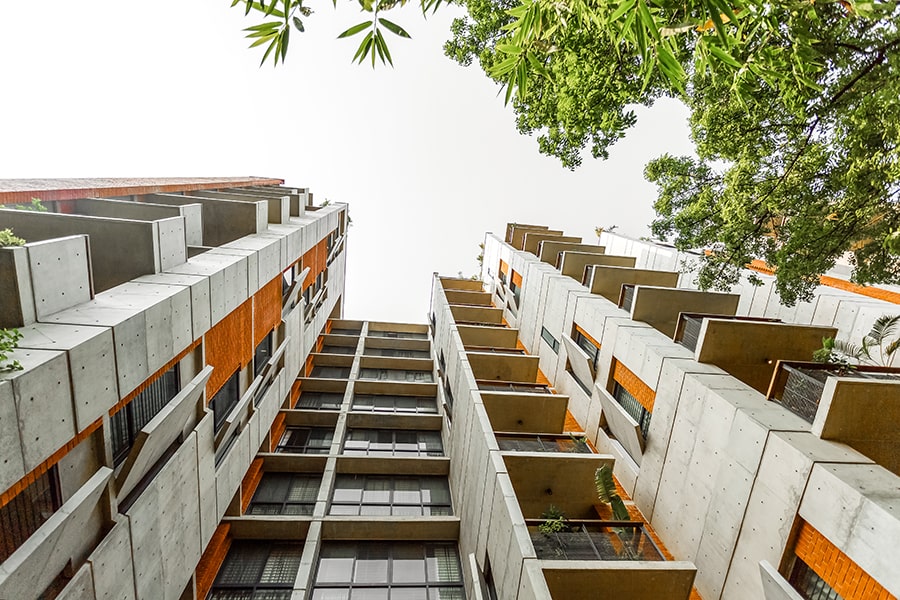 While choosing the finishing materials for Simpletree Thikana,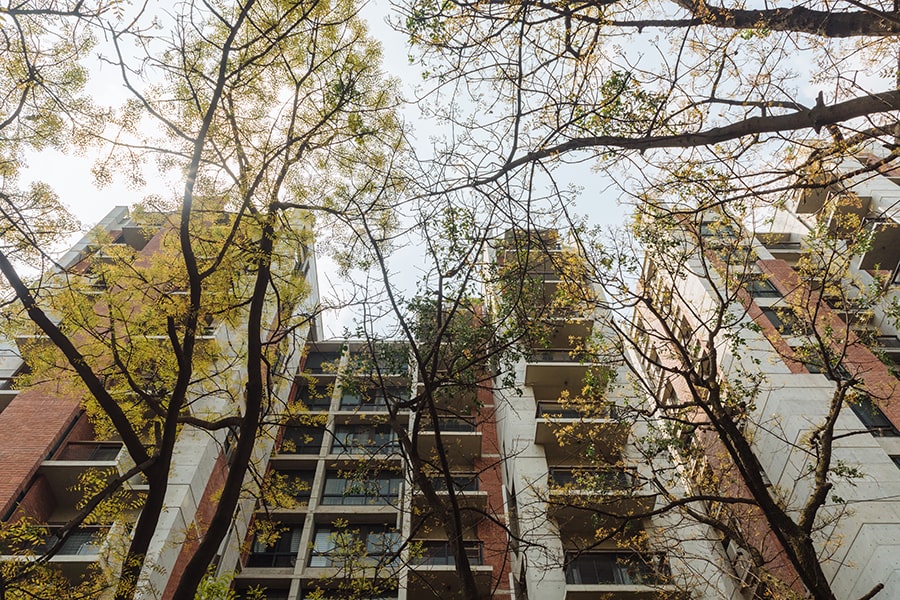 a lot of thought was prioritized to ensure longevity. All the common area including stairwells are marble clad along with the lift walls. Paver tiles of neutral color enlivens even the basements. From the plush green lawn to the rustic confluence of as-cast concrete, handmade brick and wood; honesty of expression is given additional priority.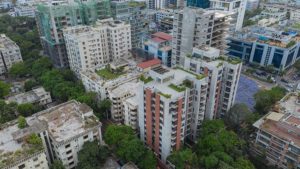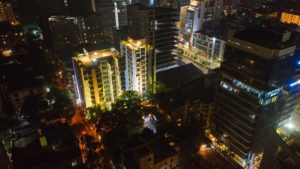 This idea of creating a canvas is a deliberate intent. Creating a cacophony of colors, materials and loud interior elements was consciously avoided.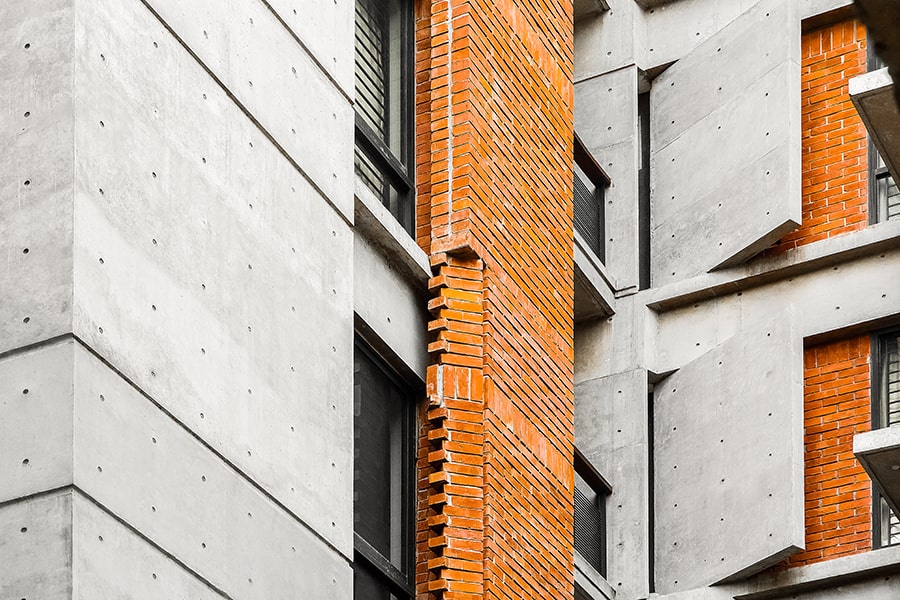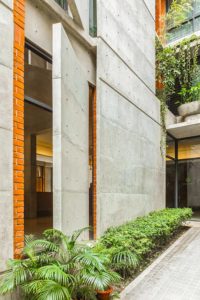 This aversion to chaos and clutter has evolved into an architectural philosophy that Architect Foyez has come to embody. In many ways,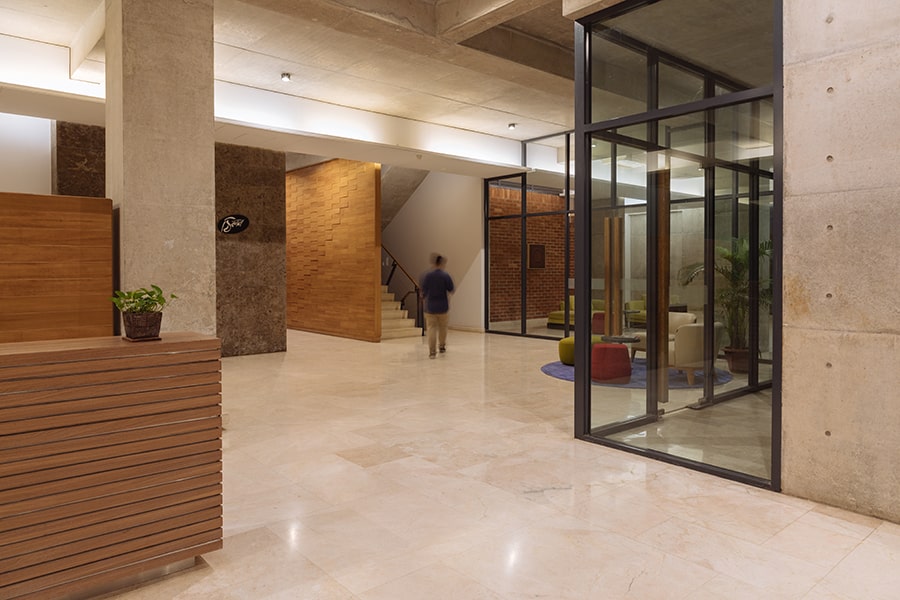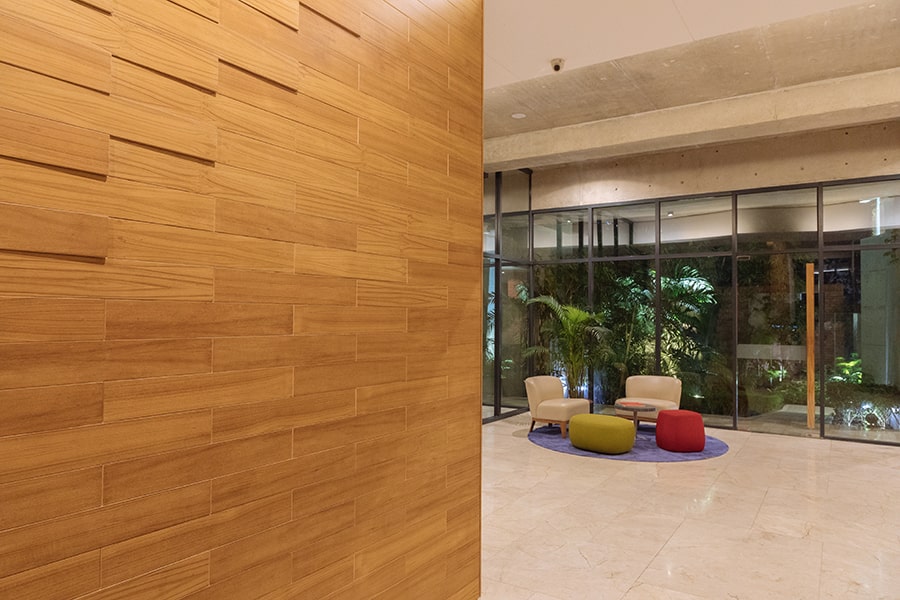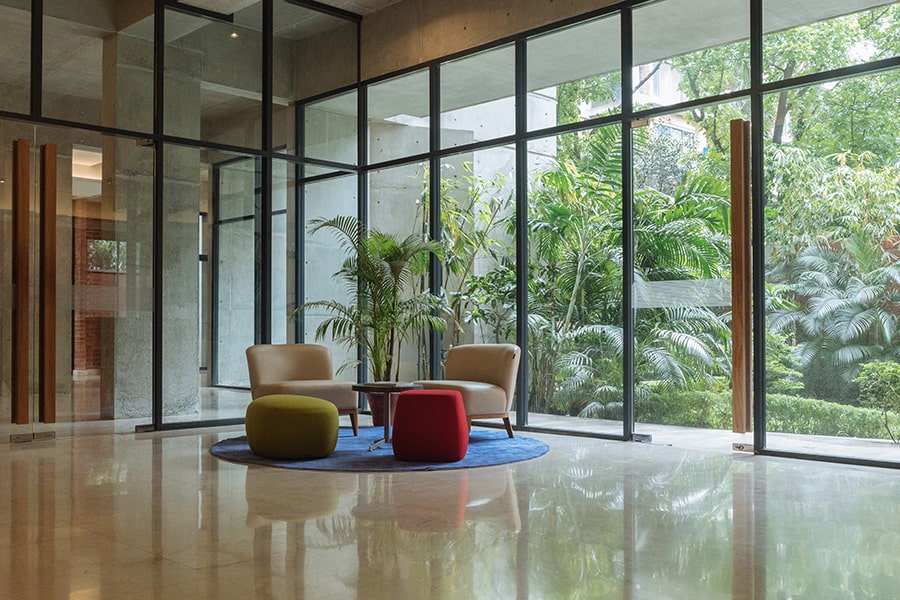 one can claim that these actions are an intended reaction to all the loudness, clutter and fragmentation that seem ambivalent in Dhaka's overall architectural expression.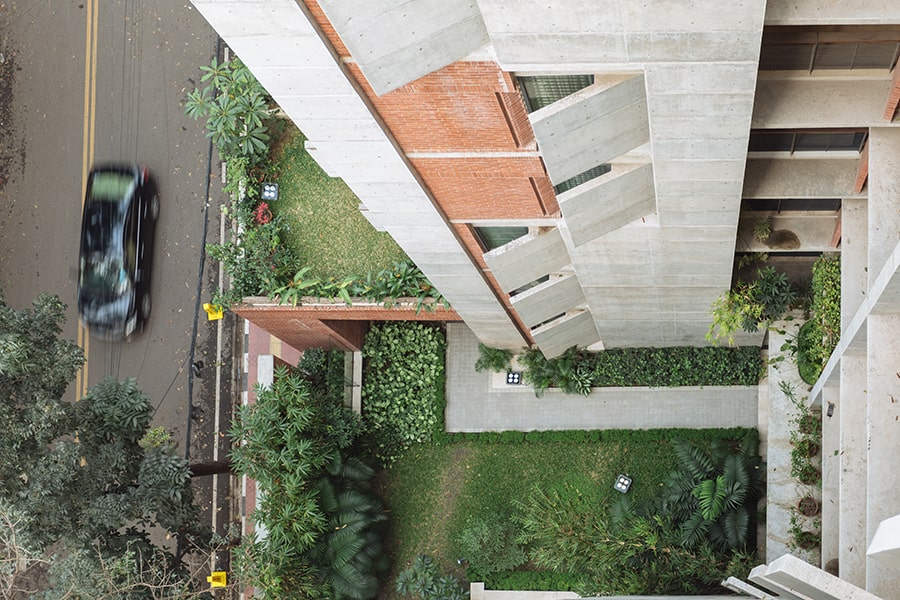 Among everything else, it is the understanding of scale that gives Simpletree Thikana a monumental quality while also being endearing and intimate.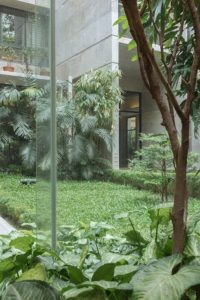 The entry is grand with wide reception lounges which cascades into intimate nooks and crevices. Such spaces can form part of the landscape or private terraces and always creates this sense of belonging that we invariably long for. It is hard to believe that within this one bigha plot wherein a single family once lived is now a community of about 25+ families. Yet, there is no sense of overpopulation. There is a sense of privacy that prevails in architectural expression and an ample convergence of common spaces that caters to the needs of many.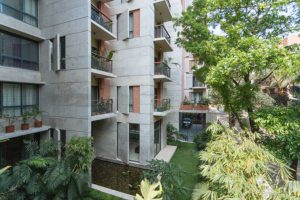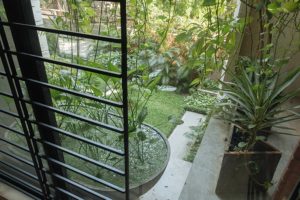 ABOUT ARCHITECT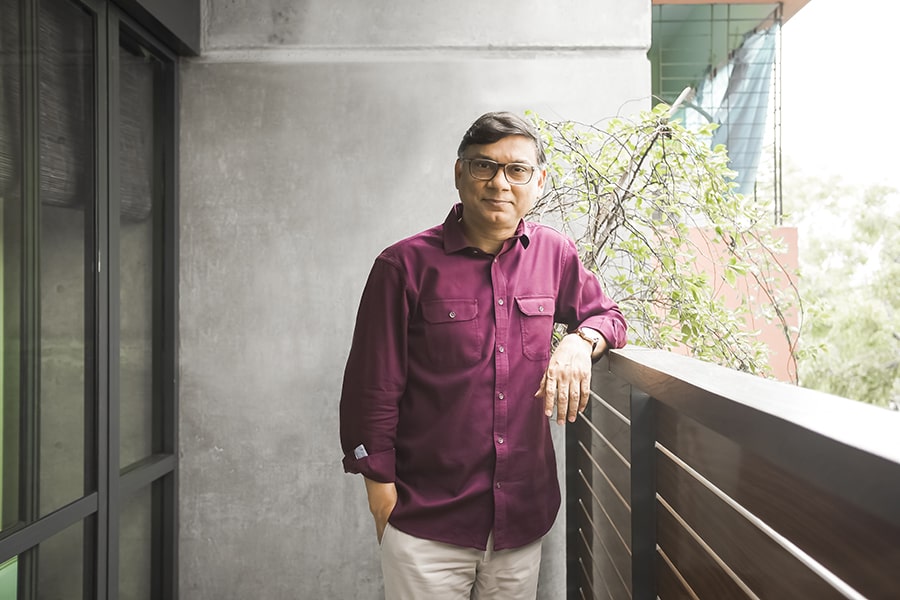 Mohammad Foyez Ullah is one of the preeminent architects of Bangladesh. He has been an academic since 1993. Concurrently, a successful legacy in the professional field was also initiated when he co-founded Vistaara Architects in 1994. After a decade long successful partnership in Vistaara, Ar. Foyez Ullah regenerated his practice through Volumezero in 2008. Over this particular phase, Volumezero has already become an entity that consolidates the legacy of its founder in the leadership of architecture and design.