With an area of approximately 2700 sq ft covered, Janus Architect designed the apartment in Sylhet with a palette that consists of a clean, bright and neutral composition, pursuing the path of minimalist style. The project demonstrates a composition of fine lines of geometric shape and bold accent that brings out an uncluttered coherence.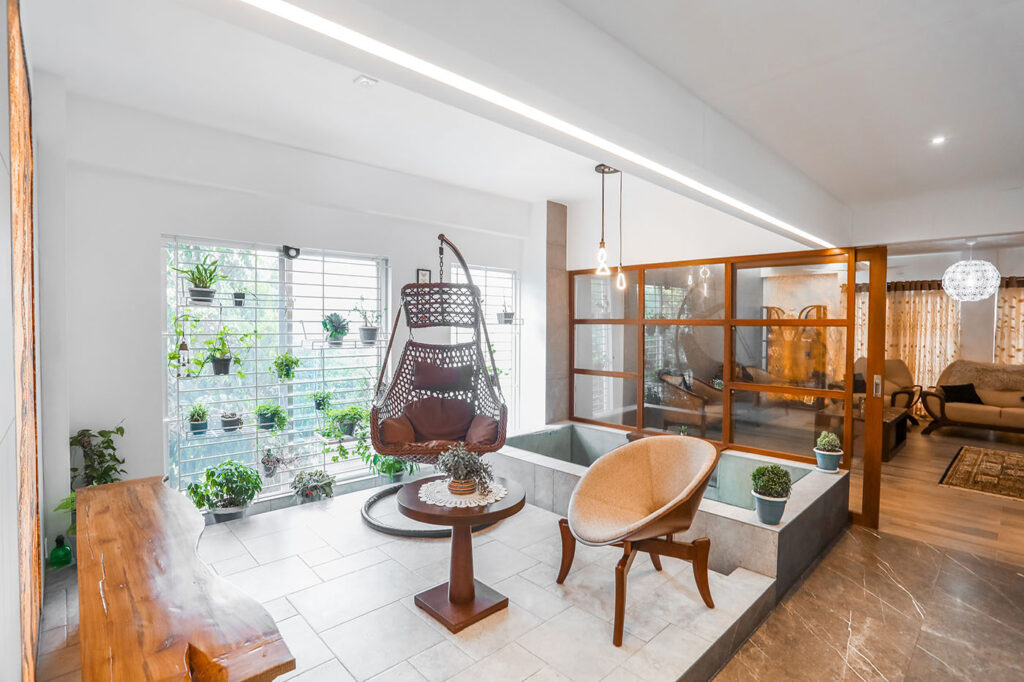 The entire interior showcases simplicity with a clean and neutral palette to achieve the desired comfort while maintaining a defined functional arrangement.
The architect thus got the opportunity in exploring design options but with respect to the client's choice as well as the site context of Sylhet where it is very common to find a rainy day throughout the year. There were many rooms that the clients wished to be passively visible rather than to have direct visibility from the common space. Hence the interior was designed to have them merged and camouflaged seamlessly with a systematic arrangement that takes the minimalistic modern approach of designing that culminates in an unhindered progression. The furniture such as consoles, cabinets, sitting arrangements is opted to have been impressive but with the defined shape of clean lines that composed a harmonious arrangement in each room. Furthermore, the lighting is set up to have a balance between warm and white lights resulting in an eye-soothing ambience. Following the same style, the rich shades of a neutral palette of light grey and beige, accented with the bold gesture of black lines of geometric design give the space its character. The context acted as the deciding factor while choosing material and furnishings that are not prone to be damaged and comply with the humid weather. The boards with laminating pasting, used as a precaution against the adverse effect of moisture in the air, had to be transported from Dhaka even though it was an inconvenience at times due to the lack of availability in Sylhet. The textures installed in the panel vary with different themes and the ambience desired.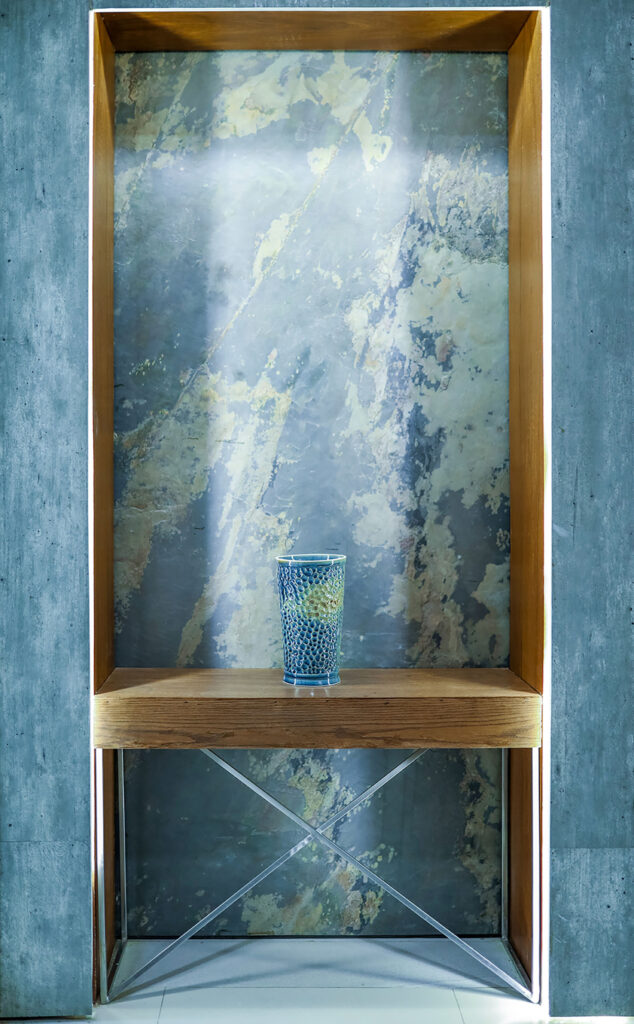 The architect took the challenge of trying out different approaches in terms of technicality and installation that consequently succeeded in completing the project as desired.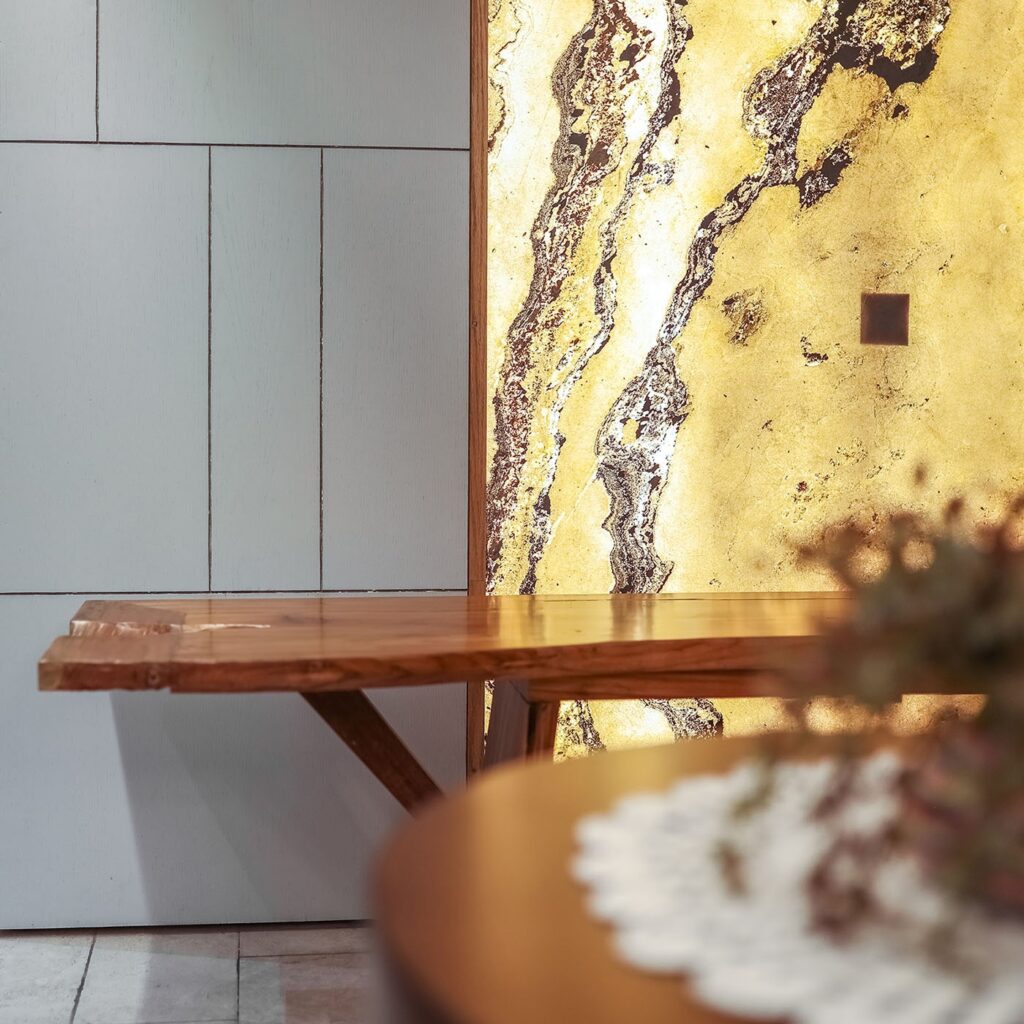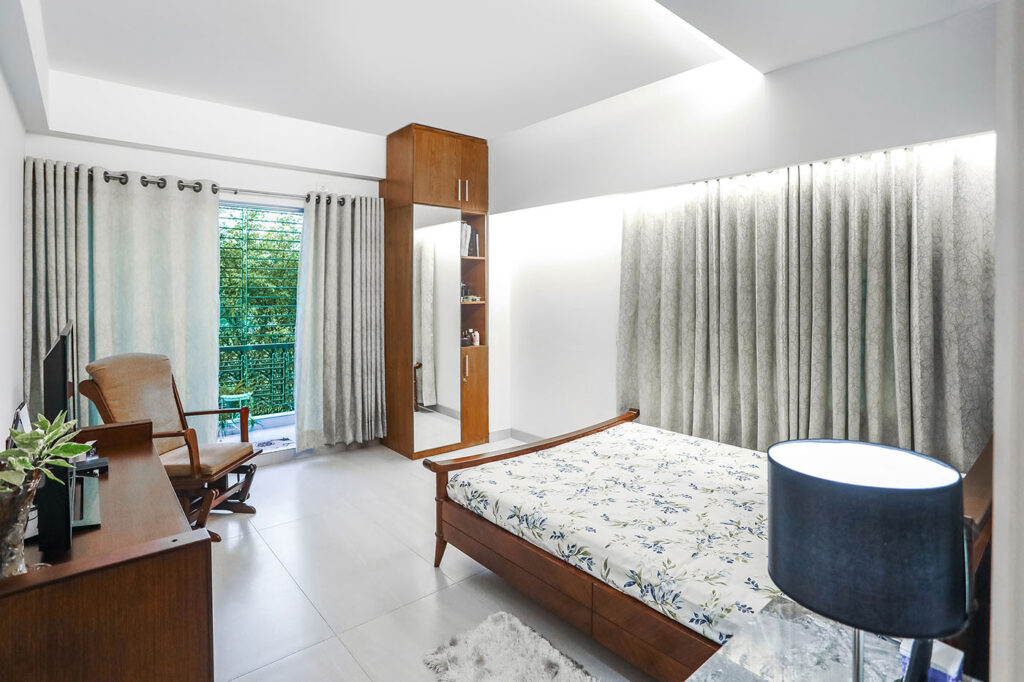 The simple yet elegant composition of geometry and colour along with the coherent placement of each article ensured a smooth flow along the entire space.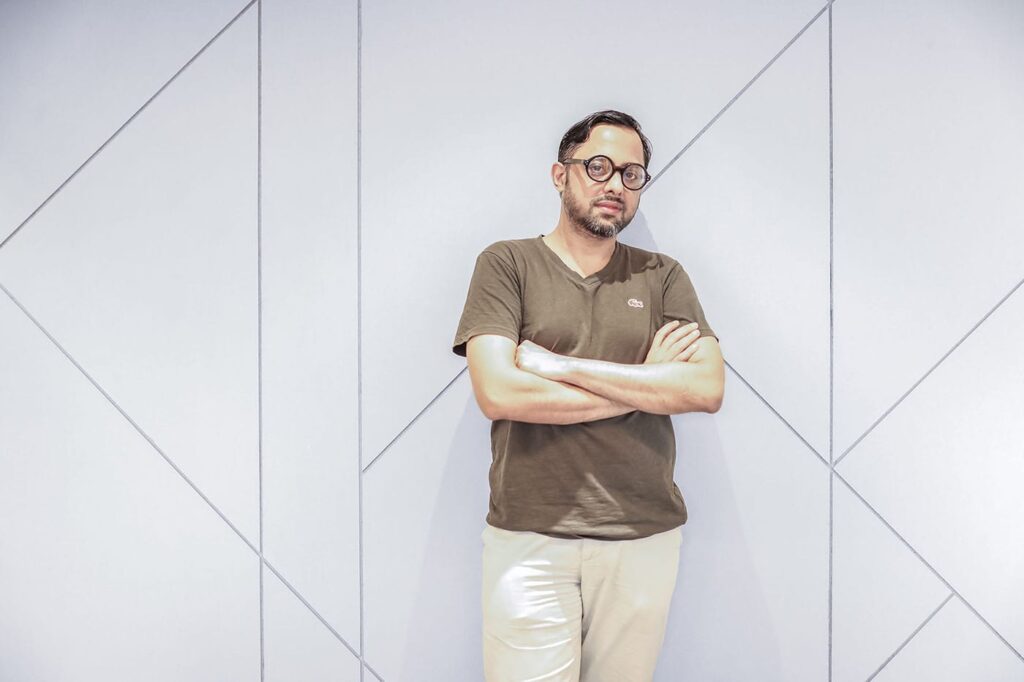 Architect's Profile:
Janus Architects is a growing architectural firm that believes in the architecture practice is socially responsible and environmentally respectful and implements such concepts in their design. The firm designs its projects where they are not only true with their expression of the true nature of materials used but also with the purpose of the projects. They promote architecture that interacts with the surrounding with community involvement, sustainable solution, and resource management. The firm is dedicated to ensuring a project successfully, taking responsibility for all phases of project management with attention to every detail aided with technical experience and professionalism for every project.