Situated at a calm and serene block of North Gulshan, the residential building Northern Lights celebrates the vogue of artsy living; where art incites euphoria and inspiration. The project is a developmentby Shanta Holdings Ltd,and is designed by architect Nahas Ahmed Khalil and his studio team ARC Architectural Consultants.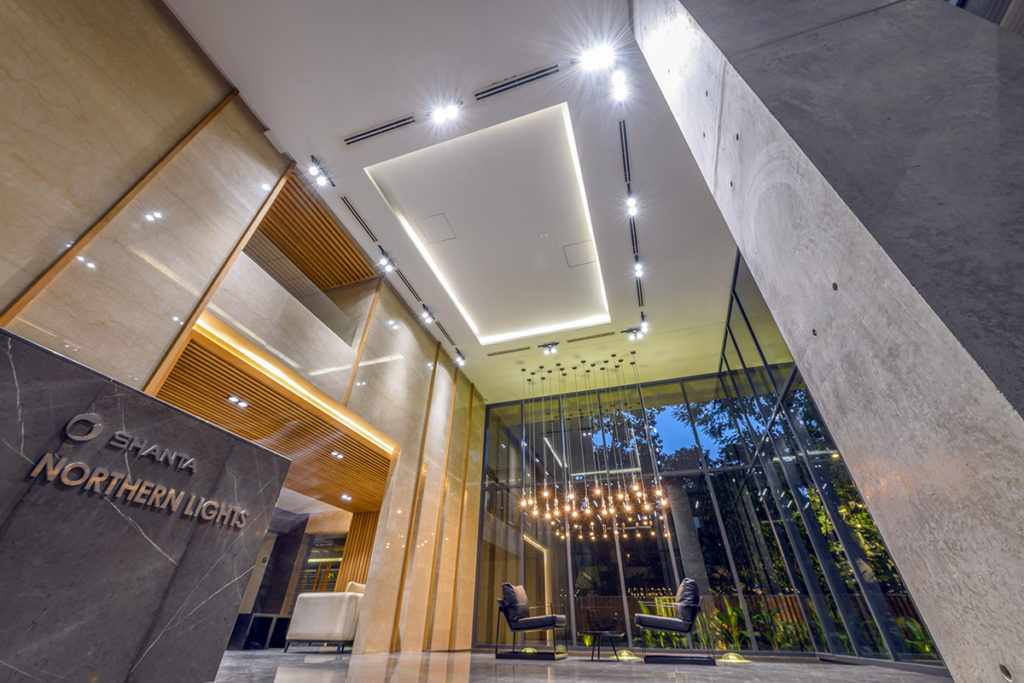 The project is a tasteful projection of both earthy aesthetics and modernity. Built on a plot of approximately 30 kathas, the apartment strives amid lush greenery. When designing this luxurious residential building, architect Khalil and Shanta also sought to create a sustainable development that would contribute towards a more compact city. With this in mind, the design team reflects and sets strategies of compactness and diversification, all the while highlighting local techniques. By considering the context, the design provides a multi-program that responds sensitively using artisan materials, sustainable urban scales and dynamic ways of living. As seen in most of Khalil's works, this project is also primarily constructed in concrete, and also showcases shades of brick and wood throughout its interiors and exteriors. The architect decides to render most of his work with brick and fair face concrete, primarily because the materials are sustainable, environment-friendly and low maintenance. Moreover,they alsoinherit local and traditional significance.
The thirteen-storied building delivers twenty-two apartment units. Designed from the inside out, each apartment is functionally planned to make the most of the views while maximizing user comfort. Straight and pure lines, simple forms, wide opening views and huge volumes with lots of natural light, minimize the distance between the indoor and outdoor. While the muted painted walls and light floors finish off the interior, reflect the daylight all over the spaces and extinguish the compactness while making a tranquil, spacious dwelling. Without clear boundaries, the integration of the public and private areas reveals a sequence of spaces combining expansiveness and symbiosis. The interior is clear of any unnecessary obstructions, creating another dimension while helping to achieve a calm repose with minimalistic furniture and becoming fluid, complemented with high quality finishing materials and colorful paintings that enrich its liveliness. The building tells a narrative about its owners and their lifestyles. The spaces for the family and close friends are warm and interactive and the connection with nature is constant.
The residential complex also includes a selection of soothing common spaces and modern lifestyle amenities for the residents, a feature of all Shanta projects. A sophisticated reception lobby, lush landscaping and attractive water features, an elegantly furnished community lounge, a fitness centre, a swimming pool, a covered outdoor recreational areaand a rooftop garden have been designed for residents to socialize effortlessly, explore their creativity and nurture wellbeing.The grandeur of the double-height ground floor area as well is sure to leave anyone spellbound upon entry. The roof is designed as a terrace for multipurpose activities, it's an ideal platform to spend the evening under the mutable sky providing an obstruction-free view to the eyes and mind.
Architect Khalil's projection is simple, but simultaneously, one that makes a statement. His sensitive and restrained use of building materials tells richly complex architectural stories that elude simple classifications. "In search of an honest and careful architecture, we paid special attention to details, to the chosen materiality and the actors in the project processes.Our priority was to develop every constructive detail achieving optimal solutions that exceed the possibilities of the strictly conventional. The finished construction, as a result, is the witness and reflection of a careful process", the firm adds.
Architect Profile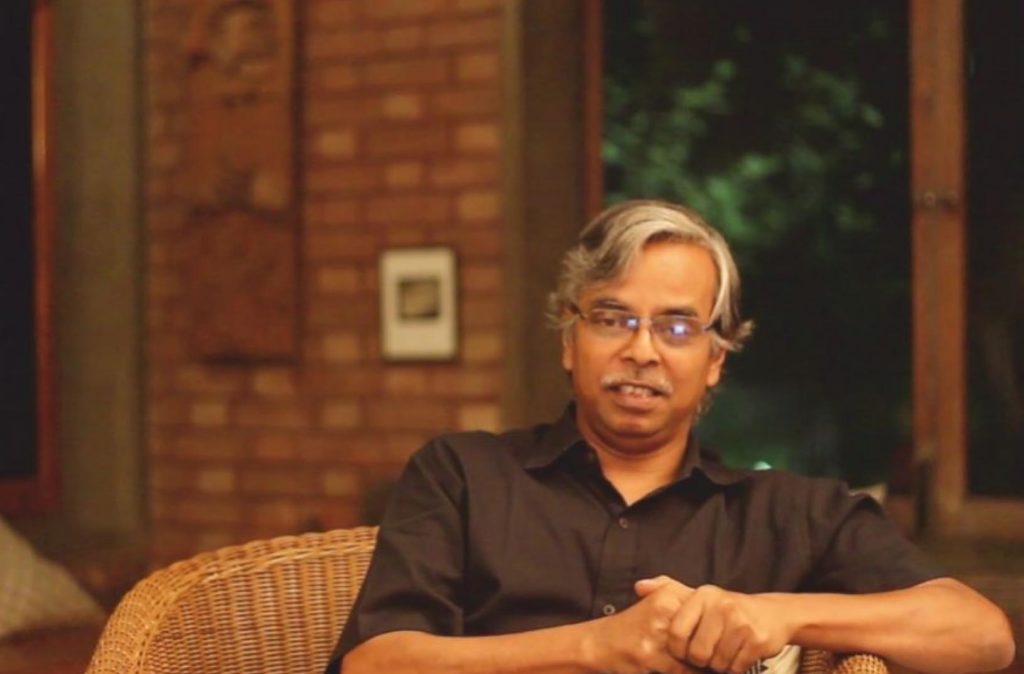 Nahas Ahmed Khalil is an eminent Bangladeshi architect, urban planner and educator. He received his bachelor of architecture degree from Bangladesh University of Engineering and Technology in 1982.After graduating he worked as an assistant architect at CAPE under Architect Raziul Ahsan for some years and later founded his own architectural firm ARC Architectural Consultants. His major works include Osban House, Matir Bari, Shanta Chandralok, Shanta Akash Prodeep, Rashid Eye Hospital, Bengal Bangshibari, among others.
Developer Profile
Shanta Holdings Ltd. is a leading real estate developer of Bangladesh, developing iconic residential and commercial buildings in prime locations of Dhaka city. Shanta's works are renowned for their aesthetic beauty, modern lifestyle amenities, safety, functionality and high-quality construction. Some of its notable projects are Shanta Western Tower, The Glass House, Shanta Skymark, Digonto and The Vantage. Shanta is also the only Superbrand 2018-19 in the real estate sector of the country, signifying its brand position and solid reputation in the market.