Art-making is not about telling the truth but making the truth felt. Sculpture is a particular form of art that truly supports this notion as it is something you can see, you can touch, and unearth the mystery within. Tejosh Halder Josh is a Dhaka-based leading sculptor. He works with sustainable and weather-friendly materials. Metal being his favourite material, he technically takes a metal piece and gives it a meaning, a life.
Tejosh is a born artist. His creative side came to light when he was just a little schoolboy. He always participated in art and craft competitions and won medals. Pottery, sketch, watercolours were his favourite things. Josh considered himself an artist long before he even understood what being an artist meant.
Tejosh's journey to pursue his dream of being a sculptor was a favourable one. His parents never discouraged him from following his dreams. Tejosh studied in a missionary boarding school at Mongla. His teachers were also very supportive and he strongly believes his school helped him a lot in channelling his passion.
After completing his Intermediate exam from Business Studies, Tejosh got himself enrolled in the Faculty of Fine Arts at the University of Dhaka. There, he learned sculpture academically and that shaped him for the best. While being a student, Tejosh mostly preferred to create realistic figures. With time and better understanding, he now is more intrigued by abstract figures.
To him, realistic figures are like a story, you read it and you come to know what it is. Abstract sculptures are similar to a poem, you surely can read it but how you will interpret it depends on you.
He firmly believes that those arts that are understood with little effort are the ones that give true pleasure to a connoisseur.
'Serious Discussion' is one of his most favourite pieces done by himself. "I made this sculpture on the plot of the SAARC Conference. It's a metaphorical sculpture, where I portrayed leaders in the disguise of kids. The sculpture resembles the upper hand of power in the field of dominance," describes Tejosh.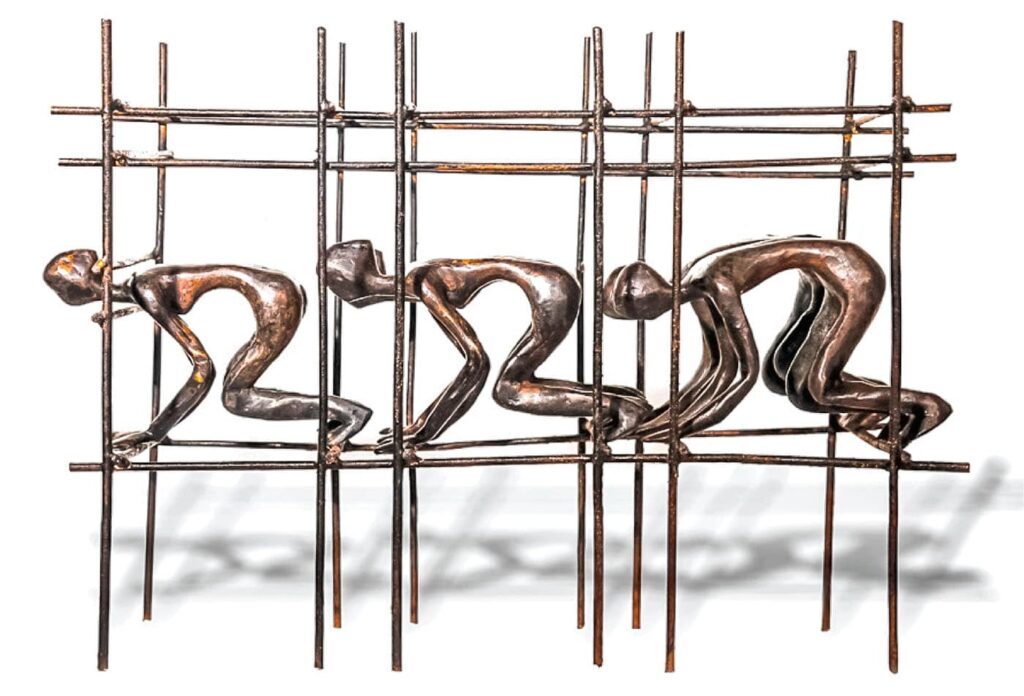 Nature has been the biggest influence in Tejosh's work. He loves to incorporate different motions of the earth in his artworks. He is also inclined to silhouette-inspired sculptures. Tejosh thinks that when he makes something just out of his passion, it blooms his creativity at best, on the contrary, commission-based work narrows down the theme and gives less scope to explore.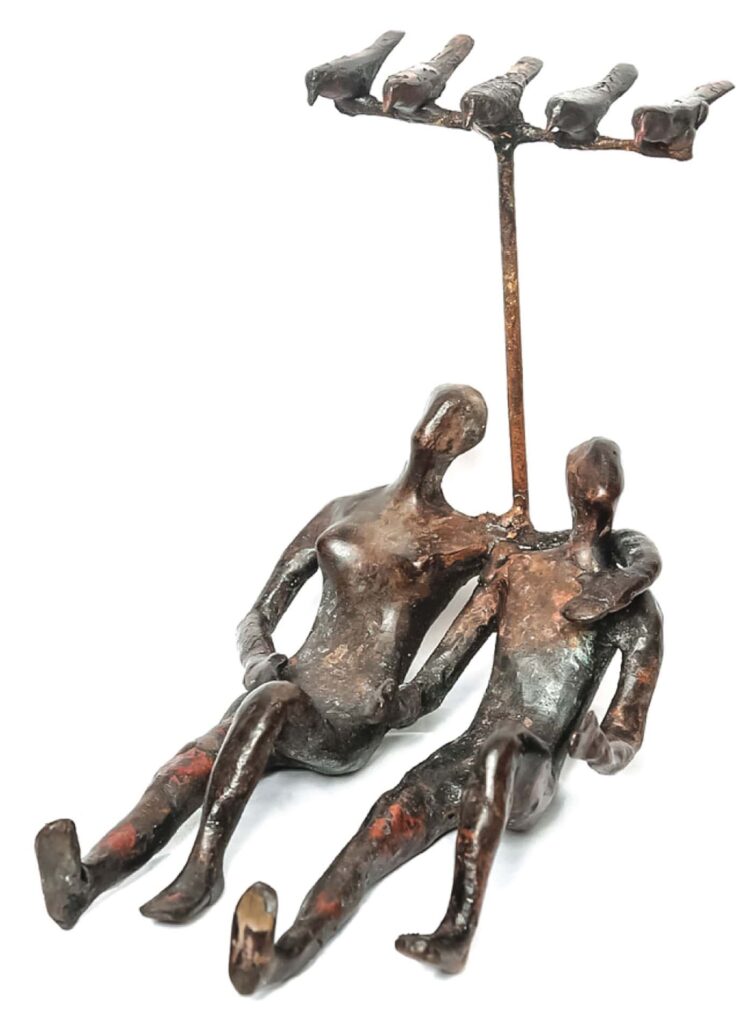 "Bangladesh is a third-world country. We are a young country, our art history is also young. Hence, art doesn't excite most of the people around us. They are just busy making their bread and butter. Some of them even also don't understand the fact that an artist also has to make his livelihood. The government also seems to be reluctant in this field.  It is heartbreaking but true that there is a serious lack of enriched fine art faculty in the universities of our country," shares the sculptor. Despite all the odds and obstacles, Tejosh is very insightful and hopeful about this art industry. He reckons that the people of this country will understand the importance of art and will care for art better with time.
His dream is to build a professional sculpture studio that will be enriched with machinery and other facilities.
It would be a common space for the sculptors, researchers, and interns.
Tejosh was asked what would be his possible career if he wasn't a sculptor. The question made him clueless and he could not answer. That's because he truly believes, one should not become an artist because he can, but because he must. It is only for those who would be miserable without it.