"Artists in our country are in need of patronization." – Artist Mohammad Iqbal
What is your opinion about the art scene of Bangladesh right now?
I believe that the art scene in Bangladesh is doing extremely well; the possibilities are endless, but unfortunately there is a distinct lack of patronization, as well as the scene being quite Dhaka- centric. Most galleries prefer to feature artists who already have gained fame. I think in order to advance the art scene even further; young upcoming talents need to be featured as well. I feel that the government should build art museums in order to advance the art scene.
What according to you is the future of art in Bangladesh?
The future of the art scene is in the hands of the talented young artists in our country who are in need of patronization in order for the art scene to progress.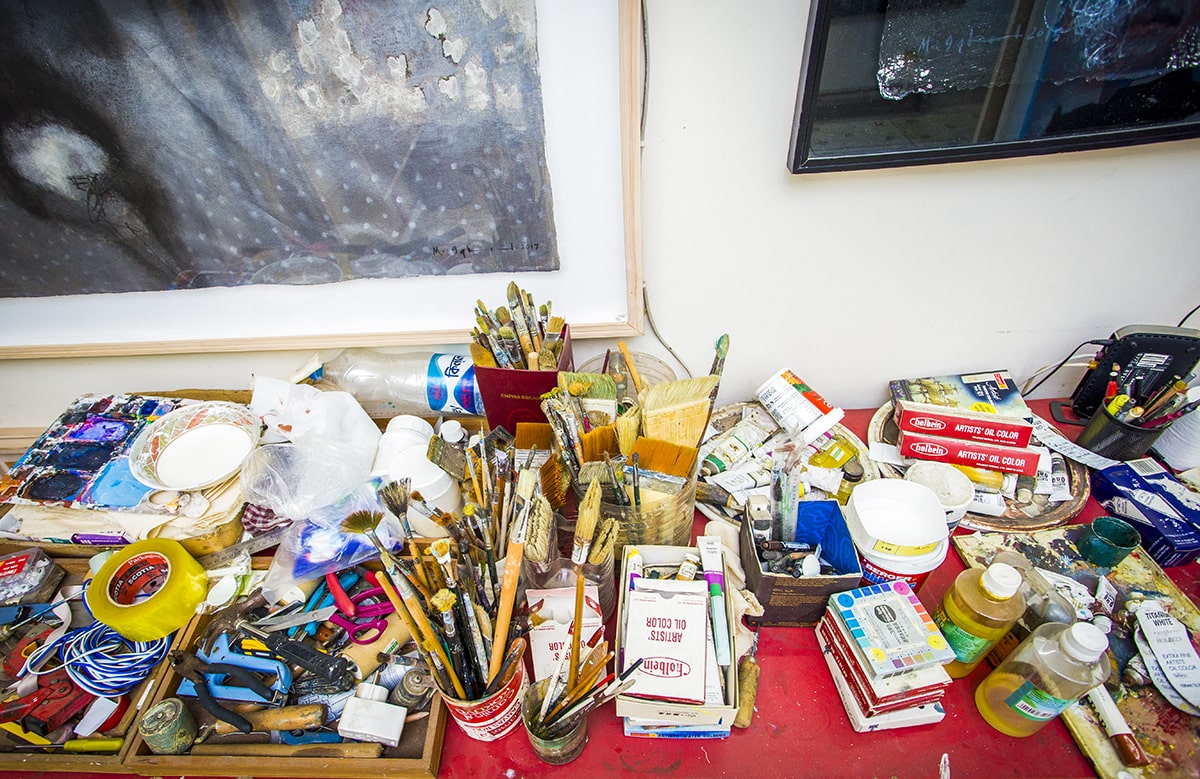 Some young artists are spending their own money to exhibit and expose their art to the international market. Proper patronization by galleries or arranging for showcases or residency scholarships for young artist will really take the art scene in Dhaka to the next level.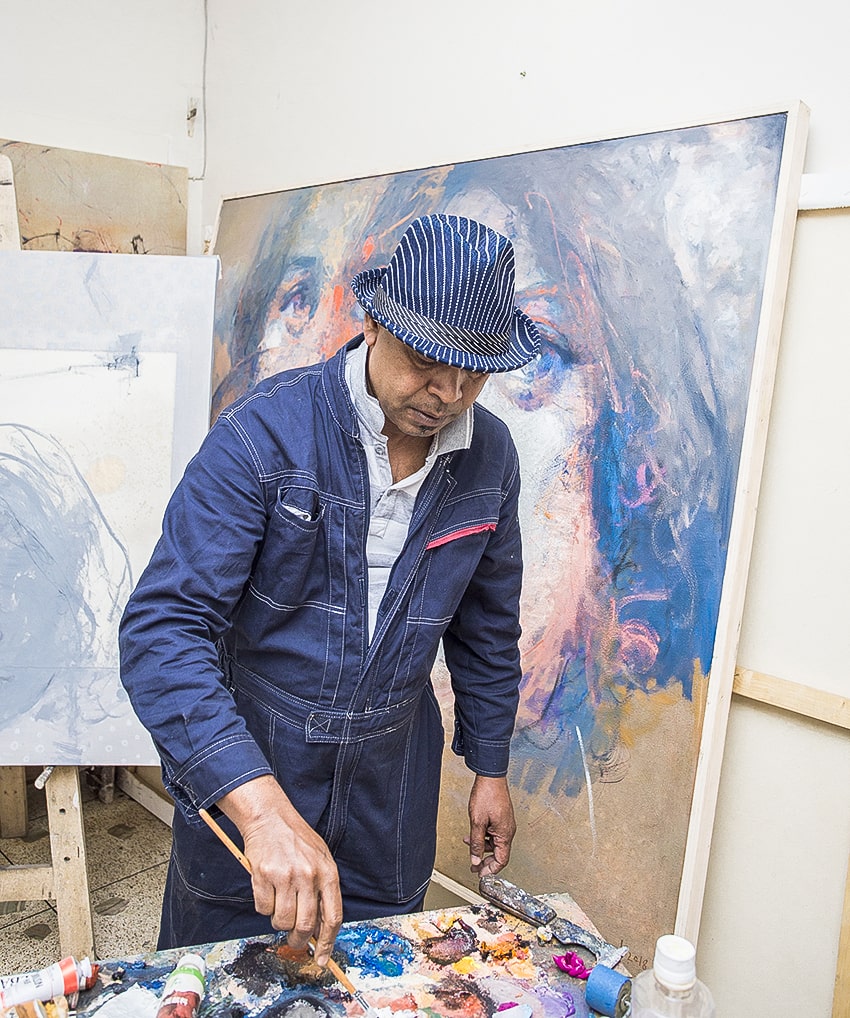 A piece of advice for young artists who want to build a career in this field
As I am teaching at Charkola, I can see the immense potential that these young artists possess. They are doing amazing works at the moment and will continue to do so in the future.
The art scene needs proper patrons in order to give these young artists the opportunity that they deserve.  My advice to them would be to try to find a way to expose their art nationally and internationally.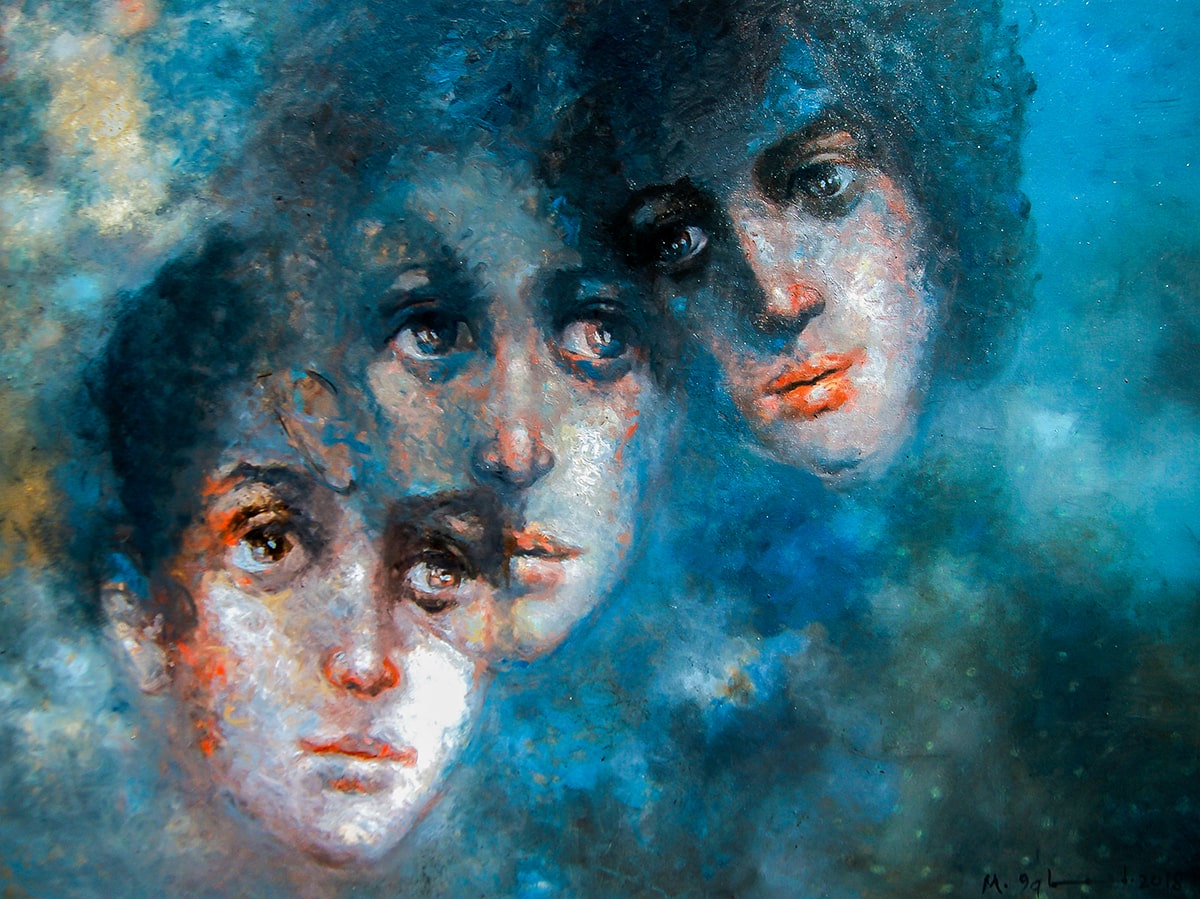 A quote you swear by
 Every word of encouragement from my mother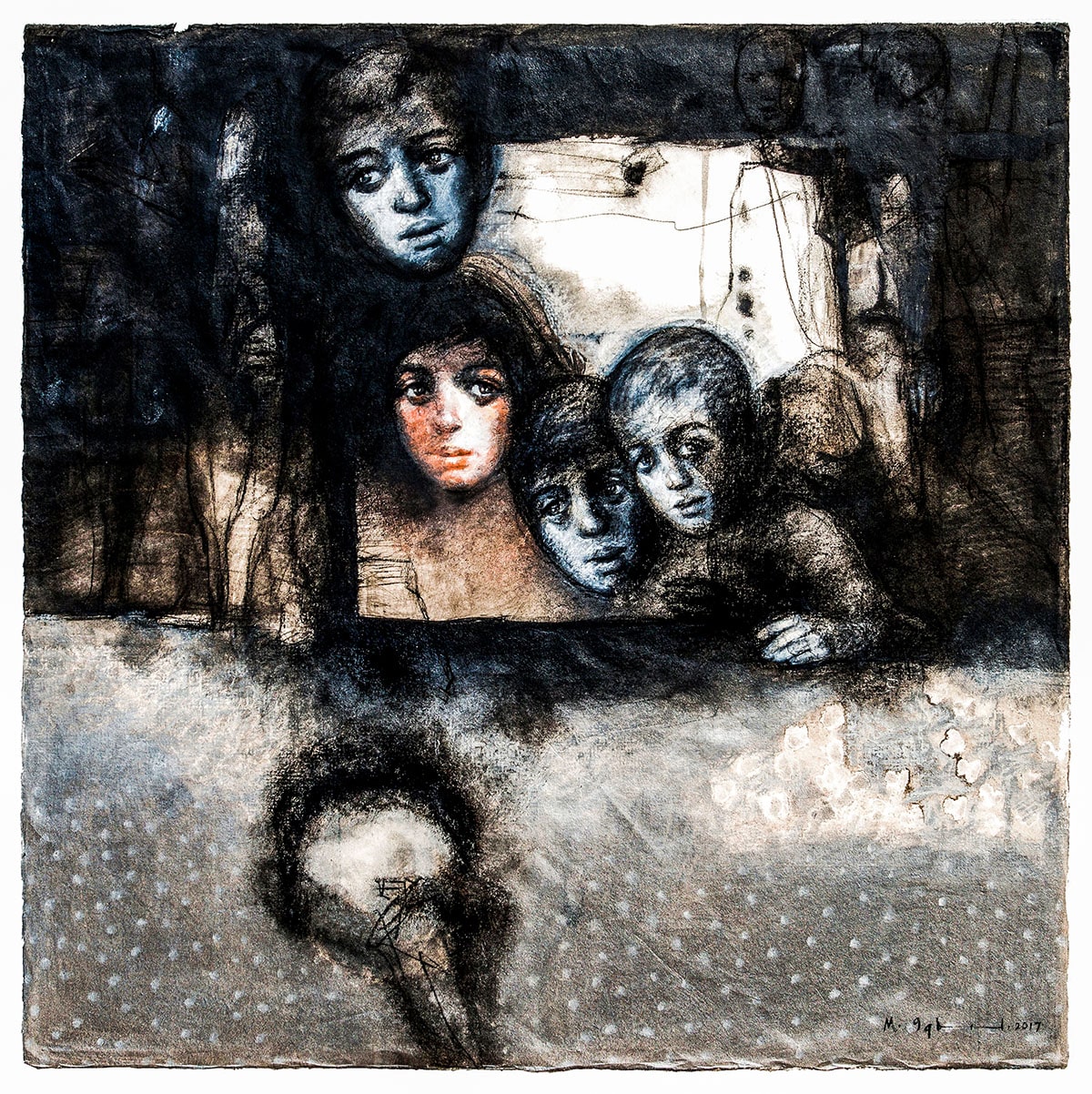 About Artist
Artist Mohammad Iqbal is a committed painted in the contemporary Bangladeshi art scene, known for his strong philosophical themes and experimental paintings. From the time he embarked on the art journey, his creative process has remained impulsive and ever-evolving. The artist has received several national and international awards, including the Aoki Shigeru Memorial Grand Prize 2005, Nomura Shoken Grand Prize 2010 etc.