Artist Anukul Chandra Mojumder, born in 1974 in a village in Bagherhaat, is a contemporary artist whose artworks are characterized by symbolic images. He is a prominent member of the art community of Bangladesh, who has carved a niche for himself in the field of figurative art, with a career time of almost 25 years.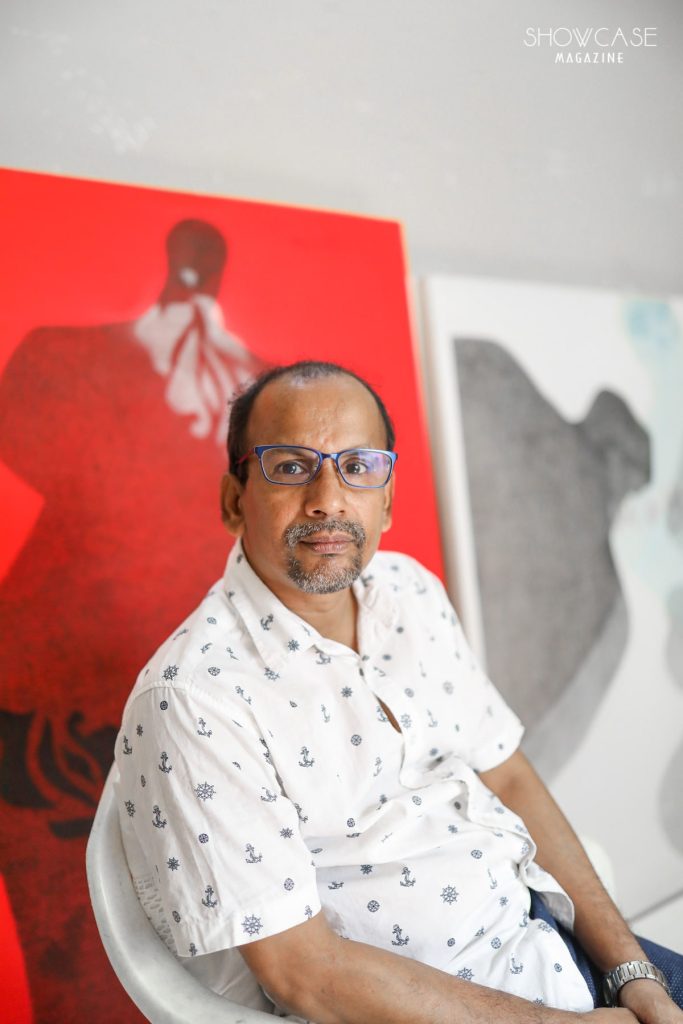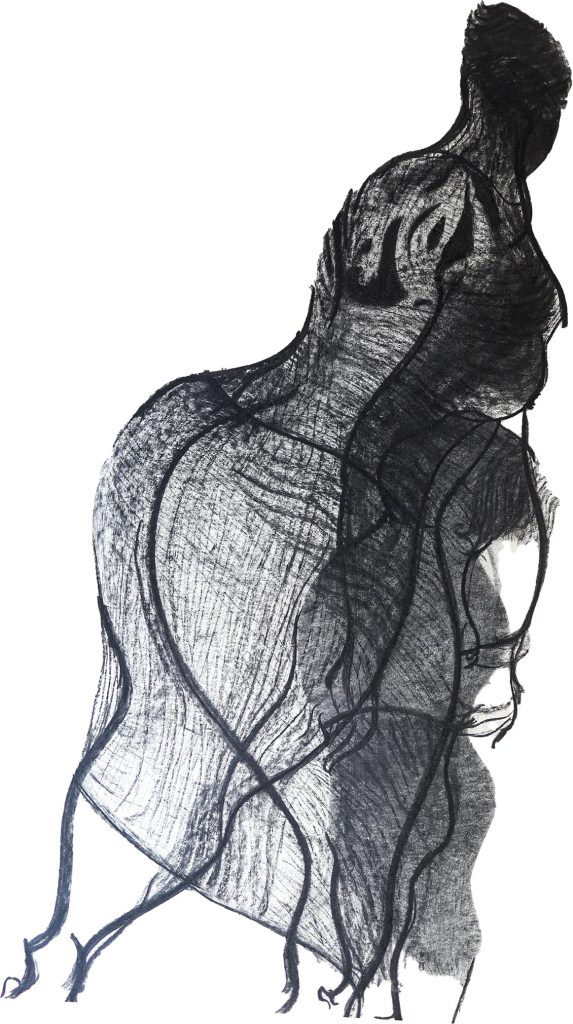 Anukul, when talking about his childhood, calls himself lucky to have found his interest in art at an early age, which started when his primary school headmaster encouraged him towards art because young Anukul had received full marks in the art subject taught at school. The artist also credits his very culturally oriented family as his major inspirations for pursuing art. This encouragement and support propelled him to complete his Bachelor's and Master's in Fine Arts from the University of Dhaka (DU).
Anukul's works are born from the compelling need to tell his stories that remain etched in his mind, the memories of being loved by his large family.
The love that he has received from his aunt and grandmother who helped raise him had a deep impact on his art because that love transformed into one of his signature subjects, the mother and child.
He reminisces the time when the self-characterized rebellious young boy who moved to Dhaka to study Fine Arts had faced a great culture and perspective shock from the shift from living in a rural area to a concrete city. The perspective shock resulted in a struggle that took years to deal with. Anukul channelled this dichotomous circumstance through his art. At moments of great distress, he would express those emotions on his canvas. The struggle leads him to be more appreciative and grateful to his family bonds, which can be seen in his artworks. To him, drawing became therapeutic and he would feel uneasy if he did not put his expressions on a canvas. While struggling to adjust to the city life and the art world, he did not want his art to be market-oriented but rather oriented towards life and the bonds that make life worth living. Time flew in translating any inner turmoil into art that took 12 solo exhibitions to cover.

Anukul Mojumder held his first solo at the Zainul Gallery in 1998, where his art was extremely well received by the audience and critics alike. He believes that the first show an artist holds and how that art is received and comprehended is a defining factor in an artist's career. Anukul feels lucky that the audience and the art community were able to relate to the sentiment and emotions his art represents. He recalls that time to be of a period of turmoil for him, he had to do private tuitions and scrimp and scrape to save money for his art supplies.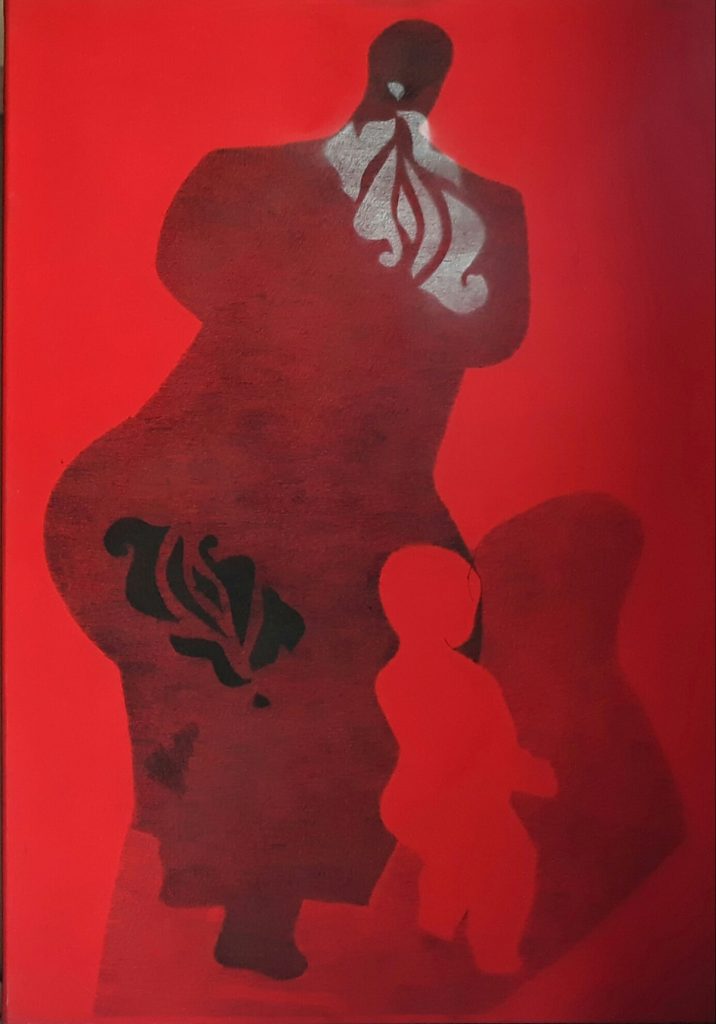 The artistic manifestations of his turmoil gave birth to his first solo; all the pictures, every stroke of his charcoal on the canvas have a lot of unrest, pain, struggle, isolation, nights, and full moonlights.
When he would do his art at night, most times all the windows and doors would be shut, not letting in any light, so that sentiment of being isolated would reflect in work as well. Since he is a fan of the evening time in particular, even if his paintings had started very light and bright, somehow along the process of creating, he would end up making the painting very dark with charcoal and other paints. The positive response that he got from his first solo motivated and encouraged him to do more solo exhibitions.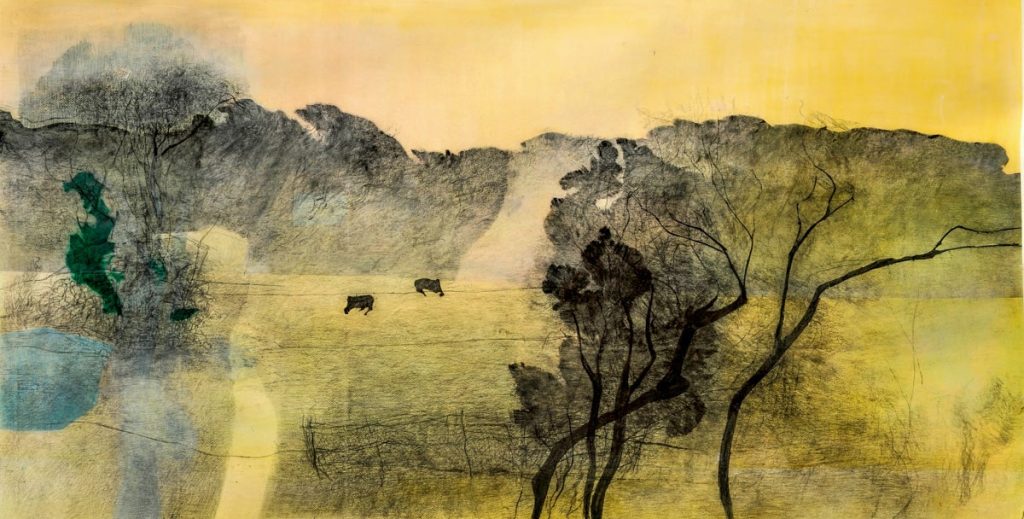 While in conversation about the current art scene in Dhaka, Anukul gives the main credit to the audience and the community that grew from the 80s and 90s. He recalls the open-air concerts at TSC and Dhaka College, the people who would come to see those shows, and the exhibitions during that time helped to foster a community that is still holding strong today. He brings up the technological development that we have gone through; programs and software that help an artist to draw better and can be of great assistance to the current art community. An aspiring artist, eager to share their work with the world can upload them onto social media platforms and receive attention towards their art. If one wanted to look at famous artwork or look up famous artists, one would have had to see them in a book, which not a lot of people would have access to, also which does not necessarily translate the depth of the work or its artist. But with technology being what it is now, one can peruse a Van Gogh, a Keifer, or a Monet online or visit them in a virtual museum. One can sit in Dhaka and look at artworks from all over the world. This allows a broadening of perspective, ideology, and therefore art as well. The true relationship, in Anukul's opinion, is where the past and the present are related to each other and there is hope for the future as well.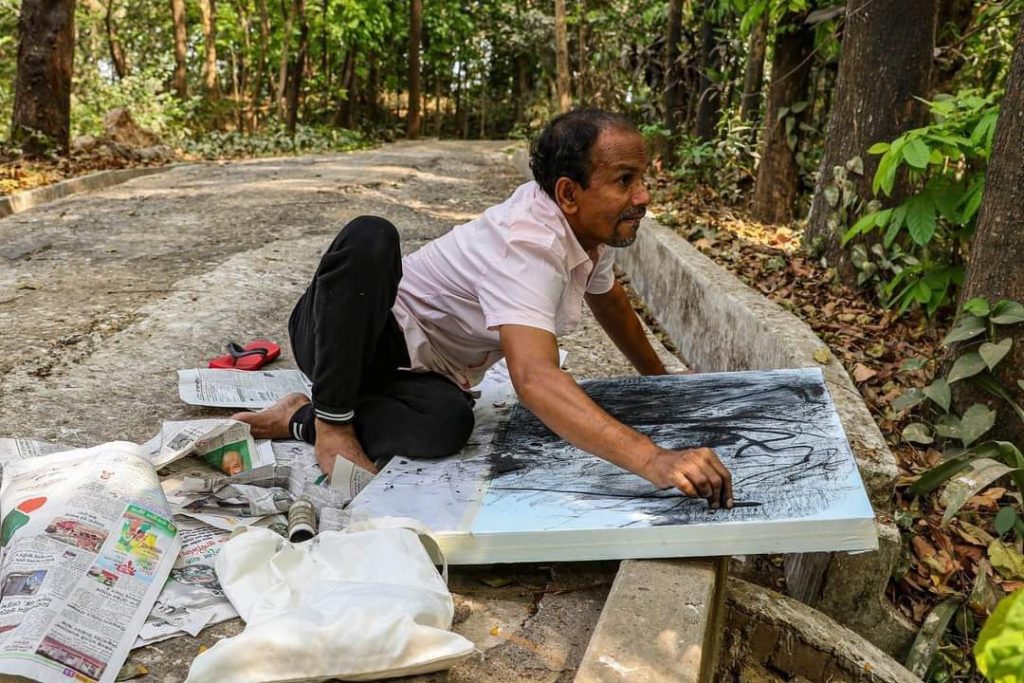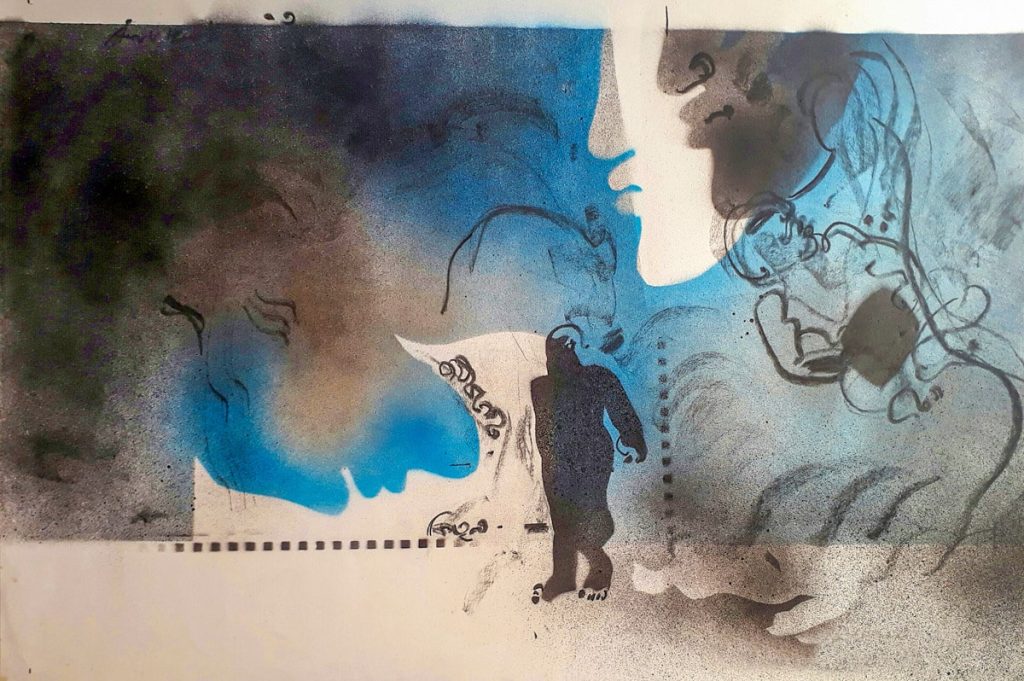 Anukul is a fan of Artist S M Sultan, whose artworks he is most appreciative of. If there was an artist whose journey of struggle was something that he could relate to on a personal level, it was Vincent Van Gogh. Van Gogh's work taught him an important lesson that even though one is struggling, one should still be hopeful because, without hope, one cannot survive this harsh world. Even though Anukul is inspired and is appreciative of others' artworks, he feels that he should concentrate on creating and sustaining his signature. By establishing his signature, even if people are unaware of who Anukul Mojumder is, they would be able to recognize his artwork.
The artist in him wants to be alive through the identity of his work.

Most of his artworks are done in charcoal, with the addition of acrylic paints to create the background and to uplift the darkness of the charcoal. The reason why he gravitates towards charcoal is that there is a deep connection between Anukul's struggles and charcoal. He feels it was the perfect medium to express his emotions and to tell his stories through his art. Anukul's art reflects his character.
Many of Anukul's works are of the Bagherhaat riverside landscape. He has tried to incorporate the wind, the movement of the trees, and the movement of the people who would come to the riverside into those landscapes. He wants his audience to experience the riverside through his landscapes. The artist wants his artworks to have that emotive quality that makes his audience feel like they are seeing a magnificent landscape, full of feeling and movement, even if the canvas is small. One of his other favourite subjects to draw is the mother and child. This subject is the direct expression of the love that he has for his aunt, who raised him, the love he received from her. The primary medium for his works is charcoal and uses acrylic to paint the background for the charcoal. Even though he rarely preplans a painting, it is more about the story that he wants to tell through the painting. So when he is starting with a particular piece, he just keeps in mind the story he intends to tell, and then the painting takes shape as the story progresses. Sometimes the limitations of the canvas prevent him from adding too many elements, but despite those limitations, the story will unfold the way it is meant to.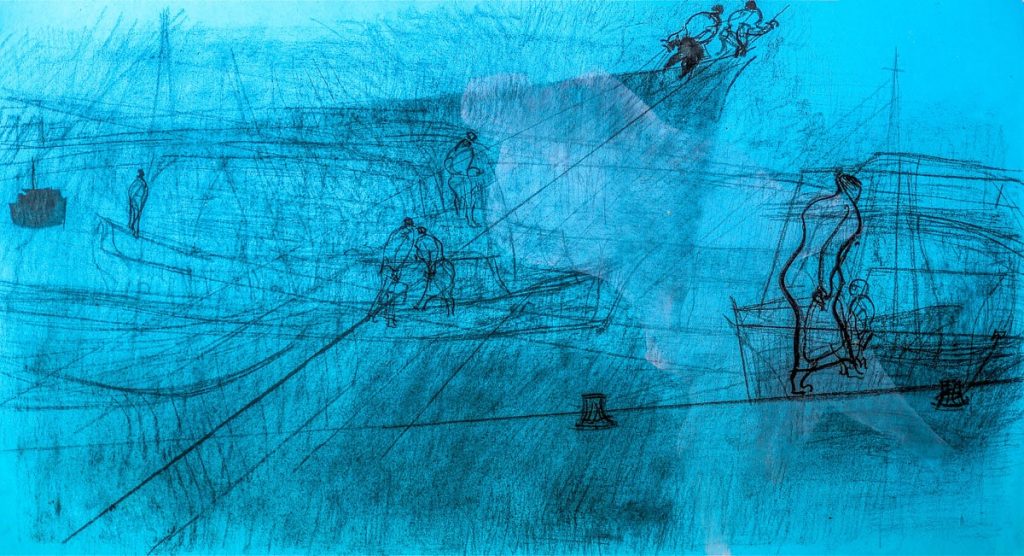 Anukul ended the conversation with some words of wisdom, he says that the journey an artist goes through to discover himself is the real journey that is essential for the formation of his perception, ideology, and signature.