A celebrated Bangladeshi visual artist now based in New York, Firoz Mahmud works at the modest and the grandest of scales. He always begins his artwork with meticulous planning and divergent concept of his deep-rooted native culture. He works across mediums, utilizing interdisciplinary materials and in situ, he transforms his concept and layout into elaborative and immersive works. In recent months he exhibited in Singapore, Philadelphia, Bangkok, Dhaka and New York, which are narratives of the history of Bengal and beyond.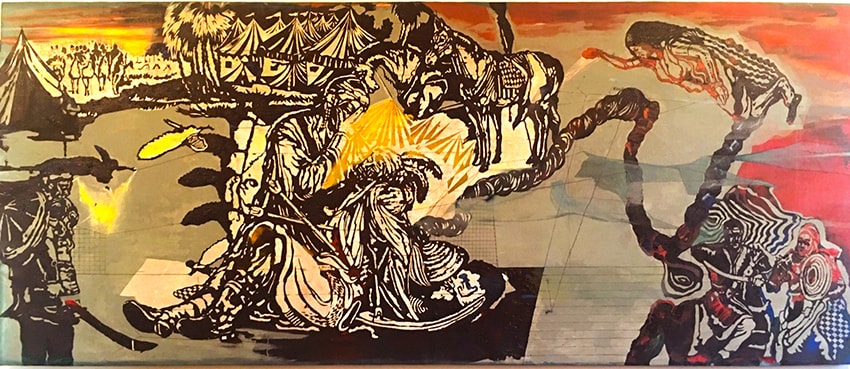 1) Please tell us about your childhood and when you started to draw.
I was born and raised in Khulna city. My father is a poet, writer, social activist and a lawyer and my mother was a housewife. When I was four years old, I started to draw and used to draw scribbles on my father's important documents and books. My family always inspired me in my endeavour and gradually I decided to go to an art institute to become an artist.
2)  What was your early artist career life like? How did it contribute to you becoming the artist you are today?
I attended classical art education at the Institute of Fine Arts of the University of Dhaka. During that time, I spent drawing and sketching everyday at Kamlapur Rail station and New Market Bonolata grocery bazaar in the 1990's and established my studio at a ruined building's 3rd floor. I spent a very important period of my life at the studio. Those days of perseverance, journey of art practice and advisor's inspiration was my pivotal turn to be an artist.
Later, I was awarded a Dutch Government fellowship at Rijksakademie Van Beeldende Kunsten in Amsterdam where I met world famous artists, curators, theorists and researchers from all over the world. Most of my advisors have continued to inspire me.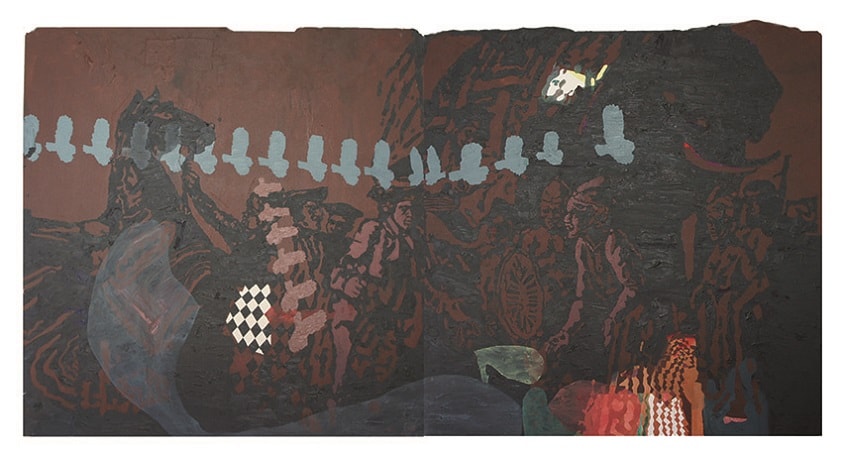 My fellow artists also inspire me greatly. Many of my art initiatives and research stemmed from there, including my Layapa Stencil painting and large scale art projects. Later I was inspired by Japanese culture and woodblock print and moved to Japan for further research under Japanese Government fund.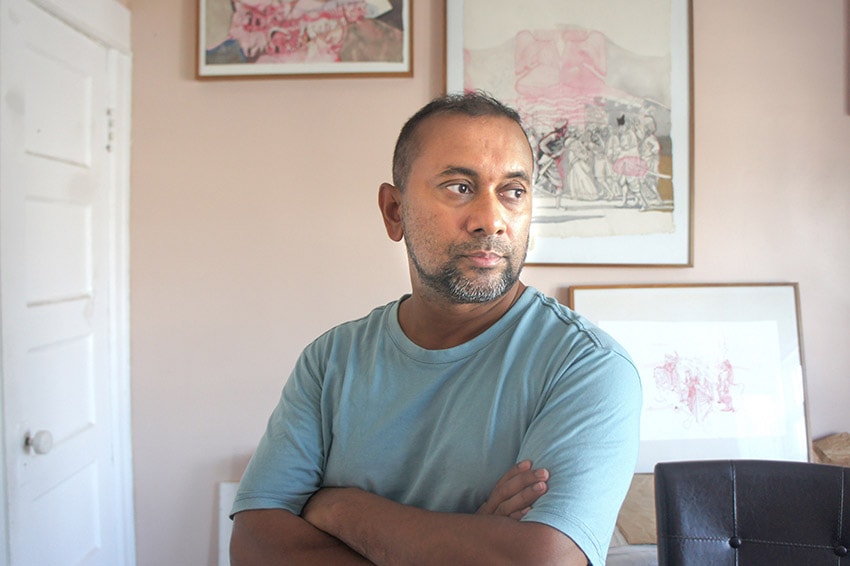 3)  Your works mainly comprise of large phenomenal installations. Could you tell us why you feel comfortable with this type of work?
In most cases, I create large scale installation art for art museums and art biennales to fit for their concepts and thematic idea.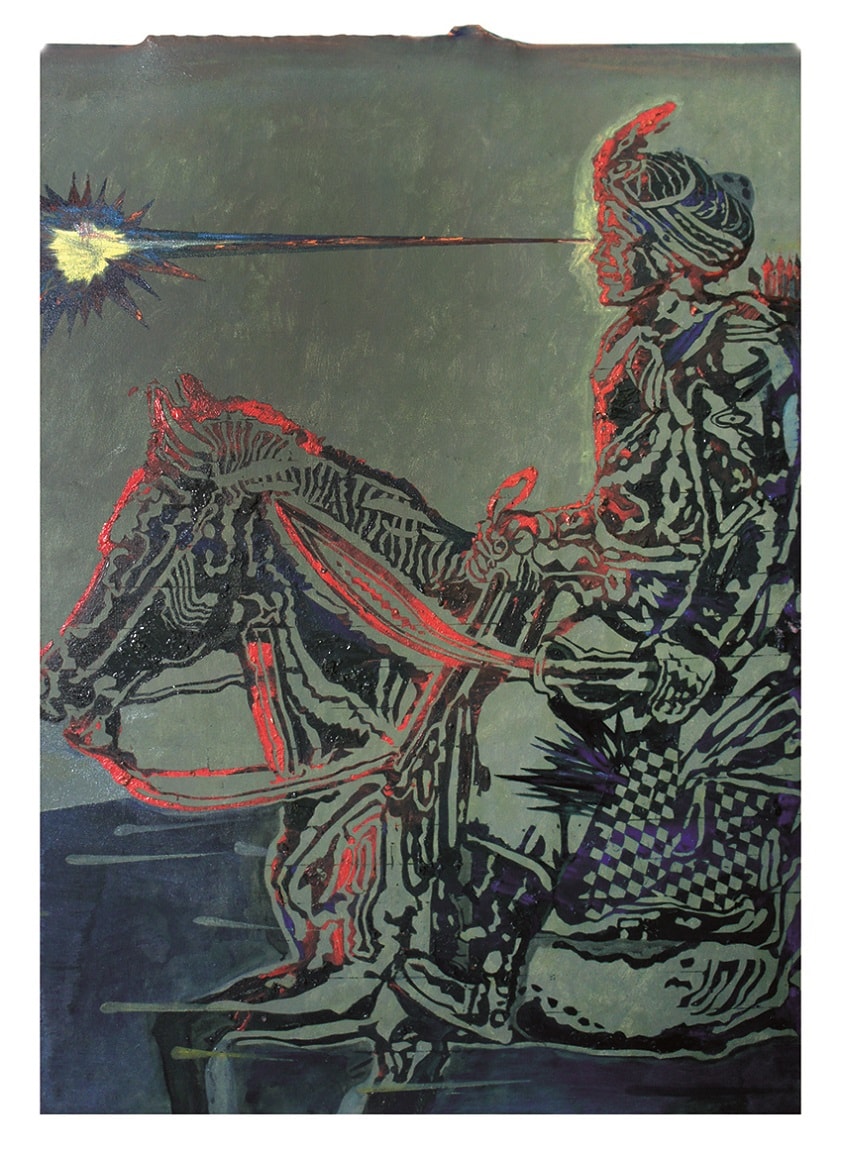 My paintings are based on our cultural history, myth and regional past matter. I believe huge installations look iconic, viewable from many directions and contain physical value for international art Biennale.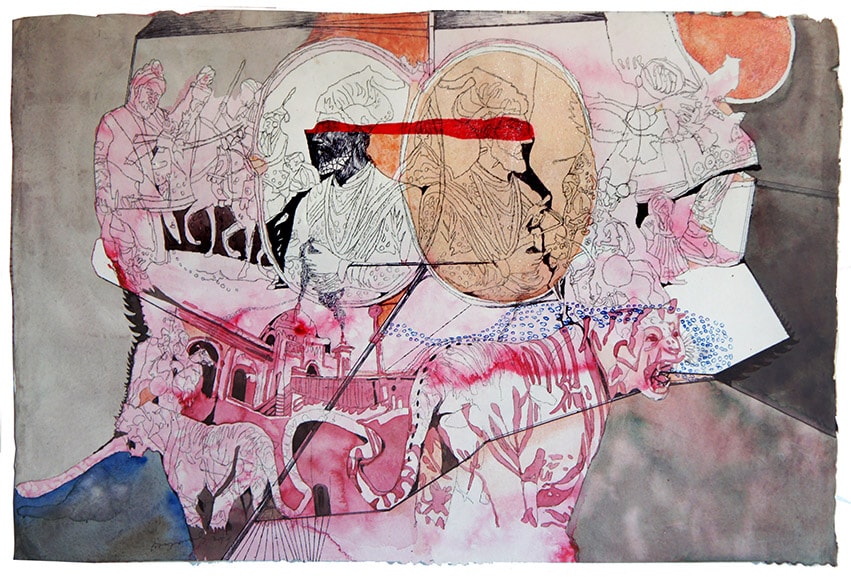 For my paintings, I coined a term
'Layapa Art'
for my
Layapa Stencil painting
during my research program at Rijksakademie in Netherlands and continued in Japan getting Japanese woodblock printing idea.
4) What was your inspiration behind developing the 'Layapa Stencil Art' technique?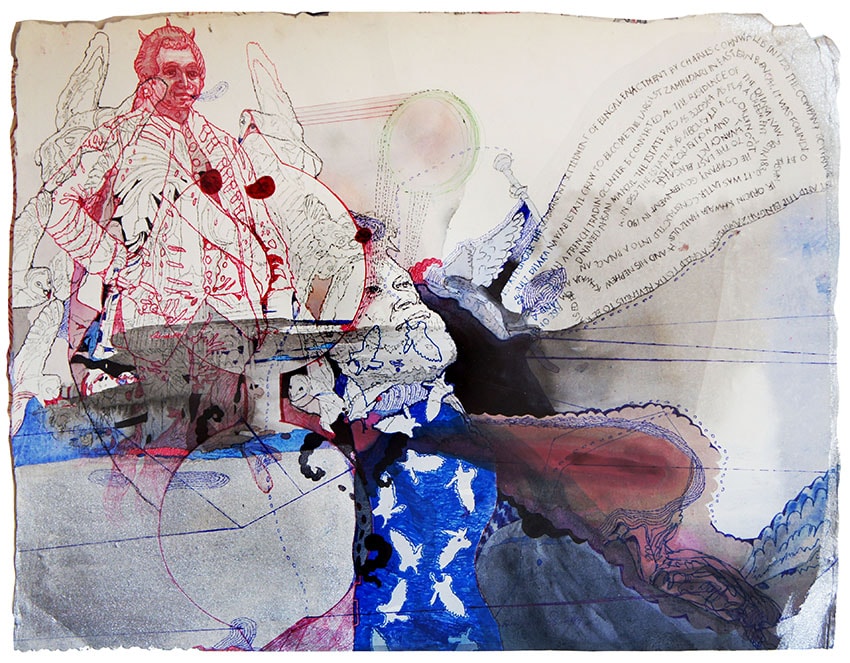 The 'Layapa' is a Bengali term which means rendering. I paint on canvas in a manner similar to how people meticulously rendered clay on the hut they traditionally used to live in Southern rural Bangladesh. I use stencils process to depict my history with oil colour.
I stick adhesive tape on canvas to cut stencil according to layout and before peeling off I meticulously apply many layers of thick oil colour following how clay hut is plastered mixing with cow dung and mud. I visualize the ideas in my mind through historical books, artefacts, history and many sources. My mixed media on homemade paper works also contains similar elements, but use different technique crossing many materials.
5)  What, or who, is your biggest motivation?
My family was always very supportive since my childhood, particularly my father and sister. Later my art teacher Shisir Bhattacharjee, Rafiqun Nabi and Mohammad Eunus were very supportive in my early career. Turner prize nominated artist and writer Naeem Mohaemen is also motivational person for my recent career. Rijksakademie and its advisors were also very inspirational for my artistic path. My wife Tana has been supporting me for more than a decade.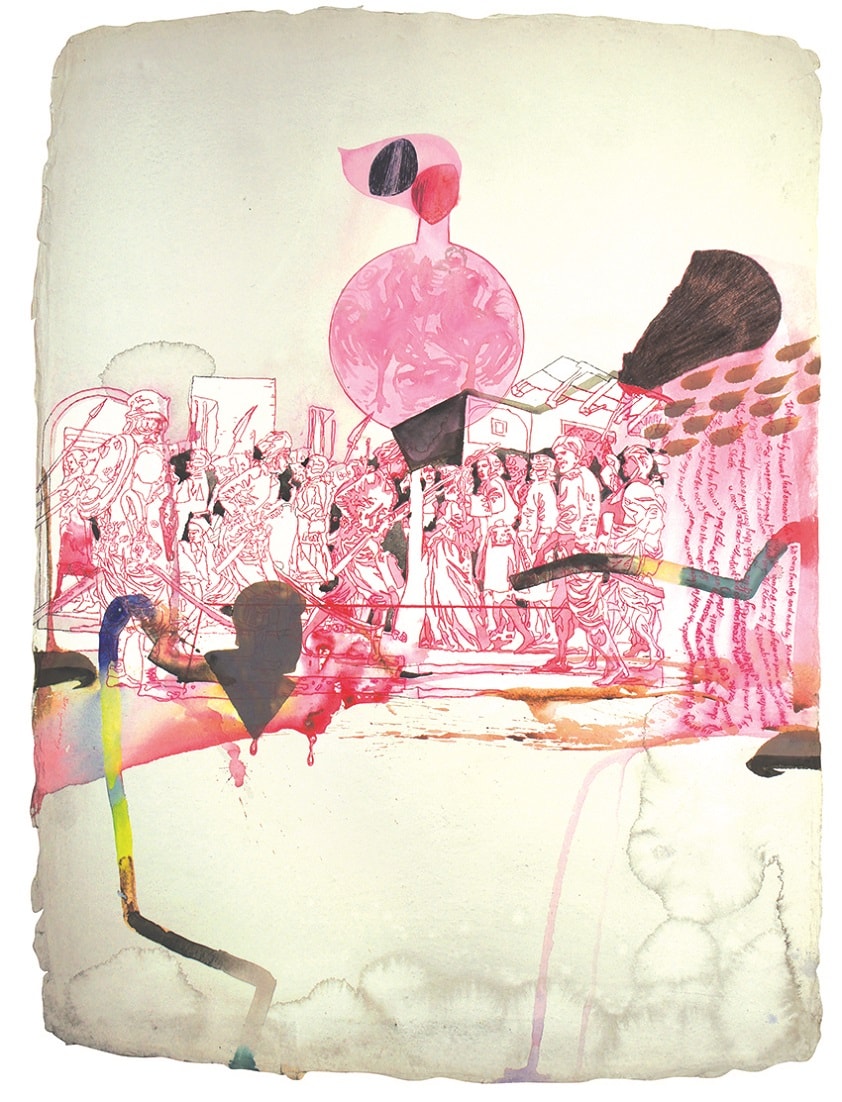 'Some people certainly think that my work is odd with colour and content, but I don't see them that way.'
6)  What do you think is the future of art scene in Bangladesh?
Bangladesh has great prospective for contemporary art. Many emerging and contemporary artists are creating excellent artwork. Lot of opportunities are arising privately and institutionally in Bangladesh for last few years, particularly few art initiatives, Britto Art Trust and Samdani Art Foundations are playing pivotal role for contemporary art practice in my country.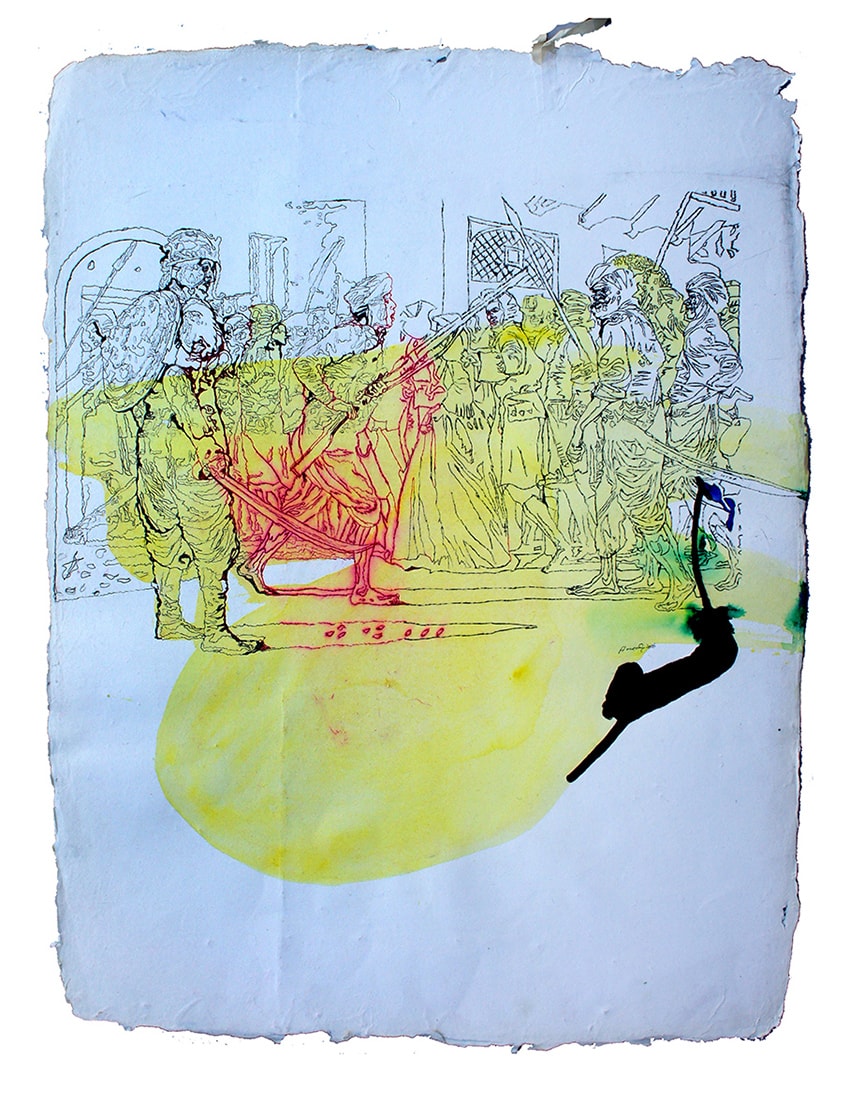 7)   What advice would you give to the young artists in Bangladesh who want to build a career in this field?
Planning in advance in sketchbook, drawing plan and layout are very important to create artworks. There are many chances to change and repeal your art in progress if layout is made before. It is also important to give effort, explore, refresh mind if you initiate something.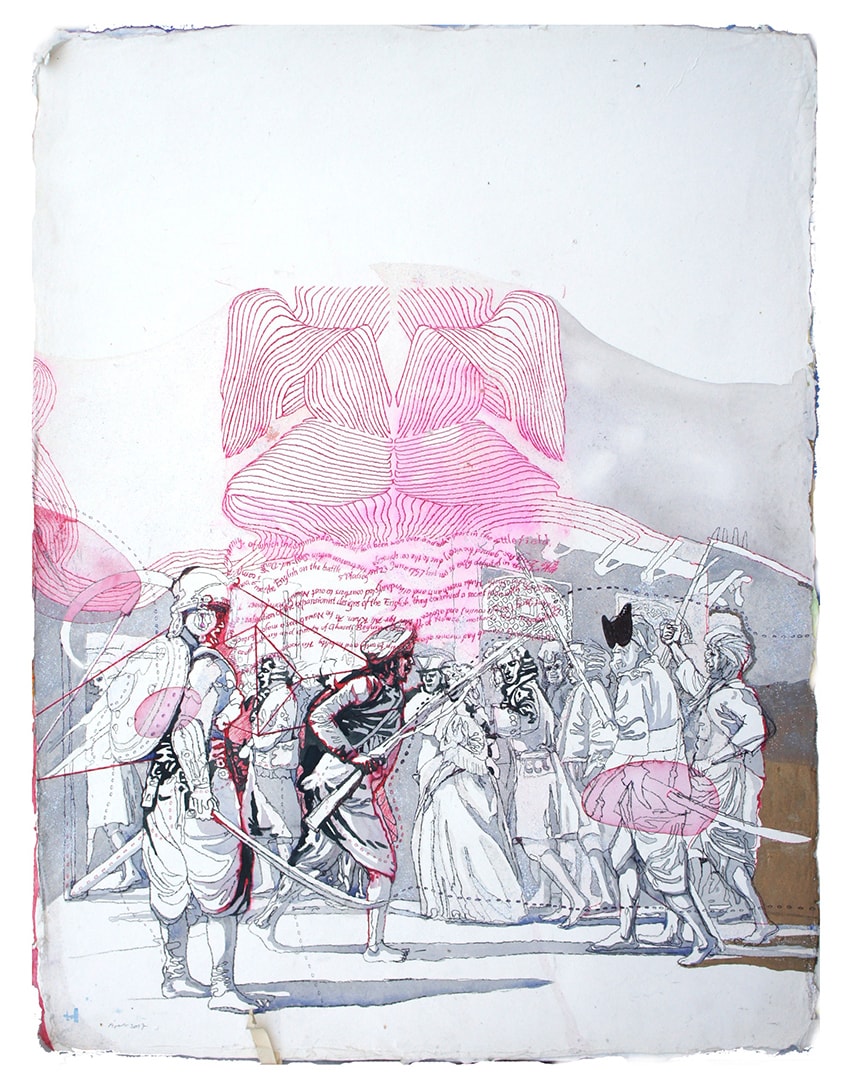 I believe huge installations look iconic, viewable from many directions and contain physical value for international art Biennale.
8)   Please let us know a quote that you swear by.
'Some people certainly think that my work is odd with colour and content, but I don't see them that way.'