The spirituality of self-exploration blossoms in some later in life, for many never at all, but for Hasura Akther Rumky it all began with her connection to art. Born in Rangpur, Hasura Akther always bore inclinations towards painting. The artist completed her Bachelor of Fine Arts (BFA) from the Department of Oriental Art, Faculty of Fine Art, Dhaka University in 2015. She has been the recipient of many national and international accolades, most recently receiving the Grand Award at the Bangabandhu International Art Exhibition hosted in Japan.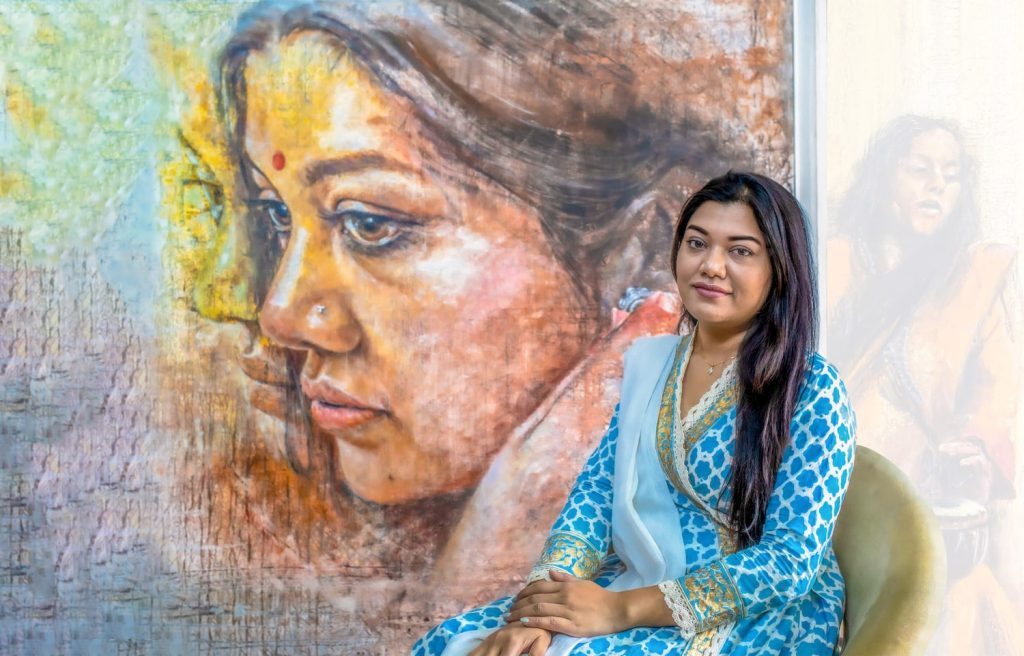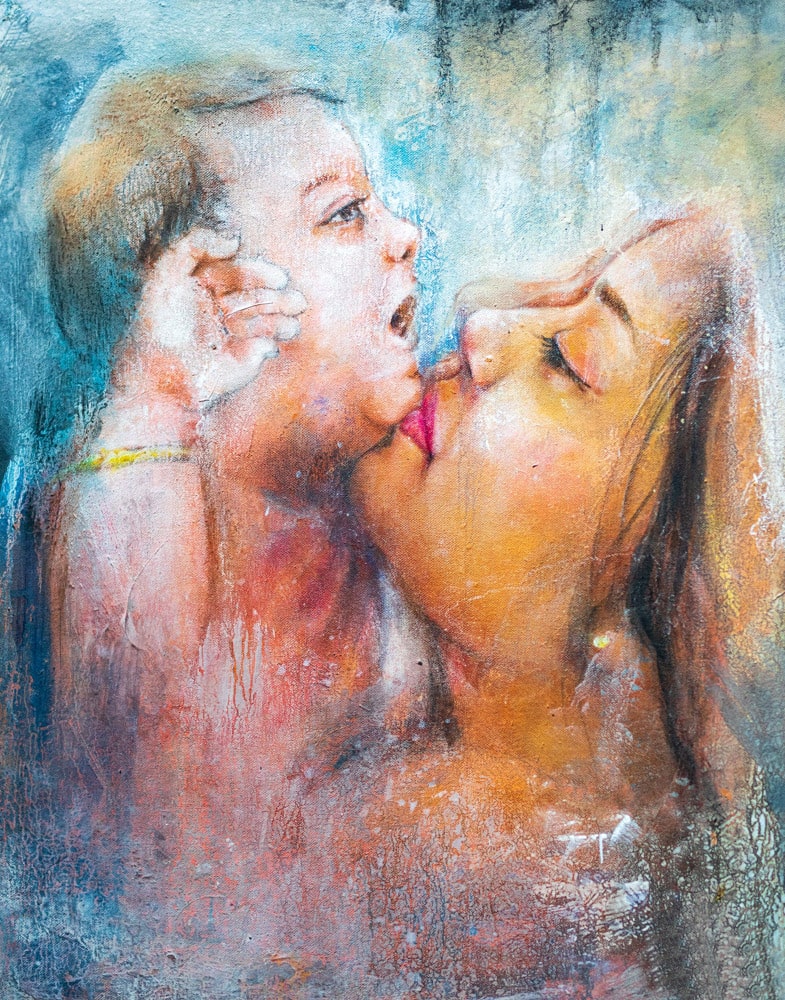 Hasura Akther has participated in numerous exhibitions, notably the 'Tune of Bangladesh' hosted in celebration of 50 years of Bangladesh-UK diplomatic relations organized at the British Museum in 2022. The BFA graduate fondly recalling adolescent memories of her father waking up early to accompany her to art competitions, she states, "I always found support in my father and mother with my art, actually my entire family was quite pleased with my passion."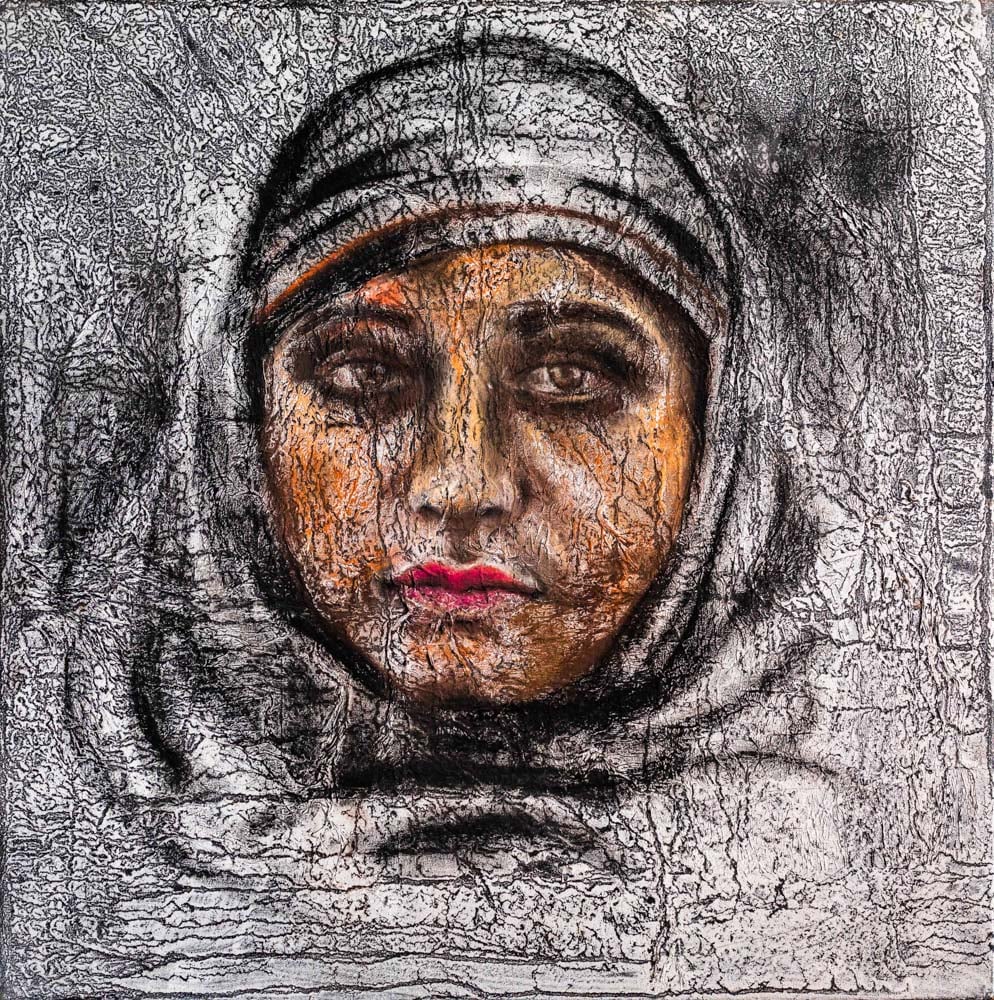 In contrast, divulging the beginnings of her career path she noted, "Like most parents, they too, wanted to see a doctor and engineer emerge from their child. I began to attend coaching for medical school. I sat for the admission exams for Charukola, my parents had no knowledge of this. After I had secured my spot, it was my older brother who sat down with my father and convinced him that my aspirations do not lie anywhere but art. If I'm being quite honest, it was quite a dream come true for me that I was going to study at Dhaka University's Charukola Academy." In response to an inquiry of her preferred subject matter the painter divulged her interest in working with expressions and impressions, specifically in terms of portraits. The artist states, "Portraits draw me in the most. I am a fervent believer that it is through the expressions on an individual's face that we can gauge their innermost thoughts and emotions. It is always my goal to try and forever encapsulate these emotions through my art."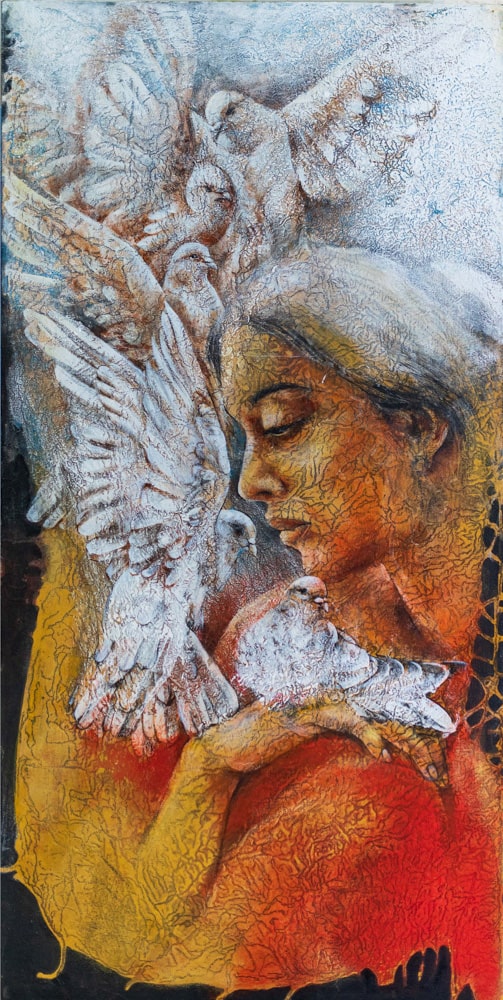 Offering a timeline into the processes behind one of her works, the artist spoke of the beginning stages of the pandemic, when isolation had slowly begun its transformation into a character akin to a strict warden in the lives of every person. She noticed another phenomenon that came in accompaniment. "I began conversing with myself, finally able to properly spend time with myself. I spent a majority of this newfound freedom within these times of isolation, painting. During this period, I had come face to face with the duality within myself which led me to create self-portraits. I believe that I was able to bring the conversations I was having with myself into physical existence through these self-portraits."
She expressed her belief that the advancement of technology has however bridged a large gap, allowing younger artists such as herself to reach a wider audience through a community that had undoubtedly become more accessible.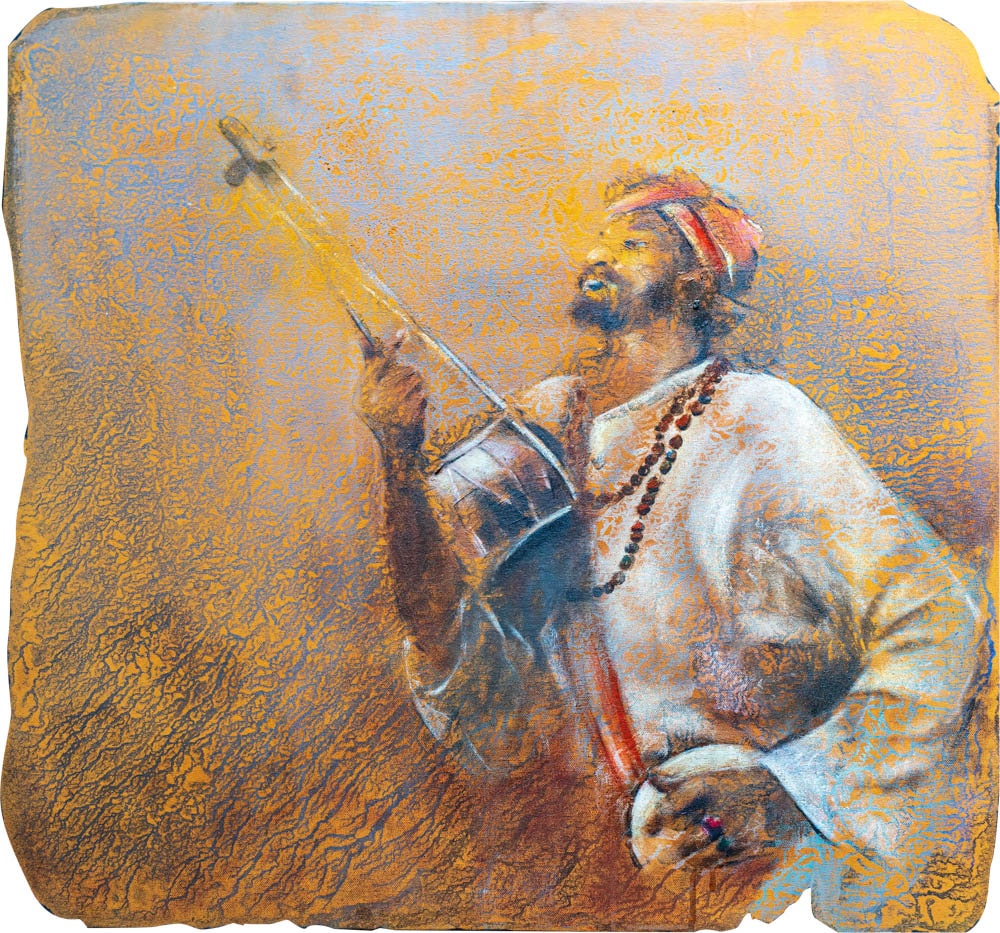 Hasura Akther Rumky emphasizes how integral the process and act of creating art is to her life, she states, "Not being able to create pushes me away from most aspects of my everyday life. I somehow recede into myself. I believe such circumstances are cause for distress in every artist." Branching into the things often dismissed as mundane, the mixed media artist finds beauty in the everyday.
"My subjects are things that are a part of our day to day lives, a rickshaw puller waiting for a passenger, a 'baul' pouring their soul into their song. These are the things that are close to my heart."
Many of her works feature bird's mid-flight on a textured canvas, at times in accompaniment of a portrait. She uses media ranging from pastel, watercolour, brush on paper, mixed media and so forth to capture movement and life.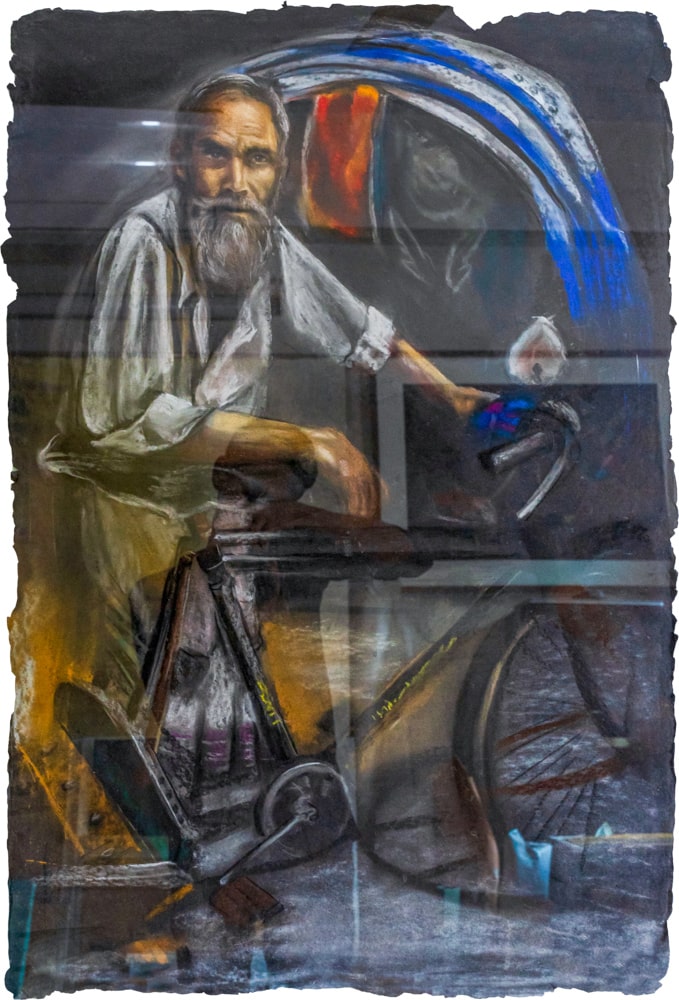 "I hold a fondness for all mediums but as of late I have been using a lot of soft pastels, I hold a preference for acrylics and mixed media as well. Everything I capture is in a spontaneous dance of my brush as it meets my canvas."