Play of art with diversified material and dimension is what the artist enjoys. Artist Ronni Ahmmed feels art is an extension of himself. While experimentation with art is a continuous process for him, he evolves and so does his art with him. Art mirrors him, as he sees himself in different reflections; art is very much alive.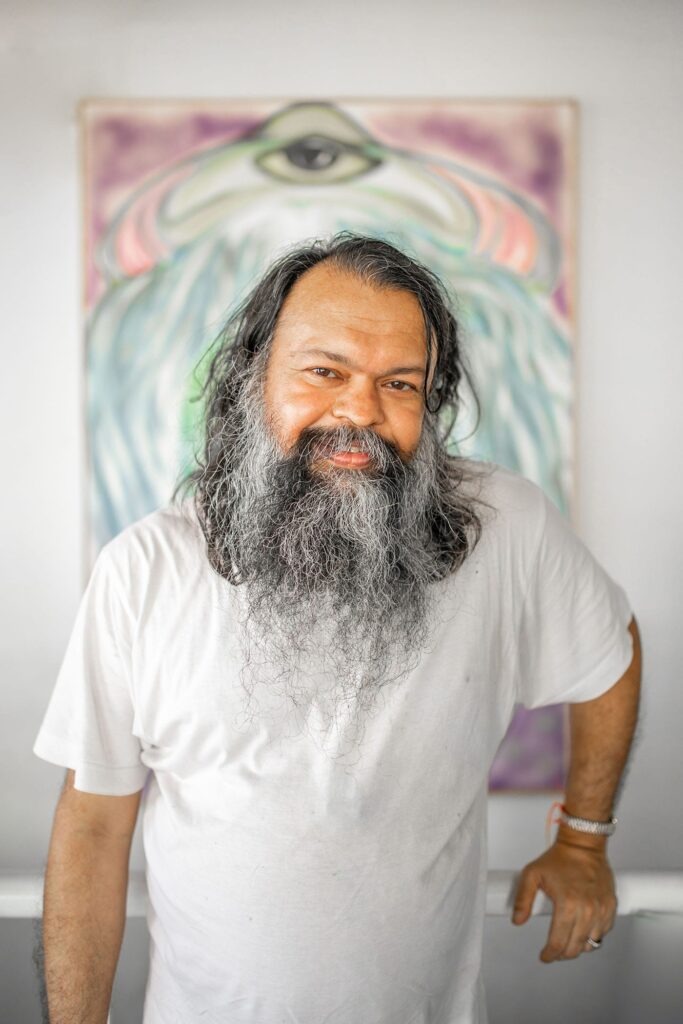 Studying from Dhaka Charukola Institute, crafts department, Ronni had been exposed to all sorts of mediums and types of art. Hence, when asked about the medium he prefers, he explained he resorts to varied mediums depending on whichever has a pull over him in the moment. He works with distinctive forms and materials, starting from sculpture to animated art; he has implemented them all in his art journey. Ronni Ahmmed has embarked on a spiritual journey for the past five years now. He implemented the Sufism way of life to his art, which amalgamated to produce divine pieces of artwork, much appreciated in the art scene of Bangladesh, as well as internationally. The artist claims,
One might assume the outcome, but no one knows the exact depiction of the end. The process of creating art comes from almighty Allah, we are mere humans, and He alone knows the end." The artist generally enjoys doing big scale works.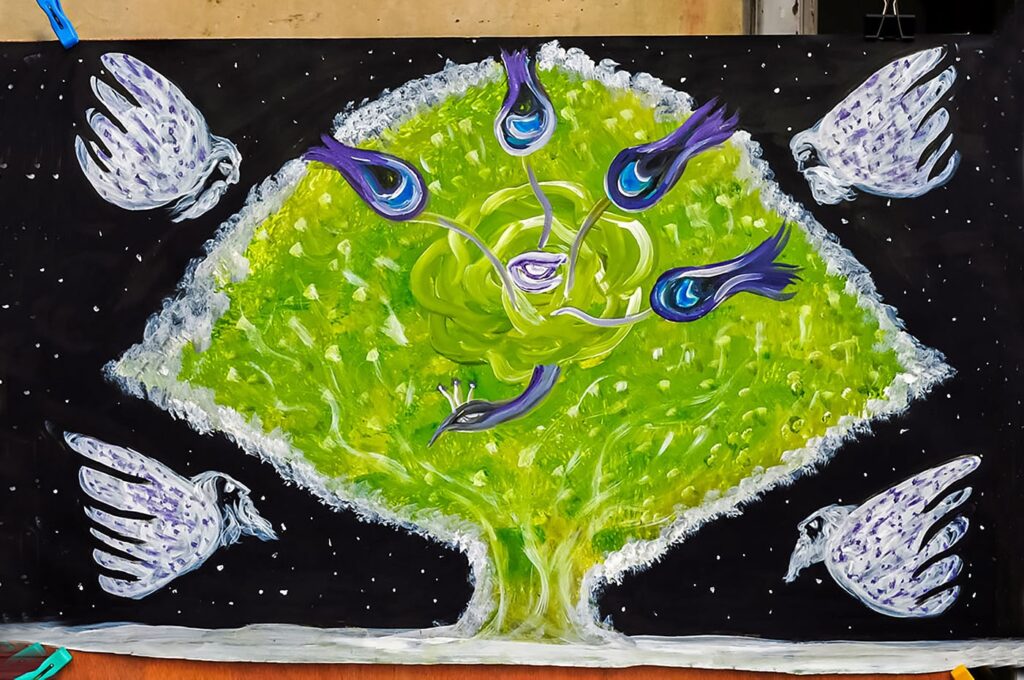 "There is something cosmic about large artwork,"
says Ronni. He has created some impeccable massive artworks from his own poetic concept, and some as interactive artwork for awareness. Ronni Ahmmed created one of the largest turtle sculptures in the world, 'Cosmic Turtle Visiting Green Earth', at Mermaid beach, Cox's Bazar. Also, the artist speaks about his 100 feet tall work, which is his own depiction of the Noah's Ark. Artist Ronni projects his own interpretation of myths, folklore, and historical legends with a quirky twist through art.
Ronni believes artworks have life in them too; that they expire or live forever, depending on the artist's energy. Depending on the range of the energy, the life of the artwork is predicted. Classic art pieces live forever, while the dead works should be let go of.
Ronni talks about sacrificial act, which is the core of his lifestyle, as it is the base of Sufism. He has given himself completely to Sufism. "You have to die before you die," explains the artist.
He paints first and foremost for himself, and then for his audience. Ahmmed has managed to create his own hybrid out of the interaction between stories, philosophies and cultures, which his artworks show. There's calm spirit, serenity and light in his art. Some famous artworks that he is inspired by are Mona Lisa, The Last Supper, and Pietà.
As for future plans, artist Ronni Ahmmed wants to do more of large scale art projects, installation art, and holographic art. Art relating to holographic reality is brewing in the artist's mind, even though it concerns huge expense behind it. As an artist Ronni is visionary, he even aspires to do space related artwork.
Quick Word
1. At your creative best: can't predict
2. Without art _nothing is there_
3. If not an artist then what?
a musician 4. An artwork you wish you had created: The Last Supper