Artist Column
"Visual art is a global language." – Bishwajit Goswami
What is your opinion about the art scene of Bangladesh right now?
Visual art is a global language. In this vast world, Bangladesh is a very small country compared to others. But hopefully, despite all the limitations, so many people practices art. Specially, young artists here have that passion to create something new. We have so many internationally proclaimed artists who have made themselves on their own. For their continuous process to explore in countless ways has not only taken them this far but also made Bangladesh known to other countries. The history of art of this country is not very long. It was not academically taught for a very long time. Sir Shilpacharya Zainul Abedin and his fellow artist have started this journey in the fifties.  And surely the wave created from that initiative has gotten pretty big today. So, yeah, about the current art scenario of this country, I would say, not poor!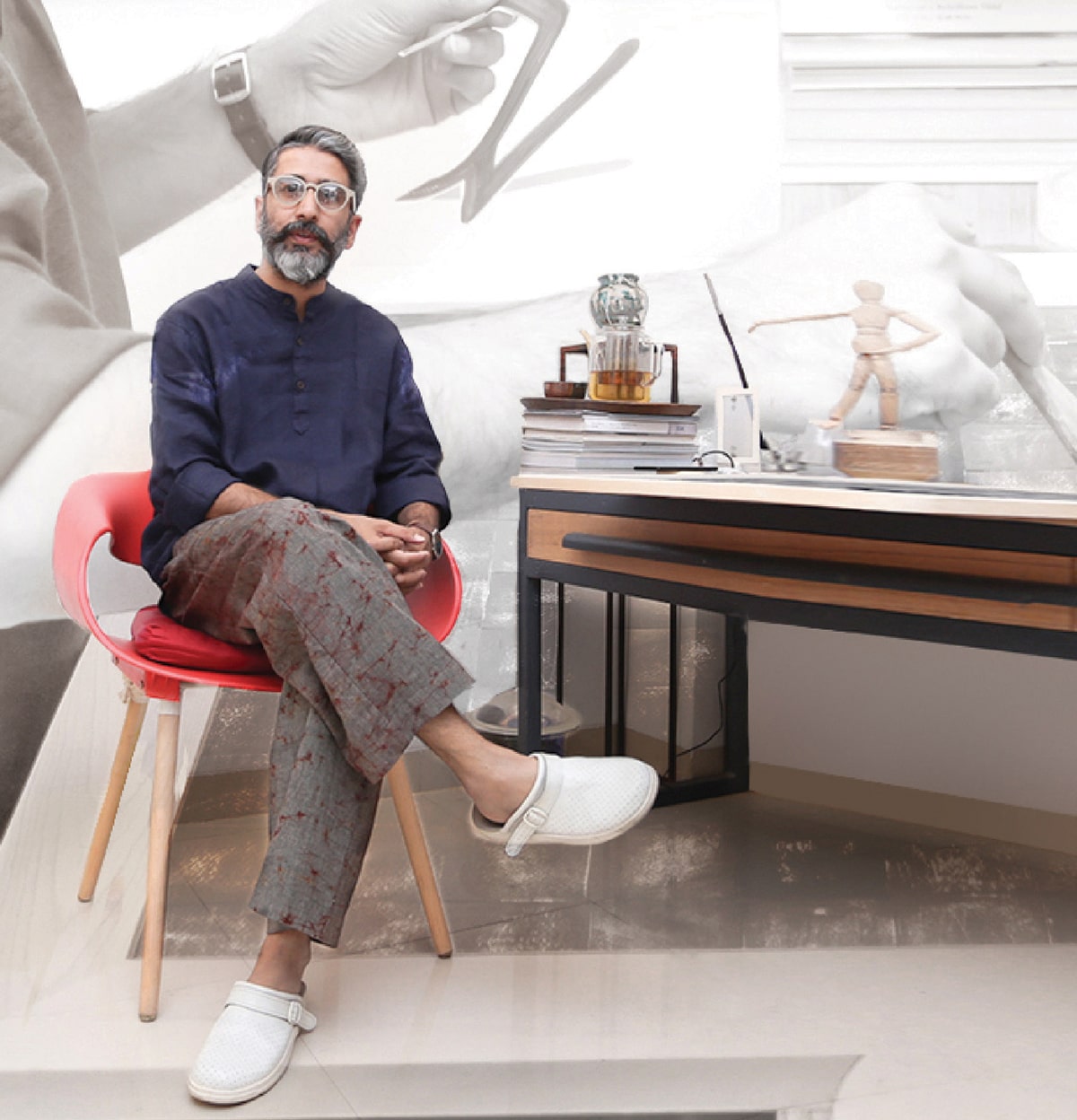 What according to you is the future of art in Bangladesh?
I see us, the artists, as farmers cultivating various crops. A farmer needs to know the proper way to prepare his fields, right time to plant seeds. An artist also needs to know his fields and ideas just like him. We create art in so many mediums, old and new, based on various concepts. But one needs to be very true to his purpose, to his journey. Some of the young artists seem to be losing their way, their thoughts getting scattered.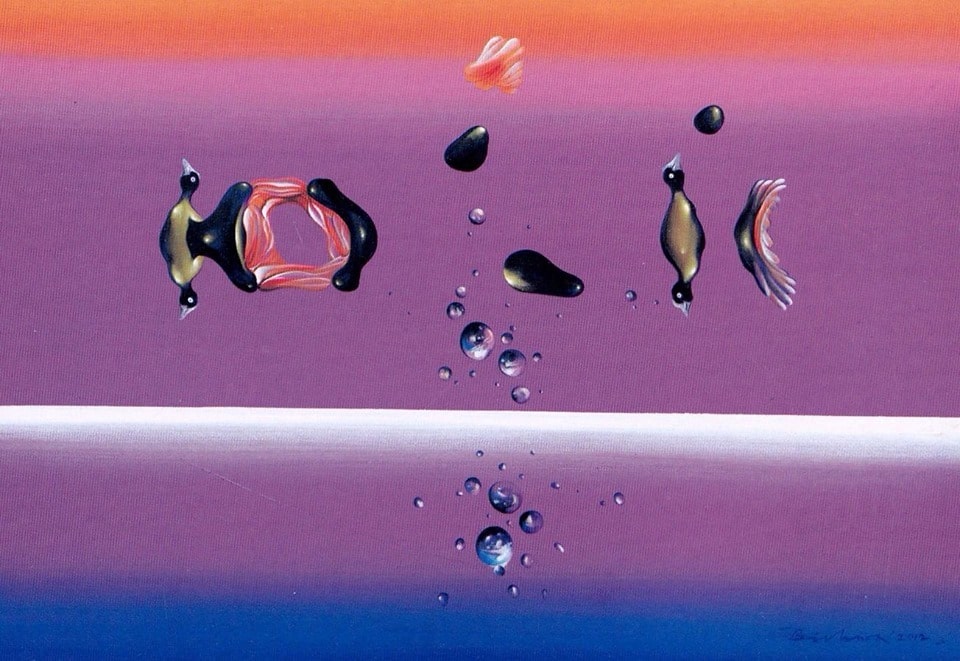 The academic system and syllabus need to be up-to-date to keep our pace with the world. We need to create that space to research more, adopt the various applications to help young artists for better understanding. Only then we can hope to see more original practice of art.
A piece of advice for young artists who want to build a career in this field
Only experience cannot be the key to create art. You need that madness, those limitless dreams – something that the young people have in their very nature. All they need is an opportunity. We need to avoid those matters that have little concern. I advise the young to follow Kazi Najrul and his struggles throughout his life to become a bolder version of them. Every artist has his own unique quality. But there are some essential qualities that one needs to sustain. They need to be very clear to themselves, the thoughts and ideas and emotions need to come within themselves. And they need to be open to all those aesthetics, to welcome the new. Instead of suppressing your ambitions due to the fear of failure, you must think bigger.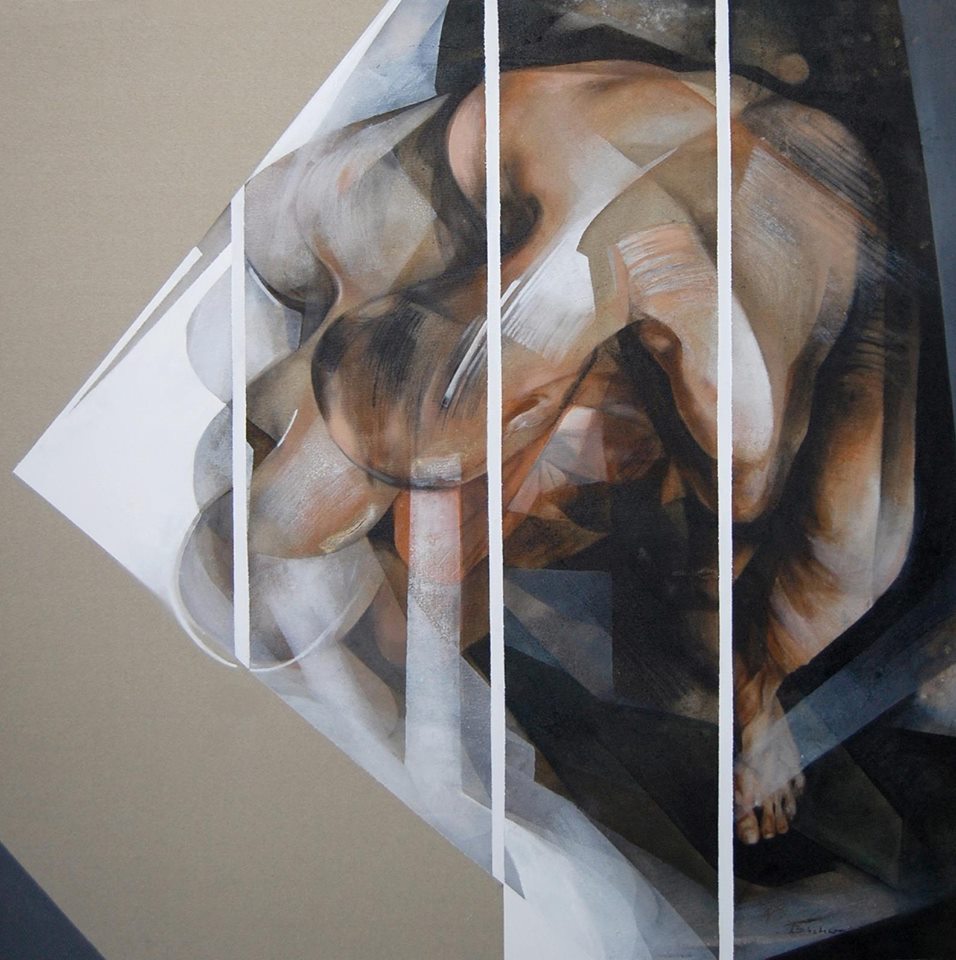 4. A quote that you swear by
If you think there is a barrier, you will get many barriers. You will always be positive to break the boundary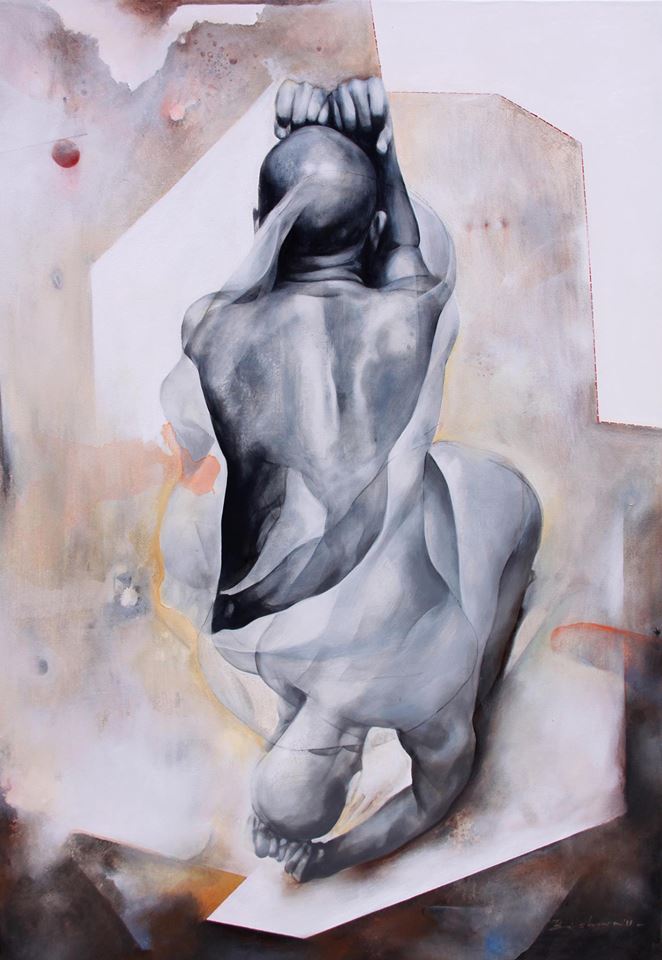 About Artist
Bishwajit Goswami is one of the most prominent names in contemporary art culture. He is a Bangladeshi visual artist who uses painting as his primary medium. He holds a MFA from Santinikatan (West Bengal, India) and is now a lecturer at the Drawing & Painting Department of the Faculty of Fine Arts (University of Dhaka, Bangladesh). His has wonderful accomplishments under his name. As a contemporary artist, he is constantly pushing himself, trying new things and new mediums.