Since the outbreak of the Coronavirus pandemic, the world of art has shaken up, bringing forth new challenges and consequentially, a shift in our perspectives. Addressing this crisis and utilizing the blessings of technology and social media, Brihatta Foundation had conceptualized the 'Brihatta Home Art Project 2020', a virtual residency program, empowering budding artists from various mediums to collaborate and continue creating amid the pandemic. Fifteen artists were selected for this residency as they went through a three-membered Jury Board consisting of artist and retired Professor Alak Roy, arts and Professor Nisar Hossain, and artist Tayeba Begum Lipi. The selected artists were given three mentors: Professor Dhali Al Mamoon, artist Mahbubur Rahman and Assistant Professor Bishwajit Goswami, who led this group of artists through virtual sessions. As the third part of the 5-part feature story, we exhibit the art and ideology of three selected grantees- Muhammad Mujahidur Rahman Sarker, Md Imtiaj Islam Rasel and Niaj Uddin Ahmmed Bizu.
Mohammad Mojahidur Rahman Sarkar
Mohammad Mojahidur Rahman Sarkar is a sculptor who has completed his BFA and MFA degree in sculpture from the Institute of Fine Arts, University of Chittagong. He tries to discover the geopolitics that prevails in the world through his artwork. According to him, our body mimics a pawn on a black and white chessboard, where control is in the hands of others. He looks at the body from various perspectives, as each limb or extension of the human body becomes an element of his art. He expresses his intention of art through sculpture and various installations.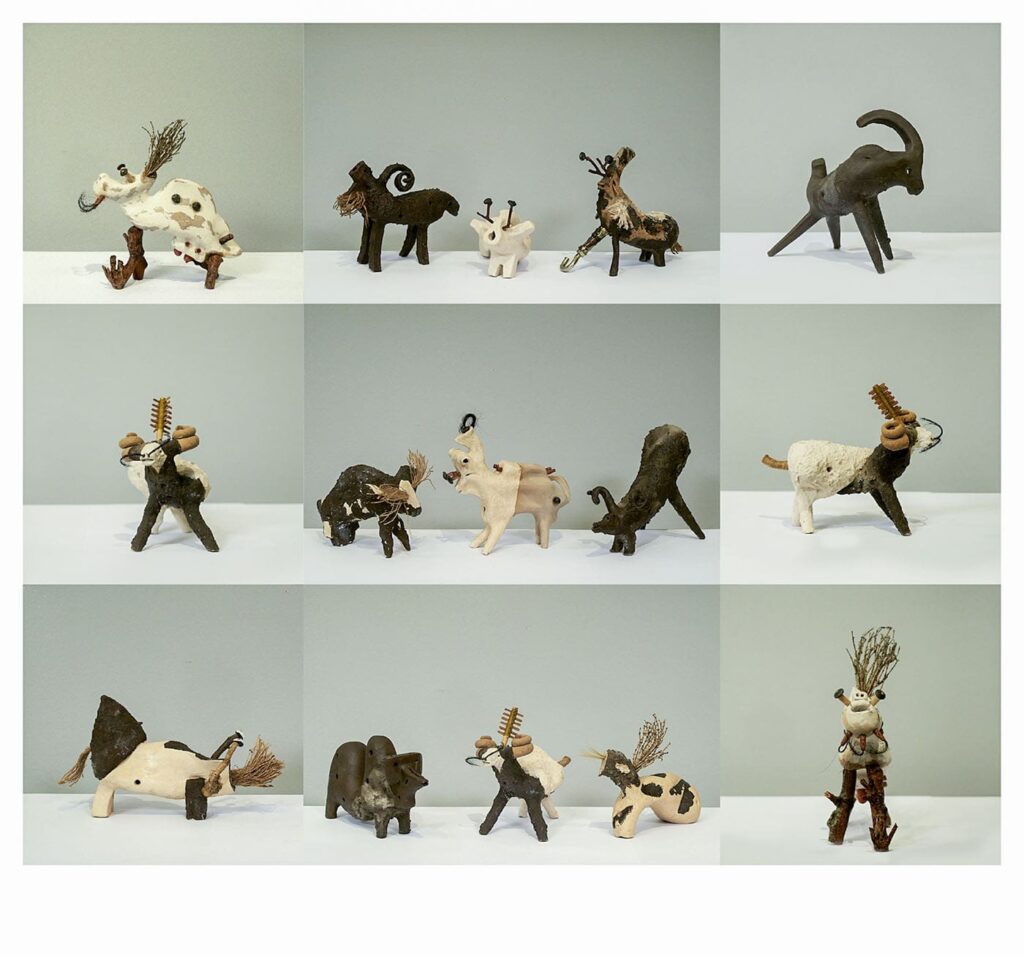 The artist's work attempts to bring out the socio-physical position of the human body, and see the human body beyond its physical appearance. Through the decontextualization of his sculptures, he experiments with the expressions of human bodies. He draws on the enormously rich history of ceramics, along with adhering to a wide range of techniques that the medium allows. In the three-month residency period of "Brihatta Home Art Project 2020," Sarkar worked on the famous traditional motives in ceramic art and using readymade objects in the process of combining the traditionality with manufactured objects.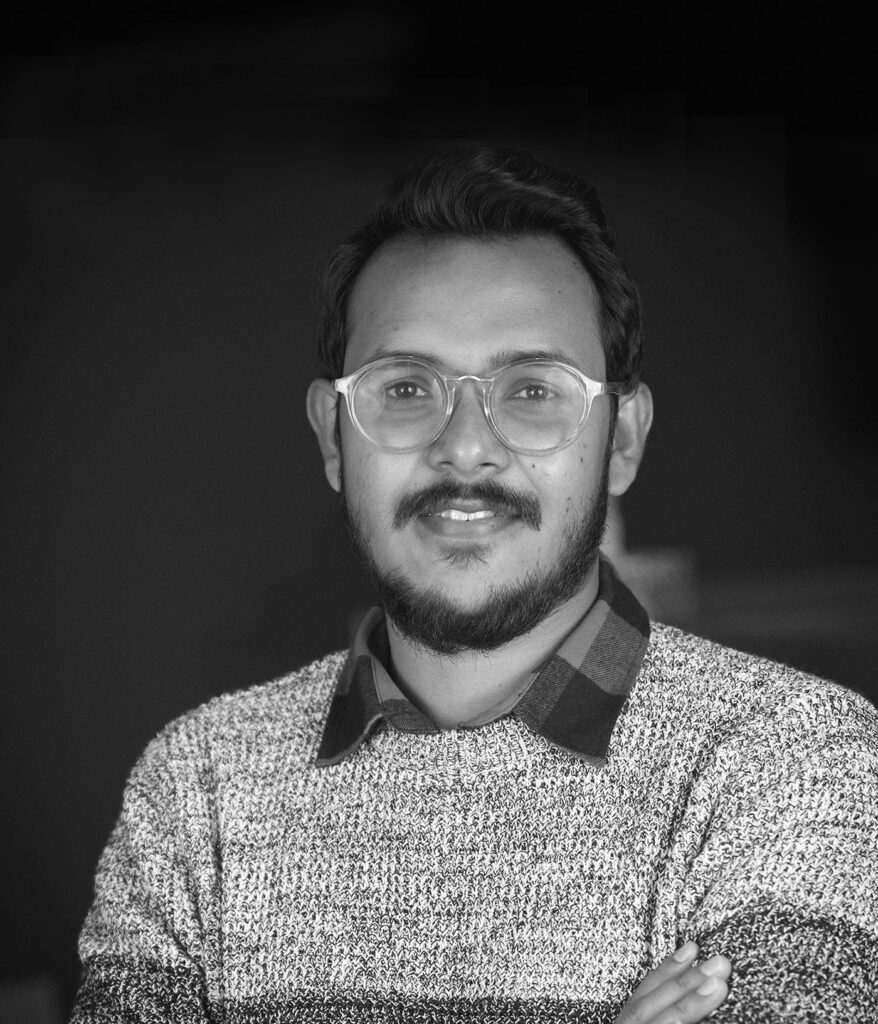 Md. Imtiaj Islam Rasel
Md. Imtiaj Islam Rasel transforms varied experiences gathered at different phases in his lifetime into a visual language for his artwork. He intends to explore the cultural, environmental and geographical identity from his visual diary. He makes live sketchbook entries during his travels to collect visual references spontaneously, turning them into artwork afterwards. He often uses mixed media by layering. The artist completed his BFA from the faculty of Fine Art, University of Dhaka and MFA from Rabindra Bharati University, Kolkata, India.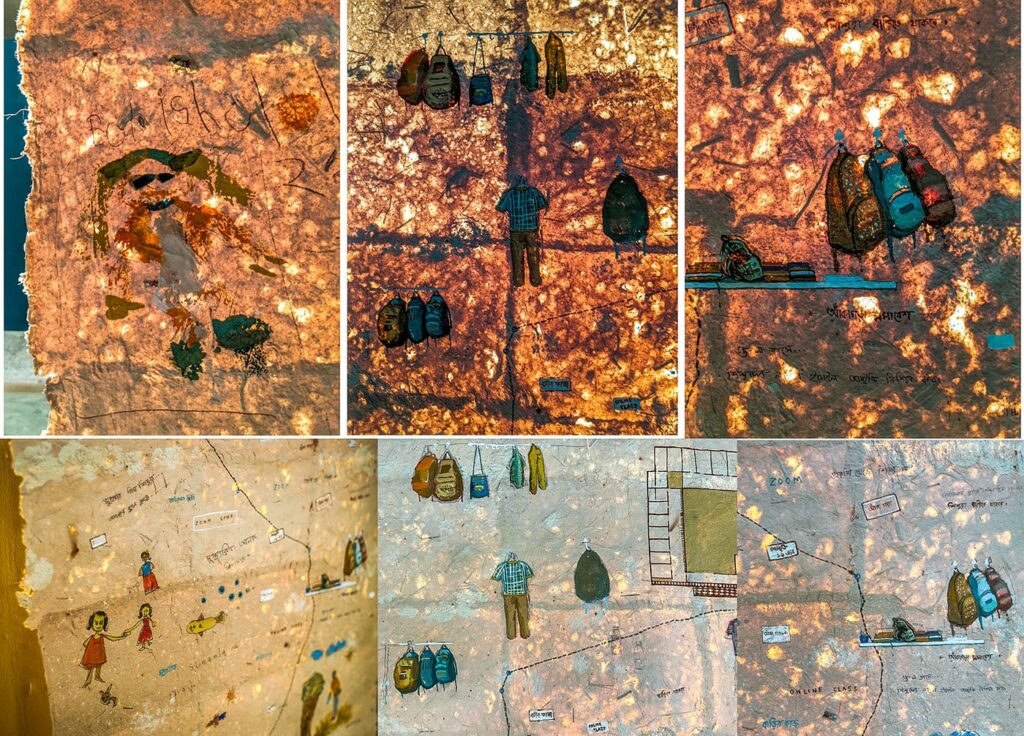 Md. Imtiaj Islam Rasel brings a new idea of visual language where he emphasizes on the artist's memory and experiences. "Time and Space" is the recent area that Rasel is observing. Imtiaj worked with vegan colours and discarded materials such as used newspapers, vegetable and fruit wastes, fish scales, coal, and mud, processing organic papers and colours from these natural objects. In the three months residency period of 'Brihatta Home Art Project 2020, he utilised this organic source to project daily life. Through his attempt of returning to our natural roots, the artist believes that it may initiate a conversation of experiences, and while the experiences may not be the same, exchanging them can help us all grow together.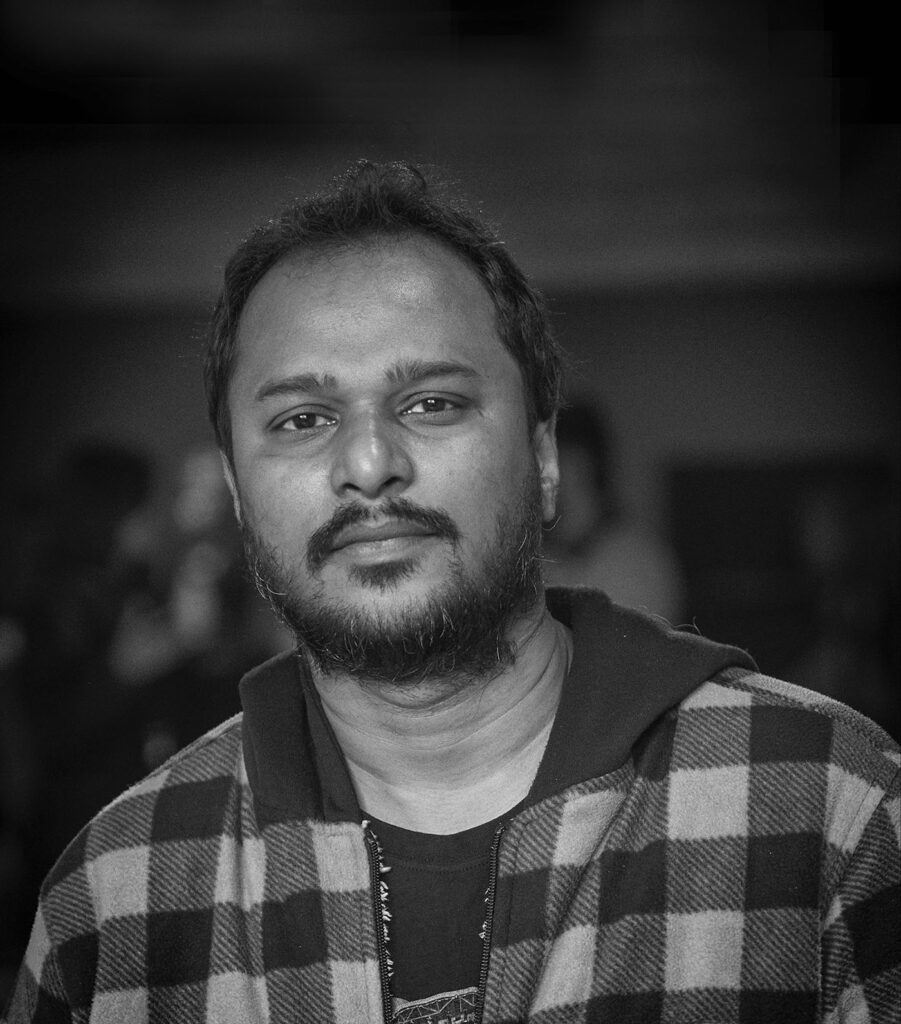 Niazuddin Ahmmed
Niazuddin Ahmmed (Bizu) works in video art media to express his thoughts and vision. He has completed his BFA and MFA degrees from the Institute of Fine Arts, University of Chittagong. According to him, video art media is a powerful force that becomes a moving canvas to him; objects are in continuous motion, which in turn reflects on our unstable rush through life. Though he primarily works in video art, his art practice explores different mediums. He is affected by urban life and its abnormalities. People are his inspiration and the seed of his every thought.
Humans are caged in their thoughts and they justify their being in the current time. To Ahmmed, this belief is a myth. In the busy race of life, everyone is determined to secure their present and future. Threats and war are used as weapons to that end; love, once a sought-after emotion, is no longer deemed sufficient. The differences in perspectives are ever-growing while humanity becomes a rarity. COVID-19 has brought on new struggles for human civilization and showed us how meaningless our struggle for control is. For "Brihatta Home Art Project 2020," Ahmmed plans to portray the helplessness of human society.