Kazi Raidah Afia Nusaiba is a young artist that adores making things with her heart, her enthusiasm, and her originality. She uses digital technologies to turn images into striking, resplendent artworks. Using digital art tools, acrylics, and watercolors, she creates artworks that depict a world covered in inky dimness and this gives us a lens through which to view everything, in its entirety.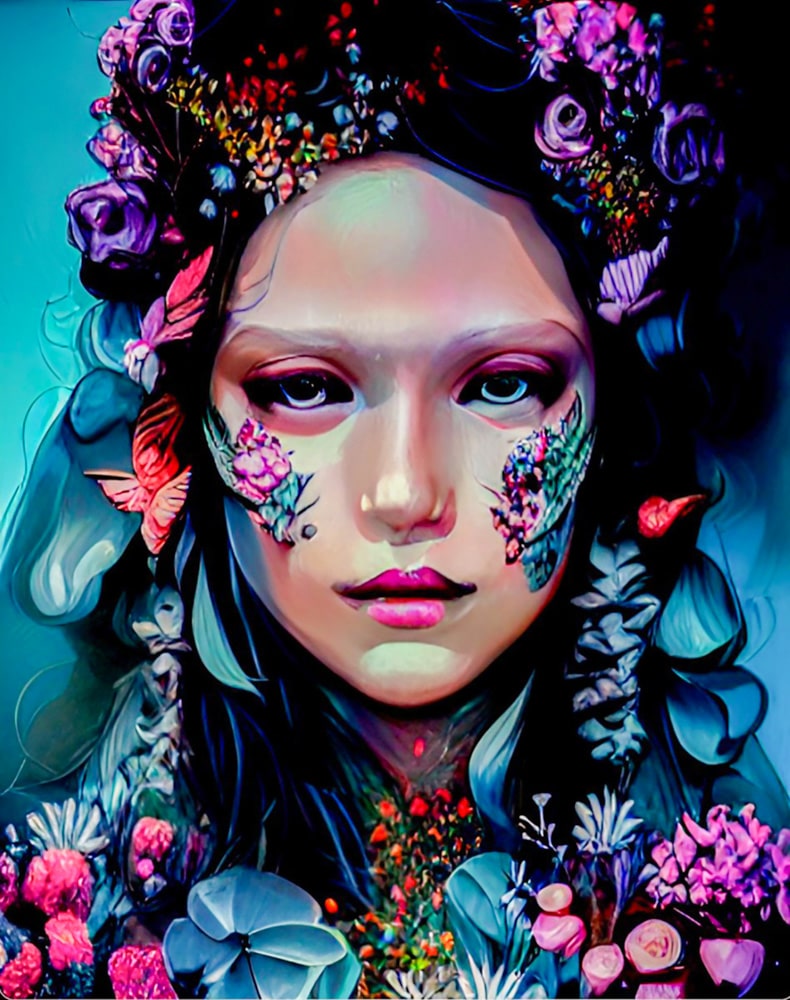 Raidah describes how, as a child, her artistic tendencies led her to surroundings of introspection and vivid speculations. She attended ESS first before transferring to Ananda Niketon European Standard School. She later shifted to Kids Campus and then South Breeze School after relocating to Uttara. And since she has always loved to sketch, paint, and draw, the possibility of becoming an artist has been on the table. However, she has started to explore art and delve more into it as of 2019. Raidah claimed that she articulates her feelings through her artistic work and as a part of her design process.
Addressing Dhaka's artistic community, Raidah says she appreciates how varied and intricate it is. She is incredibly delighted to be a part of such a creative environment where there are artists of different genres and mediums.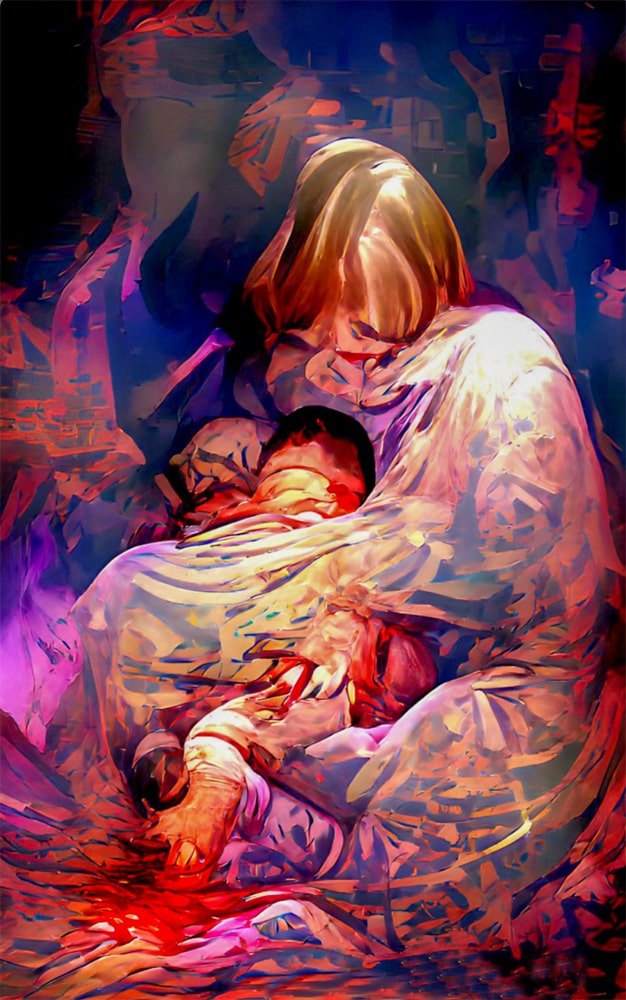 Surely Nusaiba's most significant work of art is "A Mother's Curse," A mother cradles her child as it lies bloody and dead with one foot severed by a bomb attack. To escape having to see the body, she sobs behind the veil in the middle of a violent battle.
She is influenced by many different people and things. Additionally, she feels that an artist is someone who draws inspiration from their surroundings. A deeper message behind each picture has also affected her. In today's world, where poetry and art are oozing with convoluted terminology and smeared with ill-considered political statements, Raidah's works appear to take a more subdued approach—one in which the viewer gradually becomes aware of the subtleties of her surroundings. This breaks through an undetectable barrier and gives her art's viewers a fantastically inquisitive experience.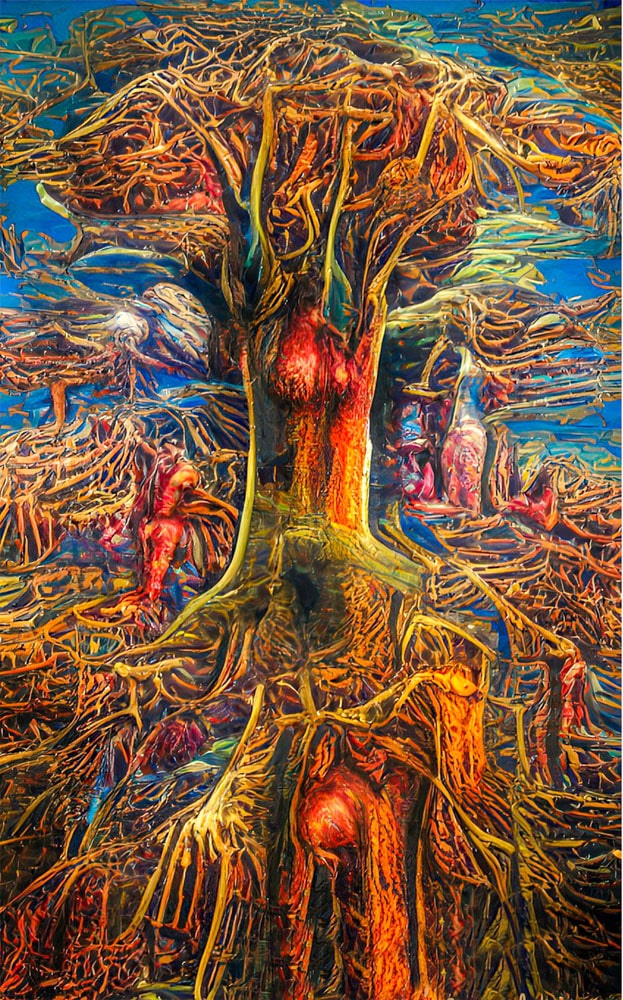 She searches online for inspiration, listens to a wide range of music, and only concentrates on her emotions whenever she experiences an artistic block. The artist believes dealing with a lack of recognition and respect is the most challenging part of being an artist. The fact that every story and visual style is unique does not imply that they are all foolhardy or incomprehensible. She still views herself as a fledgling artist with a lofty aspiration. "The hurdles of being a digital artist in Bangladesh include a lack of recognition and a fundamental understanding of my work." But it's all right. "I develop as an artist every day. The artist proclaimed.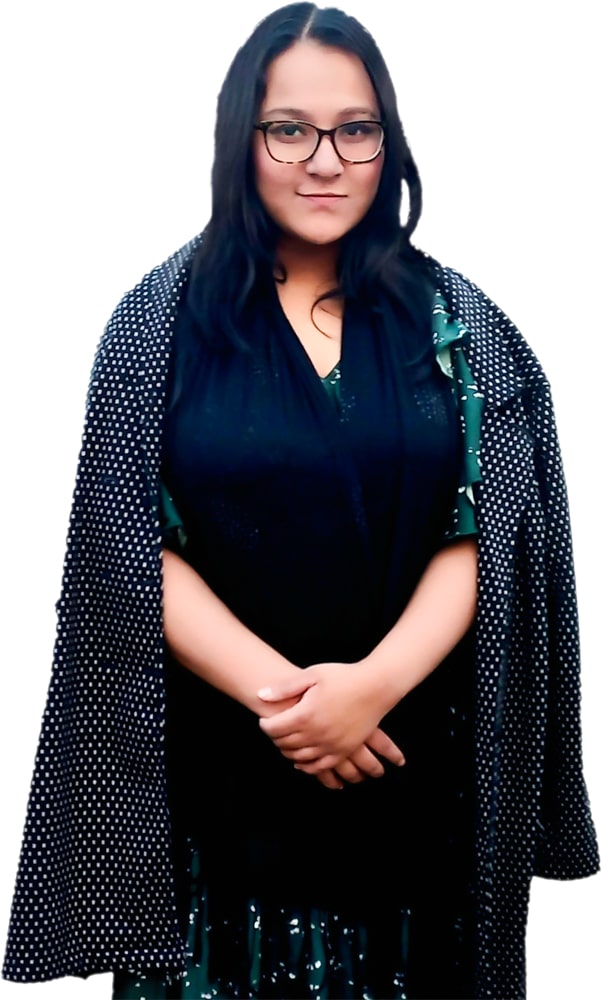 When discussing some of her notable achievements and honors, she remarked that the nicest moment for her was when Rakin Absar posted a narrative of her artwork on his Instagram. From her art page, Eunoia Meraki7, she sent him a press kit, and he adored it. Young artists should never give up on their dreams, says Raidah. "Your art is exquisite and original, doesn't matter what anybody else says. Move forward. Fight for your beliefs." The concept of "womanly freedom" is what she is now working on.