Mirror in the house is not just essential; it brings the illusion of space in a small room. While many may invest big bucks on a statement mirror, turns out you can make chic mirror frames from papers, washi tapes, paper rolls or even old magazine papers. Here is an interesting way you can follow!
Materials Required:
Printed wrapping papers
Mirror
Washi Tape
Glue gun
Scissor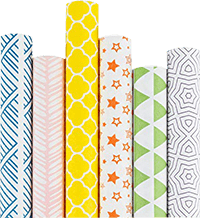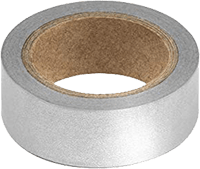 Method:
Take a few wrapping papers and start cutting them in small rectangular shape to make rolls. Make sure the rolls are of similar size. We have used smaller paper rolls for left and ride sides and bigger rolls for top and bottom sides.
Make a border with a tape to measure out your frame size. Make as many paper rolls needed to fill up the frame area.
Paste the paper rolls in a proper symmetry using glue gun and wait for it to dry up.
Use a washi tape to create a border surrounding the frame.
Voila! Your framed mirror is ready to be hung on the wall.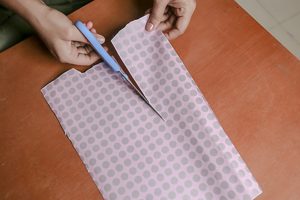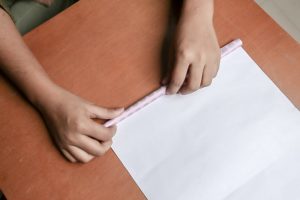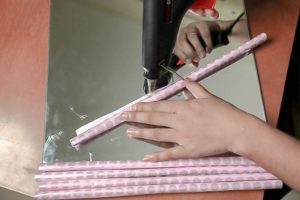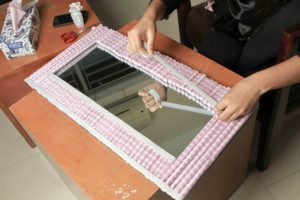 Mirrors like these will add spark to your living room without breaking a sweat. You can use different printed patterns and contrast colours according to design preference.