Artist Bipasha Hayat has described through art the present time of sectarian isolation, pandemic and ongoing crisis as the stone age or "Prostorkal".
Gallery Chitrak in the capital's Dhanmondi is hosting Bipasha Hayat's exclusive solo art exhibition "Prostorkal" for a fortnight. Curated by Opar Zaman, the exhibition was unveiled at 5:00 pm on April 16, 2022, and will continue till April 30.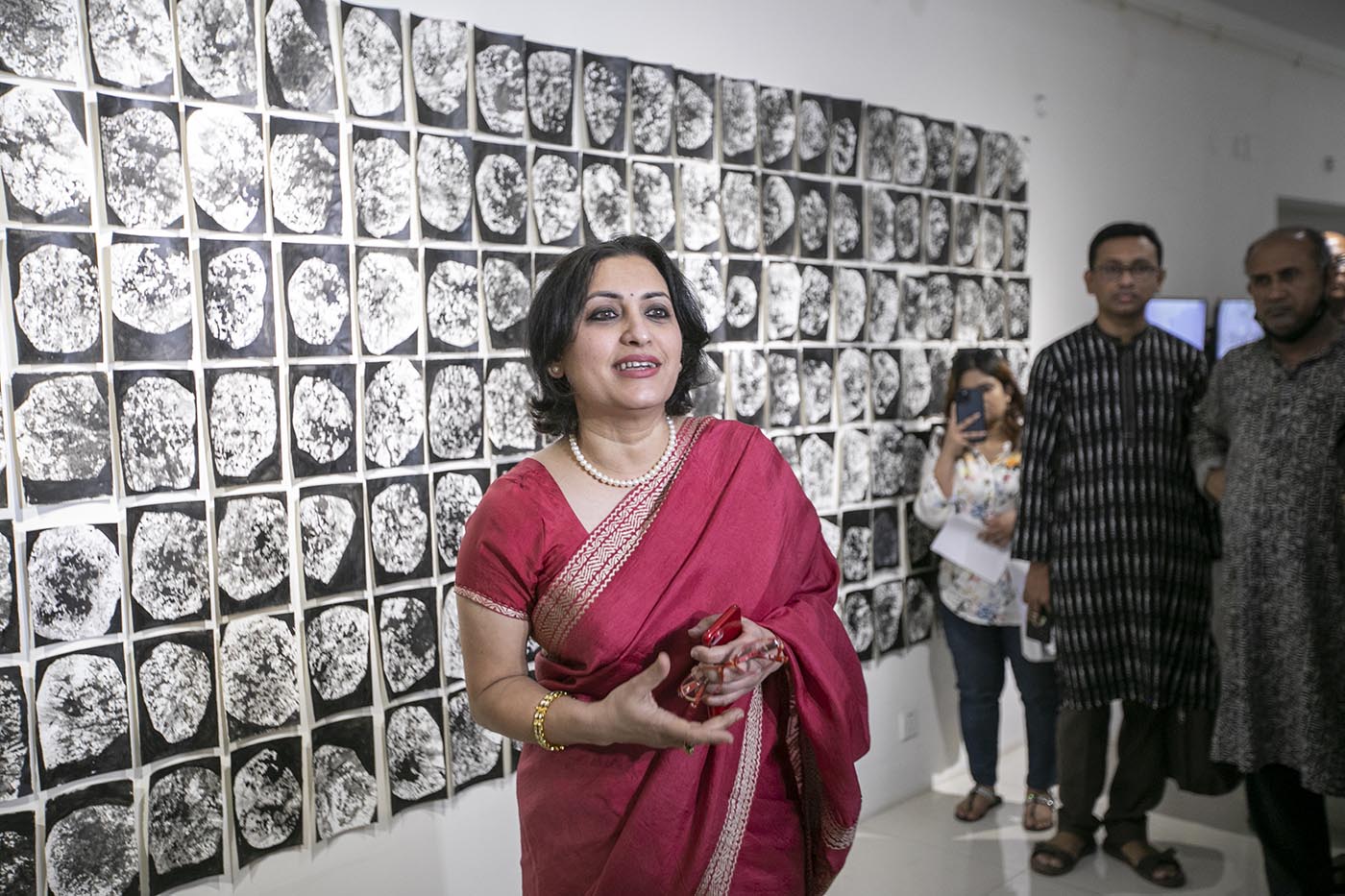 With over 200 artworks, the exhibition features diversified paintings of Bipasha Hayat, demonstrating the recent global catastrophes, crises and ups and downs during the prime of the Covid-19 global pandemic.
Professor Rafiqun Nabi graced the event as the chief guest, while University of Dhaka Fine Arts Department Dean Professor Nisar Hossain was there as a special guest. The event was chaired by eminent artist Shahid Kabir.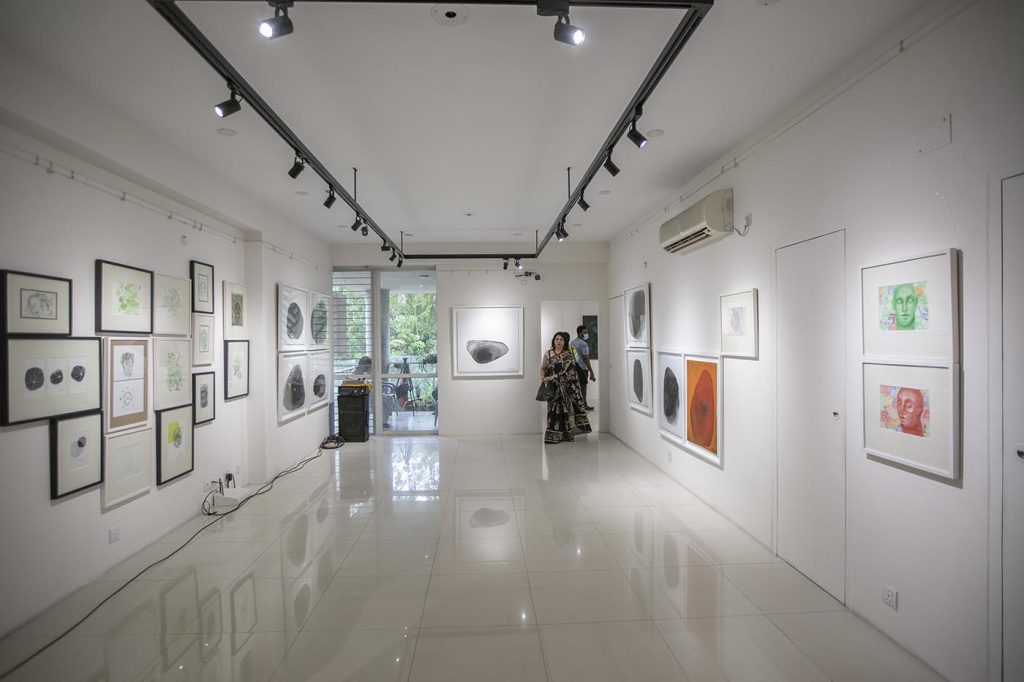 "For the last two and a half years after moving from Bangladesh to the US and exploring the devastating lockdown and crises during the early days of Covid-19 in a foreign land, I manifested these paintings focusing on everything that was added to my life or happened around me, how the nature around me was, and everything that was going on within my head," Bipasha said at the event.
"It is a great honour that my teachers are here today while I am being able to present you this exhibition, sharing my thoughts through my paintings," she added.
Legendary actor and Bipasha Hayat's father Abul Hayat, former Bangladesh ambassador to Poland Mahfuzur Rahman and other artists and art admirers also joined the inauguration ceremony. Esteemed artist Shahabuddin Ahmed also came for a visit and paid deep attention to Bipasha Hayat's artwork.
Regarding the exhibition, Bipasha expressed her gratitude to ambassador Mahfuzur Rahman for his support and motivation, Gallery Chitrak and curator of the exhibition Opar Zaman, to name a few. The exhibition will be open for all from 11:00am to 8:00pm for a fortnight.