Event
Outlining "Brihatta Home Art Project"
In a time like this, when the normal day to day life of us has lost its motion, the natural working environment of an artist will lose its integrity as well. In this situation, "Brihatta Home Art Project 2020" has become the light bearer to rescue them from this halting situation.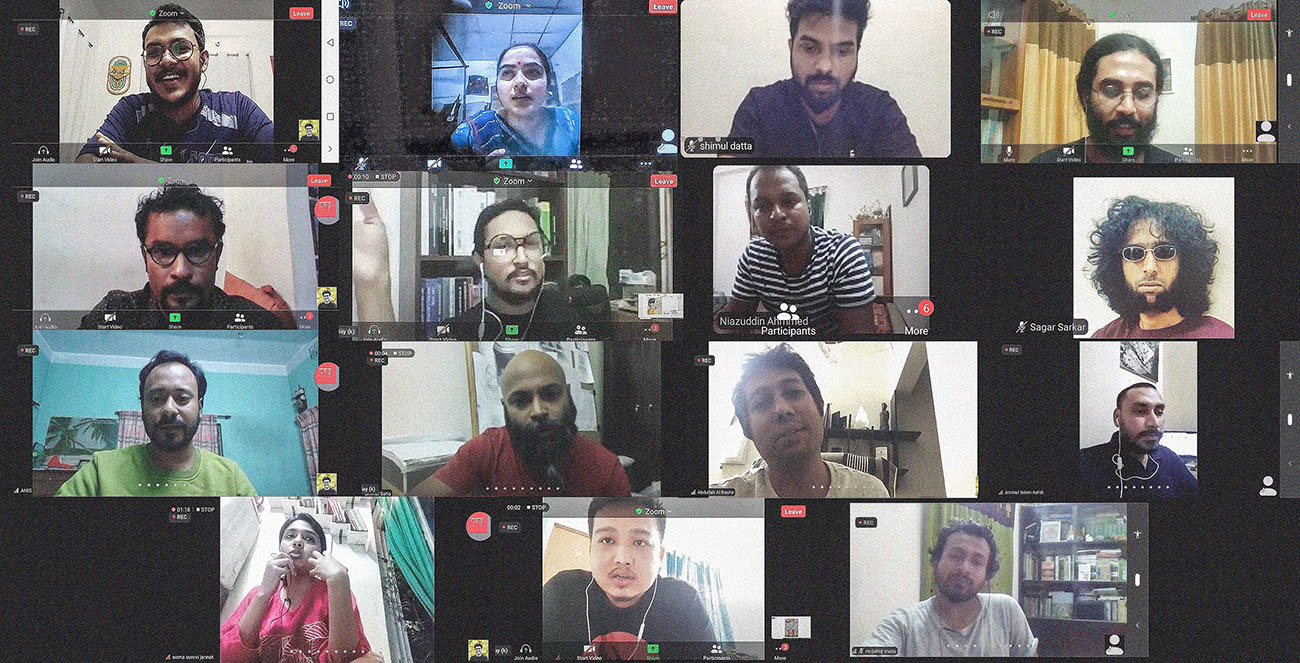 Three pioneer artists from three different generations, artist and art educator Dhali Al Mamoon, artist Mahbubur Rahman, and artist and art educator Bishwajit Goswami have gathered around 15 artists for a journey lasting three months that has come to an end this November'Brihatta Home Art Project 2020' is still running which will draw an end in 2021, with an exhibition. As the mentorship section is over, now the preparation for the second part of 'ImpART' is going on which focuses on the background story of the artists and their creations.
The artists have collected their necessary ingredients. They have created artworks with their limited resources. All sorts of natural ingredients, soil, hand-made papers, canvas, or lines used in architectural works, paintbrush, everything is used to create artworks in the form of sculpture, painting, or pottery. These Bangladeshi artists are indulging themselves in creative works to create something new in this tormented situation and Brihatta is running around relentlessly, to exhibit their stories.