Visual artist and studio-based photographer Habiba Nowrose's foundation remains in gender, identity and mythology. Gaining both domestic and international recognition, her works have been published in BBC World service, Vice Asia, Voice of America, The Hindu, Vogue India and others. Habiba is currently teaching Visual Anthropology at South Asian Media Institute, Pathshala, where she partook in a 3-year postgraduate Professional Programme on Photography.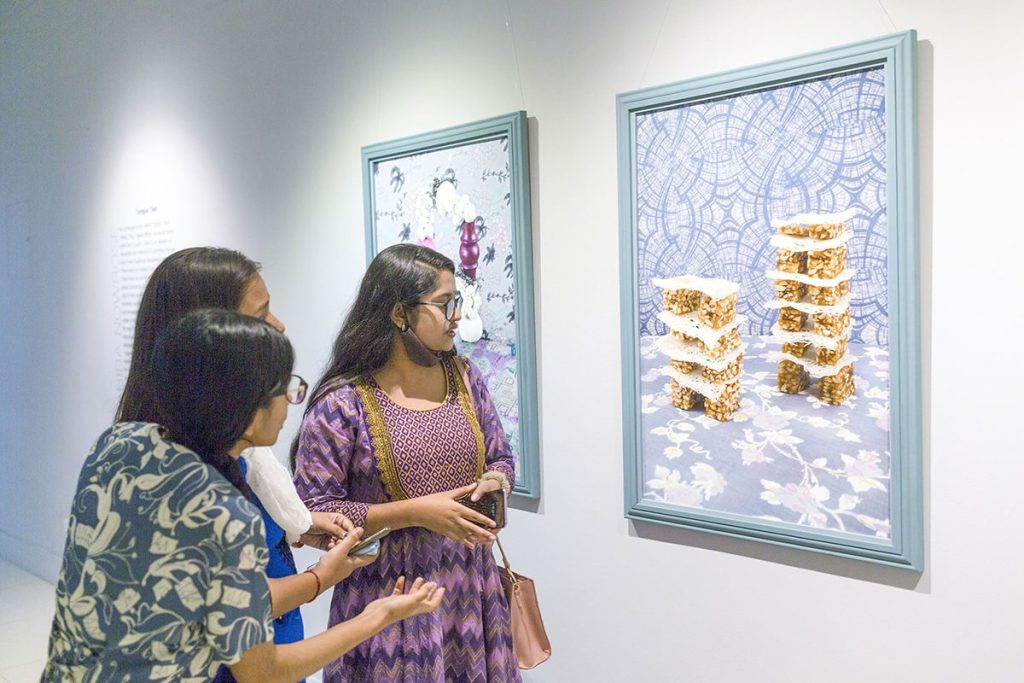 Her new series "Tongue Tied" addresses the stigma surrounding the Bangali culture, at the core of which is its food. Against the backdrop of cultural homogenization leaning increasingly westward, Nowrose's fantastical take on sculptural pieces combined with integral aspects of this rich culture shines a spotlight on the absurdity of this shame, simultaneously drawing the curtain back into her vivacious imaginations. Shutki, Vuri, Motka, Moa, Hawai Mithai, among others, were moulded into the dual role of sculptural pieces and muse, enshrining these perishables while lifting them to a state of immortality.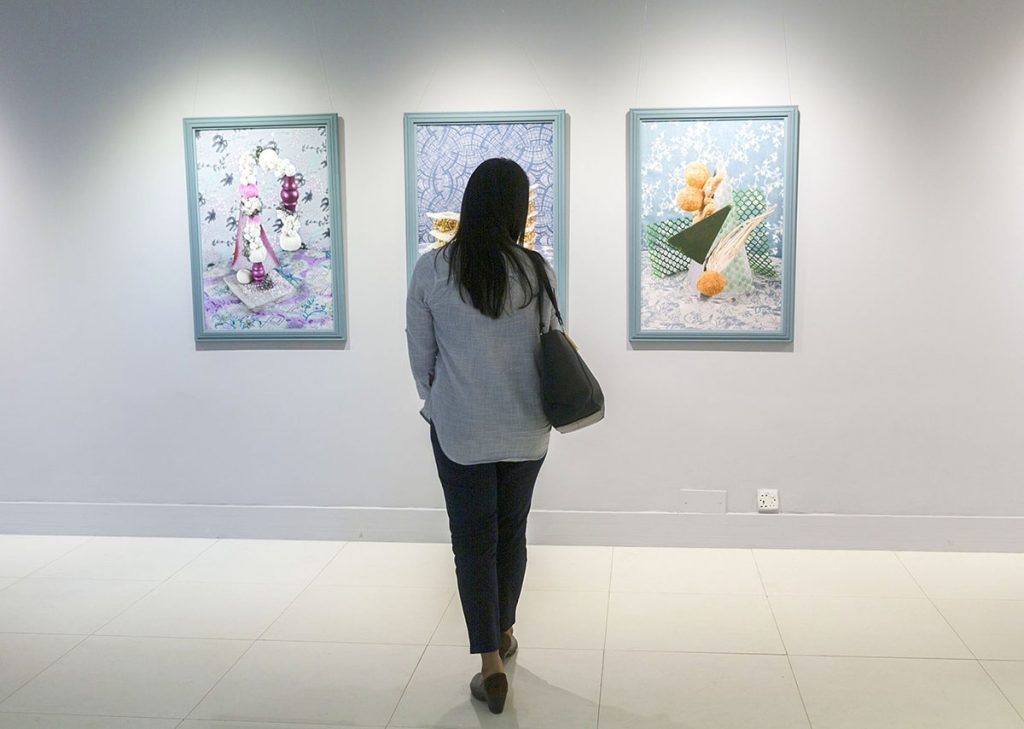 On her experience of binding this unique set together the Dhaka University Women and Gender Studies alumni describes an incident during the pandemic imposed lockdown of food theft she encountered on the news. Nowrose's horror towards the event and the country's increasing food insecurity prompted her to take a step back to assess the parameters of the insulated "privilege bubble," as well as her relationship with food.
"There was a time when people enjoyed culturally rich foods at fairs, villages and everyday life, nowadays fast food has taken over. Now there is an element of discomfort and inferiority in admitting that we enjoy these traditional Bangladeshi foods. Nobody rushes to social media to post about eating Shutki, however the same attitude is not extended towards risotto, burgers and so on despite Bangali foods being the obvious healthy alternative."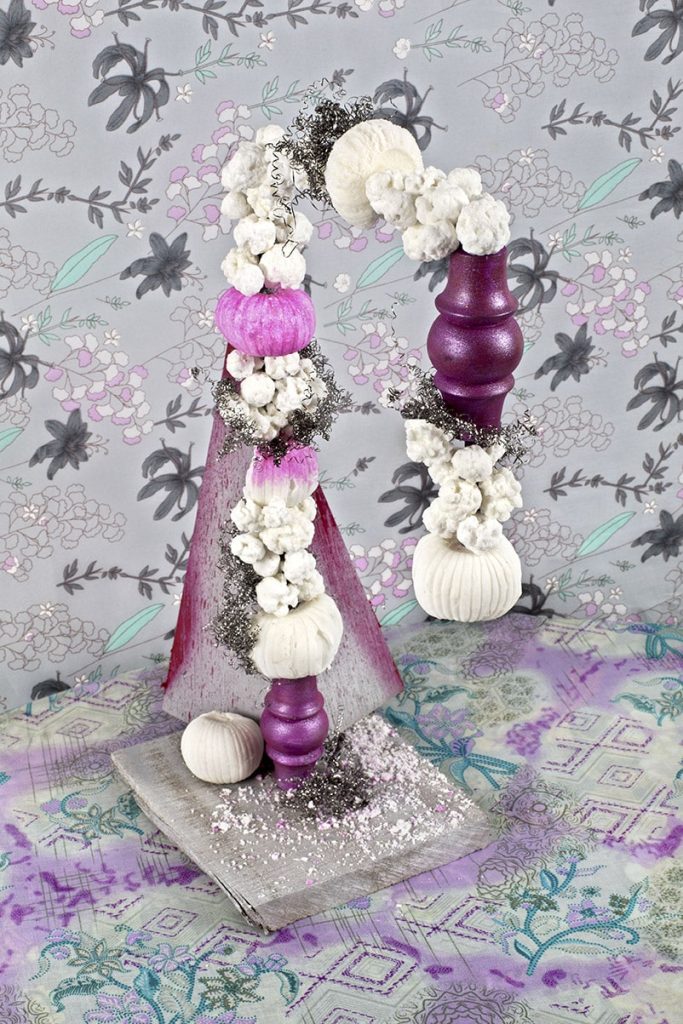 This aesthetic rejection prompted the Invisible Photographers Asia Art Awards and Samdani Art Award 2020 finalist to experiment with various traditional foods as her subject matter, sustaining a sort of camaraderie with the focus. These frustrations and numerous trails eventually took structural shape in the form of "Tongue Tied," displaying stunning visuals with soothing floral tones in an almost domestic setting.
Vastly different from her celebrated series "Concealed" that displayed women in a state of claustrophobic ornamentation as socio-political commentary on the fetishisation of 'beauty' perpetuated through capitalism. The two do however share visual likeness with bold colours and eccentric patterns that provoke questions regarding mortality and sustainability.