In today's era, coffee culture has become more than mere hangouts, it's where stories are created and relationships are built. Most of all, it has become an art and a portal to relieve oneself from the rapid society.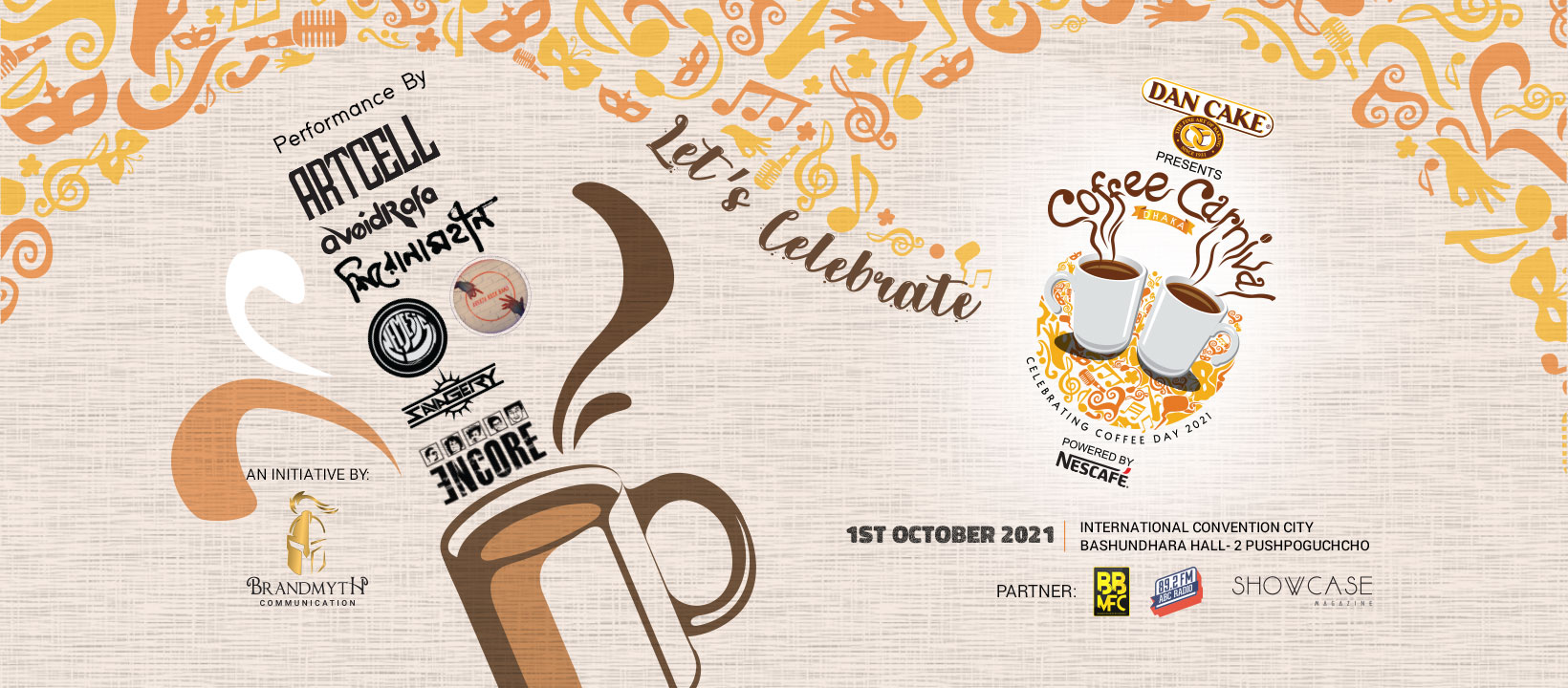 To bring the coffee community of Bangladesh on a single plateau, Brandmyth Communication has taken an initiative to organize the first-ever coffee carnival of Bangladesh named "Coffee Carnival, Dhaka", presented by Dan Cake & powered by Nescafe. SHOWCASE Magazine has collaborated with most of these cafés over the years. Therefore, SHOWCASE Magazine is the magazine partner of the event.
This carnival will be held on the 1st October 2021, on the occasion of International Coffee Day, at Hall-2, Pushpoguchcho of International Convention City Bashundhara. The gate will open at 1:30 pm, the main event will start at 4 pm and will end at 10 pm.
The event's focus is to gather the coffee enthusiasts to connect among themselves, show the underline lifestyle influenced by coffee. It is a concert-based event, which is about to be the first large scale concert after the global pandemic had hit.