The mentors behind the Brihatta Home Art project 2020 have been the three pioneer artists from three different generations, artist and art educator Dhali Al Mamoon, artist Mahbubur Rahman, and artist and art educator Bishwajit Goswami.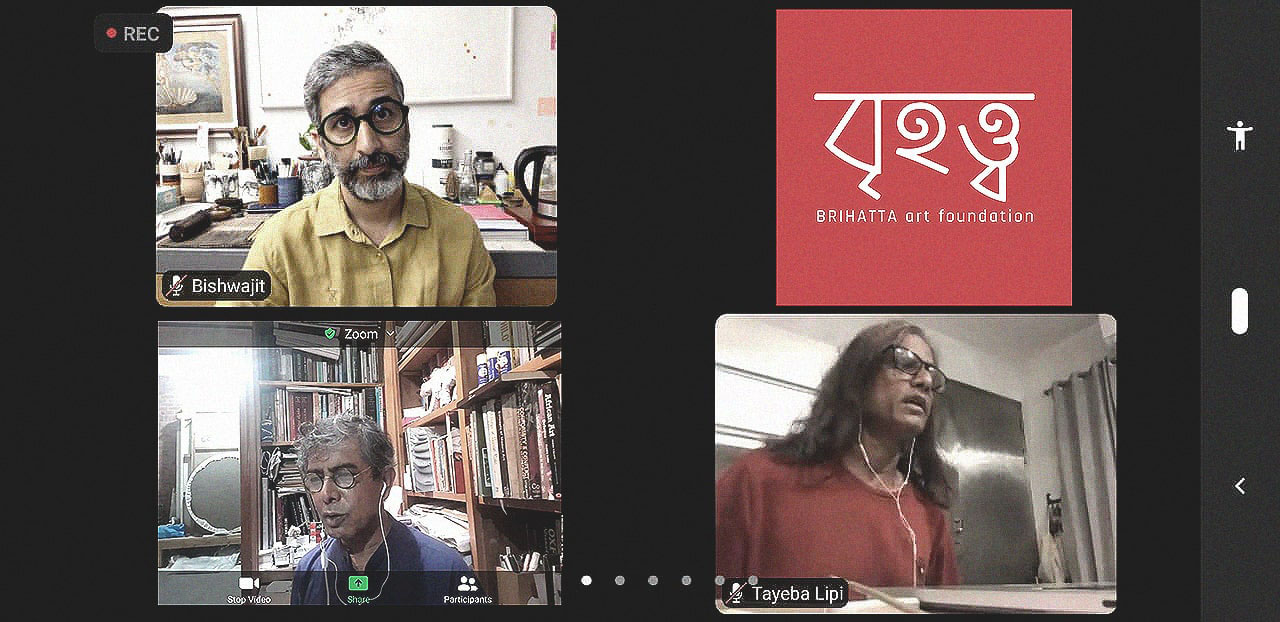 Mentor Dhali Al Mamoon is known for his versatile experimental works. He completed his Master Degree in Fine Arts at the University of Chittagong in 1984, and received the DAAD Fellowship at the Hochschule der Kunste, Berlin, Germany from 1993–94. He is a Professor in the Department of Painting, Institute of Fine Arts, University of Chittagong and one of the most influential teachers in Chittagong.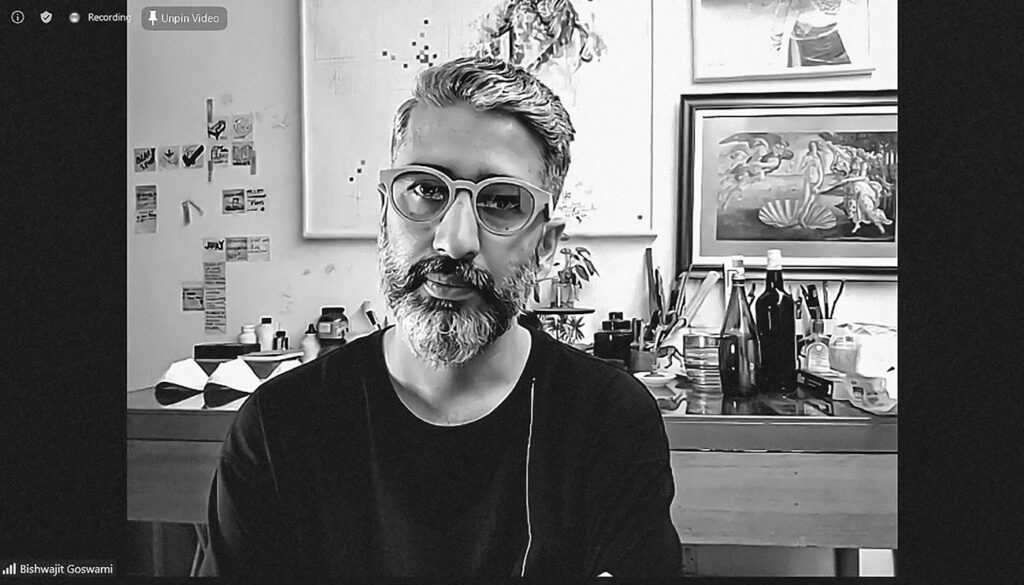 Mentor Mahbubur Rahman completed his MFA at the Institute of Fine Art, University of Dhaka in 1993. He is a Co-Founder and Trustee of Britto Arts Trust. He has participated in numerous solo and group exhibitions and workshops in the country and abroad, and received several accolades along the years.
Mentor Bishwajit Goswami is a lecturer at the Drawing and Painting Department of the Faculty of Fine Arts, University of Dhaka, Bangladesh. Over the last few years, Bishwajit has been experimenting with various spaces and subjects in his artwork. Bishwajit has exhibited in several international forums and has received several accolades over the years. His work has been included in the Bangladesh National Art Biennale of (2011, 2009). He is also a recipient of the Elizabeth Greenshields Foundation award (2009, 2011).
Showcase Magazine has been the proud media partner of the 'Brihatta Home Art Project 2020'