Makeup maestro and decor expert Bapon Rahman's residence in Uttara is reminiscent of the Colonial-era and vintage theme. Artistic and creative in appearance, this cosy eden is a clear reflection of who he is as a person and a professional.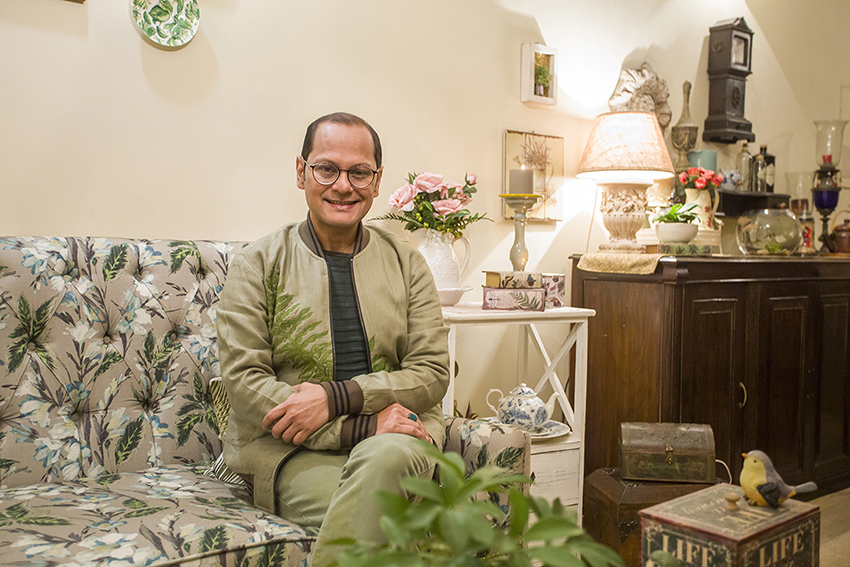 Bapon Rahman's passion for designing homes grew since he was a student. As he started travelling, he was introduced to different decorating styles. "There was a time I loved working with ethnic design.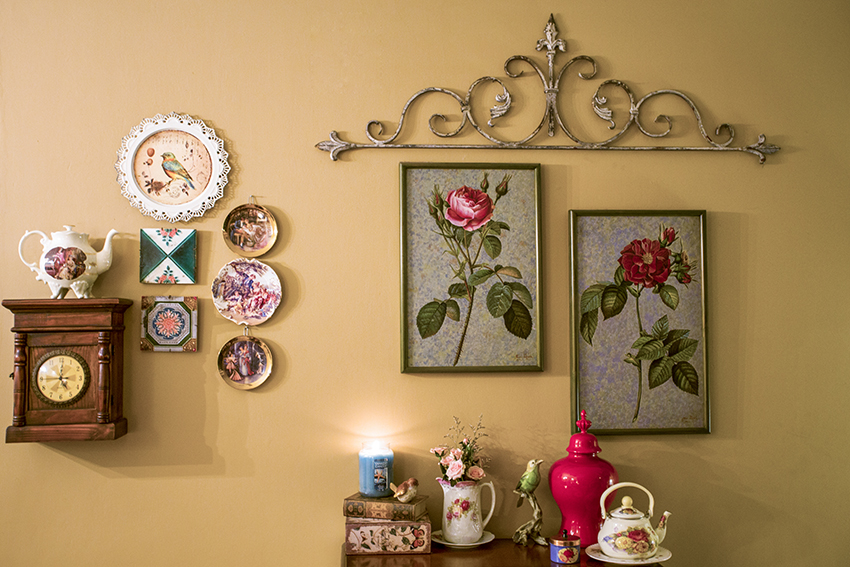 Later, my interest shifted towards vintage and English country house design. Once, I visited a vintage shop in Bangkok and the decorating style immediately caught my attention.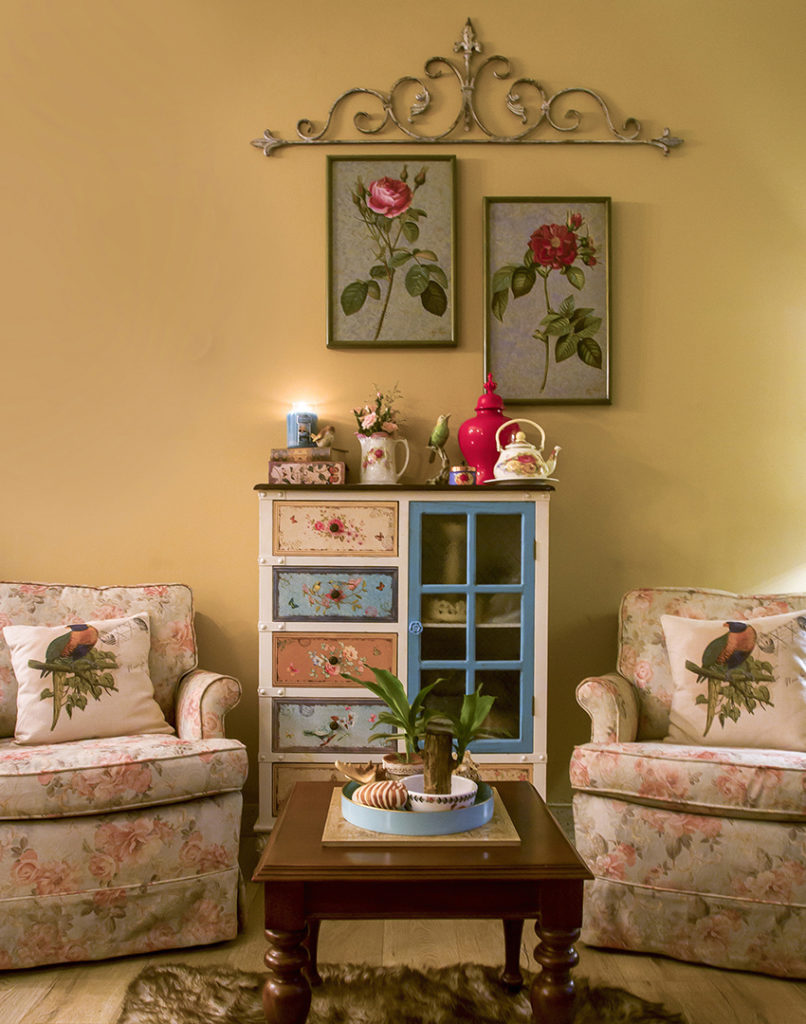 My parents lived in London for a long time, where I was familiarized with English country house design. Gradually, I started to realize that blending these themes was my true niche. The key to working with these themes is no matter how many items you incorporate in your decor; it needs to create the perfect blend like a beautiful symphony" Bapon explains. "Eventually, I started decorating homes, restaurants and showrooms for my friends and relatives who really appreciated my work", he adds.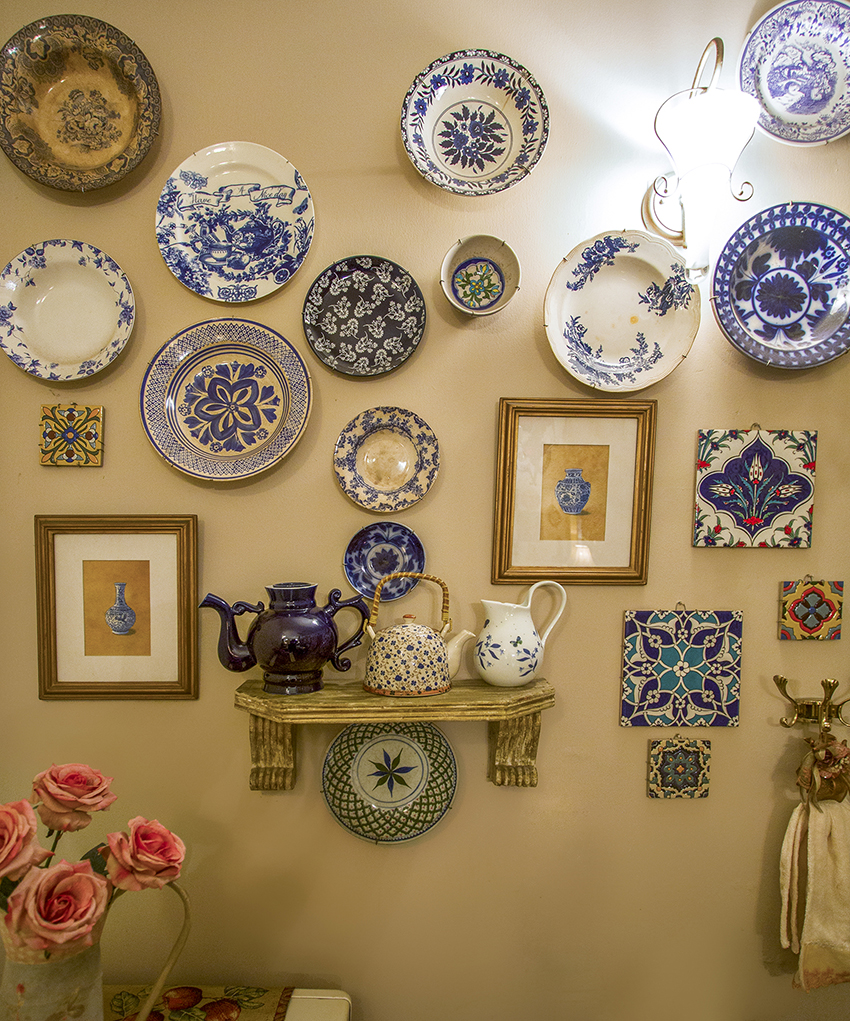 On the face of it, the residence is a curious blend of Colonial and vintage style, where every corner is a conversation starter. Interesting features and objects are put together like a puzzle where pieces fit beautifully to create an atmosphere of elation while being cosy and inviting at the same time.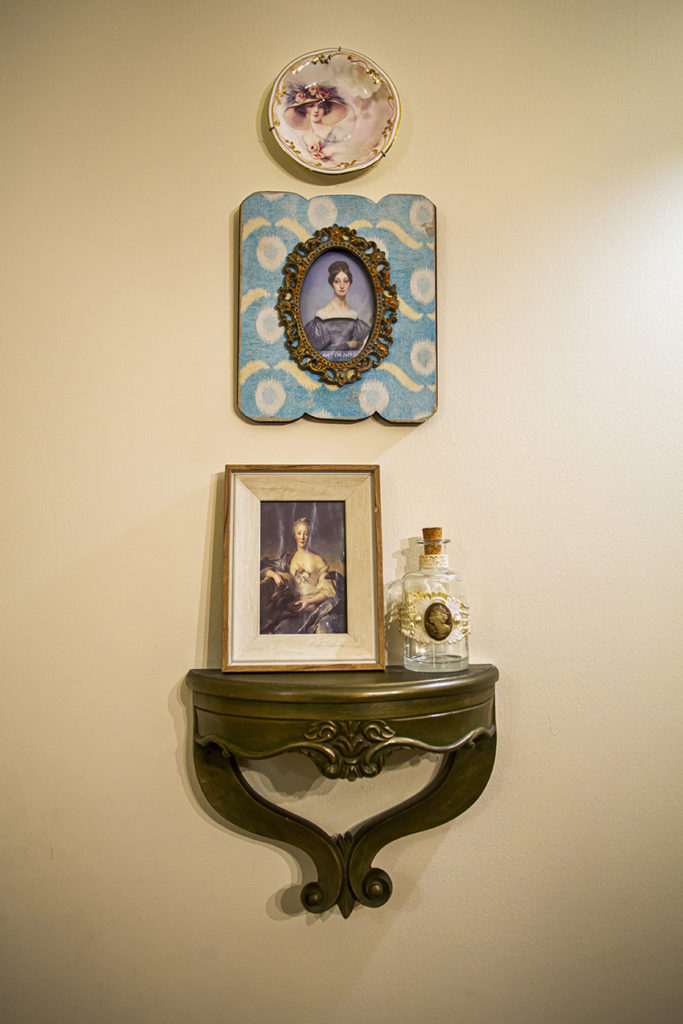 One might be left stunned by the skilful utilization of every corner in this 1275 sq ft charming nest. To Bapon, home is where one feels at peace and achieving that cozy ambience was the main goal of his design. He keeps on rotating, rearranging and introducing decorative elements in his design to suit his taste impeccably.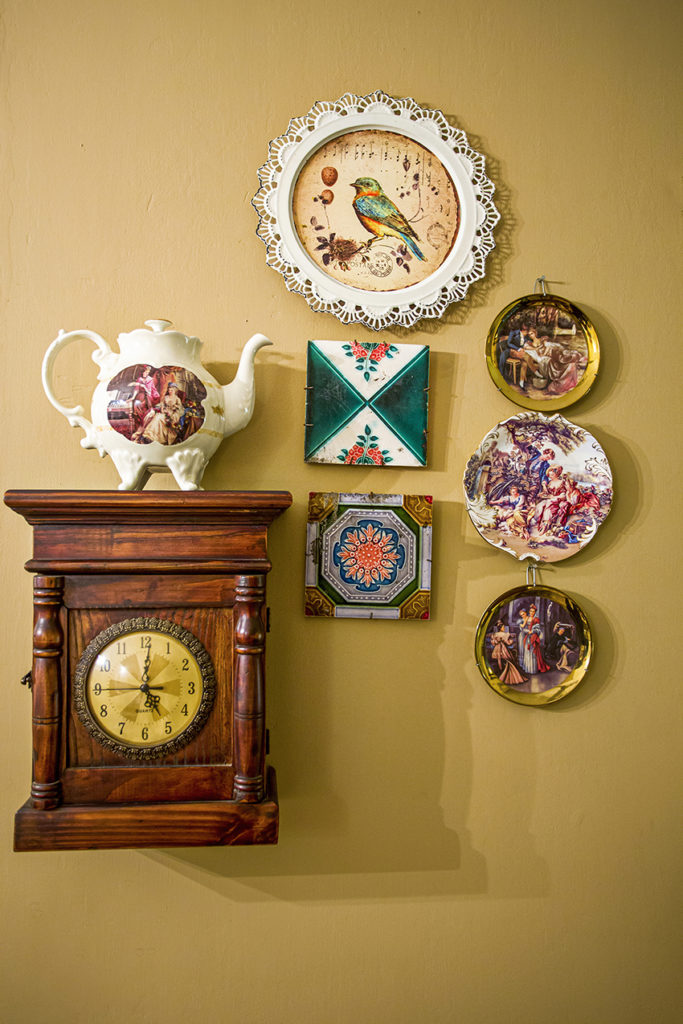 "My search for decorative elements knows no bounds! Wherever I visit, my eyes are constantly searching for vintage pieces that will complement my home design", Bapon exclaims.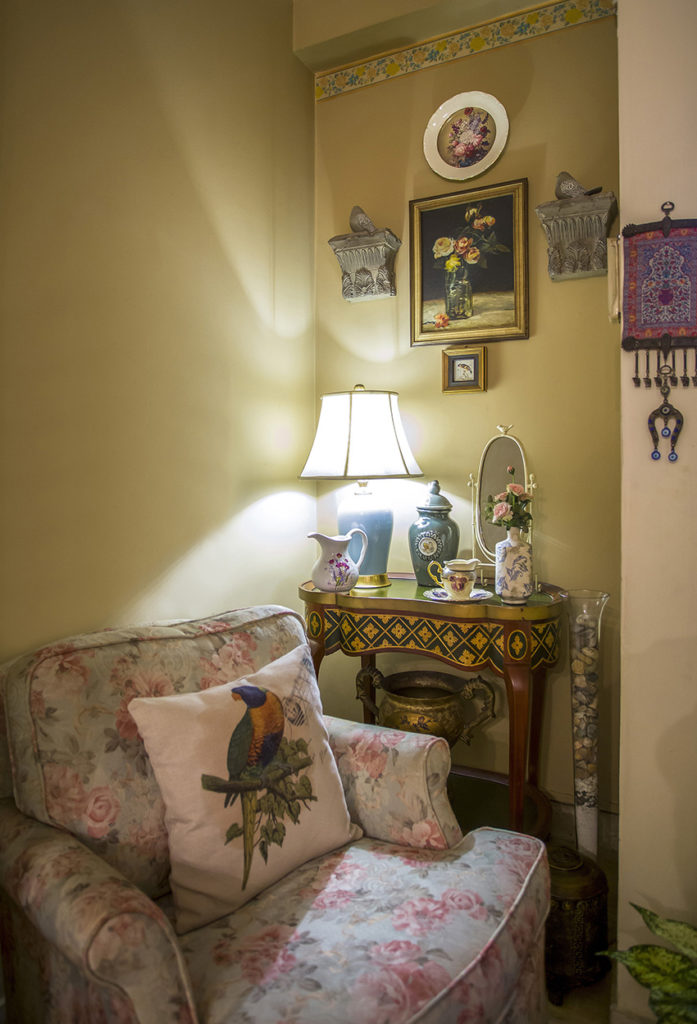 Bapon Rahman introduced accessories, wall plates, bottles, jugs, wall hangings and pottery that are all perfectly synchronized. Being an admirer of floral motifs and colours, he played with different pastel shades and floral prints in these items with careful attention-to-detail.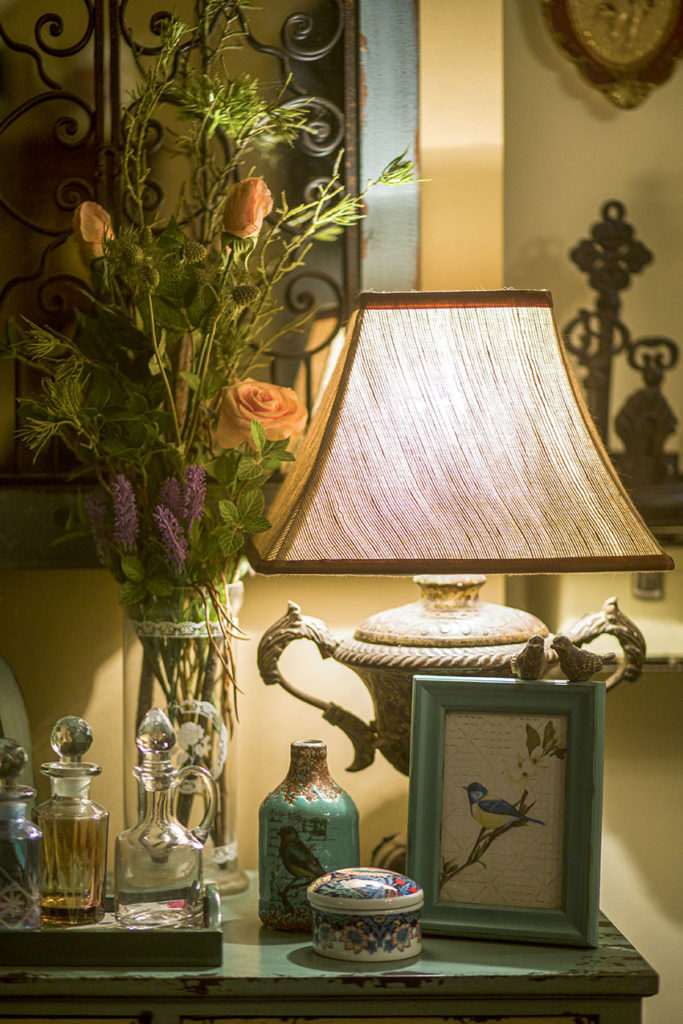 "You will see a large collection of decorative accents that ranges from Sabyasachi wall art to Versace plate that matches of theme of every room accordingly. I even have wall plates that I purchased from a local antique shop in 1997! Every little item in my house has a story to tell", Bapon speaks of his collection. "I wanted my home to have the artistic touch that reflects me. I love to live in art", he adds.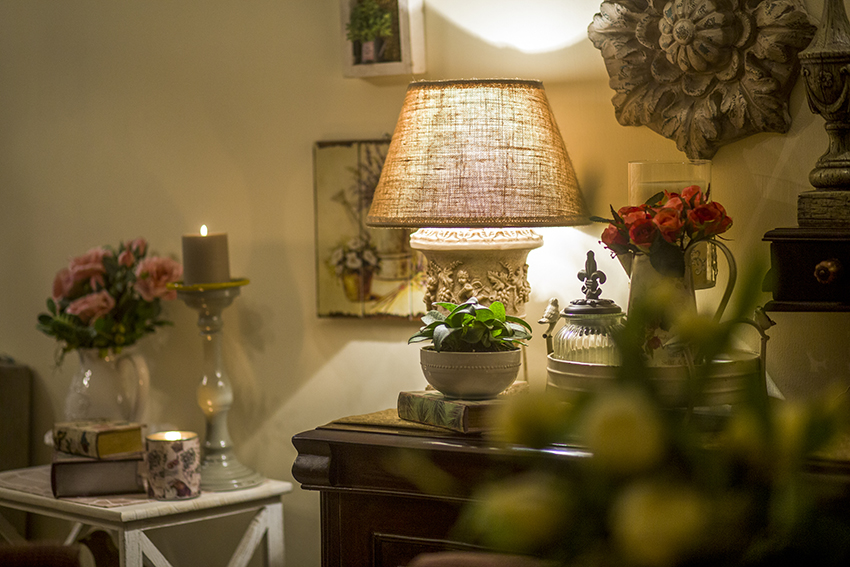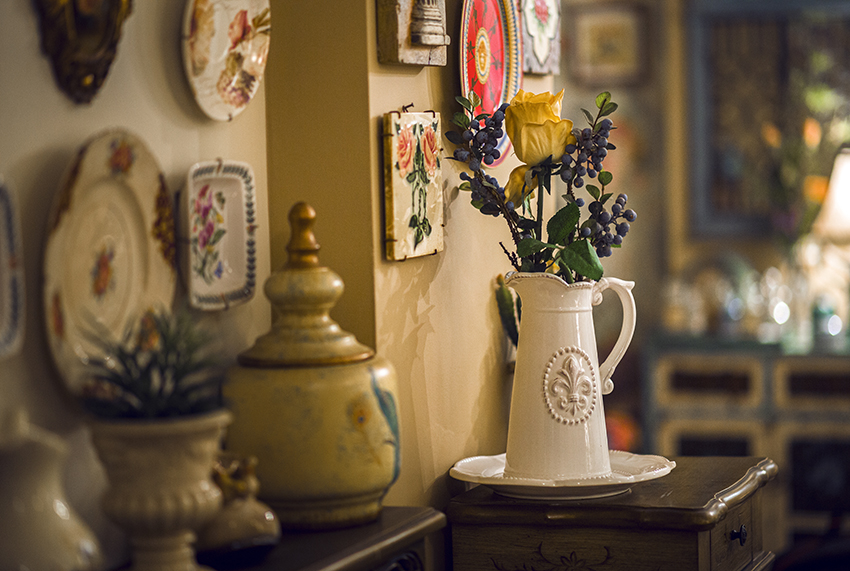 The living room provides cosiness with pieces of furniture customized to fit the concept of a Colonial-era inspired home. The small balcony next to the living room shrouds the home from the chaotic main road with abundance of natural plants. Wallpapers, lampshades and candles populate the residence, bringing in the vintage theme without overwhelming the eye. Flower arrangement in different corners brings the look together.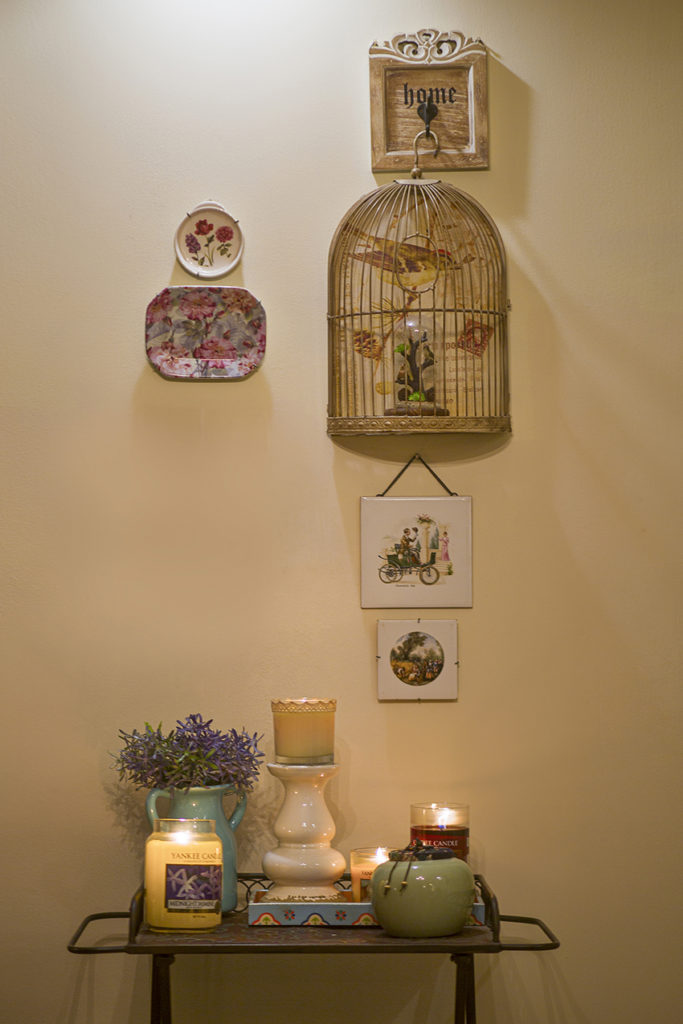 Fabrics played an important role in styling the interior of the residence. Some of the fabrics were sourced from local stores while others were imported. They were liberally used to differentiate sections. Some fabrics were customized to fit the design. "Some of my throw pillows have covers that were made from Kashmiri shawls! When I saw the motifs complemented the design, I decided to get them tailored", Bapon says.
Colonial-era inspired homes are defined not by clean lines but by clutter. Hence, such homes are challenging in its spaces, placements and mixing elements. Mixing and matching has its fair share of trial and error, but Bapon Rahman's residence proves that the beautiful result is worth the experiment.