The unprecedented urbanization is affecting many aspects of human society and profoundly shaping the global civilization. Undoubtedly, the complexities of the urbanization are a fascinating subject in modern art. Artist Anisuzzaman implements the sophisticated art form of woodcut printmaking to create dynamic images depicting the thought provoking complexities of the cityscapes. With delicate lines and subtle shading, his art revolves around the topic of urban architecture, construction of human habitation and sights of our surrounding that often go unnoticed by the city dwellers. His technique in woodcut print needs no introduction as it has made him the modern master of this medium, globally acclaimed by critics and time changing artists of our time.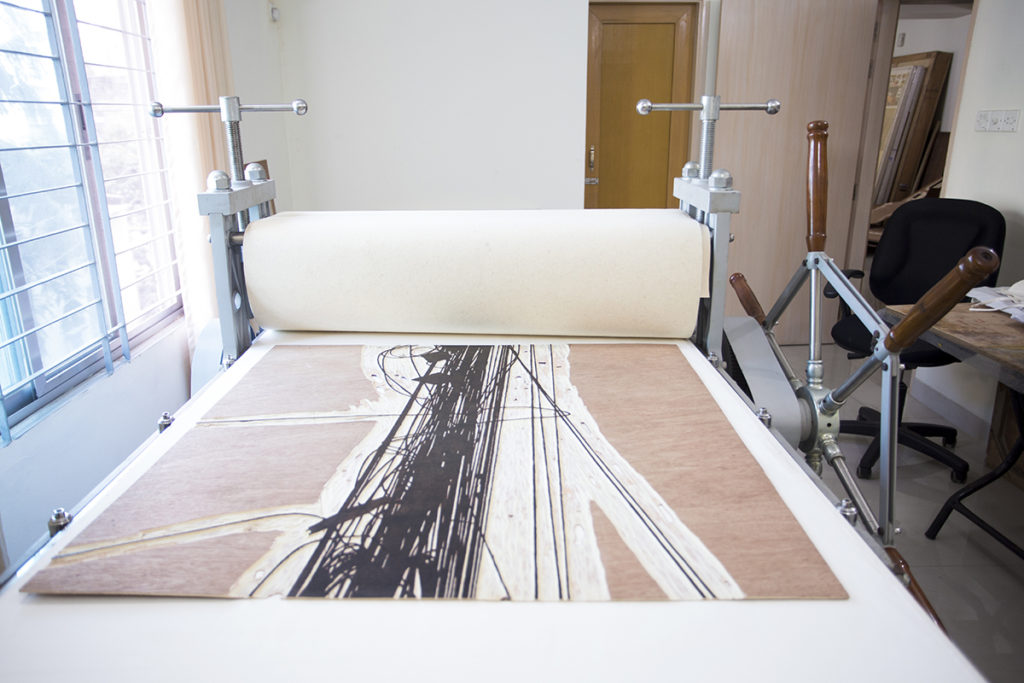 Over the course of time, Anisuzzaman proved his potentiality in creative printmaking with experimentation in lines, forms, spaces, textures, tones and overall shapes and designs. At present, he is the Professor at the Department of Printmaking of the Faculty of Fine Art, University of Dhaka. He graduated from Institute of Fine Arts (now, Faculty of Fine Arts, Dhaka University) and subsequently studied construction and structural designs. For higher studies, he went to Rabindra Bharati University, India and Tama Art University, Japan. He established his hallmark through his imaginative techniques and thought-provoking themes. This enabled him to earn numerous prestigious awards and grants including the Grand Prize at the 13th Asian Art Biennale (Dhaka) in 2008.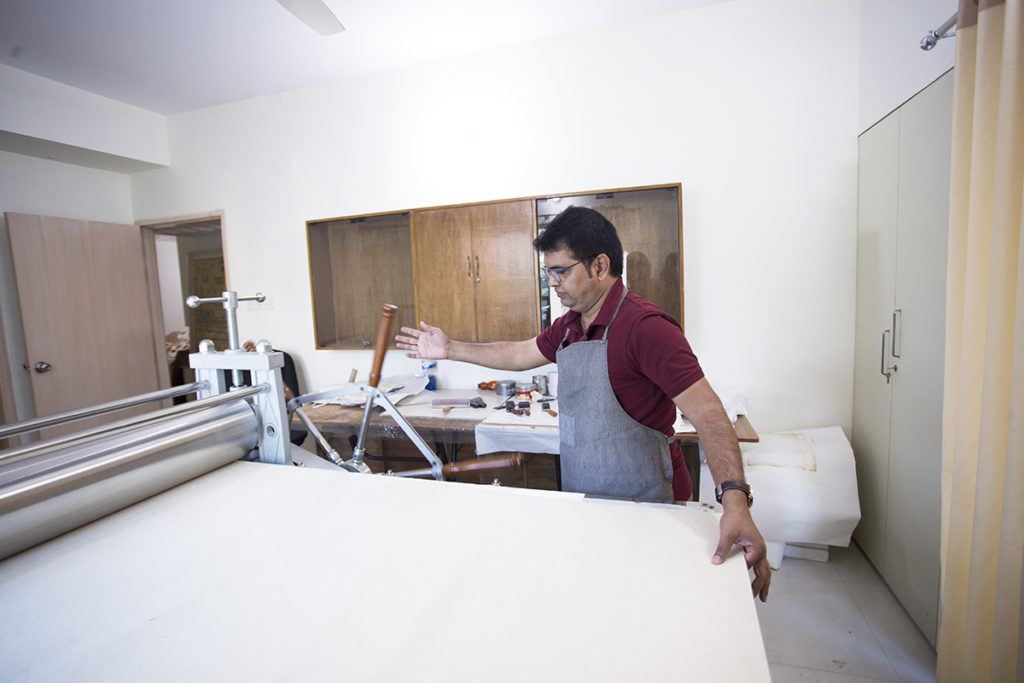 Anisuzzaman concentrated on woodcut printmaking when he was in Japan. "During my research and studentship in Japan, I have encountered the techniques of Japanese woodblock prints. All the greatest maestros of Japan, from ancient era to recent days, enriched the medium through their meditative contribution. I started learning how light and shade can give dramatic effects to prints and explored various aspects of this medium", he says.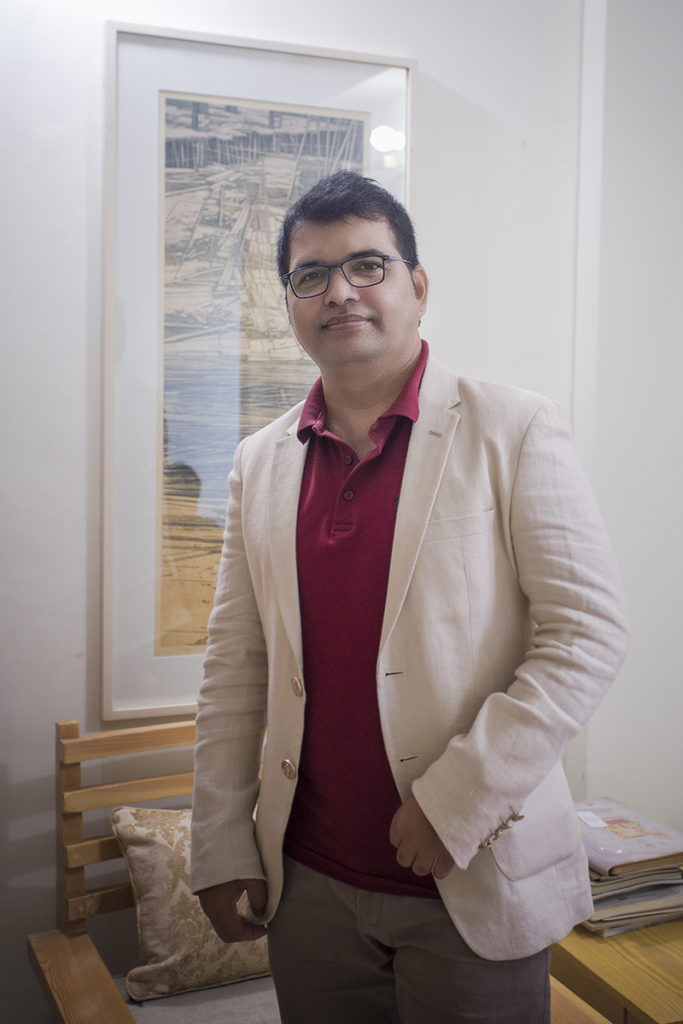 Anizzaman took interest in the theme of urban complexities since it was subject completely unexplored in the country. He captured the evolving urban scenery and retold the story through his art. Symbolic in nature, his artworks denote an unfinished, under-construction structure where rods, bamboo and wooden chunks are clearly seen. This works as a metaphor for the unfiltered reality of development that may sometimes be beautiful, and other times harsh. He meticulously expresses his love for the language of architecture through geometrical and structural elements and keeps his works minimalistic, avoiding ornamentation. His exhibitions put together larger than life artworks that leave the spectators awe-struck. Besides printmaking, the artist also experiments with water colour representing a myriad of compositions with an Eastern influence. His exquisite art takes art loves through an intricate journey bringing into light the beauty and complexity of the present day.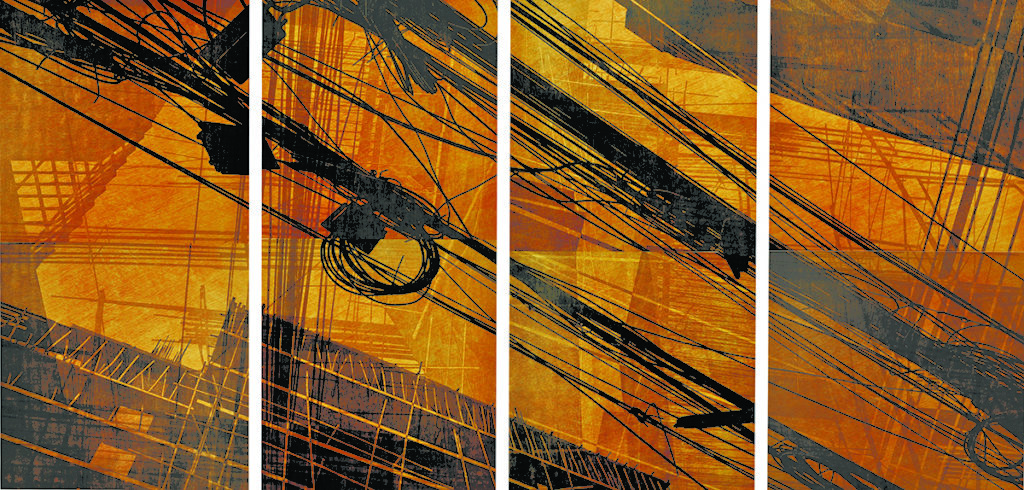 Anisuzzaman has done numerous prints with water and oil based woodcut demonstrating delicate vertical, horizontal and diagonal lines pure in their extensions. The lines create a calm ambiance and the shading gives it a distinct look.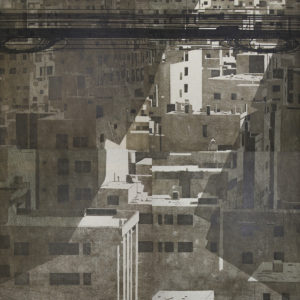 "With delicate lines and subtle shading, his art revolves around the topic of urban architecture, construction of human habitation and sights of our surrounding that often go unnoticed by the city dwellers."