Steeltech Industries Ltd. has been manufacturing and distributing world-class stainless-steel pipes since 2003. Some of their prestigious past projects include Hatirjheel, Hazrat Shahjalal International Airport, Bangladesh Army Tent Project, North South University, Tejgaon-Bijoy Shoroni bypass etc. They are currently involved in the construction of the Ruppur Nuclear Power Plant, Dhaka Metro Rail, Paayra Seaport and many more. Steeltech Industries have been supplying the country with high-class stainless-steel pipes for better and safer buildings; their own offices must also reflect that same ideology.
The Steeltech office in Banani, which was designed by the Chairman of the company and Architect Mr Shamim is a beautifully designed workspace where one can work in a calm environment so that they can give their best. The basic concept of this interior was to use steel as they are the leading stainless-steel company in Bangladesh. The two-storied office is 3500 sqft on each floor. The large spaces on both floors are managed smartly with ample space for workspaces and free room for movement. The stairs leading up are very modern glass stairs that have a proper steel base for structural support.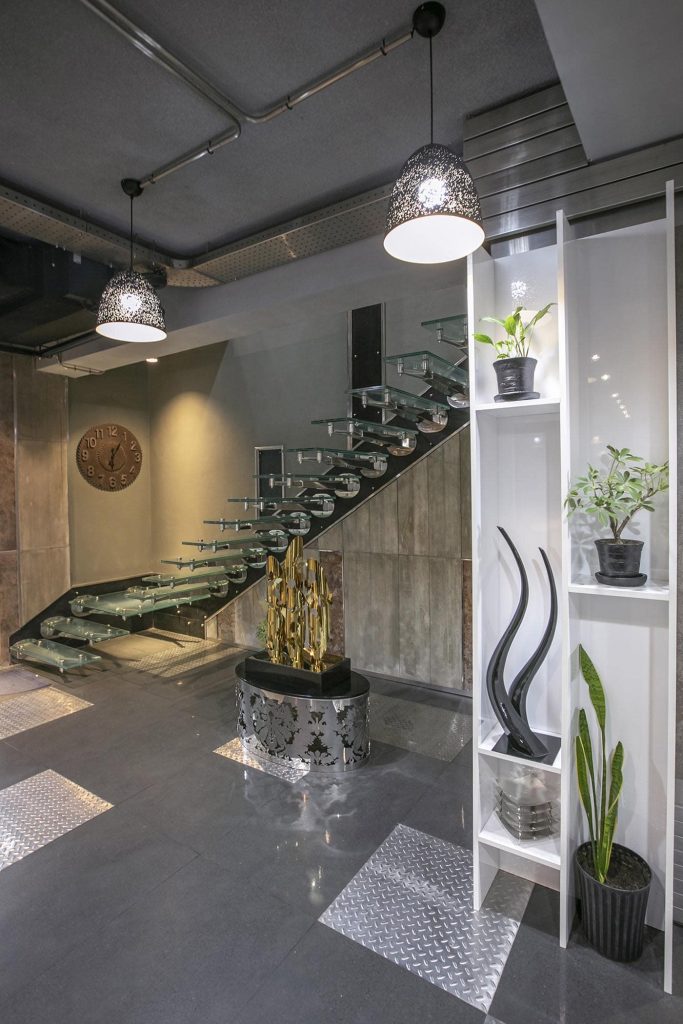 Since they are a steel company, steel elements have been peppered all over the floor design. The blending of stainless steel into everyday life makes this design very eye-catching. Warm lighting has been used to soften the coldness of steel. The colour palette for this office design is rustic brown, as is evident in the usage of warm lights and orange accents.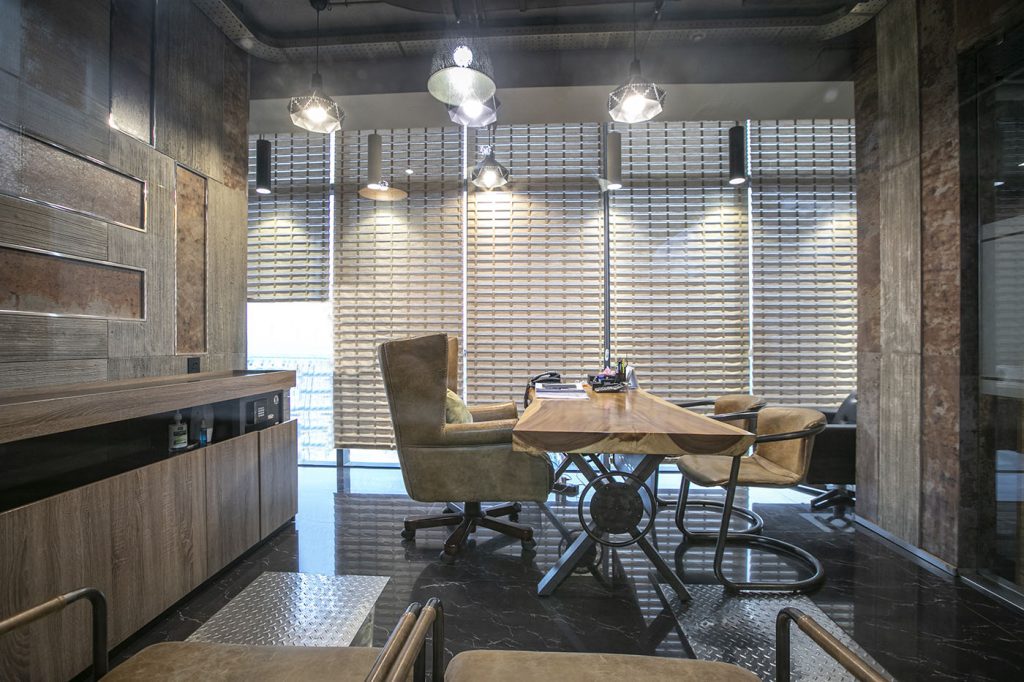 The first floor consists of open meeting space with a long table. Warm light is used to partially separate the space from the rest of the room. On the other side of the first floor is a general working space. The second floor is a more private office space. The long space is left uncluttered to emphasize the elongation. The walls of the offices are designed to add a bit of glamour and style to steel. Delightfully designed, the Steeltech office is a refreshing way to bring life to steel.