In a city like Dhaka, where open and clutter-free spaces are a luxury to achieve, fashion designer Sarah Karim's Gulshan residence serves as an ever-calming abode to a lovely family. Aesthetic yet functional, the design of the 11,000 sqft triplex house offers a sense of openness and warmth.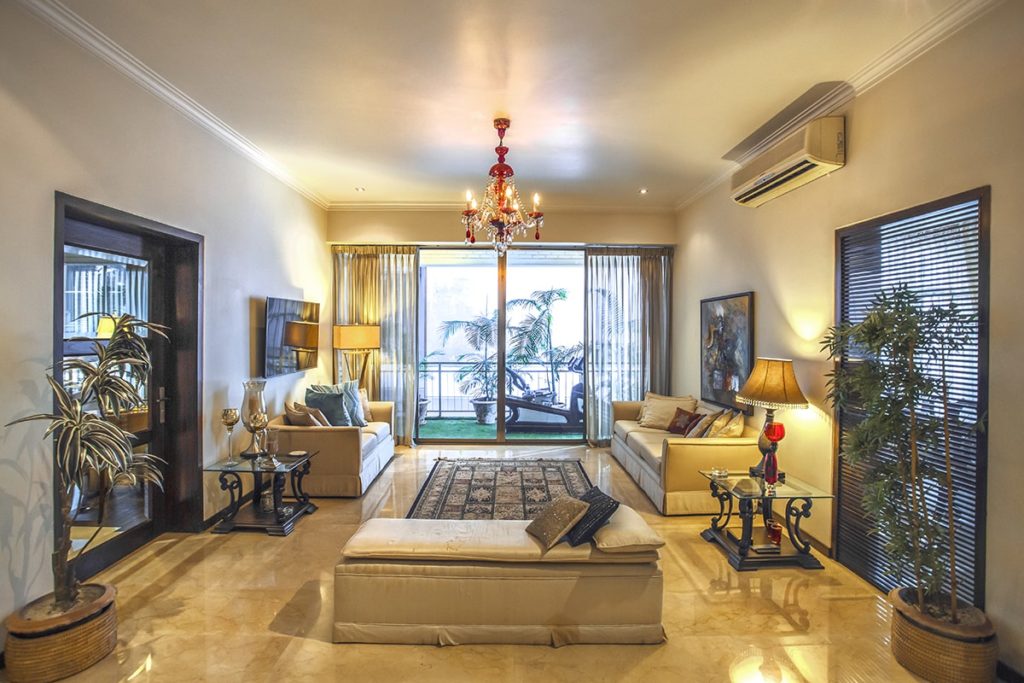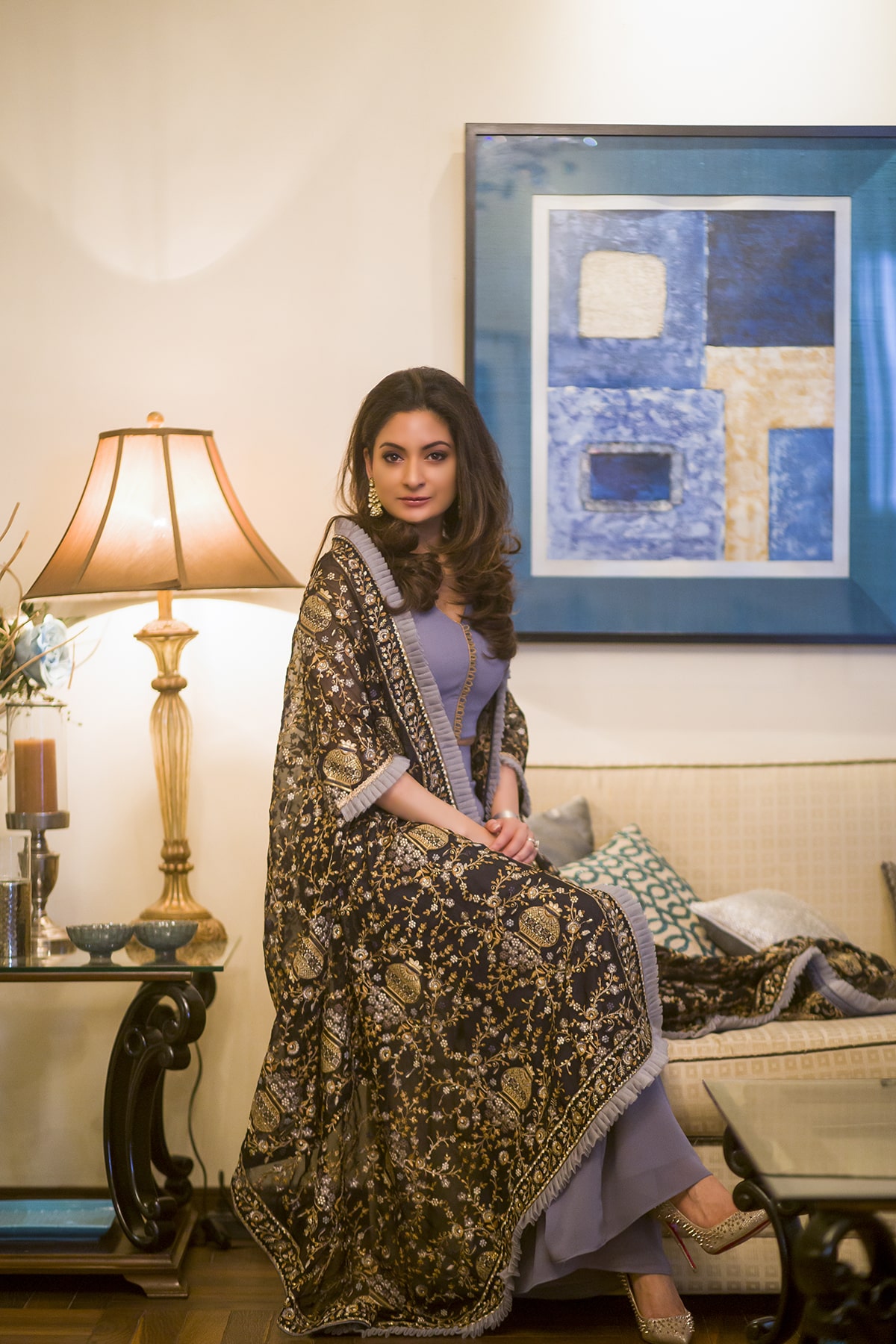 Let's begin with your career and passion! How did you embark on your journey as a fashion designer?
My grandmother used to run a charity for artisans and had trained them certain traditional crafts like zardozi, hand embroidery etc. It was this organization that I eventually took over. I remodeled the designs and cuts of the outfits to have a more modern appeal but stuck to the intricate old world craftsmanship. This fusion of the modern and the traditional is the hallmark of a Sarah Karim ensemble. For me, my career has been my passion and thus my hobby too. I thoroughly enjoy creating new patterns, experimenting with various colours while trying to come up with something new and innovative.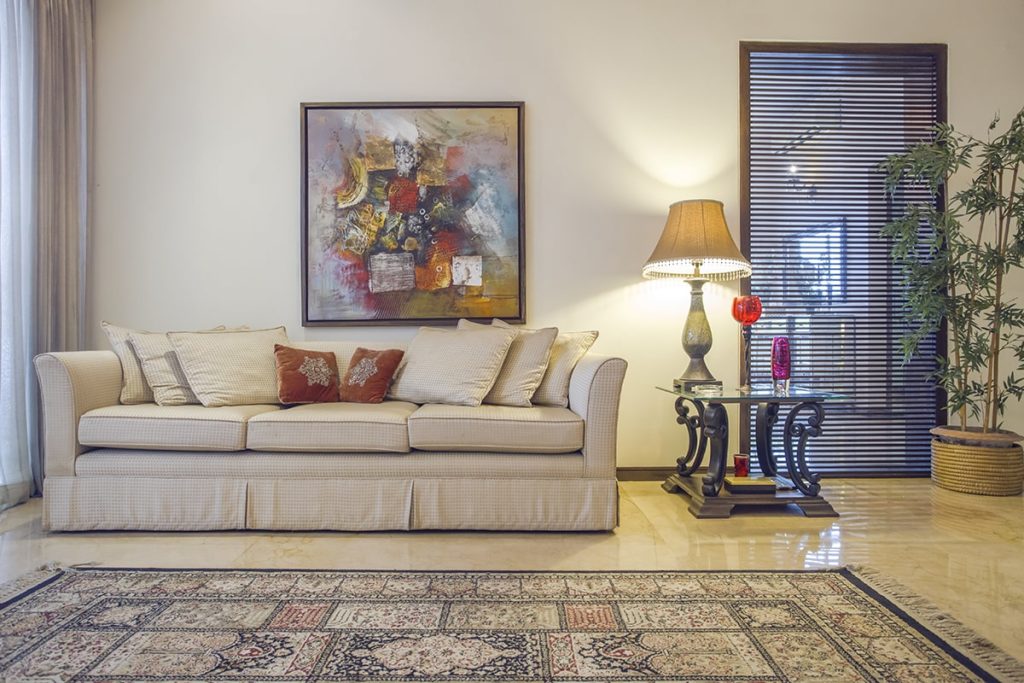 What's a typical day like at your home?
When I'm at home, my time is devoted to the family. I honestly love spending time with my kids; whether it's a movie night or a baking session. This is what I look forward to most! I think there's a lot one can learn from the younger generation these days.
Your house succeeds to create an elegant statement. Who designed it?
In short, I had ideas that were then executed by the interior design team from my husband's company, Hive Interiors.
What was your initial plan and did the result do justice to your requirements?
I believe one's home should reflect one's personality. I was quite clear with what I wanted – understated, comfortable yet modern and I believe we achieved that.
What design concept were you looking at?
Warm and inviting! The floors, furnishings, colors, lighting, paintings and accessories all combine together to give the house warmth. One would never step inside and feel unwelcome. We have a family heritage of beautiful but simple and comfortable homes. That, along with the expertise and experience of the Hive Interiors team helped us have a home well-suited to our needs. Also, design magazines and websites were very useful.
How about a home tour? Can you talk us through each section of your home?
We have five independent living and entertainment areas for different moods and gatherings. And also spaces to work and relax. There are five bedrooms and seven bathrooms and generous spaces for the house staff which I feel is very important. We also have two kitchens, in addition to a central kitchen, as well as a separate laundry room. Most importantly, huge storage areas are designed into the spaces; keeping the house clutter-free. We made optimum use of available space by adding specific materials, colours and texture that contribute to the openness.
What according to you is the highlight of this place?
The highlight of this house is the open-to-sky terraces. It boasts a 3000 square feet space, with greenery and trees. This is something which is rare in Gulshan and really makes us feel away from a busy city while still being in the center of it all.
What measures do you take to keep your house in good condition?
Like everything else in this world, if you want to keep something for a long time you need to maintain it. We paint the house after a couple of years and change whatever is necessary to keep the house immaculate. At the end of the day, one needs to be self-aware how one uses something.
How would you describe the colour scheme?
It's mostly in pastel and muted shades with pops of colour in the furniture and accessories. I love the bits of turquoise we have thrown around. It reflects an understated elegance, which is what we wanted.
What about the lighting arrangement?
For me, lighting is one of the key factors in turning a house into a home. Spot lights, chandeliers and floor lamps are widely used across the formal living area and the dining space to make it warm, while the bedroom have lamps and ceiling spots to give a cozier environment.
The furniture selection blends seamlessly with your design theme. Where did you source them from?
You wouldn't believe it, but most of the furniture are more than 10 years old. The upholstery has been changed to give the house a modern touch. Other than that, the rugs, chandeliers, curtains are sourced from aboard, as well locally. Fixed cabinets and kitchens were made locally by my husband's furniture factory.
How long did it take to finish the design process?
It took around two years to complete the residence, though we moved in much later.
How do you think one can make a bold statement in their home design?
In today's world, there are endless materials, endless designs that can make a bold statement. One can choose an eye catching colour scheme or materials with wonderful texture. Another way could be to fill one's house with different accessories like rugs, designer table lamps or eclectic showpieces. There has been an evolution of mentality among city dwellers now and I see many of my clients paying very close attention to detail. This has also made me work harder to deliver better. I try to incorporate my philosophy in our work ethics, keeping in mind that our client's satisfaction is of utmost importance.