Sponsored by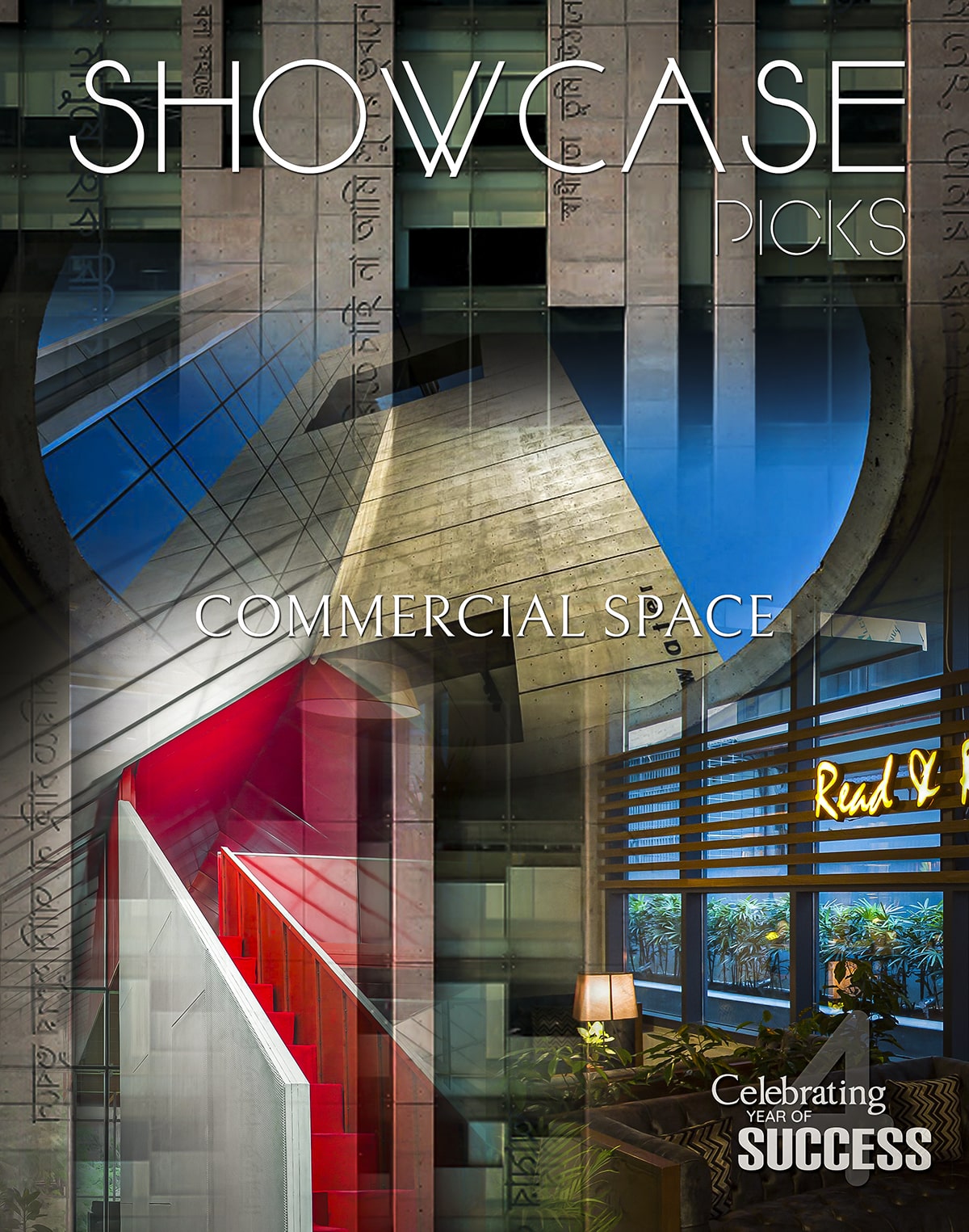 The Urban Tranquility
– Bay's Edgewater, Gulshan, Dhaka
The Bay's Edgewater situated in Madani Avenue, Gulshan, is indeed a successful infrastructure designed by the architectural design consultancy firm Dwm4, which fully harmonize with nature and modern technology.
With a site area of 0.45 acres and a built-up area of 11,150 sq-meters, the built up area was more than the orthodox space allowed in Gulshan community buildings. The design team used this opportunity to come up with divergent ideas and cover maximum ground area.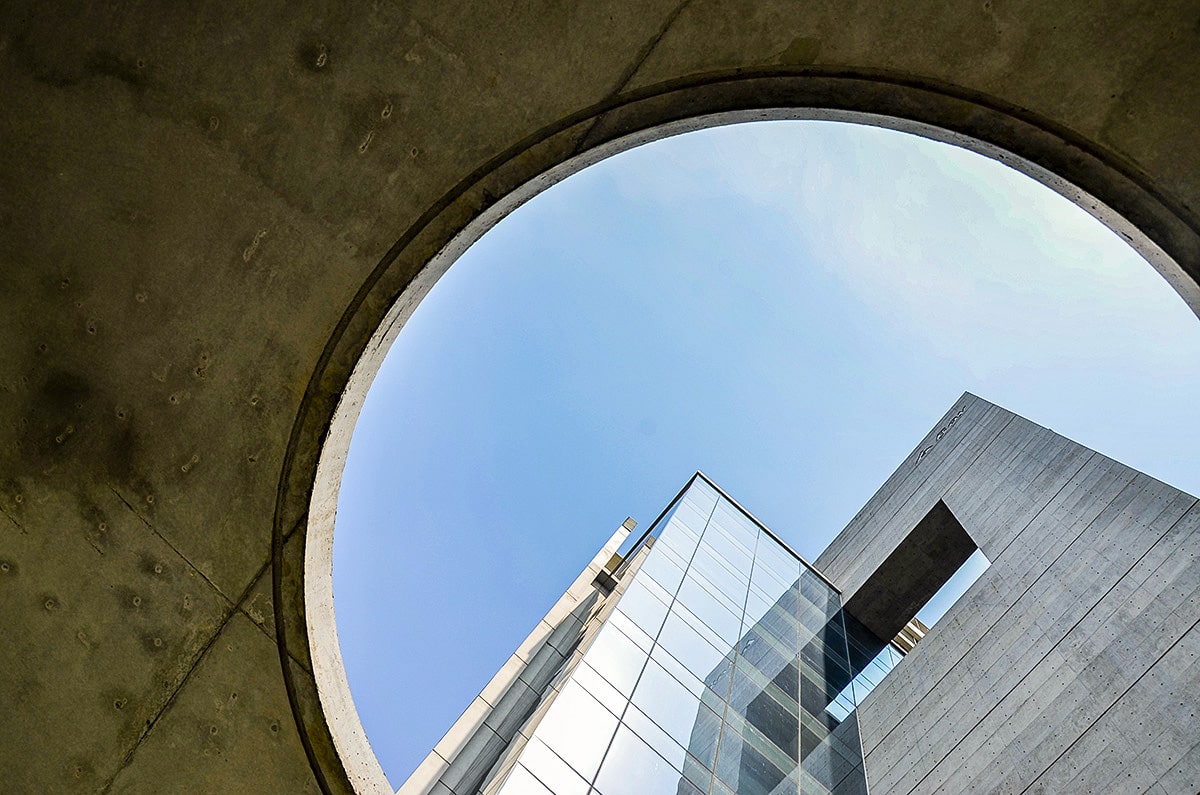 The curved view of Baridhara Lake, along with the urban city was an advantage to the building's design. In fact, it was supposed to be a full community centre but with a great view such as this, it would have been a lost opportunity. For Dwm4, that was a great challenge, when community and residential are combined, architects find it interfering with their concept as the two programs have opposing requirements.
Community buildings are fully sealed for closed ventilation but residential areas need open ventilation. To overcome this restraint, the team used a concrete canopy to create as a terminal that allowed privacy and is visually pleasing. Architect Mahmudul Anwar Riyaad and architect Mamnoon Murshed Chowdhury, the co-founder and the head directors of DWm4 made sure to look into every aspect to suit the climate. The building is installed with double glazed, low E-glazed glass to regulate the temperature that as well allowed more sound waves to refract from the building, as noise pollution was also a consideration. Due to the advanced technology and digitalization, the architect team utilized the opportunity to go beyond their comfort limitation and developed the building that reached the international standards.
Architecture merging Poetry
Ninakabbo, Gulshan-Tejgaon Link Road, Dhaka
Located in Gulshan-Tejgaon Link road, the commercial building Ninakabbo designed by the System Architects sets a fine example between architecture, identity and history. The project acts as a tribute to language, culture, literature, time's lost essence and attachments.
One of the most prominent works of Ar. Enamul Karim Nirjhar is Ninakabbo, built within an area about 21,600sft. The importance of having knowledge with emotions is integral to good character not only for humans but also structures; and only then will a story of gratitude towards life, cultural sustainability and proper values be told. Within such a process of architecture merging with poetry to form a profile feature, Ninakabbo is born.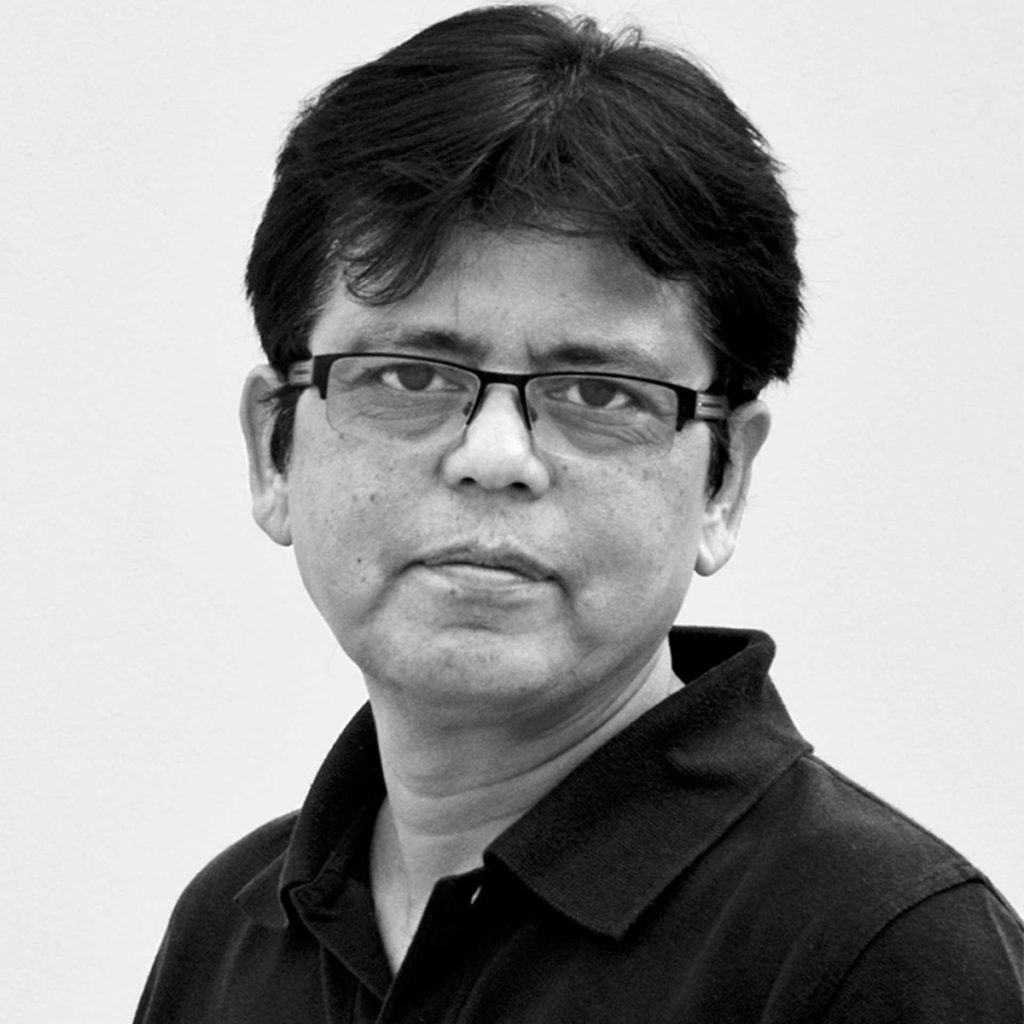 The project features an unusual display of poems of 12 eminent poets of Bangla literature, sculptured on its facades and seeped into the interiors as well. The water body, sitting areas and green encourage public participation where the elimination of visual boundaries associates the neighboring people to the designed space. Ar. EK Nirjhar has been awarded the Excellence in Architecture award 2013 for Ninakabbo. This Award was an initiative of Berger in association with IAB institute of architects Bangladesh to promote architecture of Bangladesh.
Redefining Workspace
– Blues Communications Ltd, Vatara, Dhaka
One of the first firms to bring a creative and playful approach to office space is Dehsar Works (DW). Their design execution of the office Blues Communications Limited set on to create a functional space that skipped away anything that encouraged repetitive and rigid working pattern usually seen in traditional office design formats. The ultimate result is an office that feels open, flexible and homely whilst fostering highly professional output.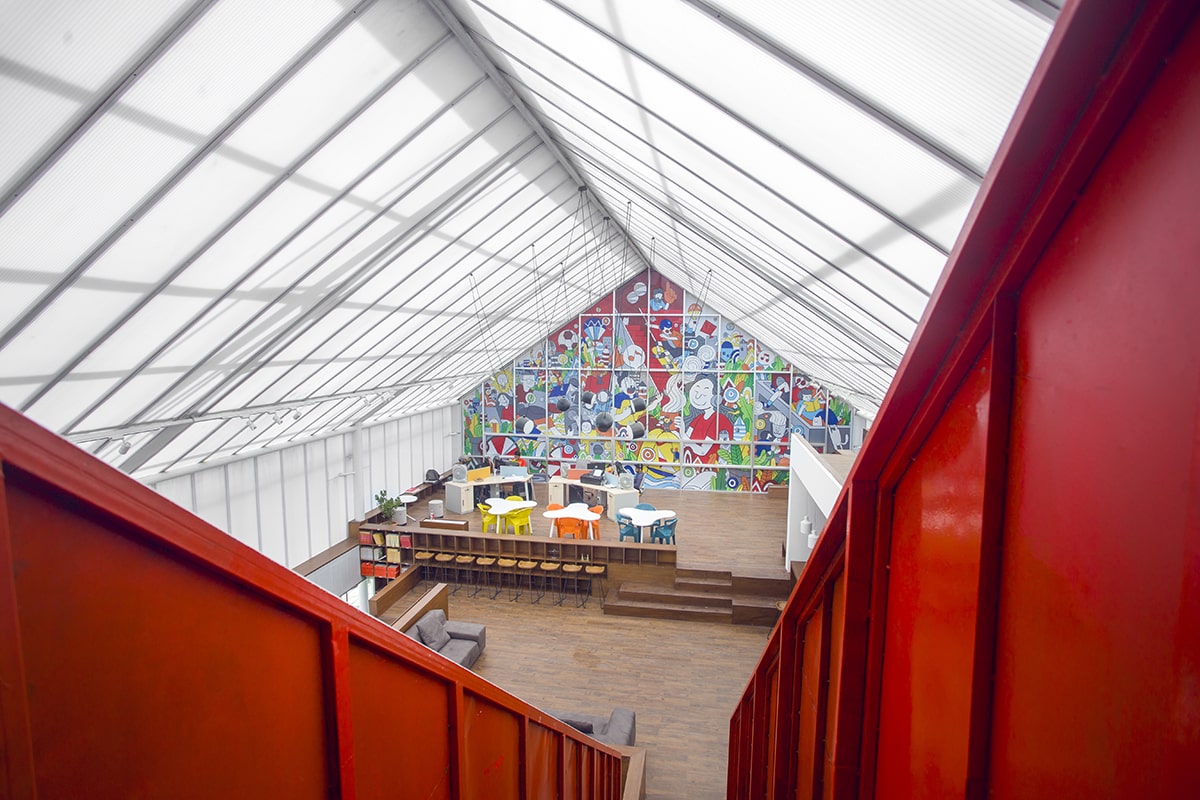 This creative hub sits in between the heavy dense neighbourhoods of Solmaid, Vatara in Dhaka city. Spreading over two floors, the wide rectangular-plan office spans almost 7,400 square-feet with flexible workspace that allows everyone free to pick up and work in the many open spaces distributed around the office.
The ground floor frames an open-plan office, promoting a collaborative working environment. The decision to propose an open office allowed the circulation between the departments to gather as one wholesome working zone, giving an important sense of unity. Researched and designed to bring more flexibility to the space, plenty of nooks as well as a range of unconventional workspaces are designed that offer a different level of privacy, suited for a quick chat, a phone call, or an informal meeting.
The high ceiling and large transparent glass façade shell allow natural light to the core of the building that undergoes constant changes as light reflections alter over the course of the day. At night, the Blue Communication Limited office is lit by white Led-lights, resembling a giant luminaire, while making the building shimmer in dialogue with the surrounding vibrant neighbourhood.
Banking Lounge-Style
– City Bank Flagship Branch, Gulshan
The City Alo Flagship Women Branch Design Project was commissioned to the Tanya Karim N.R.Khan & Associates architectural firm, also known as TKNRK. Aside from Tanya Karim and N.R.Khan, the project architect for the City Alo Flagship Branch was Shahnaz Masud.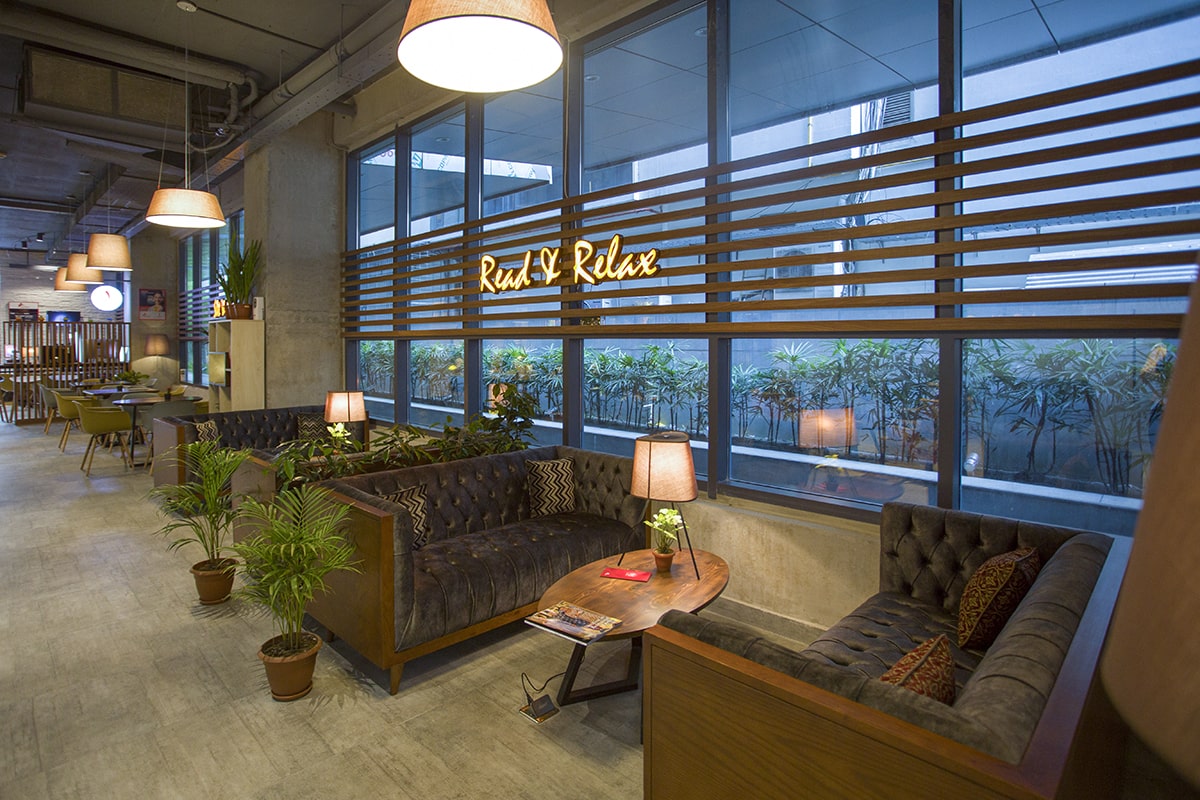 The idea was to make sure that this branch would be absolutely unlike a stereotypical bank branch. City Alo is the dedicated women banking division of City Bank. The bank has partnered with Gloria Jean's Coffees to place a kiosk in the branch premises. These kinds of cafe branches are seen in other countries like the USA, Singapore and Malaysia, but are quite a unique concept in Bangladesh.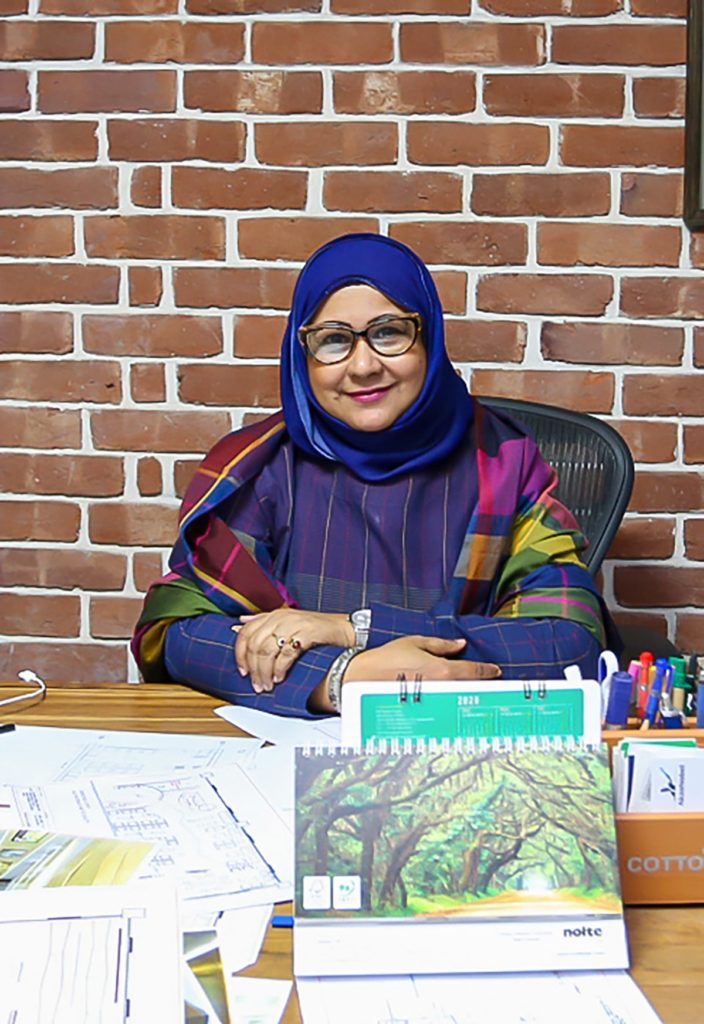 The artfully decorated lounge-like space presents a calming façade. It will be evident from the first moment that this is going to be the most relaxing banking experience of your life. 5,811 square feet of the ground floor includes tasteful seating arrangements, muted lights, Instagram-worthy wallpapers and experimental woodwork that only add to the warmth factor. Little splashes of colour here and there add to the feminine feel. Greenery is almost a prerequisite in instantly upping the comfort factor of a space and adding visual pleasure. The plush couches also make you feel relaxed. The architects strived to create a 'shabby-chic' look with some classical and rustic elements in the design.