Have you ever wanted the taste of authentic Italian cuisine? That only the flavours alone could make you feel like you are on a vacation in Rome? Then C House Milano is a spot you cannot miss to visit! It offers a wide array of items centering on authentic Italian delicacies that will most definitely make your mouth water. Once you get a taste of C House Milano's scrumptious dishes, you will not be looking anywhere else for the flavours of Italy.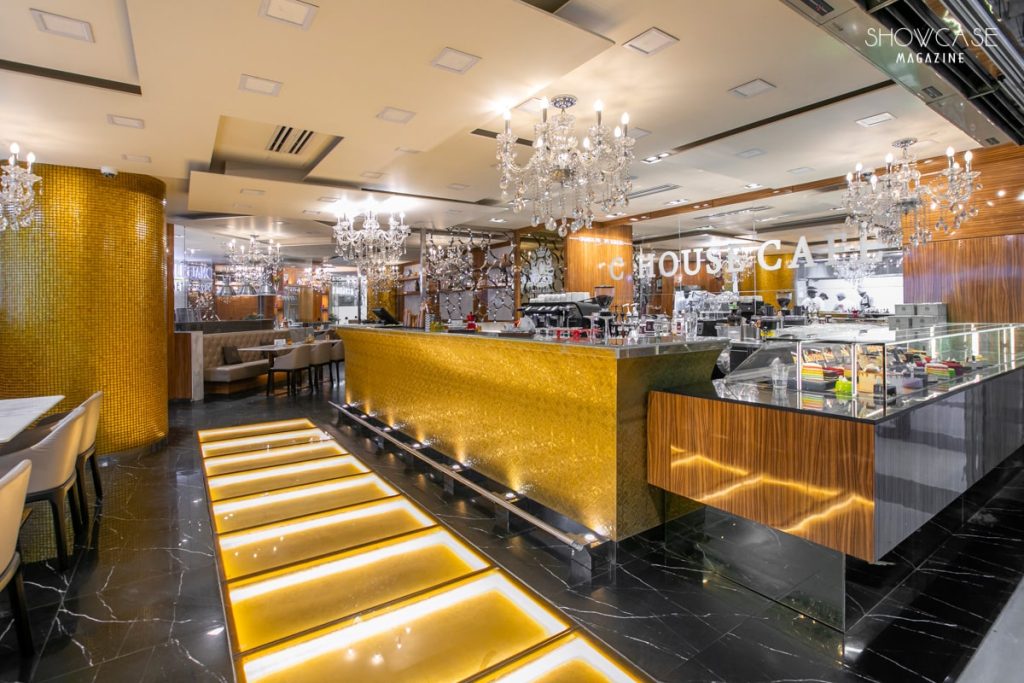 Being a chain restaurant, it has locations worldwide in places such as Dubai, Pakistan, Dominican Republic and even Palestine. It was first introduced to the Dhaka scene in 2020, catching the attention of many for its beautiful decor. It is located in Gulshan 2, just above Unimart.
As it is located in a place that is surrounded by many offices and individuals who come in to do their daily groceries, everyone steps into C House Milano not only for dinner but also for breakfast and lunch. According to the director of the franchise, Mrs Mahreen Nasir, her favourite sections on the menu are the desserts and the breakfast selections. Their breakfast menu is like no other, having items such as eggs benedict to even tiramisu crepes! The desserts displayed at the store and on the menu, really look like precious works of art. One would even feel hesitant cutting into those beautiful sweet treats!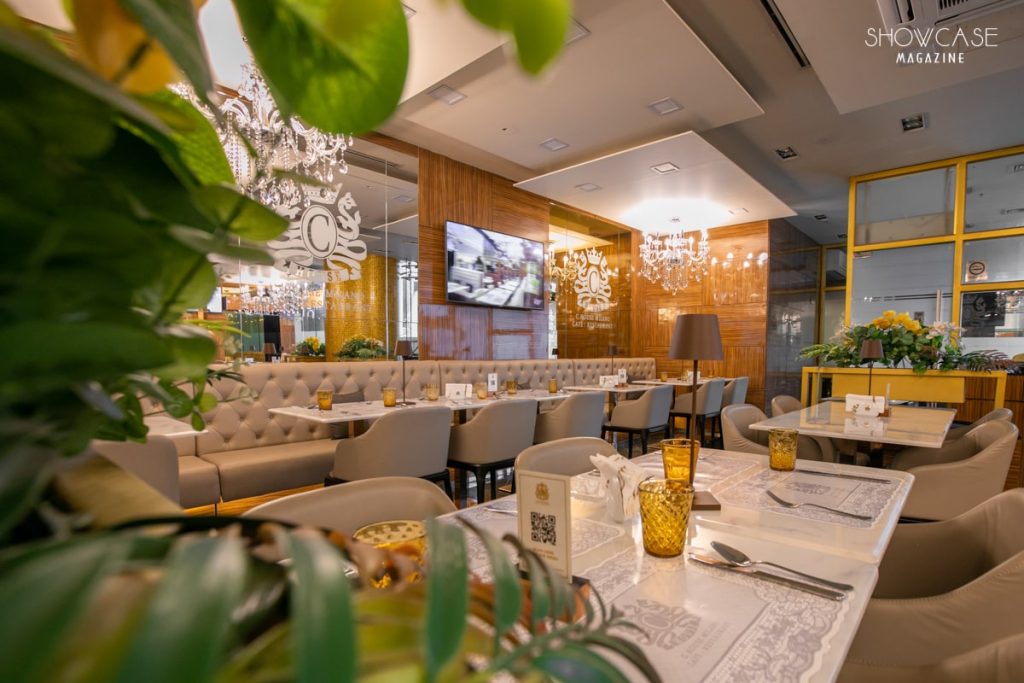 The carnival of colours and the ranges of flavours it offers make people come back craving for more every time.
"We wanted to bring a proper Italian chain to Bangladesh. C House Milano has its very own masonry oven (brick/stone oven) to heighten the Italian experience of its pizzas. We plan on changing the menus to offer what that specific season has to offer and make it the star of the show. During summer, the bestselling dessert was the Mango Cheesecake and Mango-cottas, as mangoes are abundant during summer. The main focus when making this franchise was the emphasis on authentic Italian taste and we have excelled at achieving this benchmark in the hearts of many," says Mahreen Nasir.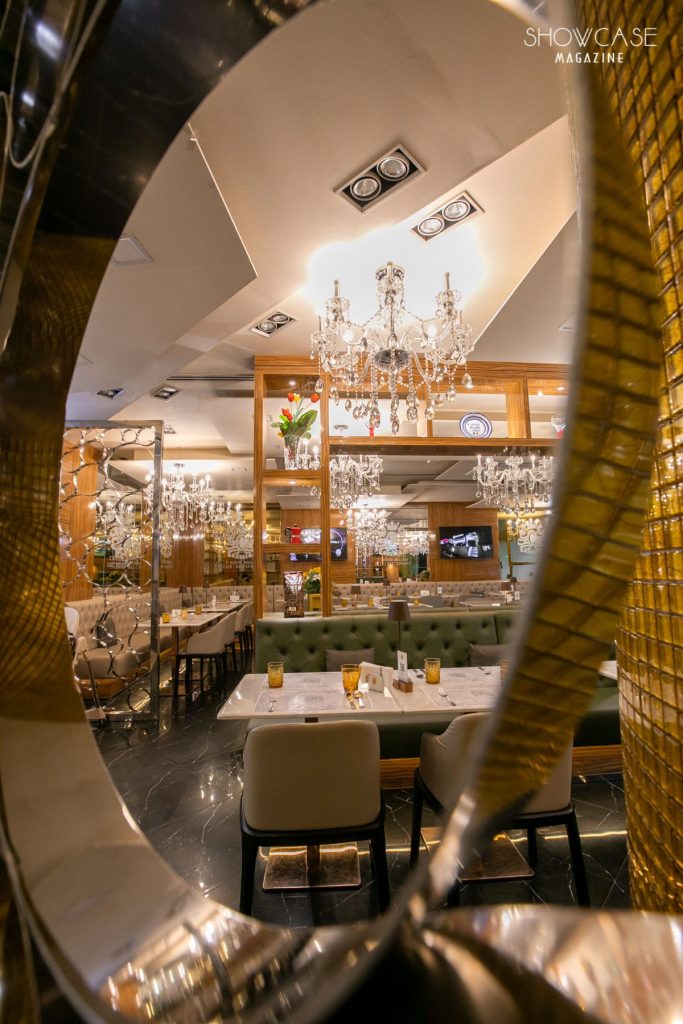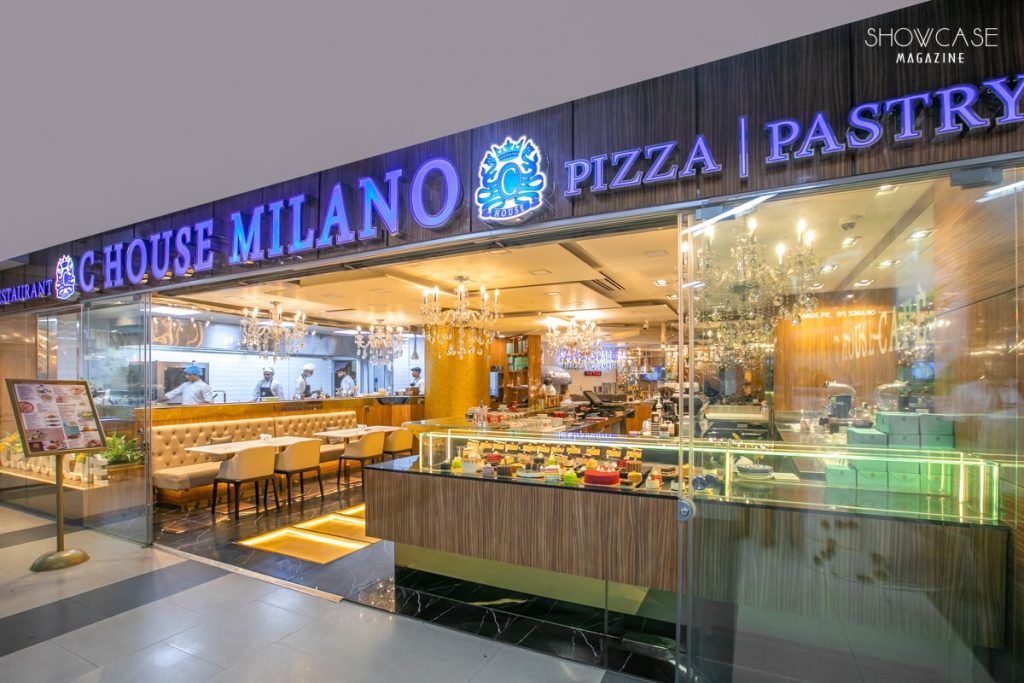 The restaurant speaks true luxury and provides an intricate dining experience for all. As you walk in, the first thing that catches your eye is marvellous decor. As stunning as the ambience is, it feels as if you're walking into a restaurant abroad.
The interior consists of gorgeous bejewelled chandeliers all around, suspended from the ceilings, illuminating the space.
Tones of beige, brown, sage green and grey are the central colour scheme for the restaurant itself. These earthy tones are soothing to the eyes and they compliment each other beautifully. The white marble tabletops add the essence of richness which is what Italy is about. Black marble floors add elegance to the interior, as one could never go wrong with black. They kept true to the decor that is followed for all the locations of C House Milano around the world. All the materials and decorative accents have been sourced from Italy to maintain quality and authenticity.
So, if there's one place you want to visit for your next date night or family outing, then you should not sleep on C House Milano. The welcoming and helpful staff will always greet you with a smile, recommend what's best for you and make sure you have a pleasant experience.