As the Japanese-Peruvian fusion restaurant Nikkei opened its doors in Dhaka, gastronomes were left enthralled. Offering a burst of flavours on the table and an incredible interior to match with it, the eatery takes a step ahead in its quest for fusion food.

The origins of the word Nikkei dates back several hundred years, to a time when a group of Japanese immigrants re-located to South America. The 'Nikkei' cuisine took birth from making use of new spices and ingredients that the new region had to offer. In the new millennium, the fusion cuisine has gained much popularity worldwide with discerning gourmets around the world.
Food Blogger Review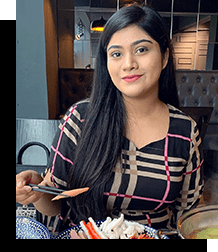 Nowsin khan Prova
Nikkei is a place which serves scrumptious Peruvian Japanese fusion cuisine. Their menu is filled with delectable and succulent items. Not just their food but also their soul soothing decor will take your breath away. A perfect place to have a delicious meal with a view.
The eatery takes its name after the famous cuisine and comes as the first of its kind restaurant in Dhaka, introducing the ever so popular Japanese hot pot style dining and a range of other Asian and Peruvian dishes. It was founded by a group of friends who have been in the food business for quite some time.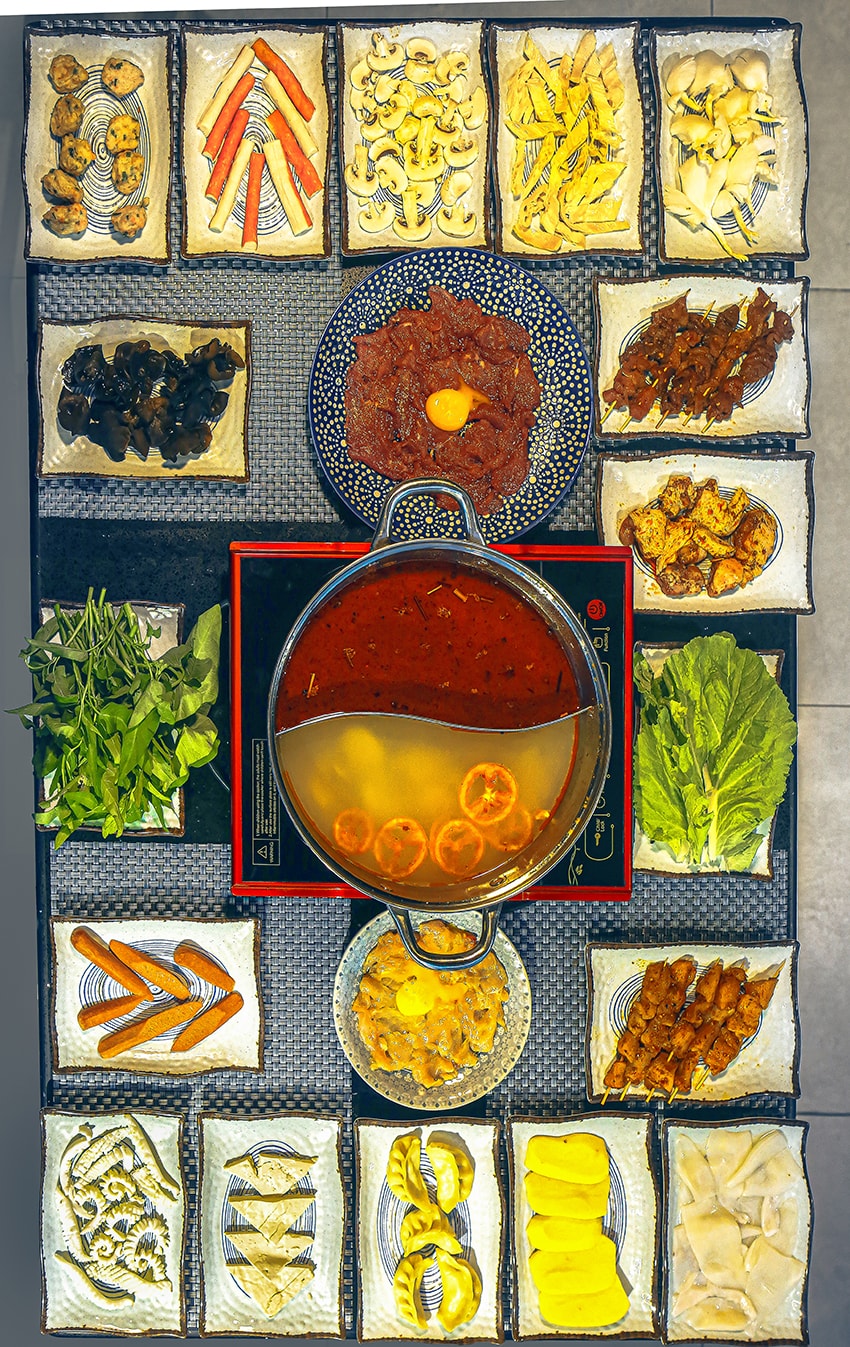 "We've set up the restaurant converging the Japanese and Peruvian cuisines into one and managed to introduce a local kick to it. It showcases the biting flavours of the world-famous cuisine without being too foreign", explains NR Vicky, one of the partners of Nikkei. The eatery has found the right balance between the slick, clean flavours of Japan and the spicy, playful palette of Latin America that without any surprise is attracting the foodies residing in Dhaka.
Food Blogger Review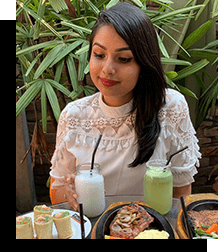 Ayesha Arobee
Nikkei presents one of the world's most precious and vibrant cultural fusions, Peruvian cuisine with a sprinkle of Japanese cuisine.The interior is vernacular and contemporary. It's simple yet edgy. The uni-coloured walls and silky textures of the amenities create the perfect ambience for a fine-dining experience.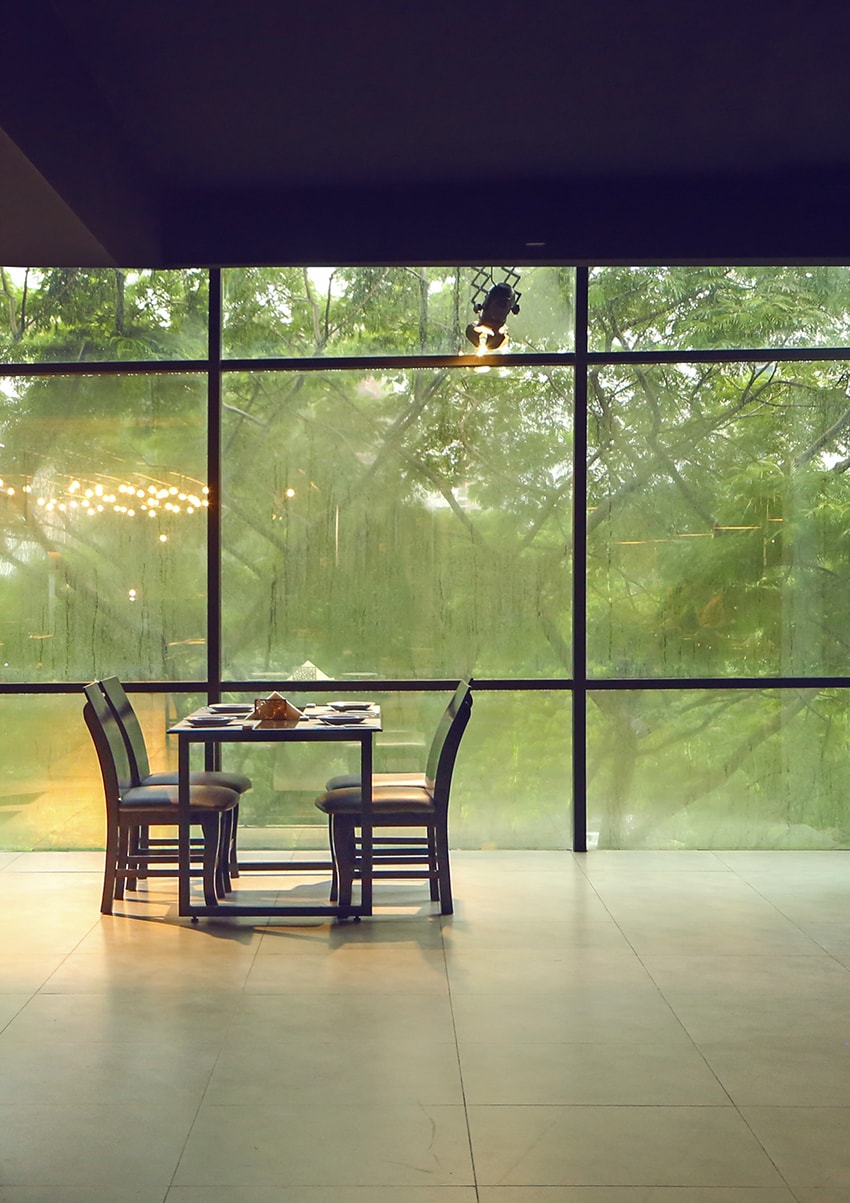 The original sleek and minimalist interior adds to the inventive creations of the eatery and succeeds to maintain the originality of the space. Designed from scratch by Interior Designers Aminur Rahman, Raisa Chowdhury and a team of four other architects from White Design Solutions, the restaurant is characterized by an uncluttered calm environment that emanates an upscale aura right from the first glance. A fine dining experience is expressed through their design in a creative and consistent way. The 2000 sq ft area boasts an open space with minimal visual obstructions. "We wanted to give the restaurant a spacious look in spite of introducing black as the primary colour. Skilful use of reflective mirrors and proper layout plan helped to achieve this", says Aminur Rahman.
Food Blogger Review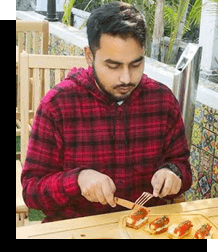 Mahabub Hossain Joy
Nikkei is one place in town that plays of light and shadow. Wide open space, large windows still a shadow will be waiting for you as you go inside. Loved the ambience as the seating arrangements let you talk to your partner without letting anyone eavesdropping. Their hotpot is amazing even though it's a new concept but a must try for experience.

Floor-to-ceiling black lacquered columns serve as classic design elements. The interior features dark finishing and use of natural materials that ooze with sophistication. A great attention to detail can be observed- visible in the served dishes, service and the selection of furniture and equipment of which the majority are bespoke and designed using locally sourced materials. What characterizes Nikkei best is its modern and black ambience that is further enhanced by the use of warm lighting. A large wall is cladded in board, bringing the look together.
Food Blogger Review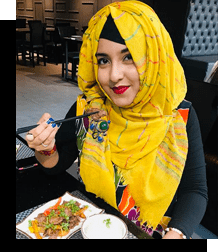 Rabika Rahman Sneha
Definitely, their sophisticated & affable service is what makes Nikkei appealing to the people of different ages. From spending quality time with friends & family to having short business meeting, it's an elegant atmosphere that would never disappoint you for sure! You'd never wanna miss their Grilled Beef Short Ribs & Salmon Belly Sashimi while paying a visit to them as they are my personal favourites!
"We used mirrors so that the space looks larger and not too dark. The mirrors reflect the hanging lights that we wanted to highlight", says Raisa Chowdhury. The ceiling was kept raw, just highlighting a few areas using mild steel frames. The details also play an important role in the elements of visual identity. Using finishing materials such as wood, leather, and steel, the consistency of the whole concept is emphasized.
An island countertop at the center helps to zone the space. A range of seating arrangement makes the eatery suitable for all kinds of meetings. Banquette seatings are perfect for a business lunch or dinner with friends; small tables with the spectacular outdoor view are a good choice for a romantic date. High bar tables are ideal for after-work catch-ups and snacks. Catering to large groups, a separate private zone is also offered. All in all, it is worth booking a table at Nikkei for your next eating binge, especially when cravings for fusion flavours and a fine night out call.