Travel East is a Pan-Asian fusion restaurant that provides customers with a thrilling ambiance of a fusion flavor, not just in their food but also in the blending ambiance of music, lighting, and décor. Architect Irteza Ameen along with the restaurant's co-founder and owner, Kashfica Alam and Monsur Alam Mishu, came up with the interior concept of this Pan Asian Fusion restaurant. As you enter through the curved door the green vines adorning the illuminated "Travel East" sign on a black yielded surface will embrace you with a soothing sight.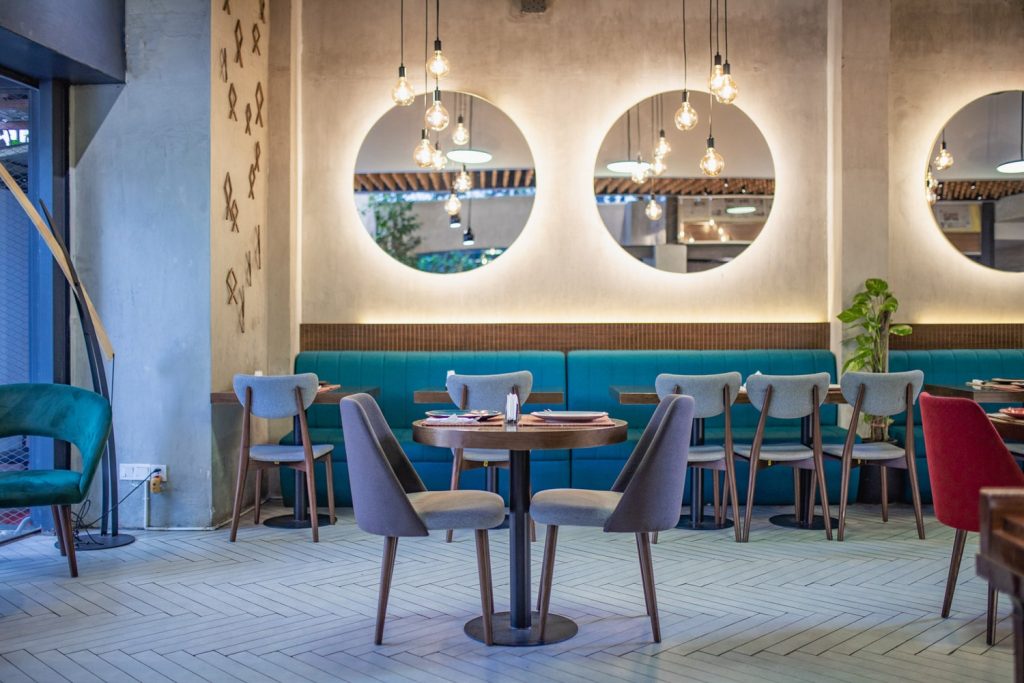 The interior design incorporates beautifully with Travel East's dining area, revealing the ambiance of "traveling in moments" while also evoking the grace and elegance of the past days. The restaurant is situated in a quaint area of Banani and is popular for its combination of coziness, comfort, and convenience. In order to provide a more personal Pan-Asian dining experience, they intended to conjure the feeling of a warm and sophisticated setting. They cautiously choose the dishes and include them on the menu while yet preserving each dish's unique charm. All in all, a reasonably priced location that people can go to whenever they wish with their friends and family.
As it was an old house or garage, it was challenging to adapt it for modern or commercial usage, thus throughout the construction phase, certain provisions had to be neutralized. And it took them a half year to complete the whole interior. The restaurant's owner and co-founder, Kashfica Alam and Monsur Ahmed Mishu tried their best to put their own flair on it while paying meticulous attention to every aspect and keeping the elegance factor in mind.
The owner's keen attention to detail is evident in the interior design, which features carefully chosen furniture that is arranged in line with the structure's architecture. For example, the wall enclosing the dining hall is decorated with colorful plates which creates a beautiful framework of light and shadow, a brilliant idea from the planners. Before beginning the entire process of opening this restaurant, both the owner and co-founder had certain requirements, the theme was full of green, so they sought to incorporate as many trees and plants as they could, as well as something that is very modern. The dining area appears elegant but not garish, serene, or not monotonous because of the texture-enhancing elements in beige and charcoal grey.
An embedded, cozy, calm, and elegant dining set is created by the subtle design, which also defines the spatial pattern and ambiance.
This environment encourages emotional resonance and provides peaceful and relaxing experiences. Plants are placed in every area, enhancing the color scheme along with colorful furnishings and wooden accessories. The private seating space is kept rather dimly lit while the rest of the dining room is kept relatively bright due to the installation of a variety of pendant lights, track lights, hidden lighting, and mirrors.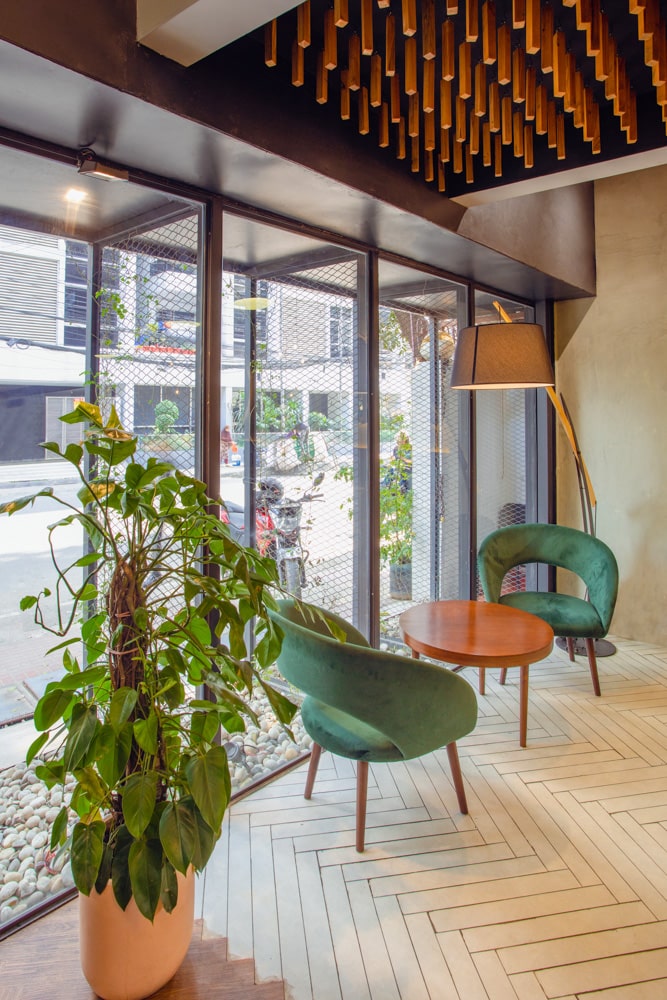 Due to limitations, they could only cover a quarter of the front space, which was originally intended to be fully covered by a mezzanine floor. Additionally, the space between the stairs' treads create a section that is currently being restructured to a larger area, to accommodate perhaps 10 to 12 people. The same wood flooring on the opposite side, adjacent to the stairs, is decorated with a mahogany-colored piano. They also have private rooms and three different flavors of sitting. They chose seats in vivid red and blue for contrast, and all of the tables are constructed of hardwood walnut. The long blue couch below a plate mural is one of the more central tenets, giving a subtle homage to the soft hues of Asia.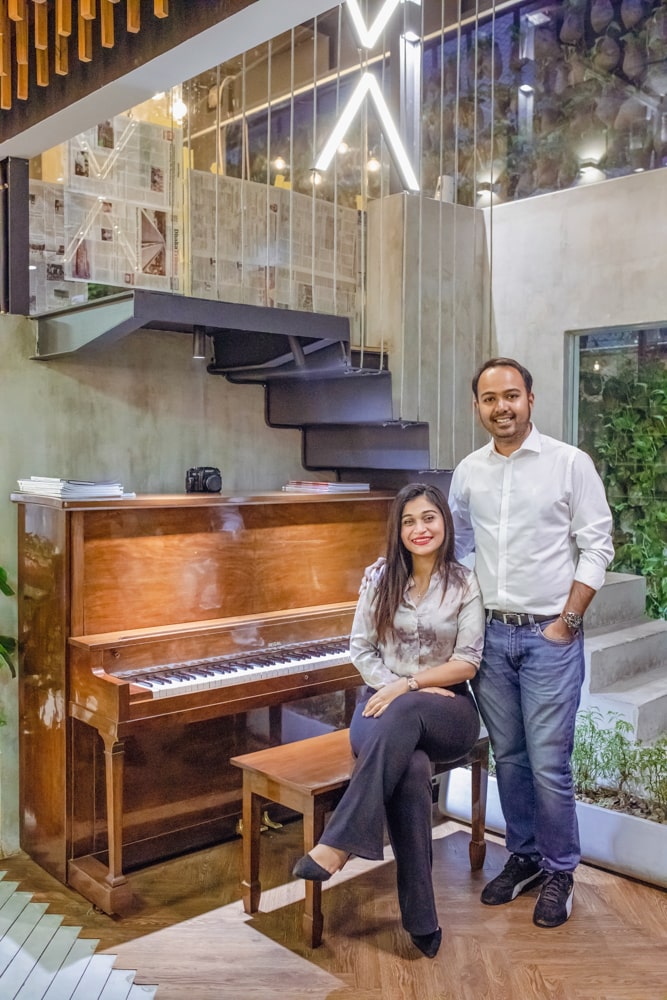 The interior of Travel East not only exudes a sense of tranquility coupled with vibrant opulence but also a certain resilience that causes one to halt and speculate on the outlook of the restaurant. This nearly ideal green between modern and fusion pulls one's mind to this saying.