At this point, coffee is less a drink, more a lifestyle to the city dwellers. Located right in the heart of Gulshan 2, the brand new branch of North End Bangladesh is a utopia for coffee lovers. Low ambient music, multi-level seating, and comfortable couches give its customers a pleasurable experience like no other.
North End is a synonym for coffee in Bangladesh. It has started its journey in 2010, intending to build a coffee culture in the country. North End Bangladesh is the passion child of Richard Hubbard and his wife, Chris Hubbard. The Hubbard couple had taken a trip to Bangladesh in 2001 to meet a friend and thought of starting a business here. So, they researched the market and developed their business plan by 2009. Before Rick Hubbard opened North End Coffee Roasters in Dhaka, he worked as a barista and coffee roaster for years. Chris was associated with the pastry business.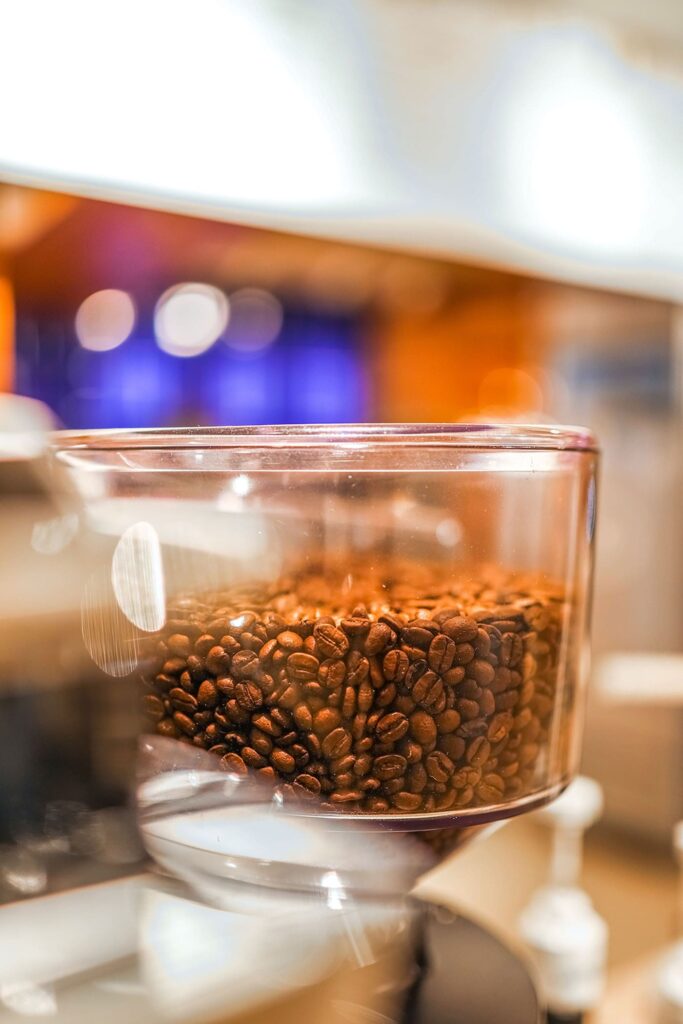 The first-ever North End Coffee Roasters branch was opened in 2011 at Pragati Sarani, Shahjadpur, near the US embassy. The preliminary idea was to make only small batches of freshly roasted coffee. However, the customers' response was so exhilarating that the second branch of North End had opened by the second year and by the third year, the third branch. Now they have nine branches in Dhaka and one in Ukhia, Cox's Bazar.
In a conversation with Mr Rajoan Hasan, Head of Sales, he talks about the location interest, brand value, and fantastic interior of the brand-new branch of North End, which was inaugurated on July 22nd.
Situated at a prime spot facing Gulshan 2 Avenue, this particular brand of North End presents a mesmerizing view at first glance. The cafe comprises an area of about 2700 square feet altogether. The sitting arrangements show great diversity, including double-chaired tables, big meeting tables with stools, relaxing sofas, etc.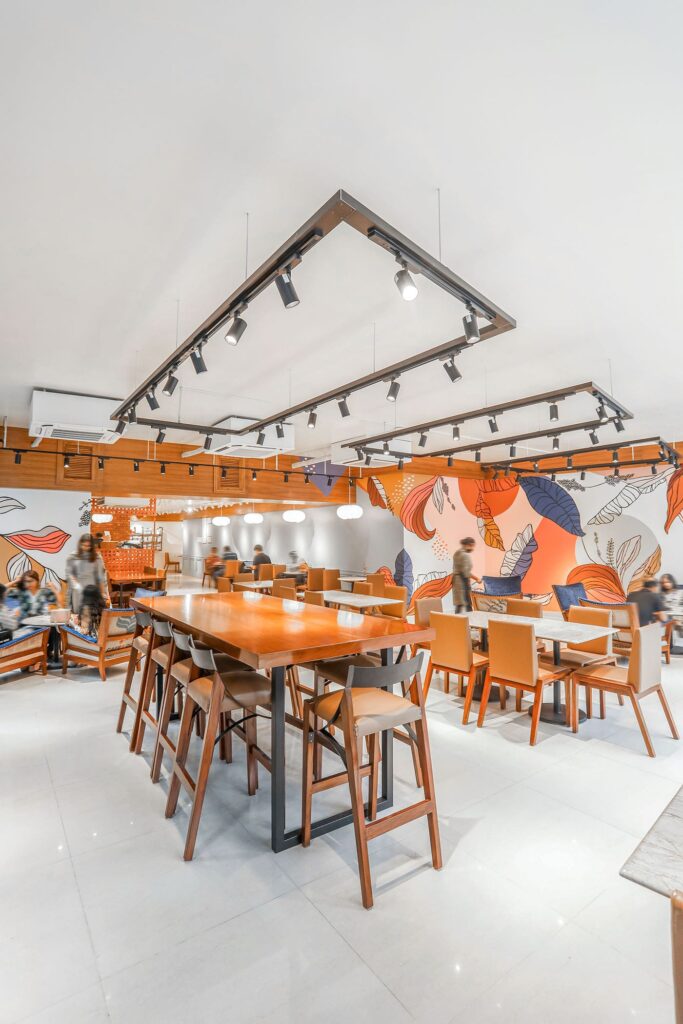 Entering the premises, a big framed picture of raw coffee beans will catch your eyes. Besides that, a showcase in rustic modern style displaying coffee roasters is placed. "People often misunderstand the concept of North End with some cafe that sells coffee beans. But the fact is, North End is a coffee manufacturer and provider that happens to have some coffee shop in the city," elucidates Mr Rajoan Hasan. The entire cafe is adorned with earthy tones and muted hues. Mr Rajoan mentions that these colours were explicitly chosen to resemble youth and happiness. As a result, the aura of the cafe radiates positive energy. One of the best aspects of North End Coffeeshops is its mural arts. At least in one corner of the cafe, you are going to find aesthetically pleasing mural arts. This branch is no different. The vibrant and lively mural painting which is a collaboration of Saria Saguaro and Kazi Istela makes for an eye-catching backdrop. While designing the interior, the highest priority was given to the customers' comfort.
"We aim to ensure an ambience that is close to home. And our customers verily consider North End as their second home.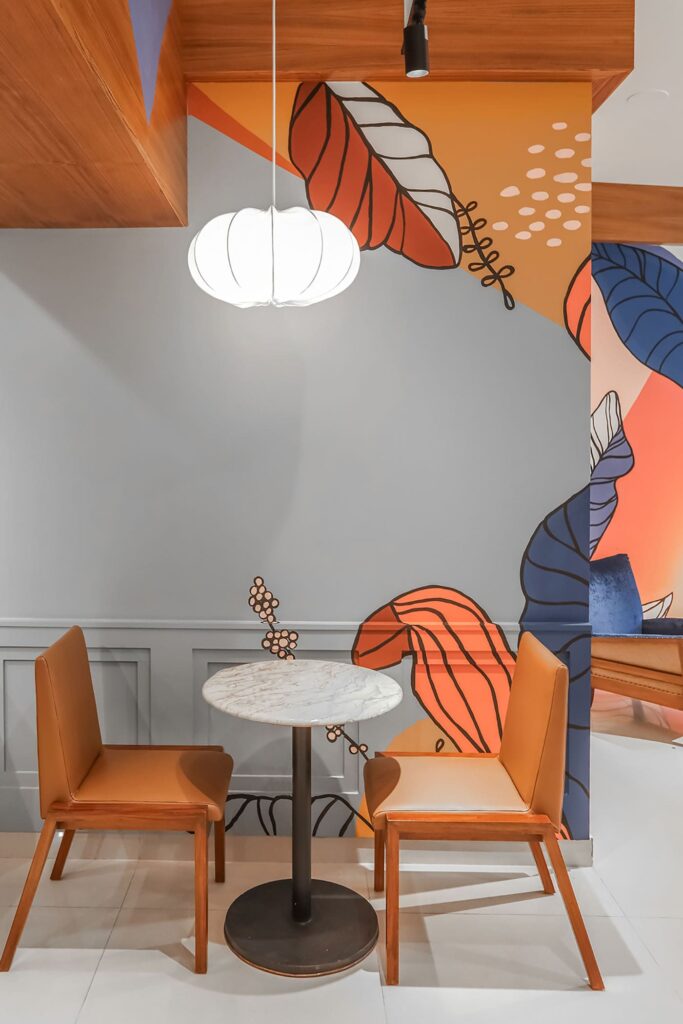 I have seen people coming here at 9 in the morning and leaving as soon as the cafe closes. That's not because they don't have any other place to go, but they don't want to go. North End is a detox place for many of us," happily shares Mr Rajoan. Being a local brand, North End aspires to indenture the local craftsmen. Hence, all the pieces of furniture and decorative items were made by local carpenters. Instead of employing interior designers, they made the designs by themselves and kept everything authentic and simple. "Richard is a man of provision. He just imagines and makes things happen according to that image. He visualized the harmony of the cafe, and our craftsmen made it real and tangible. Even the wooden partition you see here was very roughly drawn by us. But the carpenter knew how to bring it into beings," says Mr Rajoan.
North End not only brews coffee, but it also brews stories as well.
Each table has a different story to tell. Hence their motto is, "one drink, one customer, one experience.' Curling up in a corner with a book and ordering their cold brew or a hot cup of cappuccino for a perfect lazy morning breakfast, might be one's favourite part of the day.