In the bustling neighborhood of Dhanmondi, a unique dining destination has emerged, captivating the hearts and taste buds of food enthusiasts. Arch Bistro designed by Green Interiors opened its doors just a couple of months ago, offering an extraordinary experience that combines exquisite cuisine, thoughtfully designed interiors, and amazing landscape views. Since its inception, this gem of a cafe has gained immense popularity, particularly among the vibrant and discerning younger demographic.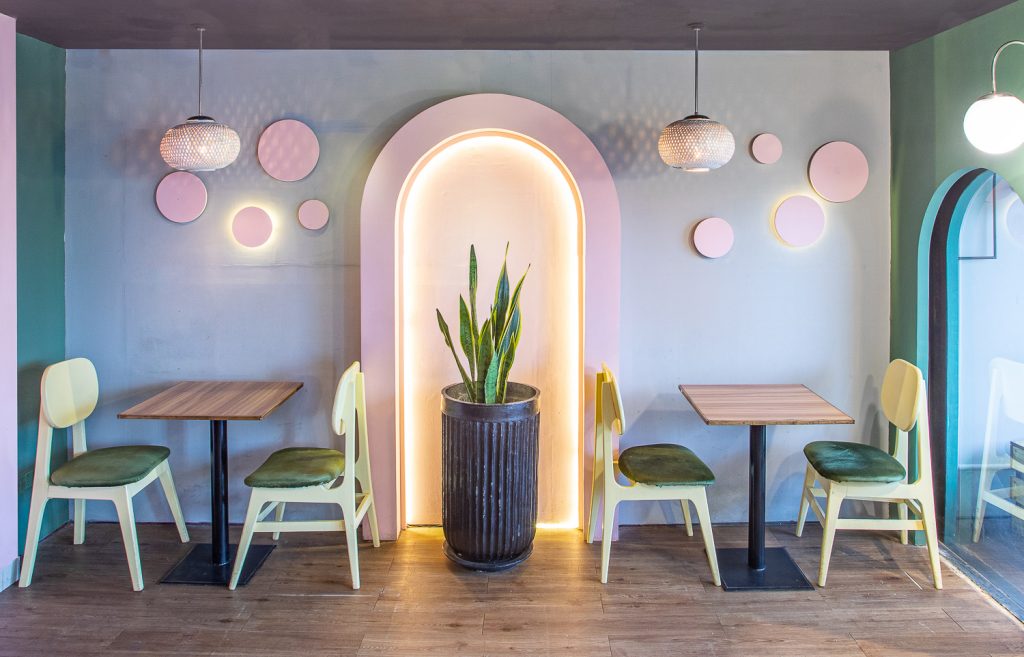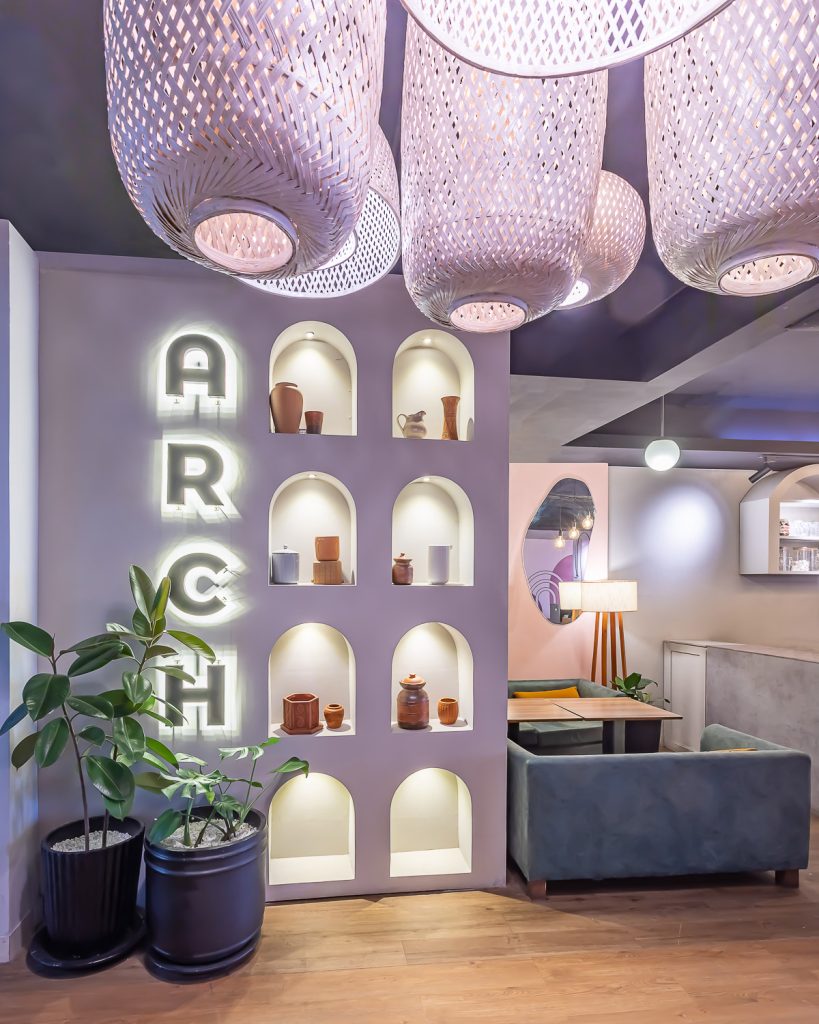 The owner of the restaurant wanted to incorporate arches as the feature evokes grandeur and openness. Apart from the arches, several green accents have been tastefully chosen from the owner's backyard garden to create a light and airy atmosphere.
From inception to execution, the Arch Bistro team encountered numerous challenges. Selecting the perfect color scheme and sustainable materials proved to be a daunting task. Nevertheless, their dedication to creating an eco-friendly environment prevailed, resulting in a visually stunning interior that harmonizes with the natural elements. Despite having a limited seating area of 1400 sqft, the team ingeniously incorporated streamlined furniture to ensure a breathable and comfortable space for guests. A peaceful place where you can breathe in greenery with a perplexing view of Dhanmondi.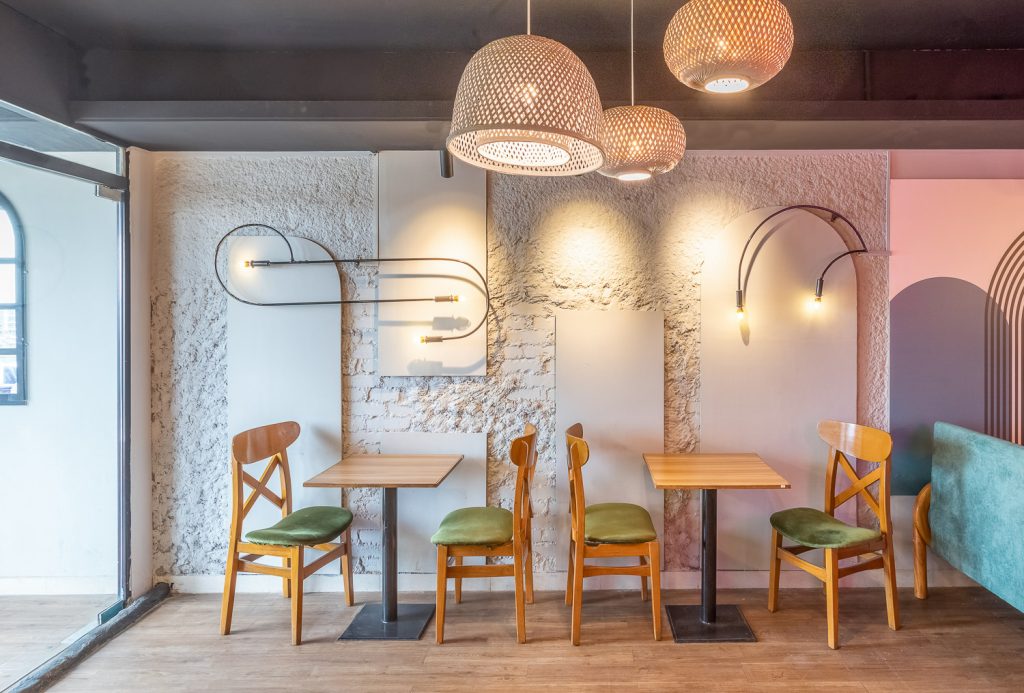 Arch Bistro adopted a well-planned zoning approach to increase the restaurant's operational effectiveness. The establishment is divided into five areas: a seating area, a hot kitchen in the back, an indoor counter, restrooms, and an outdoor balcony area. The counter is placed in such a way that staff can observe incoming and exiting clients and greet them individually. Additionally, the proximity of the kitchen and counter allows for seamless service, ensuring that customers have a pleasant and easy dining experience.
While the cuisine at Arch Bistro follows a distinctive strategy, the restaurant's primary focus is on culinary excellence. "Instead of overwhelming customers with a large menu, the restaurant serves a carefully curated selection of dishes that combine Western flavors with a smattering of local spices from Dhaka" shares Risalat Binte Rouf, Online Community Manager of Arch Bistro. "We mostly kept continental items with a few appetizers and side dishes from Mexican and Italian cuisine. Crowd favorites include their classic dishes like the deliciously Creamy Mac & Cheese and the scrumptious chicken Cordon Bleu. In the dessert sections, one may enjoy decadent Red Velvet or Brownie Batter waffles filled with handmade cream cheese, or indulge in the traditional Belgian waffle dipped in decadent Nutella or cheese sauce. Arch Bistro's beverage menu offers a variety of great shakes and cocktails to go along with the delectable food.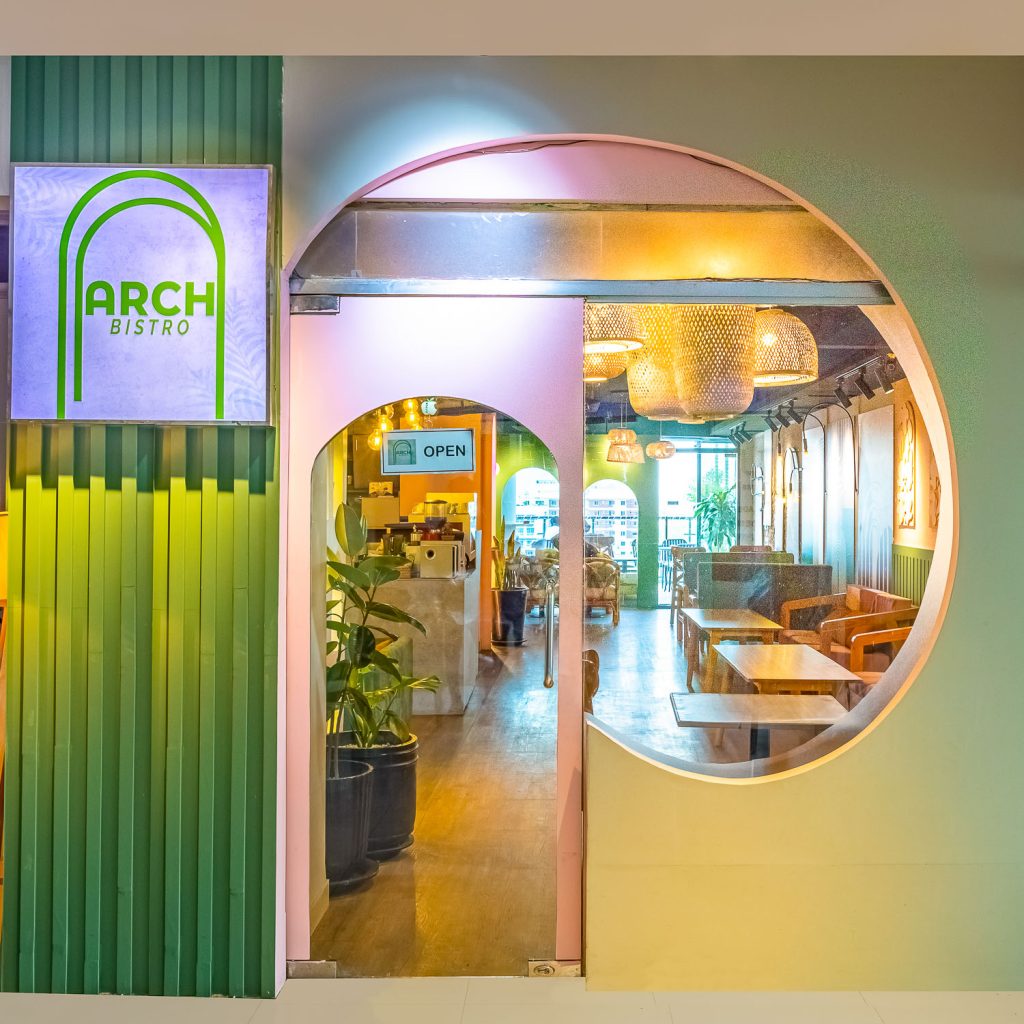 As the restaurant locates on the 12th floor, guests can overlook the wonderful view of the Abahoni field. No other restaurants in Dhanmondi have a vast view of such greenery under the open sky. Surrounded by rich greenery with the sky overhead, guests can enjoy their meals. This is an unbeatable setting that adds to the overall ambiance of the restaurant. Besides that, the interior is so earthy and elegant that you can't resist taking a picture.
Since its establishment, Arch Bistro has met with a great deal of appreciation and admiration from the local population. Its delicious food and welcoming atmosphere have established it as a popular destination among people, especially, teens and youngsters.