An artist, an entrepreneur, a creative activist, Nazia Andaleeb Preema is a lot more than the labels given to her. She is an enigma who is in the journey of connecting dots. Preema has made her name in the art scene of Bangladesh, as well as internationally. Her vision surpasses superficial artistic goals; art is a way of life that she preaches now.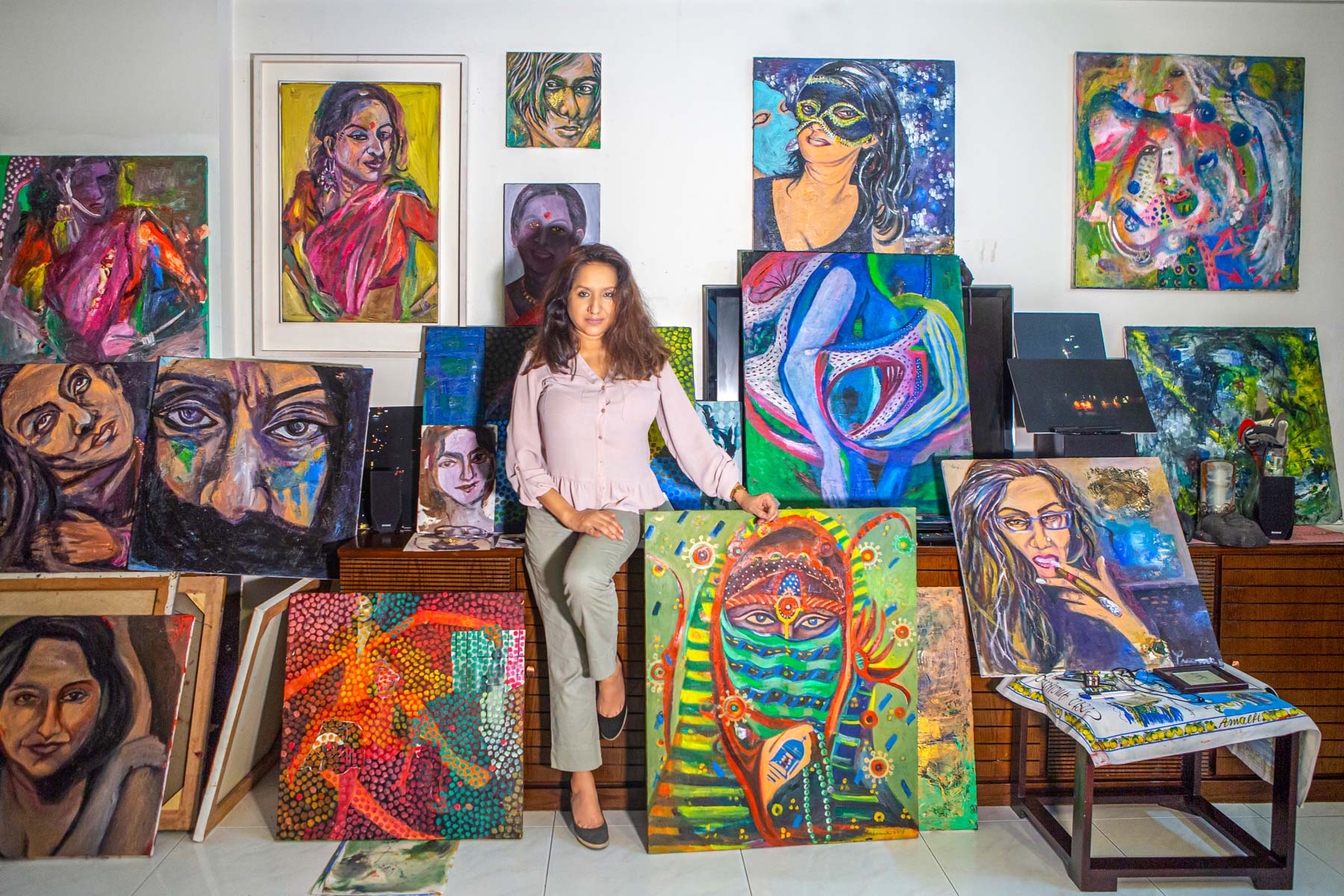 Formally, Preema's art journey started from the Institute of Fine Arts, in University of Dhaka. Her art journey is primarily process oriented. As she is a contemporary and a visual artist, she is continuously in the process of experimenting with her perception, expression, and interpretation. Preema defines herself to be limitless as her very process requires her to learn new media and technique of art, all that which surrounds the art, and beyond the art, "An artist is always in the practice of making art."
She attempts to understand the phenomenon of the universe, which manifests through all her media of art. Hence, she does not limit herself to a certain media of art. Preema further states, "Preference of media depends on what expresses the art best- be it acrylic painting, writing, or an installation." However, most often, it is oil paint and performance art that she resonates with the most. In the rendezvous with the artist, she passionately describes the intensity of oil paint, and it is that intensity which provokes her. Furthermore, if a genre of art had to describe who Preema is, it would be performance art— she says, "In the name of art one can do (almost) anything and everything."
When asked about people's reaction to her performance art, Preema replied, "I don't think I do care much about how people react to it. It is crucial to focus on what made me perform as an artist. As a matter of fact, it anyhow triggers the viewers to experience it. The challenging part of being a visual artist is the artist being successful in expressing the concept. Performance art in contemporary form is still relatively a very new concept in Bangladesh", the artist claimed. "Performance art is the strongest form of art, as I no longer reside in reality during performing. I go in a surreal and subconscious state," states Preema.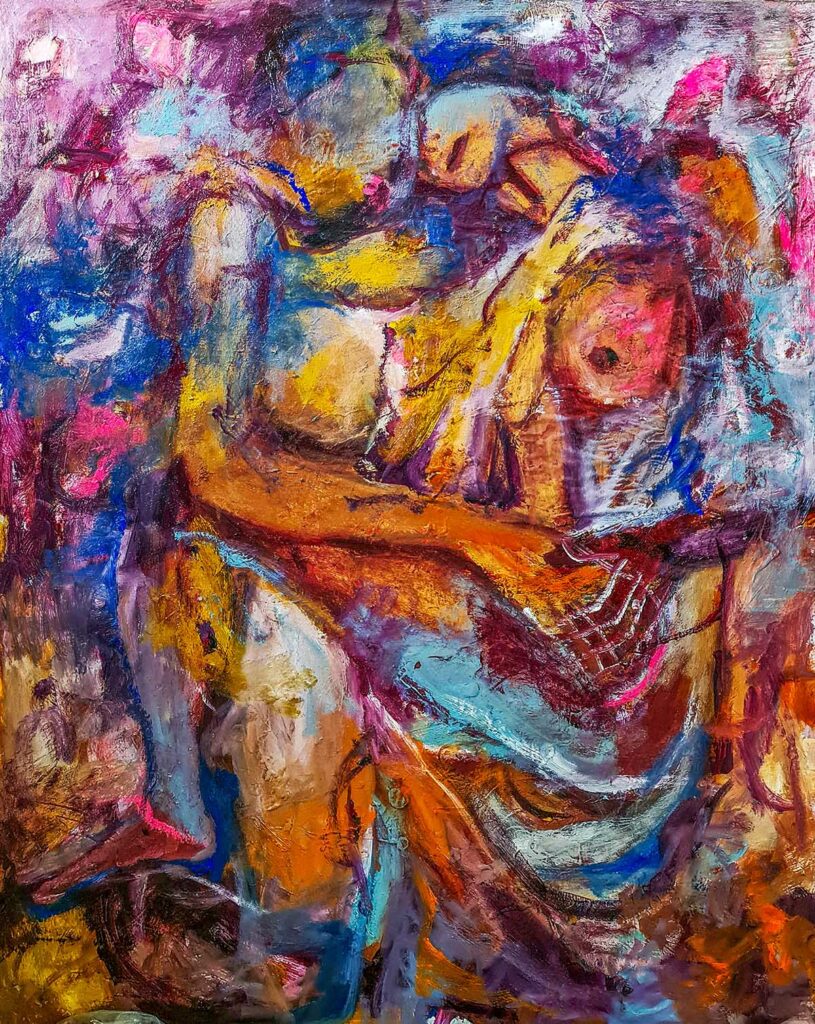 There is a persistent struggle between art and an artist.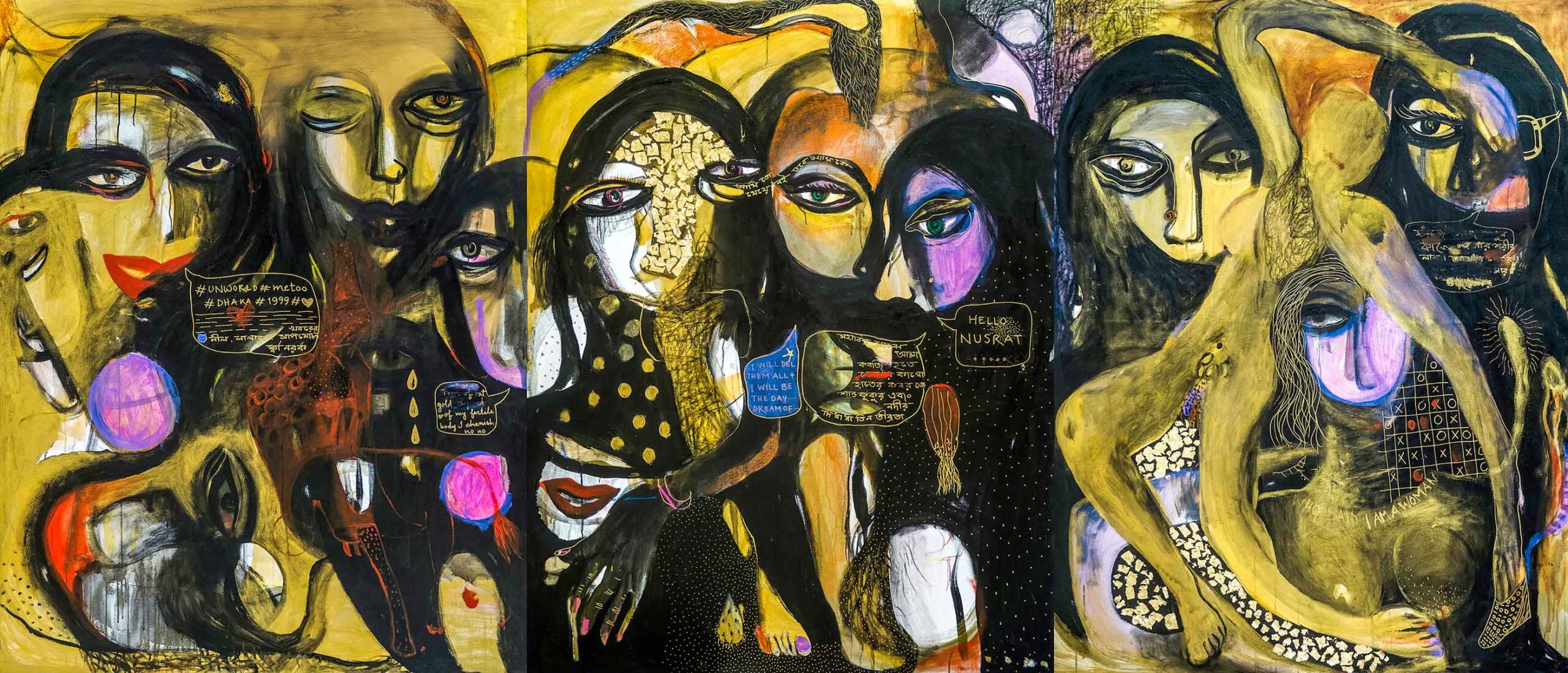 She keeps destroying her own concept of art and recreates it, in order to not be a prisoner of art
while art continues to provoke her.
Over the years Preema has been exposed to various international art scenes, out of which she exhibited her artworks in one of the oldest and most prestigious art events in the world, Venice Biennale, for its 58th edition in 2019. As proud as she is of all the participations and exhibitions in the most renowned art platforms of the world; however, Preema feels, "to be in the journey is the most exciting thing."
Her recently launched book, 'Preema Donna', reflects 25 years of her visual artistic journey, compiled in one book. It comprises all she has explored as an artist, and what people have observed of it till date .The journey is very personal to her, therefore, the compilation is for people to understand 'existence' through her artistic expressions. 'Preema Donna' is sectioned into 5 chapters— conflict, courage, wandering, vision, and connecting the dots.
Preema steered the conversation towards a personal journey of hers, sharing the tormenting experience she had during the pandemic; resulting in a 'rebirth'. During this pandemic, she experienced severe artist block. Intrinsically, Preema is a sensitive person; hence the sensitivity of her work is significant. The affect of the pandemic on her resulted in her not being able to draw. 'Preema Donna' precisely represents the journey afore that.
Generally artists tend to have preferred artist tools in their studio, as for Preema, she figuratively states, "Me. I am the only tool that's very necessary for me. If I am present in the studio as a whole, with all my pursuit, then only will my work receive full justice." She remarks, "He who doesn't know how to lose his senses in all consciousness, can be anything but an artist." Apparently, many of us are not whole, that we leave some of our parts behind to others. Preema further goes out to say that life of artists is to be taken into consideration besides their work, to be inspired by them. She is tremendously inspired by a few artists whose works contain soul in them— Mark Rothko, Francis Bacon, Pablo Picasso, Tracey Emin, Pierre Soulages, Vincent Van Gogh, Georgia O'Keeffe Mohammad Kibria, Nazlee Laila Mansur, and SM Sultan.
A personal favourite of hers out of many of her well acclaimed works is the 'Marry my egg' performance where she projects objectification of women in Bengali context. For the performance, she dressed up as a bride wearing her mother's bridal saree, and consumed eggs in silence, one after another.
At the end of the rendezvous, Preema says, "It's not about how many art pieces you've created or how many pieces you've sold.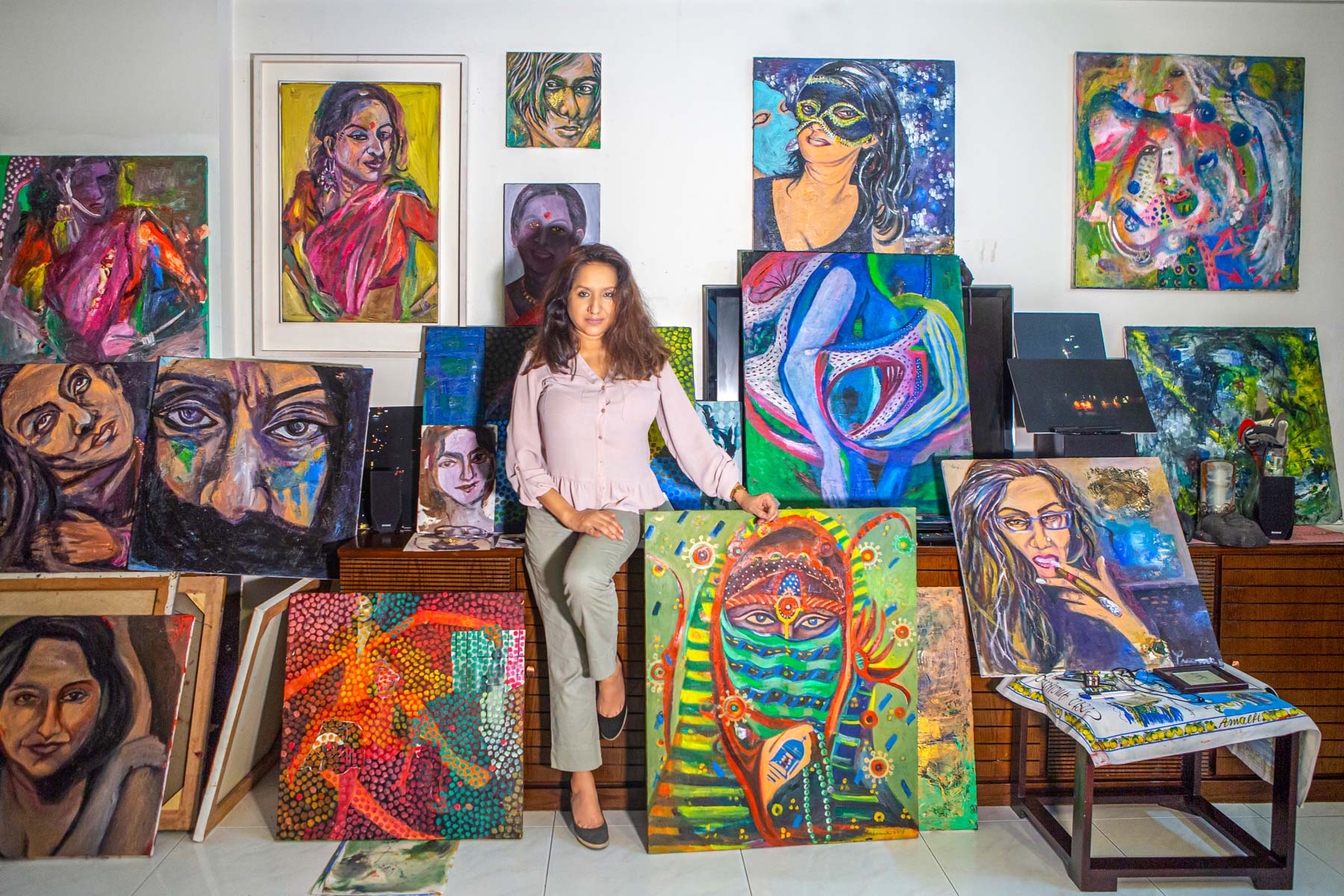 I want to be able to inspire art in people's life through my work and philosophy, to explore their inner-self."
Quick Word
1. At your creative best: in darkness
2. Without art __I'm nobody___
3. If not an artist then what? I would've been an 'art'
4. An artwork you wish you had created: The universe
5. The first word that comes to your mind when I say:
Japanese culture– peace
Video installation- cinema
Women empowerment- feminism