Considered quite an enigma, Novera Ahmed was the first modern sculptor in then East Bengal. All that is known about her come from secondary sources – more fiction than facts, some say – but, this much is for certain that Novera Ahmed was a bold, brave, and confident artist, extraordinarily gifted in sculpturing.
Novera Ahmed also came under the limelight for her unconventional fashion sense back in the 50s as she is often labelled as the confident artsy woman dressed as Baishnabi wearing rudraksha garland.
Born in 1939 – many argue it is 1930 – Novera grew up seeing her mother make dolls and houses from clay, something that fascinated her a great deal about sculptures from quite a young age. As she grew up, Novera's interest in studying the art of making sculptures grew alongside and eventually, she made her way to Camberwell School of Arts and Crafts, despite all odds. After completing her degree, she returned to Bangladesh and during 1956 – 1960, she had worked on about 100 sculptures in Dhaka.
In the early stage of her career, Novera Ahmed's works were influenced by English Artist Henry Moore. She experimented with geometrical and anthropomorphic forms, where she designed sculptures mixing human and animal figures using stones and concrete. Eventually, she included steel, iron, and bronze in her sculptures. Later, Novera got fond of spray paintings, some made using plane crash remains, which were revered for their innovative qualities and accurate lines. It did not take long before she discovered her footing, averting from influences. In the late 50s, Novera worked alongside Hamidur Rahman, a Bangladeshi sculptor and artist, on the original design of the Shaheed Minar.
Novera's first solo exhibition, 'Inner Gaze' took place in Dhaka in 1960. Some 75 of her works, mostly made with cement, were displayed during the exhibition. The exhibition helped Novera come into prominence. She also had an exhibition held in Lahore in 1961 and another one in Paris in 1973.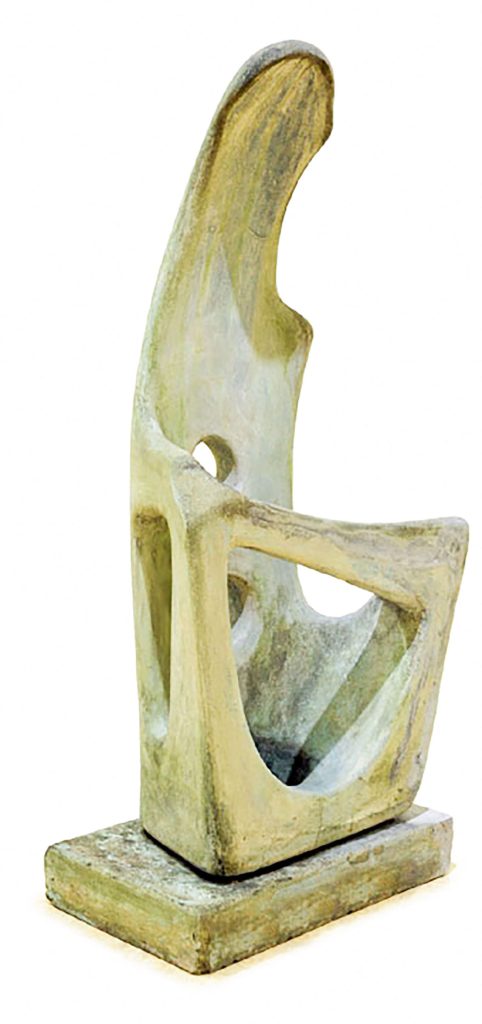 Novera Ahmed's artefacts were a result of extensive academic training and practical knowledge. The mixture of folk traditions and western art is quite evident in her works. Many of her works depicted the rural way of life. Her artefacts also included Buddhist themes.
Novera incorporated the ideas of rural life and folk motifs brilliantly in her extensive family series.
Novera designed the sculptures in the series to represent the love between women and their children. 'Composition' and 'Reclining Figures' are two of the sculptures in the series. Some 33 sculptures of Novera Ahmed can be found in the Bangladesh National Museum. One of her other notable works includes 'Dance of the Sun' which was inspired by the powerful movements during Bharatanatyam, a major form of Indian classical dance. Le Petite Serpent, Le Djinn, Angkor are also some of Novera's famous sculptures made with bronze.
Novera started travelling around the world in the 1960s and 70s. Her visit to South East Asia gave her inspiration for her works on the anti-war movement. Eventually, she moved to Paris where she settled. There, Novera met artists like Paul Cezanne and Henry Matisse who also influenced a lot of Novera's later artworks.
In 1974, Novera had an accident in Paris that badly affected her spine. From 1974-1984, she along with her partner Gregoire de Brouhns travelled extensively across Europe and visited India. During these 10 years, she did not work but she started working again, on paintings and sculptures, after her hiatus and she continued to till she drew her last breath in 2015.
It is safe to say that in her flamboyant yet a life lived away from the public eye, Novera revolutionised sculpture-making.
She did not only make an entry into the male-dominated field in the 1950s but she flourished and left an example for aspiring sculptors to follow in the decades to come.
Even though her work took a backseat in Bangladesh over the years, they were rediscovered, time and again, for their sheer merit. One of Shilpacharya Jainul Abedin's quotes perfectly fits in this situation as he once said, "It will take us a long time to understand what Novera is doing here". The Bangladesh government awarded this revolutionary artist Ekushey Padak, one of the highest civilian awards in the country, in 1997. After her death, Novera Ahmed's partner, Gregoire de Brouhns, set up a museum consisting of her works. The museum, Musee Novera Ahmed, is situated in a quaint French town – La Roche-Guyon – in Paris.
In all honesty, the life of Novera Ahmed is perhaps no less than a myth owing to the lack of information and the abundance of mystery surrounding her. But perhaps the real Novera Ahmed could be traced in the work that she loved and invested so much of her time in.