The Bangla word "Shilpacharya" is roughly translated as "A great teacher of the arts" in English and it is synonymous with Zainul Abedin, one of the greatest Bangladeshi painters of all time, one whose name is widely known across the country and beyond.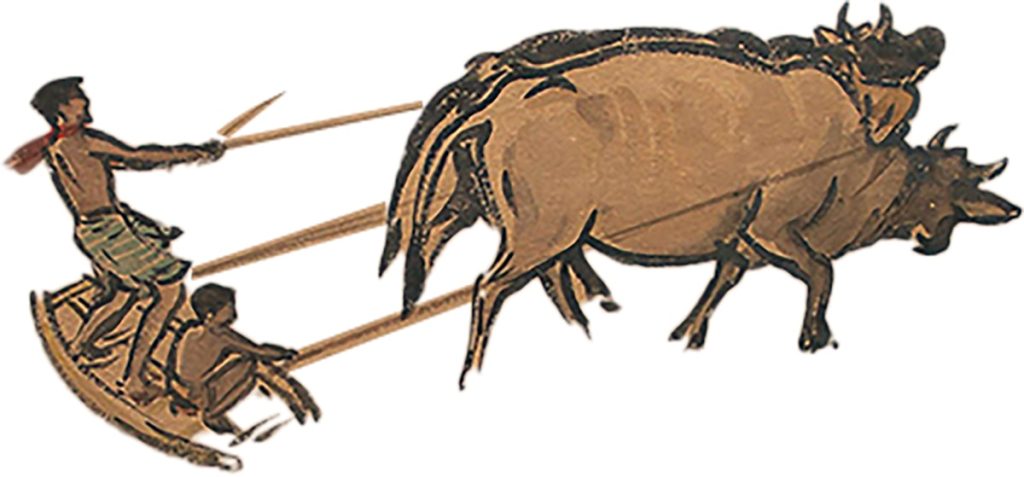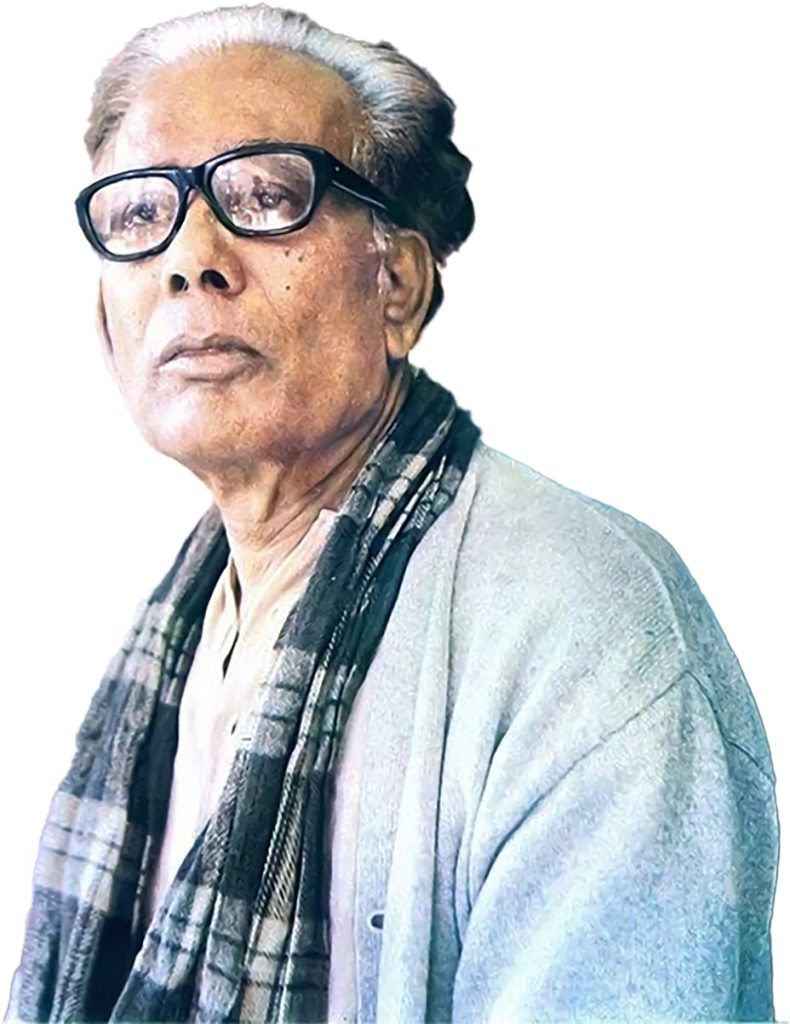 Born in 1914 in Kishoreganj, Zainul Abedin is considered one of the pioneers in the modern art movement in the country. Throughout his widely journeyed life, Abedin produced many notable works through the skilful bold strokes of his brushes, some of which went on to shape the artistic movements even beyond his time.
One of his most remarkable works includes "The Famine" series of the 1940s, painted in Realism, where Abedin depicted the sinister truth of human suffering during the Bengal Famine of 1943-44. With the ink he made by himself by burning charcoal and using cheap and ordinary packing paper, Abedin made the sketches of the famine with rapid brush strokes. His sketches captured the haunting images of skeletal figures fated to die of hunger during the famine and his extraordinary work was critically acclaimed around the world. Some of Abedin's other widely known works include "The Struggle", "Rebel Cow", "Nobanno", "Study of a Crow", "Two Faces", "Two Santhal Women", "Four Faces", "Bathing", "Painyar Ma", "Pulling Boat", "Bride with a Mirror" etc.
The "Rebel Cow" in particular was a brilliant mix of realism and social inquiry done with impressive aesthetics. The painting, created with watercolour on paper, depicted a cow trying to break free from her binding rope. Abedin's "Two Santhal Women" was part of his modernist paintings of Santhal women. In 1970, Abedin also made dozens of paintings about refugees after visiting Palestinian camps in Syria and Jordan.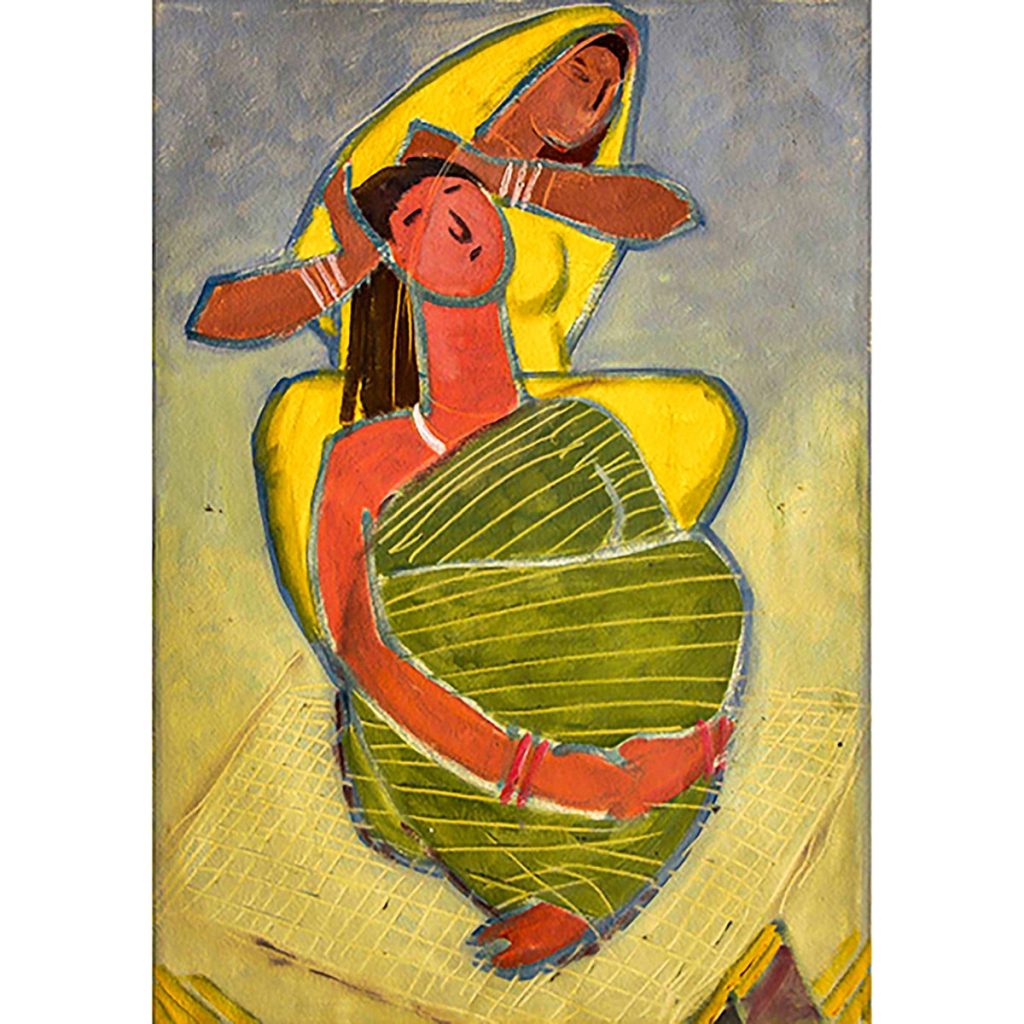 Growing up, Zainul Abedin spent his early days near the banks of the mighty River Brahmaputra – a river and its surrounding natural environment that was his source of inspiration in many paintings. Some of his works that were done as a tribute to the River Brahmaputra – a series of watercolour paintings – earned Abedin well deserved recognition in 1938 as he received Governor's gold medal in an all-India exhibition, an achievement which gave Abedin enough confidence to forge his art style.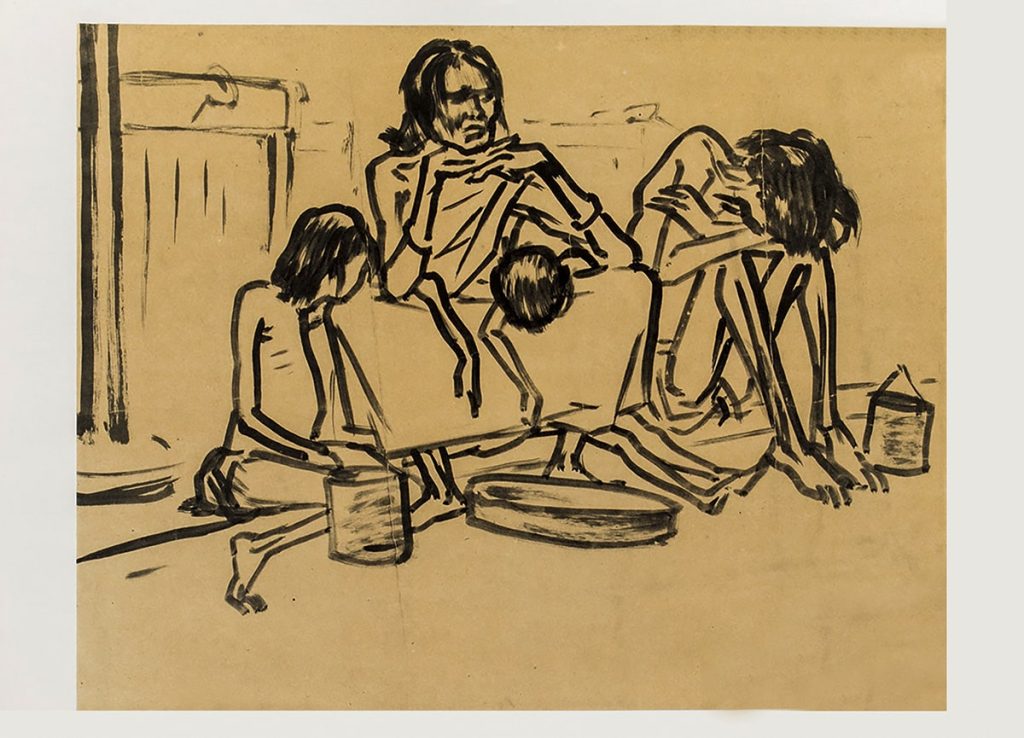 Zainul Abedin received institutional training in art from 1933 to 1938 when he got admitted to the Government School of Art (currently known as "Government College of Art and Craft") in Kolkata. There, he learned about the European and British artistic styles and later joined the same school as a faculty member. It was there that he was attracted to Realism after feeling dissatisfied with the limitations of the Oriental style. However, Abedin always remained fond of lines, as is evident in most of his works.
Zainul Abedin also received training from Slade School of Fine Art in London where he was inspired to forge the "Bengali Style" – characterised by folk forms with geometric shapes, use of primary colours, and semi-abstract representation. But eventually, Zainul Abedin returned to his laid-back and romantic approach to art but this time, there was a twist – the artworks of nature, rural life, and the daily human struggles – were realistic yet modern in appearance. Considered the most foundational figure in modern Bangladeshi art, Zainul Abedin was closely involved in the development and advocacy of fine arts in his country from the end of the British colonial era through the tumultuous decades of Bangladesh's infancy. In 1948, Zainul Abedin helped establish the Institute of Arts and Crafts (Currently known as the "Faculty of Fine Arts") at the University of Dhaka.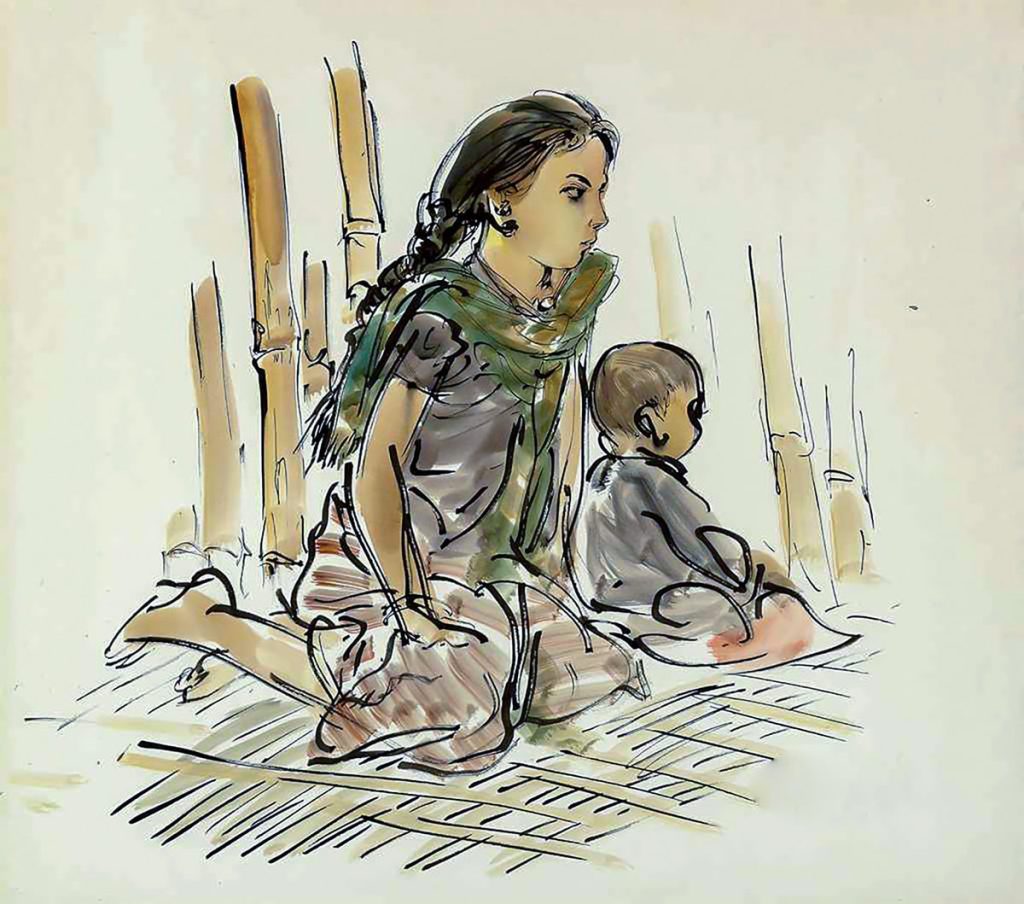 He was also closely involved with the Bengali Language Movement and the Liberation War of Bangladesh in 1971.
After the independence in 1975, Abedin founded the Folk Art Museum at Sonargaon in Narayanganj and a gallery with his works in Mymensingh.
Revered by both critics and the general audience, Zainul Abedin did not only just inspire but also was a torchbearer in the contemporary modern art movement in Bangladesh.
Often termed a "Legendary Bangladeshi Painter", Abedin was a teacher to famous artists like Monirul Islam, Mohammad Kibria, and Mansur Rahi, among countless others. This great warrior in the realm of fine arts breathed his last in 1976 after developing lung cancer and is buried beside the Dhaka University Central Mosque.