What is your opinion about the interior architecture scene of Bangladesh right now?
Bangladesh Interior Design has evolved to an extent which allowed our works to be recognized internationally. Designers have become more bold and flexible about their projects and they are now more aware of how their work is perceived by the world. I believe with the right direction, designers will be recognized globally for their exceptional works.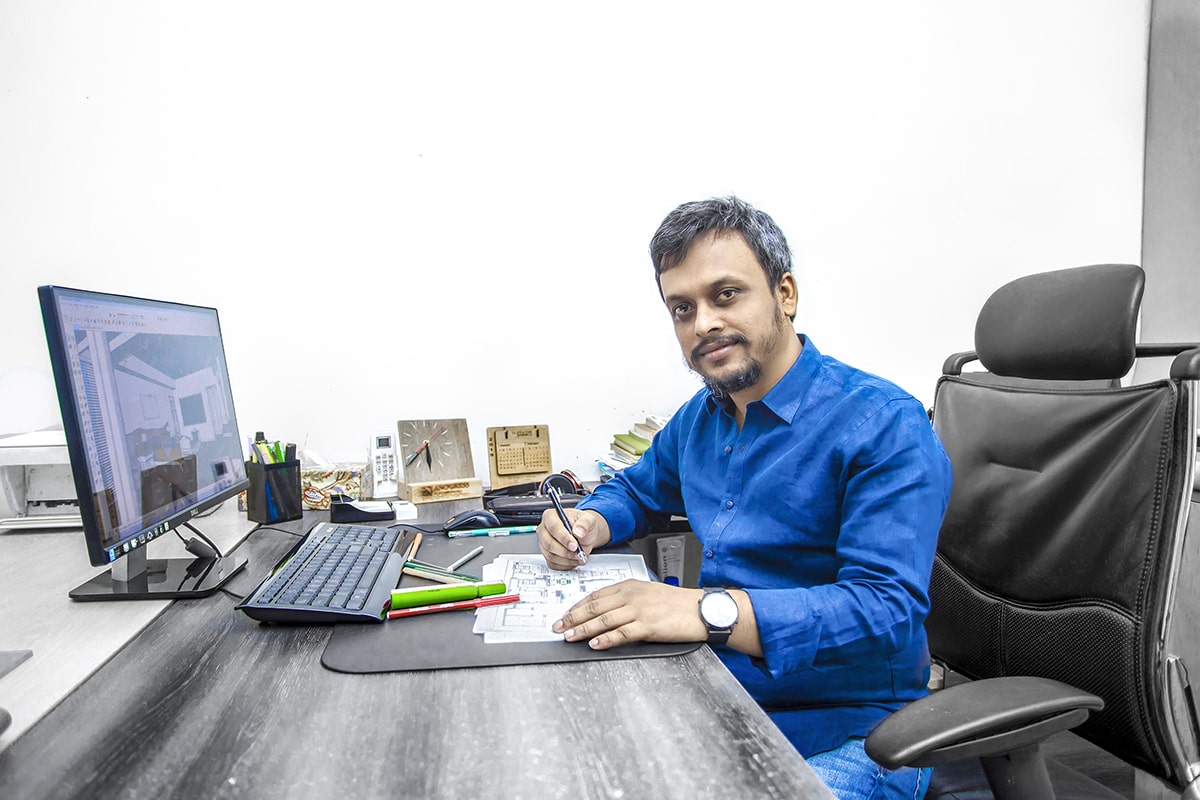 What according to you is the future of interior architecture of Bangladesh?
With the continual possibilities of more advance technologies and accessible research, it facilitates the designers and keeps them constantly motivated. With such great advantages, the future is becoming ideal for our fellow designers. As the Vice President of Interior Architects Society of Bangladesh (IASB), we aim to create a platform for Interior Architects and Designers where they can get the support and assistance in order to elevate the design scene in Bangladesh.
A piece of advice for interior architects who want to build a career in this field
"Rome was not built in a day." Whenever you settle for a project, always be dedicated to it. Your vision of the project may not be constructed within one sitting but with patience and probing for more improvement. And as a result, your vision will someday become an actuality.
A quote that you swear by
 Design simplifies complications
About Interior Architect
Interior Architect Muhammad Ariful Islam is the founder and CEO of Zero Inch Interior's Ltd. He completed his Bachelors in Interior Architecture in Shanto Mariam University, Dhaka and then practiced interior architecture in Dubai for around two years. In the beginning of 2010, he launched Zero Inch Architect's Ltd with the motto- 'Zero Waste, Zero Carbon= Zero Inch'. Architect Ariful pays particular attention to the unique context of every project and strives to implement smart, futuristic and innovative design techniques.