What is your opinion about the interior scene of Bangladesh right now?
I think we are amidst a paradigm shift when it comes to architectural and interior design. A. Now that architecture and interior design, being comparatively a young profession compared to others (and/or neighboring countries) is digging its roots deeper, we are witnessing more radical works around us. B. Also, because people are becoming more conscious with their need for aesthetics in their spaces; their expectations and taste are rapidly evolving (which drives us designers to deliver better works). So, I think interior scene in Bangladesh at the moment is under a rapid evolution process.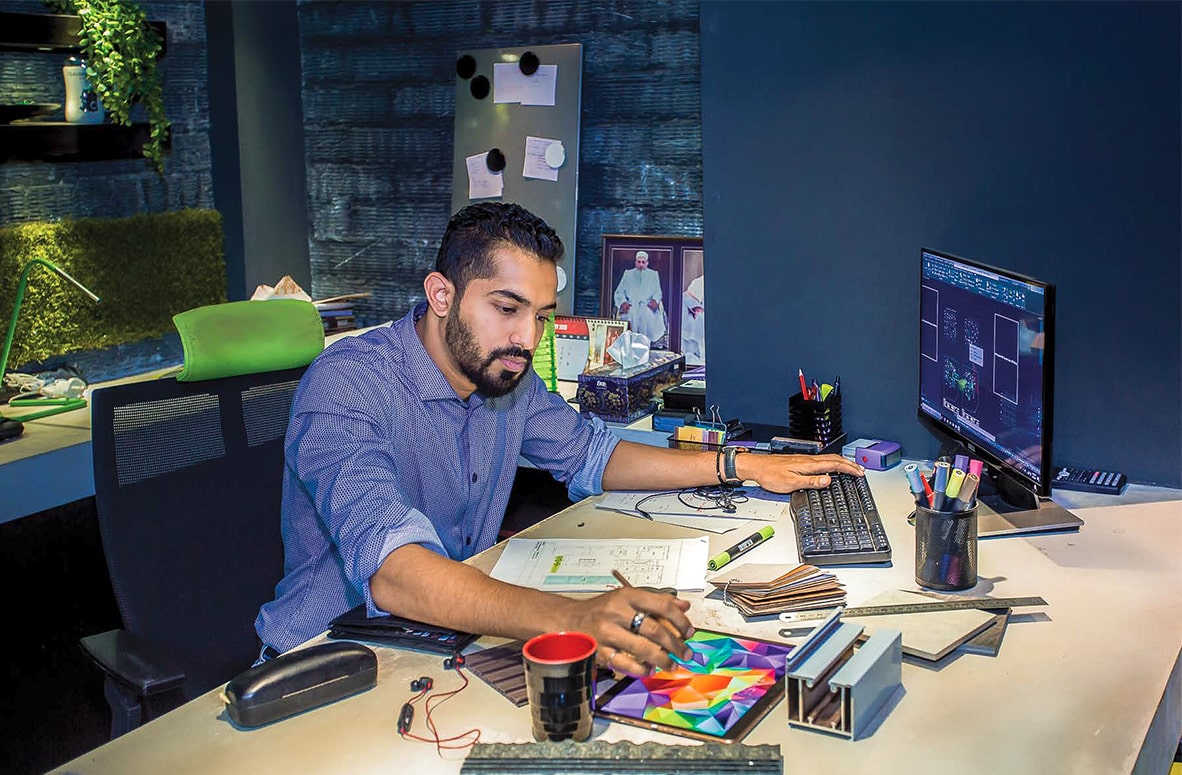 What according to you is the future of interior design in Bangladesh?
Finally, people are leaning more and more towards professional help when it comes to designing their spaces. At least amongst major segment of the urban crowd, the days of 'self decorating / self experimenting' own spaces is fading away and people are acknowledging the importance of engaging designers for their projects. So yes, the future for interior design in Bangladesh holds immense opportunities to showcase one's work.
A piece of advice for young designers who want to build a career in this field.
Design is a process; you need to have the patience and commitment to go through it. This is the key, no shortcuts.
A quote that you swear by
"Stay true to your work, everything else will follow."
About Architect
Qutbuddin Kapadia is a Bangladeshi Architect and the Managing Director of Nouveau Ink. Studiowork Ltd, an architectural firm based in Dhaka. He aspires to change the prospect of architectural development in this country. Some of his notable works include sculpture at Shahabag Square, designing the factory of Denim Medina Group, Cotton Solution Office, CEO residence of Cute Cosmetics, CEO residence of Lucid Developer and many more.