One of the hottest trends in interior decor scene is centered on grandeur. It focuses on glam and glitz, metal finishes, ostentatious chandeliers and sprawling, airy spaces. Those with a large interior to work with can easily indulge in such splendor. But the representation of such a modern view of decor in a small, minimal space is the real challenge, in which the CAF Cafe certainly wins gold. Designed by Qutbuddin Kapadia, the Managing Director of Nouveau Ink. Studiowork Ltd and Mohammad Ammar, one of the owners of CAF, the style of design adopts inspiration from art deco style. It combines modern styles with fine craftsmanship and rich materials.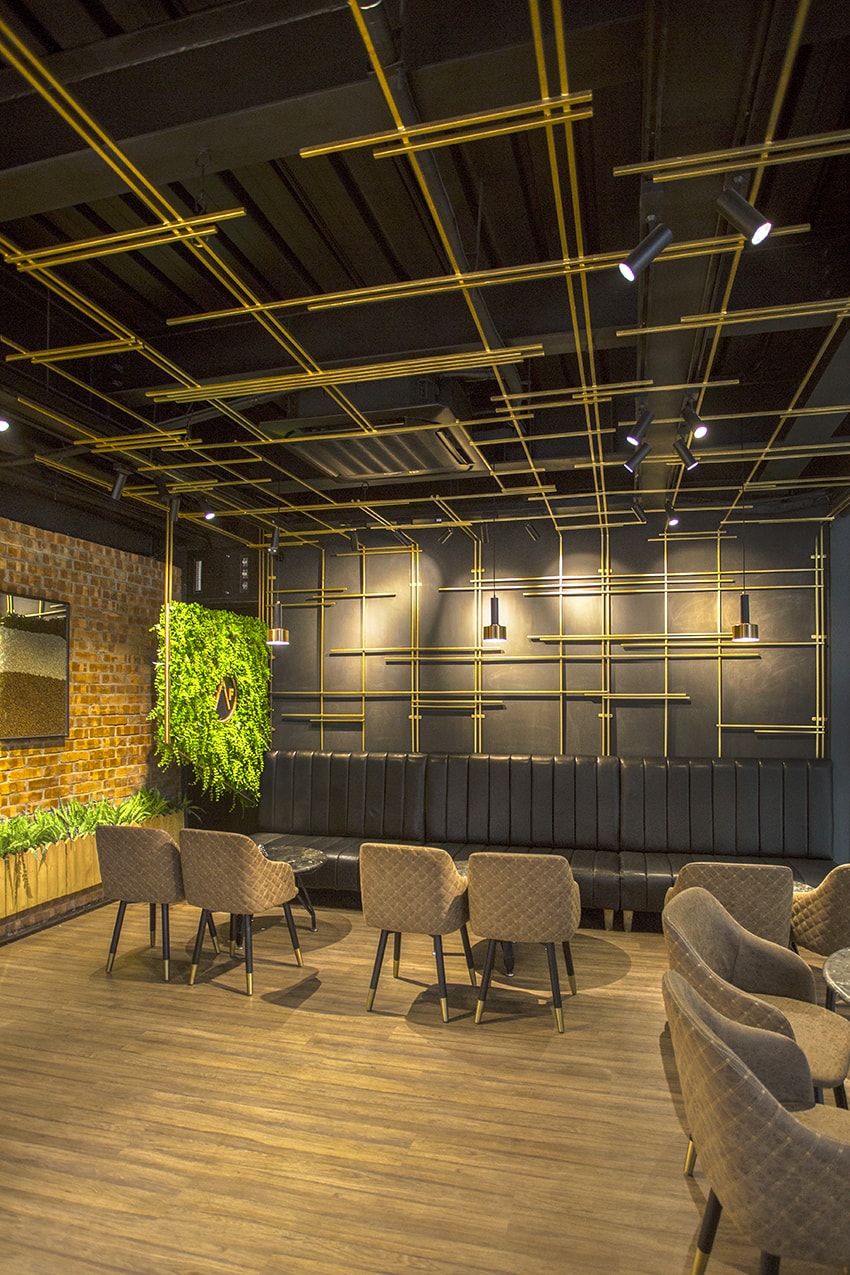 Art deco is making a global comeback, so why should we fall behind? Rich colours, bold geometry and decadent details are usually the components of art deco, and CAF cafe utilizes them all to decorate a peaceful little corner. There is warm, ambient glow from overhead shades, splashing on the lovely wooden floor.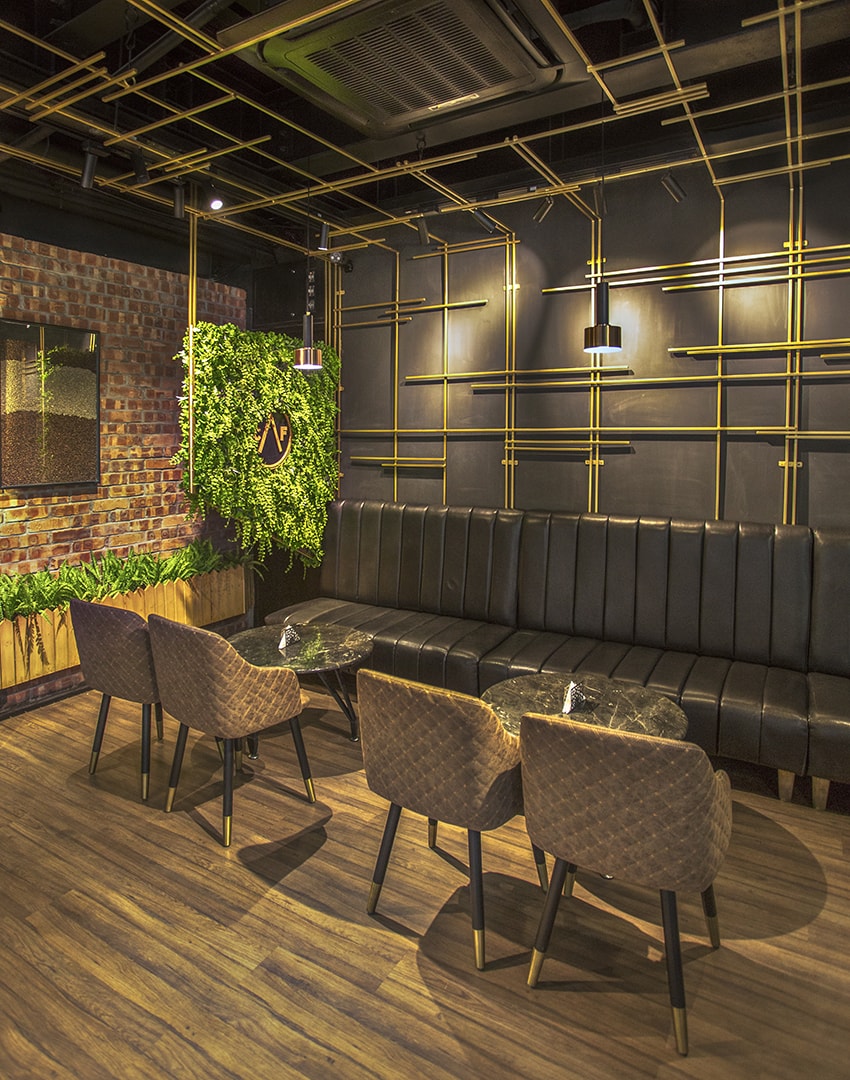 The illumination throws in sharp relief the luxury and comfort of the leather couch and chairs of latest design. To bring it all together, the backdrop is a clever mix of geometric lines, bare bricks and lush greenery. The overall effect is a cozy daydream that you never want to leave.