News
Brihatta Art Foundation Introduces Design Exhibition "স্থিতি – objects in conversation"
Brihatta Art Foundation is introducing design exhibition "স্থিতি – objects in conversation", which is the first design exhibition in Bangladesh highlighting the cultural consequence of furniture as design object. The exhibition will be inaugurated on Saturday, 18 JUNE, and will be open to all till 26 June, from 3pm to 8pm.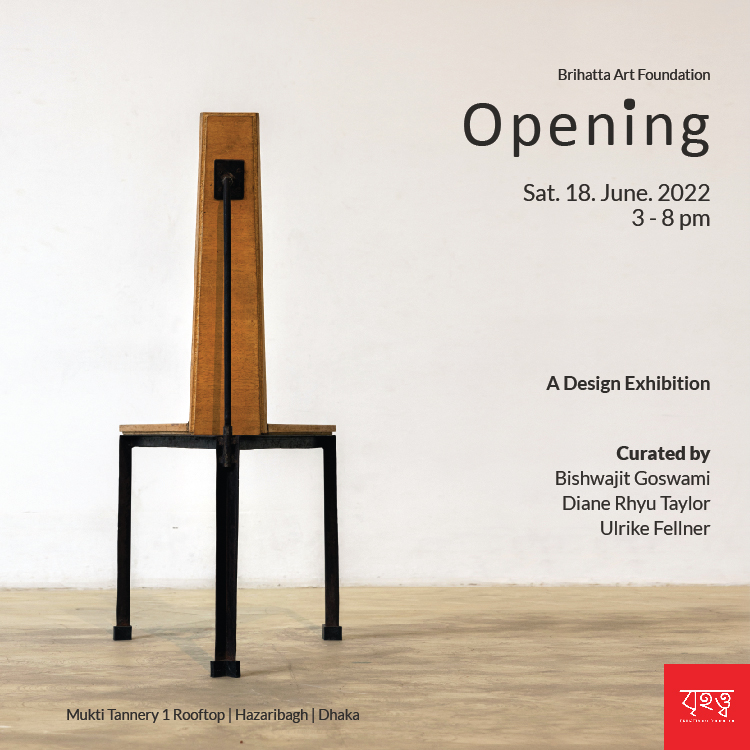 Exploring relationships across disciplines and between generations, the exhibition elaborates the various manners in which culture, materiality, and philosophical inquiries emerge to form personal and collective design identities. With 33 objects produced by 17 designers including architects, artists, and artisans, the exhibition celebrates the fluidity between art and design. As an artist-run, collaborative art platform, the Brihatta Art Foundation supports the collective efforts of artists, architects, designers, producers, and researchers in inaugurating a shared dialogue about design in Bangladesh.
The exhibition will be curated by architect and designer Diane Taylor, artist and art educator Bishwajit Goswami and interior architect Ulrike Fellner. The exhibition will be participated by Muzharul Islam – NR Khan (Trustee), Bashirul Haq – Firdous Azim (Trustee), Professor Shamsul Wares, Kazi Khaleed Ashraf, Wakilur Rahman, Marina Tabassum, Salauddin Ahmed, Bishwajit Goswami, Tejosh Halder Josh, Jubair Hasan Nitee Mahbub, Sarawat Iqbal Tesha, BKS Inan, Nahas Khalid and Saif- Ul- Haque.