Finco Holdings Bangladesh Ltd., a subsidiary company of Finco Holdings – the exclusive partner for Häcker kitchens in Sri Lanka & Dhaka, recently launched it's all new showroom in Bangladesh to offer Häcker's innovative product range to customers who are in search of truly world-class kitchen designs in the South Asian country. With this launch, Finco Holdings unearths yet another dazzling collection of Häcker kitchens and expands its horizons to international markets, thereby accelerating its continuous growth.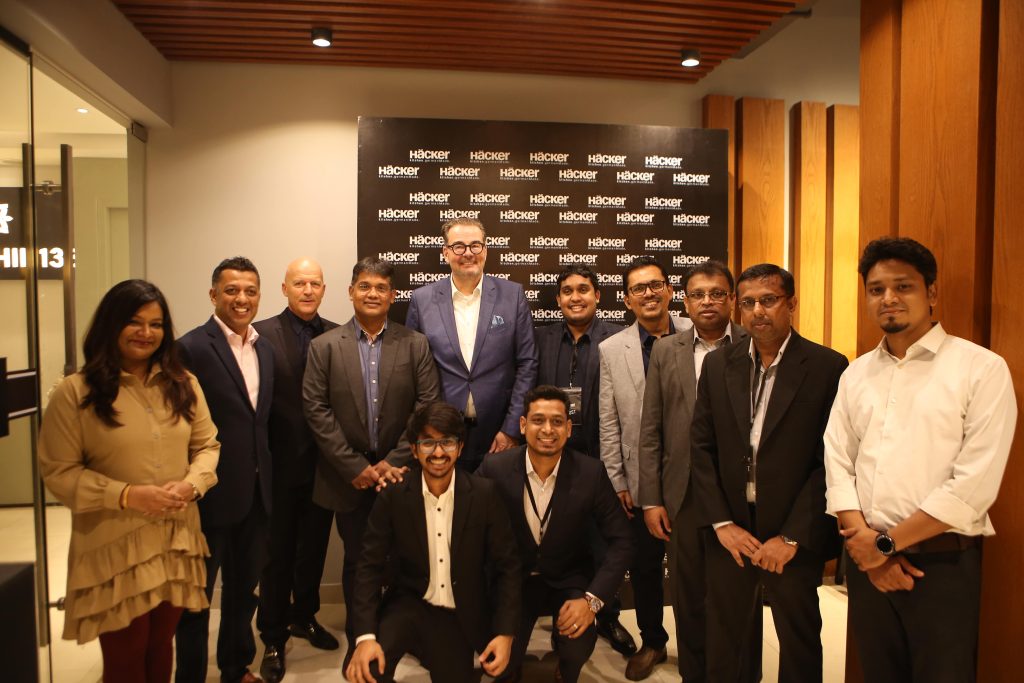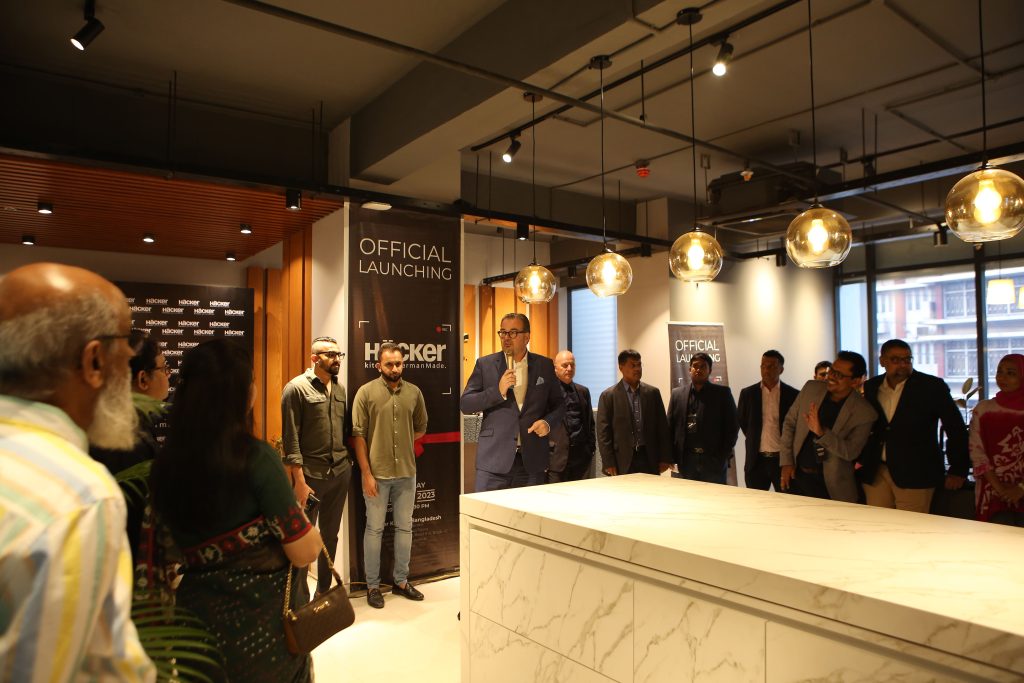 Häcker tailor-makes kitchens to suit the modern lifestyles around the world. The German-made, German-based company Häcker küchen GmbH & Co. designs creative kitchen concepts and produces high-quality fitted kitchens according to the latest manufacturing standards. Design, function, quality, and excellence are the cornerstones of Häcker's kitchens, which are individually manufactured with a love for detail. The new, unique, state of the art showroom in Bangladesh with multiple kitchen and bar display units will showcase the capabilities and beauty of Häcker's designs and is an appreciation of the fine craftsmanship that is dedicated to innovation and provides complete solutions for kitchen design projects. All the products are curated according to precise consumer needs. Clients can have private consultations with Häcker experts and experience the complete range of products to a dedicated area for finishes, making it easy and convenient to create a total solutions kitchen.
"Häcker is a family-owned company which was established exclusively for kitchen manufacturing and with its years of expertise in modern kitchen design and high-quality products, customers are more likely to embrace products that have been tailor-made for a modern and cozy lifestyle," says Mr. Priyanjith Weerasooria Managing Director of Finco Holdings Bangladesh Ltd.
"As the company continues to expand its range of highly attractive and sophisticated kitchens, with outstanding design and smart technology, Finco Holdings is especially thrilled to partner with the company to formally introduce the beautiful kitchens to the Bangladeshi market and take the brand to this dynamic city." Finco Holdings Bangladesh's partnership with Häcker further marks both the companies' commitment to promoting sustainable business practices, firmly anchored values, and maintaining highly motivated employees in all areas of the company, he added.
"We are delighted to announce the entry of Häcker Kitchen German Made to Bangladesh. We consider Bangladesh to be one of our core strategic markets and therefore are excited at this opportunity to partner with Finco Holdings Bangladesh to take our products to this vibrant destination. We are the leader in the modern and high-tech kitchen industry and the leader in the global market for kitchens, exporting to over 80 countries already. Our state-of-the-art production facilities located only in Germany use very low formaldehyde in our products which ensure that your kitchen is a safe place in your home for your loved ones. We have won many prestigious awards including the Golden M ICONIC Award and Red Dot Award to name a few, attributed to our commitment to supply our customers with solutions that are non-other than the best in the industry," said Mr. Willy Kamm – Board Assistant of Häcker Kitchen GmbH who attended the grand opening of the Hacker kitchen showroom in Banani, Dhaka together with Mr. Markus Sander, President of Häcker Kitchen GmbH.
Be your preference be modern, urban, family, luxury, Nordic or country, you can now experience fantastic kitchens and enjoy an amazing selection of designs and products at the all-new showroom located at ;
Häcker Kitchen Bangladesh