Penthouse Livings has officially launched ELIE SAAB Maison in Dhaka, Bangladesh becoming the very first partner and exclusive dealer in entire South-East Asian region. One of the world's leading names in Haute Couture and a red-carpet favourite, ELIE SAAB's furniture and home accessories collection is now available at Penthouse Livings' showroom in Dhaka, following the openings of ELIE SAAB Maison in Milan, Beirut, Paris, Dubai and Doha.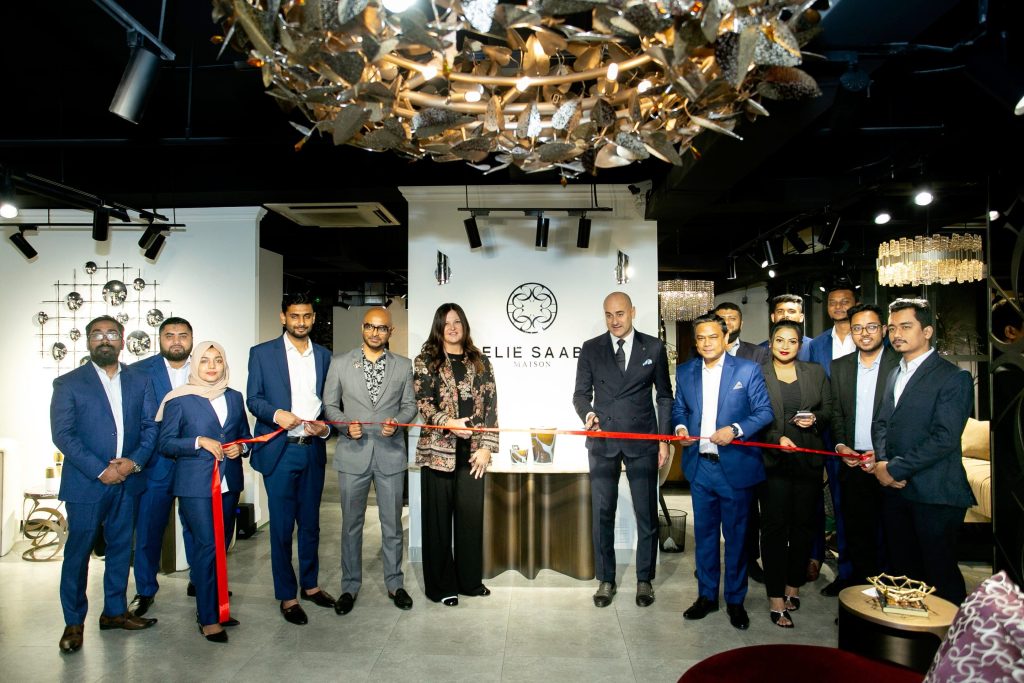 The ELIE SAAB Maison collection is entirely manufactured in Italy, produced and distributed by Corporate Brand Maison. A collection that perfectly blends together all essential elements of the project; the uniqueness of the ELIE SAAB Brand signature, the research in design, and the artisan excellence of Made in Italy. The identity of the collection can be summed up as "Spectacular Elegance", harmoniously linking together its distinctiveness, its shapes contemporary spirit, its tradition and attention to detail.​
The collection can be defined as "total look", touching every corner of the home: from the living to the dining room, from the bedroom to the lighting of spaces and accessories. Coherent and inextricably linked to the Brand's DNA, implying historical moments close to the sources of inspiration dear to the designer, from the scents of the Middle East to the Art Déco touch from his home in Paris, and his flair for the 1960s and 70s, an extraordinary track for design and architecture, enriched through years of timeless and eternal icons.
With an exclusive event, Penthouse Livings presented the collection at their flagship showroom at Banani, Dhaka with the presence of Mr. Marco Bizzozero, General Manager ELIE SAAB Maison, and Ms. Annalisa Vigano, Business Developer Middle East ESM, alongside the Chair-person, Managing Director, Director of Operations and other higher officials of Penthouse Livings as well as several well-known journalists, architects and VIP guests were present.