Furniture and home décor retail Penthouse Livings officially launched the renowned Italian luxury brand 'Poliform' in Bangladesh on 5th November, 2022. They brought in Italian brand Poliform to Bangladesh to further strengthen its position as the country's one-stop luxury resource, in addition to assisting designers and customers in purchasing modern furniture.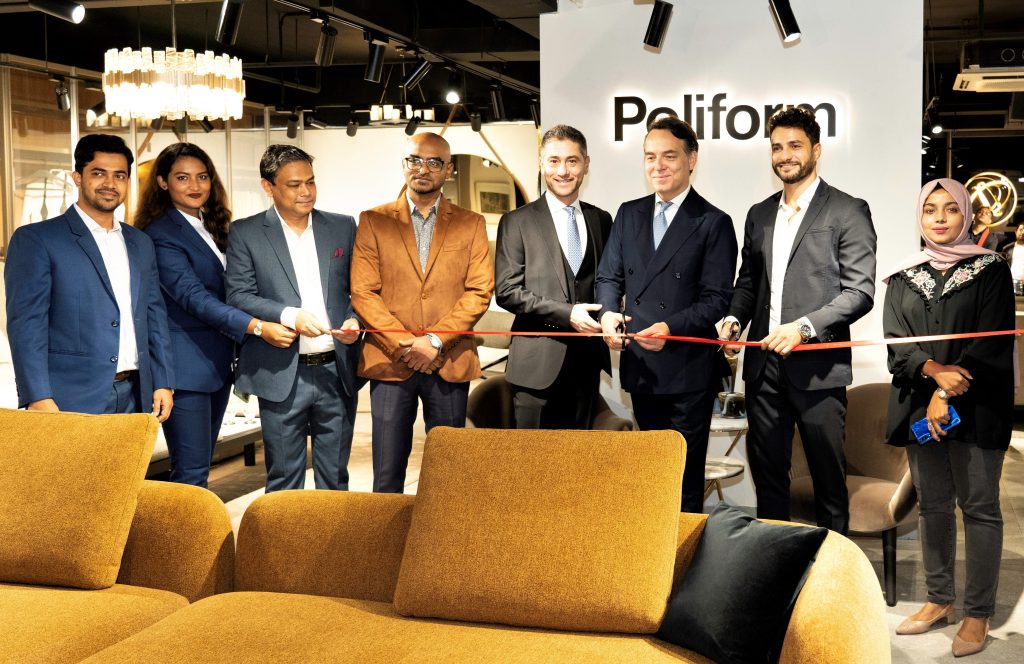 The strength of Poliform is in its unique expertise, a skill that mixes culture and knowledge and originates as a design concept before becoming a gesture. This brand art is found in beautifully built systems that suit people's needs and satisfy their senses day by day. With a fabulous "Veni, Vidi, Vici" themed event, Penthouse Livings launched this modern and sophisticated furniture brand. Enrico Nunziata, Italian ambassador of Bangladesh, attended the brand launch of Penthouse Livings along with Mattia Ventura, Deputy Head of Mission, Embassy of Italy. At the event, Poliform's Area Manager Andrea Fiore, Penthouse Livings' Chairman, Managing Director, Director of Operations, and other higher officials as well as several well-known journalists were present at Penthouse Livings' showroom in Banani.
Penthouse Livings is the first-ever retails business of its kind in Bangladesh which features furniture, home décor, home accessories, lifestyle products and tableware from more than 45 global brands of Italy, North America, Germany, Portugal and France. Penthouse Livings is the one and only authorized dealer of international luxurious brands like Mario Luca Giusti, Bentley Homes – Luxury Livings, Christopher Guy, Caracole, Eichholtz, SMEG, Nobilia, Cornelio Cappellini, Michael Aram, Nourison, Intercoil, Corelle Brands, Lenox, Royal Albert, Wedgwood, Michael Amini, Bloom Outdoor Mobel, Jonathan Adler, Hudson Valley and many more.