News
Savour the Music of Art by Kazi Ghiyasuddin
Written by K N Deya
A solo art exhibition coined 'The Work of Creation' by painter Kazi Ghiyasuddin has started from April 5 at Bengal Shilpalay in Dhanmondi. Bengal Foundation is inaugurating their newly renovated exhibition halls at the Bengal Shilpalay.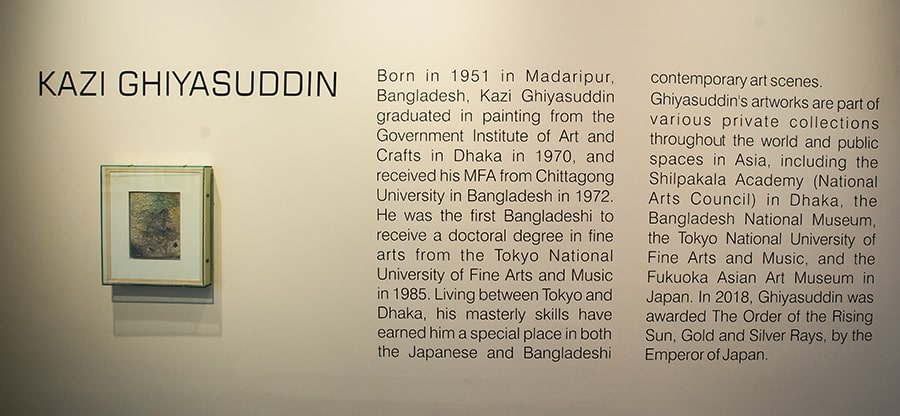 The Japan-based artist is showcasing life-size oil paintings and intricate watercolour
works at the event. The abstract art exhibition was jointly inaugurated by National Professor Anisuzzaman, Sir
Fazle Hasan Abed KCMG, Founder and Chairperson of BRAC, and Hiroyasu Izumi, Ambassador of Japan to Bangladesh.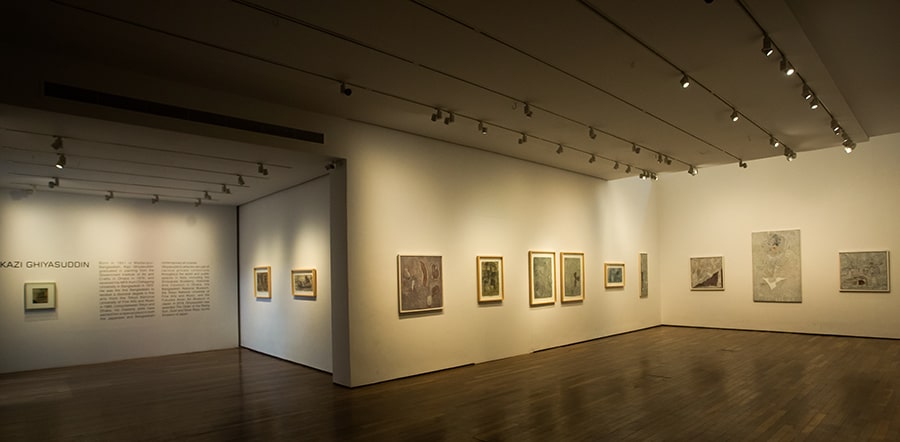 The contrasting effects of oil painting and watercolour work to bring out a natural harmony
throughout the whole exhibition. While the watercolour may bring to mind the soft lull of poetry, the oil paintings hold the enormity of an epic. His compositions make use of both eastern and western style of art.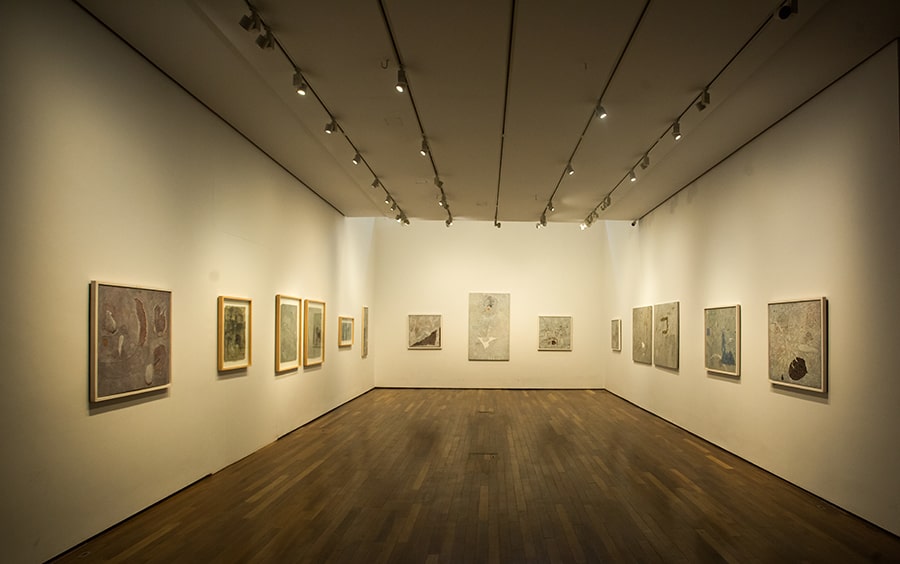 Another prominent artist-writer Nisar Hossain took note of the abstract theme of this exhibition. According to him, Kazi Ghiyasuddin allows the flow of colour to bleed through the subjects, letting loose the concept of structure and instead embraces the human desire to become one with nature.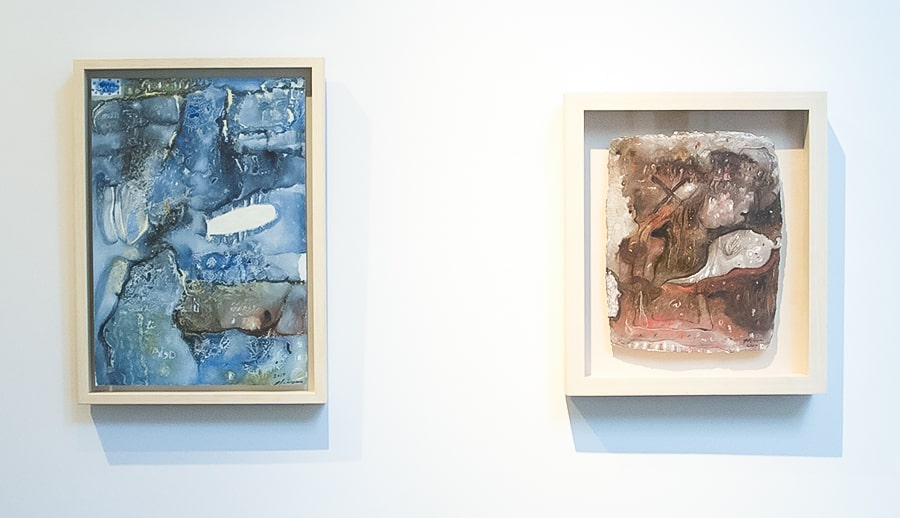 The artist believes that merely copying nature is not creation. "I am inspired by the words of Paul Klee, who said that somebody will be a good painter, not creator. Turner's realistic watercolours are fabulous, but, I am moved by the abstract works of Paul Klee," he comments. Artist Kazi Ghiyasuddin has always had an innate understanding and connection with nature. From the start, he felt as if nature transmitted messages through its 'music' at different times of the day. His quest is to capture this melody and translate this into his work through paint and brushstrokes. The artist has an illustrious career spanning over five decades. His work continues to mesmerize and influence artists of both  apan and Bangladesh.
His work can be found in collections such as Bangladesh National Gallery, Bangladesh National Museum, Bengal Foundation, Tokyo National University of Fine Arts and Music, and Fukuoka City Art Museum. In 2018, the artist was bestowed the Order of the Rising Sun (Gold and Silver Rays) by the Japanese emperor.