Taking cues from the client's desire for an abode of togetherness, relaxation, and appreciation of gardens and terraces, the spaces within this single-family residence are planned with integrated natural surroundings that run deep inside the house. The spaces flow between one another, exuding a sense of openness while retaining their functionality. The residential project, 'Khan House' designed by Ground One, commenced in the year 2017, and after the challenges and delays caused by the epidemic, it reached its completion in 2022.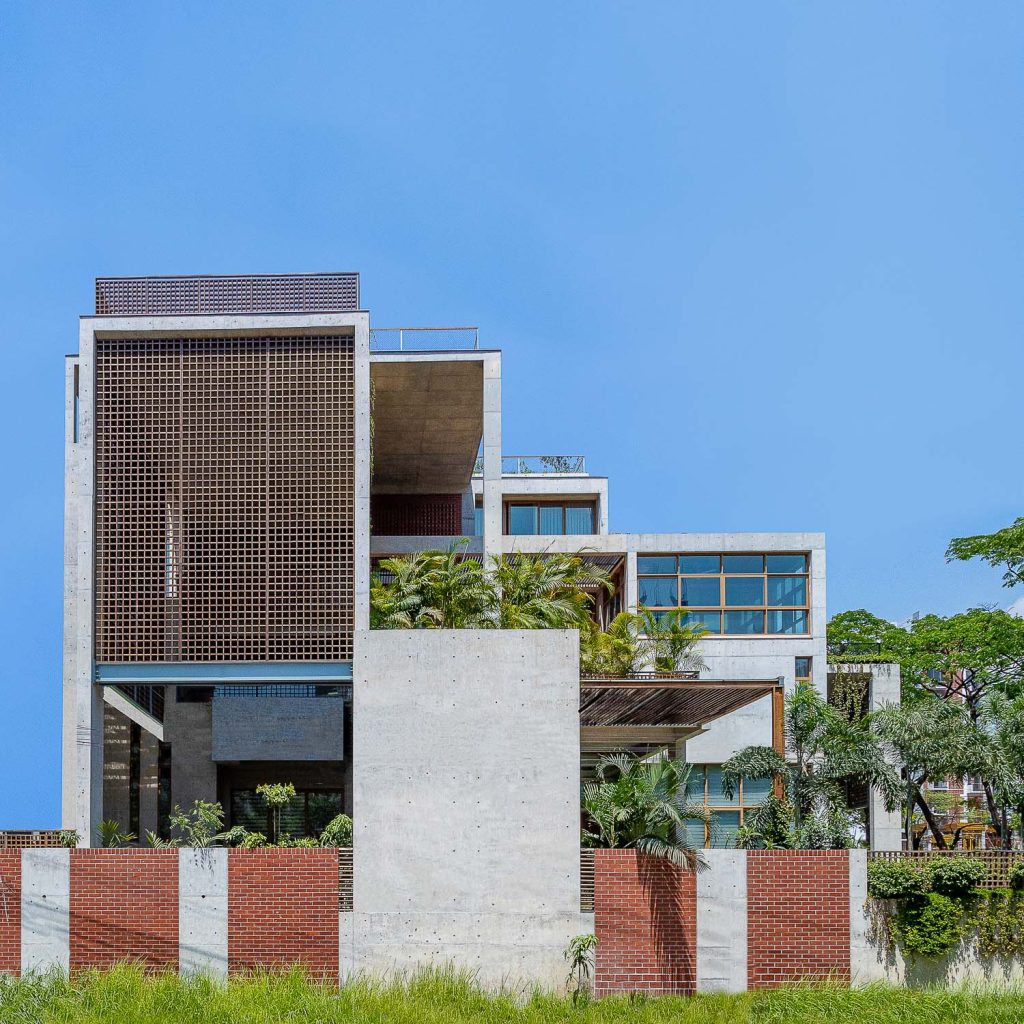 Local materials such as brick and concrete are predominantly used in the building. Nature has influenced the materiality of the residence. The trees, the sunlight, and the air all contribute to creating an effortless experience of positivity, with a flawless scenario of architectural and volumetric composition. Transcending conventional norms, the bedrooms have been designed spaciously, with a terrace. The interior spaces are also thoughtfully designed, where the open terraces are incorporated with functions. The project was led by Md. Shahnawaz, Principal architect of Ground One, along with the architect team: Al Numan Md. Younus, Dhruba J. Das, Ahmed Rajeeb, Emtiaz Zafree, Asif M Noeem.
The biophilic concept of living with vegetation played an essential role in the material palette, blurring the lines between indoor and outdoor relationship.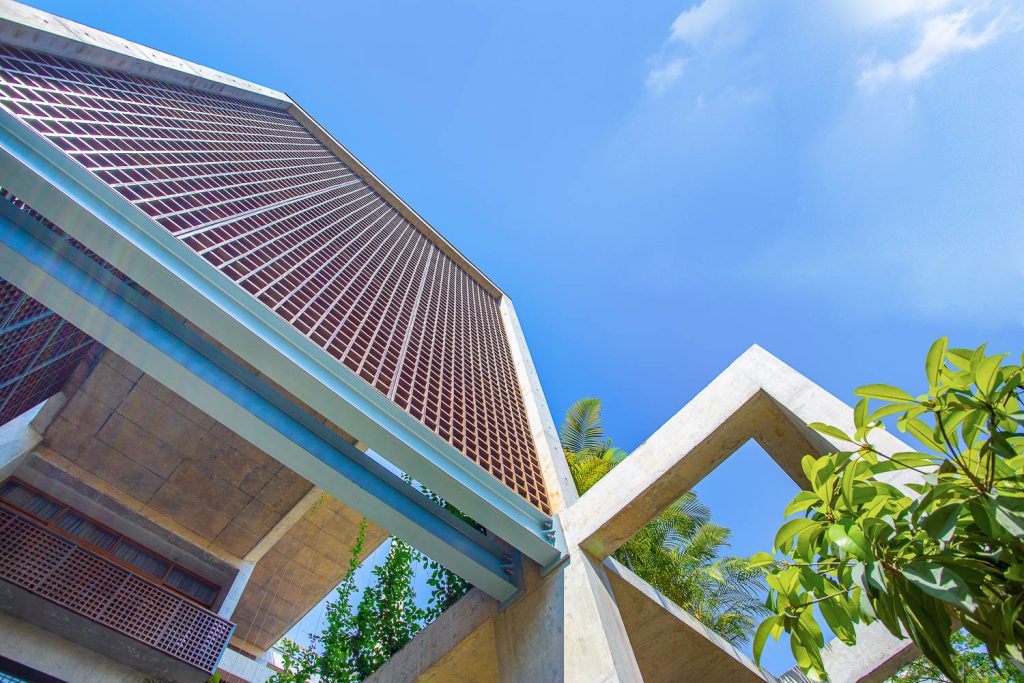 "Ensuring privacy was a concern for the family," shares Architect Md. Shahnawaz. "We employed screens on the exterior façade, maintaining tonal balance and securing the privacy of the users." The wooden screens enhance the texture of the exterior design of the building while ensuring privacy as well as allowing natural light and ventilation. Families in Bangladeshi communities come together and enjoy "tea-time" which is one of their favorite pleasures. Common spaces for these amicable conversations, or "tea-time," were another requirement of the client. The tradition is so deeply embedded in Bengali culture that many residents are oblivious to it as a potential cultural treasure that will one day be lost within their families. Spaces within the home were created that could offer these experiences and rekindle the family's sense of harmony and unity. Based on this concept, the architect placed the grandmother's bedroom on the first floor adjacent to an open terrace overlooking the pool and gardens, which rendered it the family's favorite spot for interactions.
The architect strove towards simplicity of articulation and richness of spirit and endeavored for a space that embodied human emotions and sentiments rather than being an enclosure erected with building materials.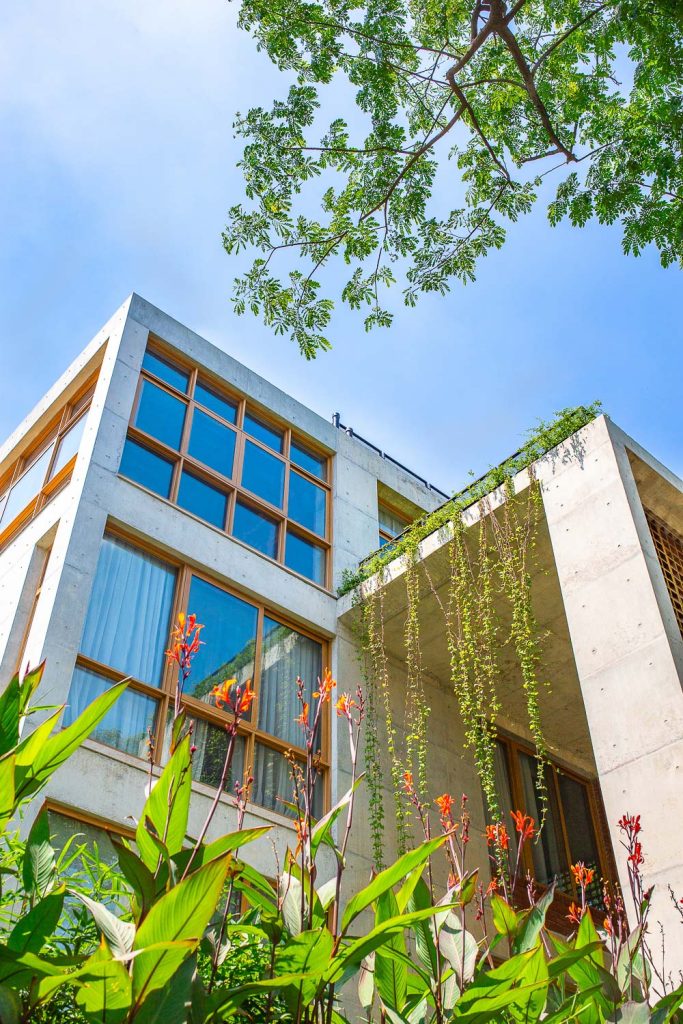 The paradigm of togetherness and belonging was therefore set by the Khan House. Describing his process of work, Architect Shahnawaz discussed that he considers the demands of his client with the utmost importance, "My work begins with an idea, and then I integrate spaces that accommodate those ideas while staying in line with the needs of the client."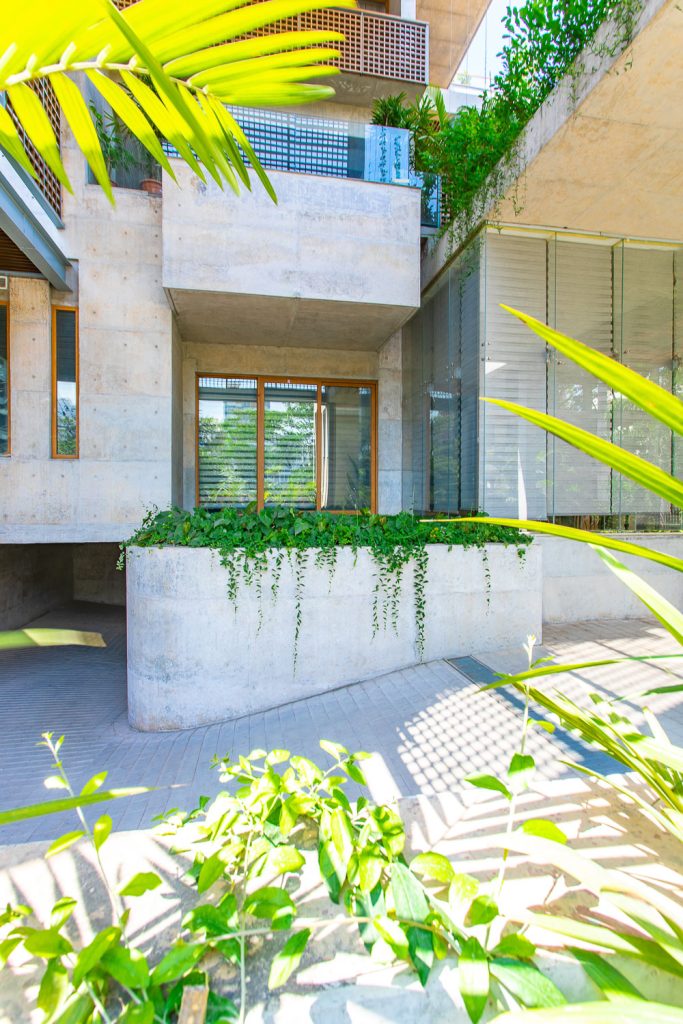 The architect believes that in the current scenario in Bangladesh, we are entering a magnificent time marked by the influence of modernity in our architectural expression. He is inspired by those architectural examples in our country where traditional context is respected along with climatic and environmental concerns. He continues, "We should utilize our natural resources as assets and allow ourselves to be molded by our contextual tradition."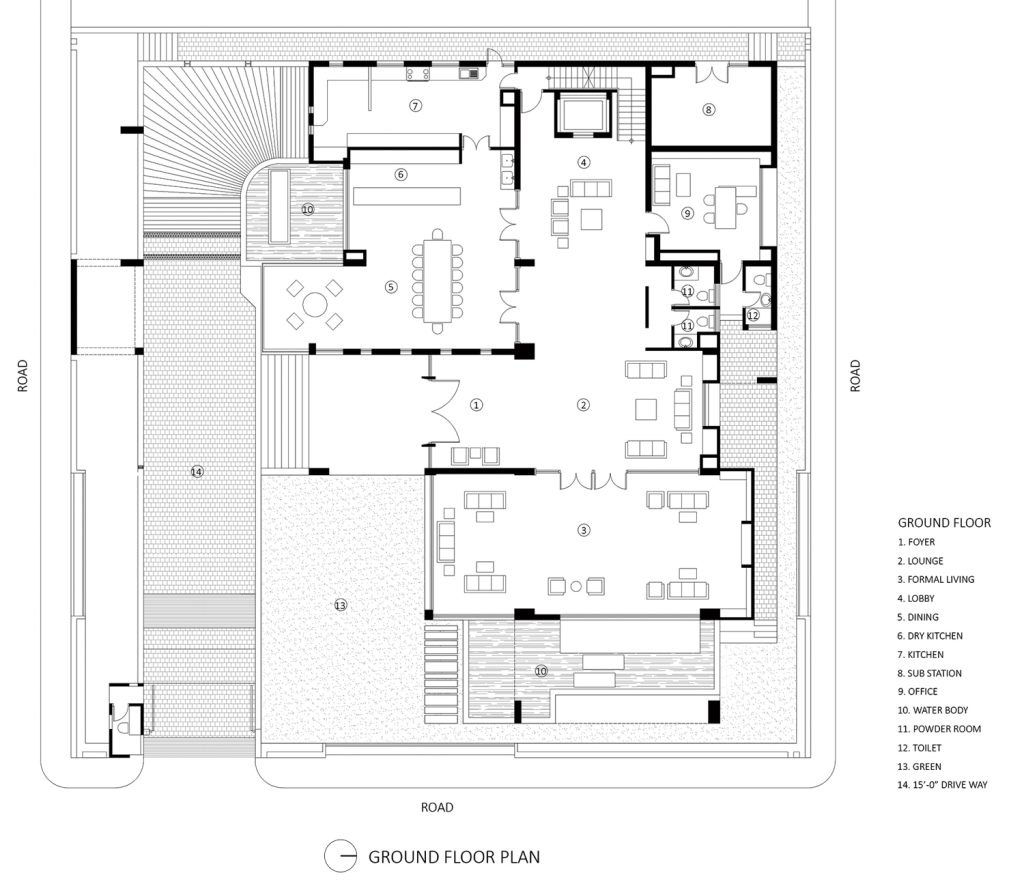 Over the years, the works of master architects have had an impressive impact on Architect Shahnawaz. Especially, the architectural style of Louis I Khan has always inspired him. He also admires the creations of architects Alvar Aalto, Frank Lloyd Wright, and Le Corbusier. Architect Shahnawaz views architecture as a language. He shares, "Architecture, to me, is a language of art that is expressed in buildings – where the function is integrated with the art itself." Architecture is a different kind of art that is combined with functionality. I would advise the young architects to understand and analyze the functions before, and eventually go for an aesthetic approach." He adds, "A functional design, is going to take time. The philosophy of combining architecture and art is very important."