Merging 3 small apartments, architect Sausan Khan Moyeen has made a duplex house that is full of wonders. The house is one of a kind that embraces unconventional ideas with an emphasis on playful, artsy, and extravagant style. The muted hues of the wall, symmetrical metal furniture, era transcending luxury have brought incredible opulent aesthetics to her house.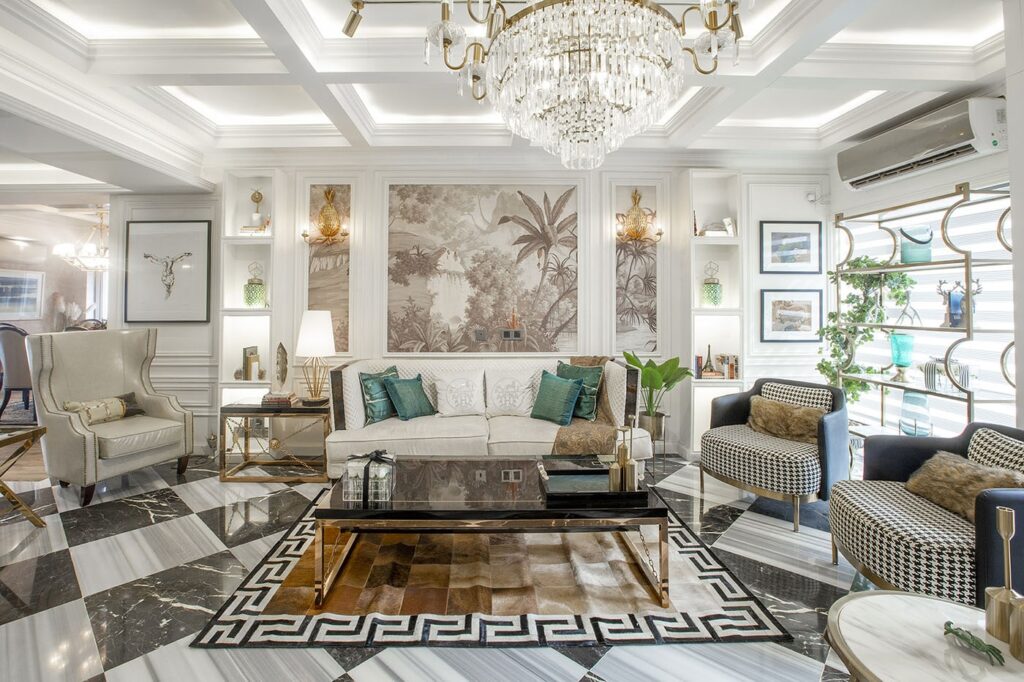 To begin with, tell us something you are passionate about besides wedding planning.
Architecture has always been one of my most cherishing passions as I myself am a student of architecture. Even my journey with Enchanted and event designing was advanced by my passion for architecture. But, for the sake of my kids, I never really wanted to settle for a 9 to 5 job. Therefore, I tried to do something with designing and stayed within the boundaries of creativity and that's how my voyage as an event designer started.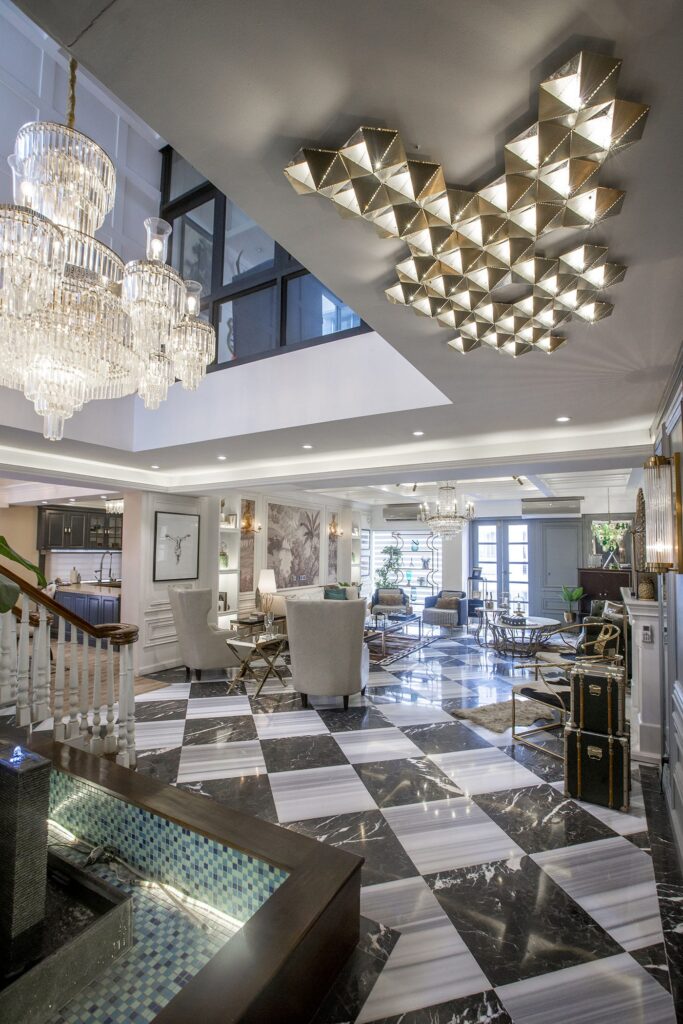 Since you are in the wedding decorating business, how did its knowledge influence designing your home?
Being associated with the wedding decorating business always gave me added advantage in fathoming the best and most luxurious aspects of the design field. I am more aware of the current market trend. Decoration is a pure form of art, let it be wedding decoration or home decoration. And of course, all the arts are interconnected and have the same essence.
What comes to your mind before buying any exquisite piece?
My decor business always apprised me how overuse/ under maintenance makes any furniture/ accessory wear off; even the high-end products. This enables me to choose accessories and furniture that are more timeless and will have a longer-lasting effect on our homes. Also, you will hardly find flowers in my house! I only bring in real flowers whenever I am hosting a party other than that I'm always surrounded by floral everything- I preferred to keep that away from my house.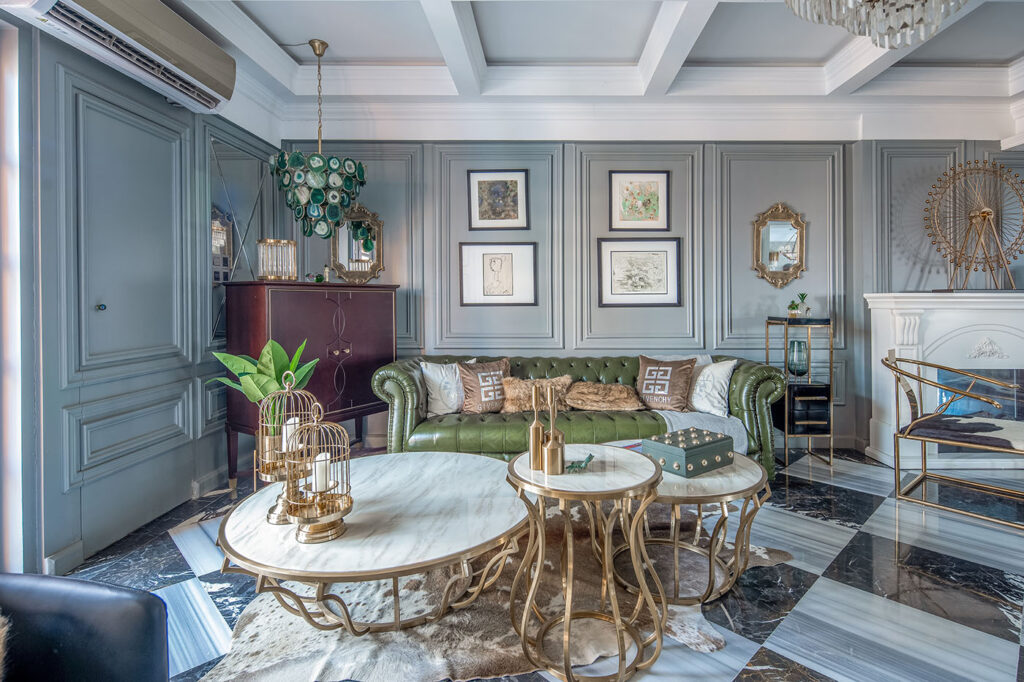 The elements I brought together are essentially farfetched. I wanted pieces that would last me at least 10 years style-wise and wanted timeless pieces which I could carry on through generations.
Your home seems to have an English feel to it. What would you say is the aesthetic sense and theme of your home?
My style is Neoclassical post-modern. I like taking influences from classics and mix them with modern elements. I'm not a minimalist person and it shows in my house. My house reflects my personality strongly. Having said that, I have modern pieces juxtaposed to give that extra oomph wherever needed.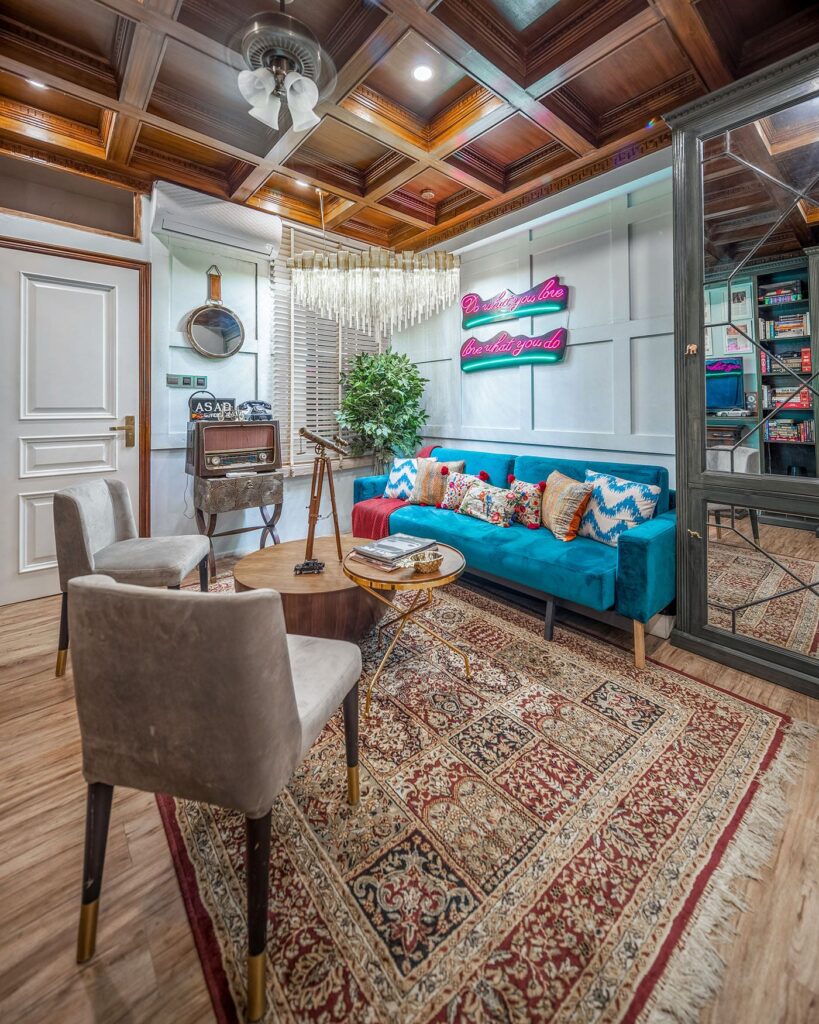 Walk us through the sections of your home.
Entering the premise, you can see the custom-made staircase which has a small waterbody in the bottom. There are two floors- the ground floor has a formal drawing room, a powder room, and a formal dining room which opens up to an open kitchen which was designed according to my convenience. I love having a kitchen that is solely my own and not shared by anyone! Beyond the dry kitchen is the wet kitchen, servant quarter, and a wash area. The staircase also houses a hidden storeroom to keep the clutter away. The top floor houses the library which dually serves as the guest room with a pull-out sofa bed and an attached bathroom. As you go along beyond the glass doors, you enter the main hub – the core of the house- the living area. I've divided the living area into 2 parts- the functional and the aesthetically pleasing side. While the moment you enter, you see the nicer part of the living area, tucked beyond it are our massage lazyboy chairs which serve as lounge chairs and we spend most time lounging on them! There are 3 other bedrooms with attached toilets. The main master bedroom has 3 walk-in closets.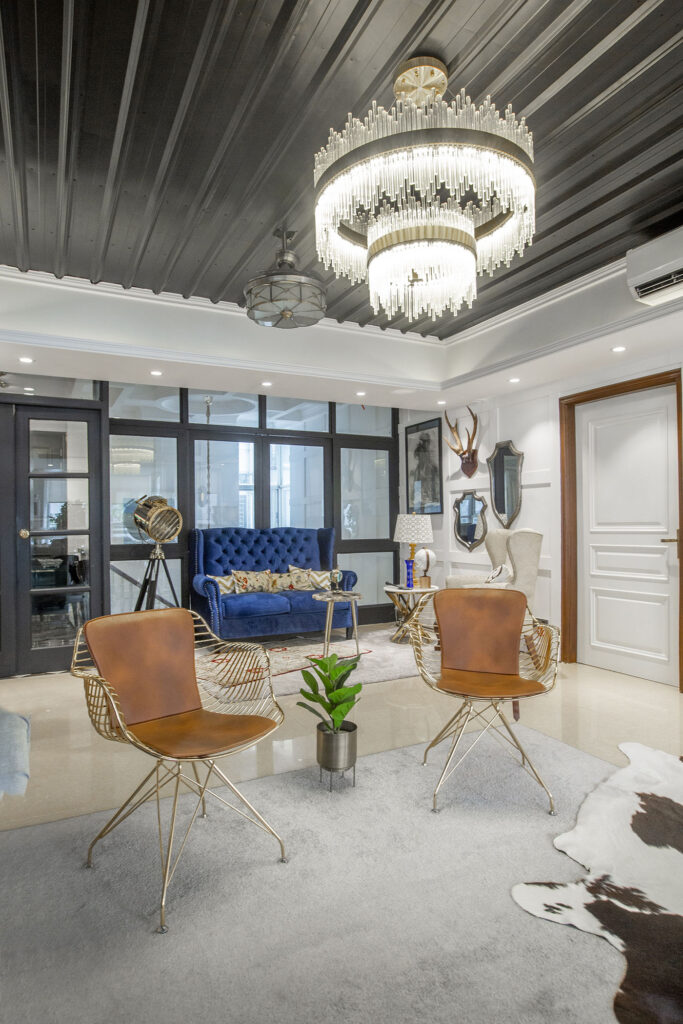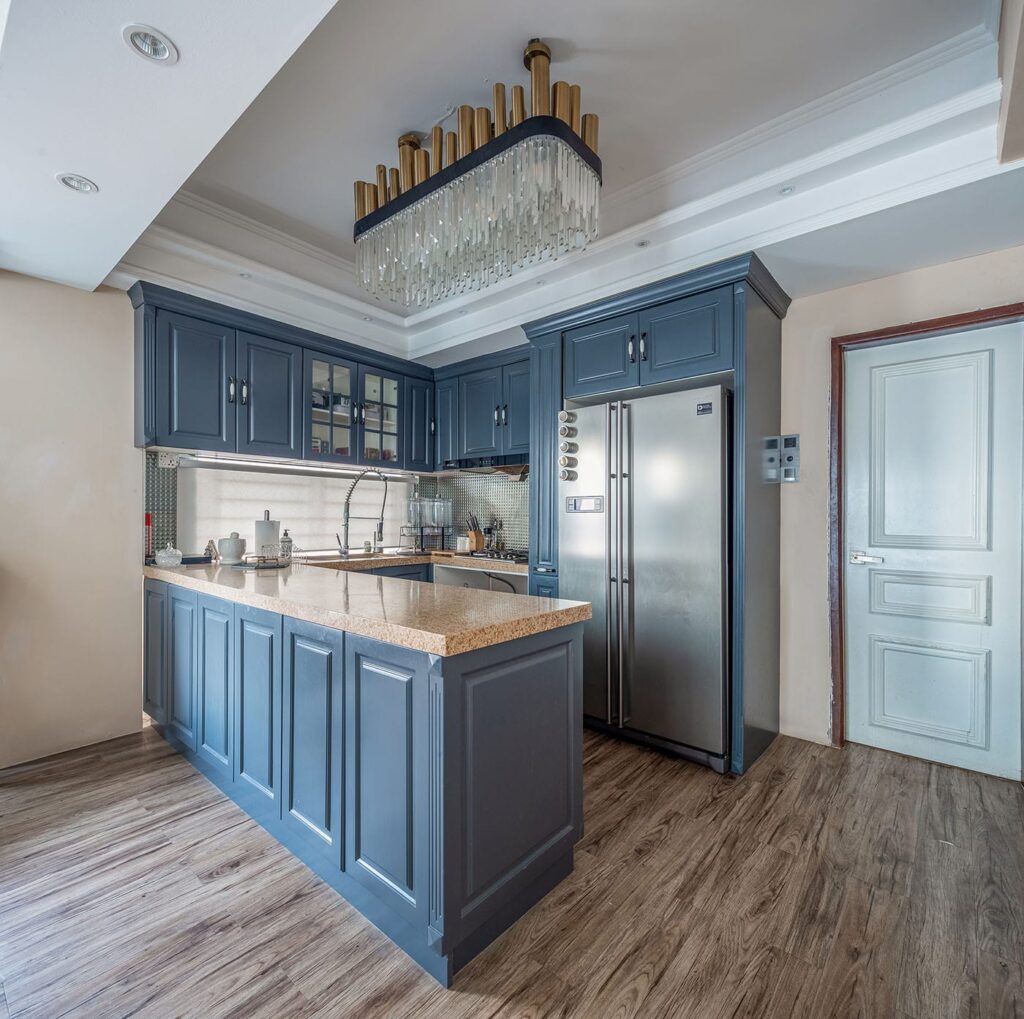 So who else resides with you and has the pleasure of relishing the fine design of the home? Tell us about them.
If looked at sincerely, you can realize that not a single part of the house isn't unutilized. Each aspect of the house is designed keeping the members in mind, catering to the needs of my children. When we moved in, we wanted both kids to always be around us and also be self-sufficient. There is a cool kitchenette for my daughter in the upstairs living area. My daughter cooks a great deal and her kitchen is fully functional with an oven, induction cooker, and a hidden fridge. It serves us perfectly when we want a simple quick meal. We end up having all our meals here and use the formal dining room only on weekends or when we are hosting at home.
What are some of your favorite decor, design, or architectural elements in your home? To be honest, all the décor and designs are done by me so I love them all. Almost all the kitchen materials are imported and designed especially for this house by La Maison, my own design company. The ceiling finishes were a challenge since this was an already existing structure- a lot of ill-spaced beams became exposed once we started moving the walls, all the ceiling work that you see is there for a reason, all to cover the ill spaced exposed beams.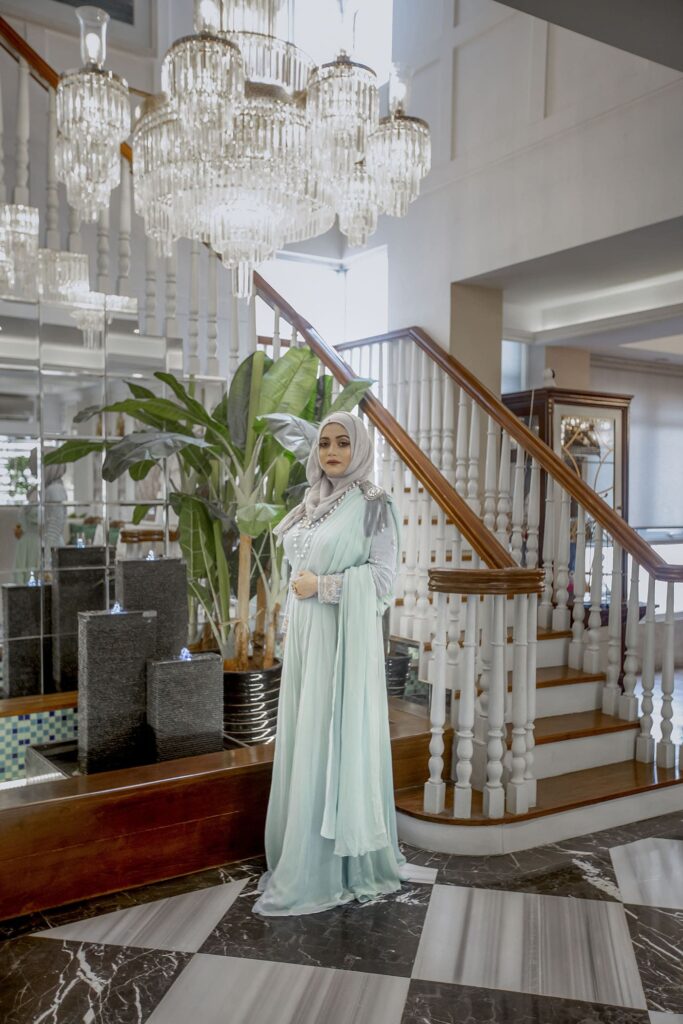 This is our first home so the emotional attachment with it is beyond description. From designing the plumbing system to flourish the interior, I have given myself all into this house.
Lastly, there is a corner or space of our home that we resonate the most with. Which is that area for you, and why is it special?
Like I mentioned, I think we all unanimously love our living area. Because at the end of the day, all of us end up sharing this open space together. I also enjoy my walk-in closet which I custom designed and imported through my own company.
Photography by Maruf Raihan, Raihan Sayeem